This shop has been compensated by Collective Bias, Inc. and its advertiser. All opinions are mine alone. #CreateWithHP #CollectiveBias
So, I've started college classes again. Although I already have my bachelor's, I've found that I miss actively studying and learning new subjects, so I enrolled in a couple of classes at the local community college for personal enrichment. Yes, I'm that person who loved homework, studying and writing notes when I was in school. But… since it has been more than 10 years (okay, 12) since I've been in a college classroom, I knew I had to get organized and brush up on my study skills for this new adventure. Today, I'm going to share a few back to school organization printables with my fellow non-traditional students and share some study tips, too!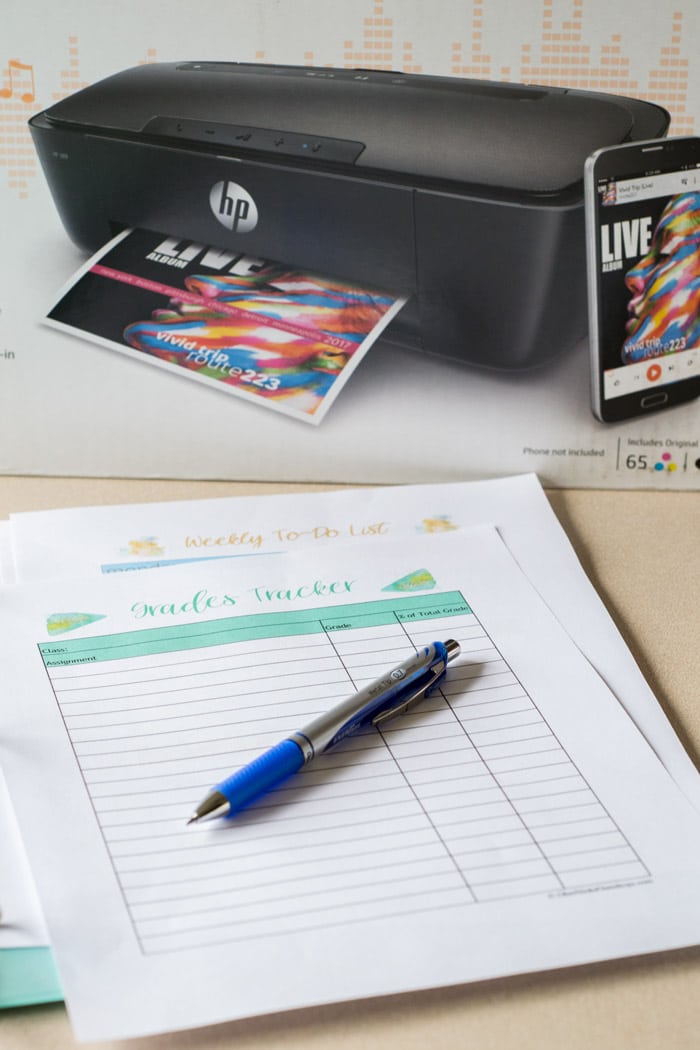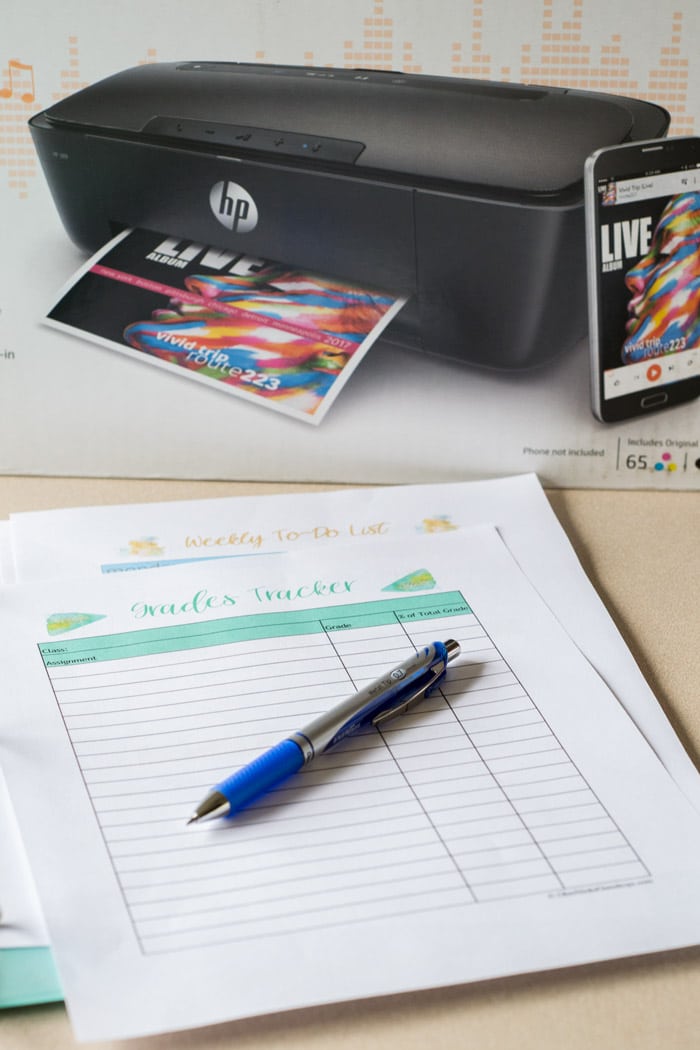 Buying a new printer was the first on my to-do list for the semester. Mine was several years old, and I wanted one that was affordable both in the initial price and the ink cartridges, but the quality has to be GREAT. I love using lots of color in my printables. To my surprise, I found the HP AMP Printer which does all that and more! It connects with my smartphone, so I can listen to music and answer calls while I'm studying in my home office without picking up my phone and getting distracted.
Get this cool printer for yourself or the on-the-go college student on your gift list. Hover over the photo below to buy this one-of-a-kind printer!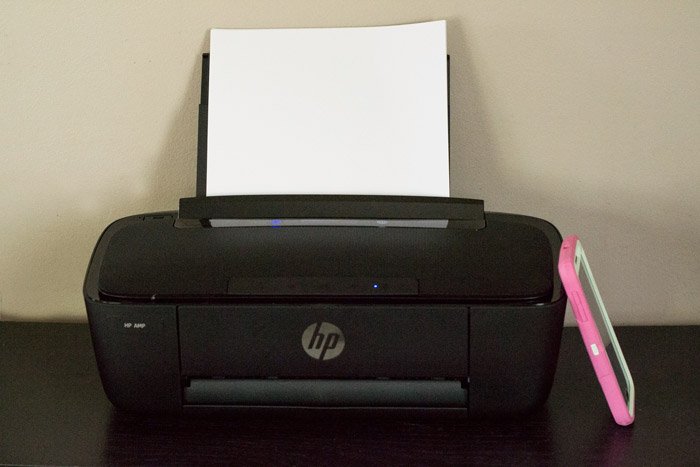 I just play the music through the printer speakers, and I find that I'm far less distracted than I would be if I had my phone right at my desk… when I do that, I am too tempted to check Facebook and other social networks. The sound quality is great! You can use my classical music study playlist, too. CLICK HERE to listen on Spotify.
I can even charge my phone and answer calls through the printer's speakers, which is so handy. This is the best printer for someone on the go because you can print photos from social media, scan files to the app from your phone to be printed from wherever, and even order ink online.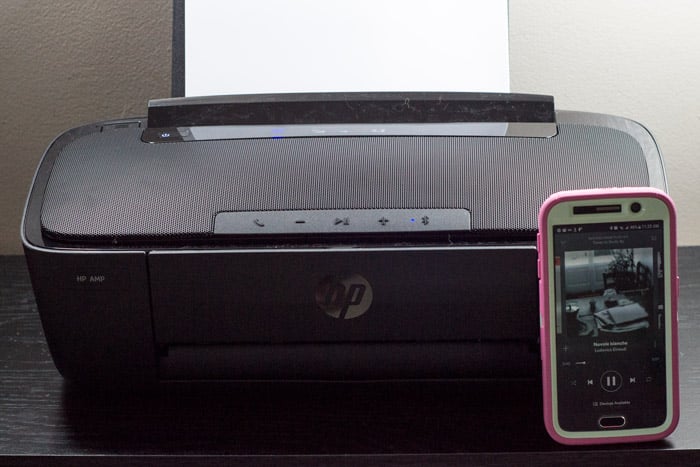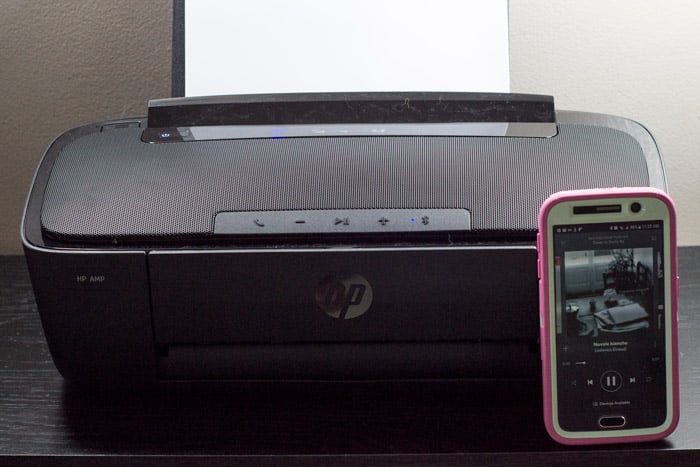 And what's a study playlist without a downloadable Study Tips Sheet for those of us who are just getting back into the swing of things? The tips below (and on the printout) are the ones that I found most helpful as an undergrad, so I hope they'll serve me well this time, too.
Study in "chunks" of time. Most of us can only focus for 20-30 minutes at a time before our minds start to wander. Set a timer for 25 minutes, FOCUS and study, and then take a five-minute break. Repeat as necessary.
Designate a study space. Ideally, this should be a quiet place free of distractions and clutter. Whether it's at your school's library or in your kitchen after you put the kids to bed at night, designating a space to study helps your brain get into the studying mood faster.
Form a study group. Seek out other non-traditional students if you're more comfortable with them, and form a study group that works around your schedule. Even if you're taking online classes, find a few classmates to form an accountability group.
Make the material mean something. Don't try to memorize rote facts… it's so difficult! Turn your notes into a story that you can easily re-tell to someone else.
Rewrite your notes in your own words. It's tempting to just copy your professor's PowerPoint slides, but you'll remember your notes much better if they're written in the way you'd actually say them.
Read your textbook out loud. When you're having a hard time concentrating, this tip can force you to focus on the text you're reviewing. Sometimes it takes reading and hearing the information to comprehend it.
Create outlines and graphics based on your notes. When exam time comes around, you don't want to read through 50 pages of notes to get to the good stuff. Condense your notes into an outline or graphic form to increase your comprehension and maximize your study time.
Prioritize your study time. Trying to decide what to study and when is a struggle for some students. Organize the assignments and exams in all your classes according to date, and you'll see at a glance which subject or course you need to focus on.
Do one thing at a time. For your more difficult subjects, do not try to multi-task while studying. It takes longer to do everything than it would to simply focus on one task at a time. Put your cell phone or computer away, leave the cleaning for another time, and just focus.
Remember why you started. Whether you've gone back to school for personal enrichment or you're working toward another degree to get a promotion, change careers or to enter the workforce, remember why you started to begin with. This can help you stay motivated when the studying gets tough… and it will get tough sometimes.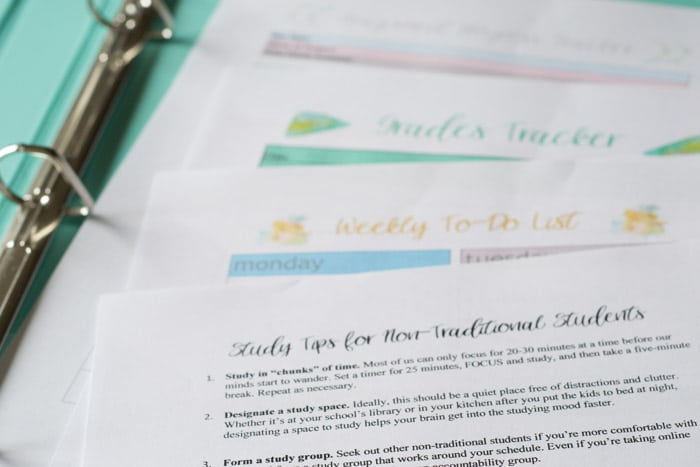 In addition to having a great study tool, I knew I needed to keep myself organized. So I created a weekly to-do list, a grades tracker and an assignment progress sheet (for big projects like essays or presentations) to keep me on track this semester.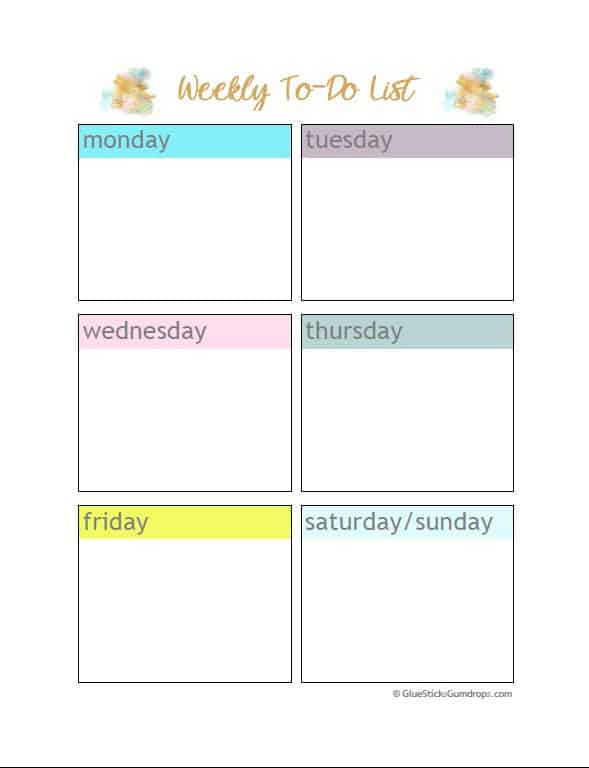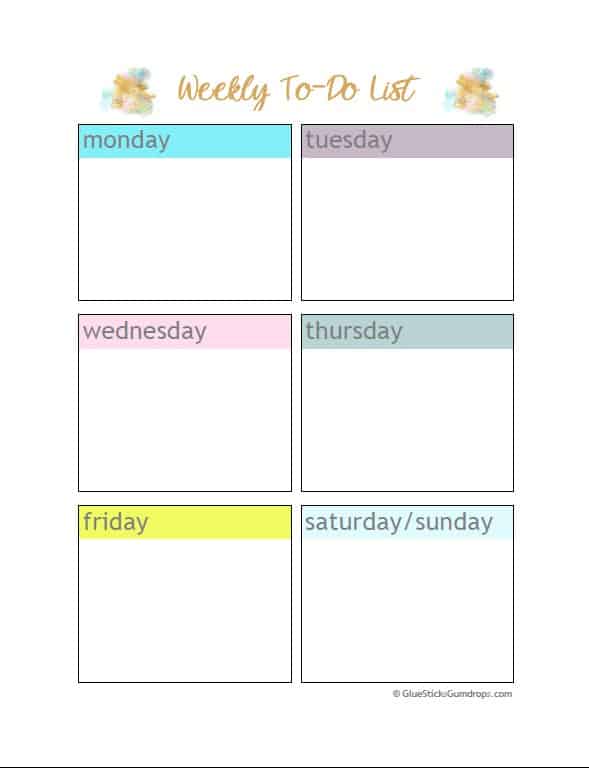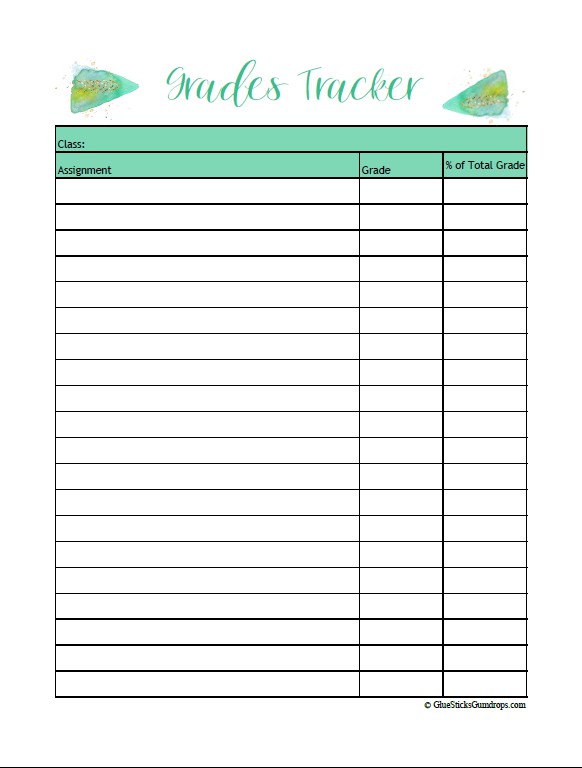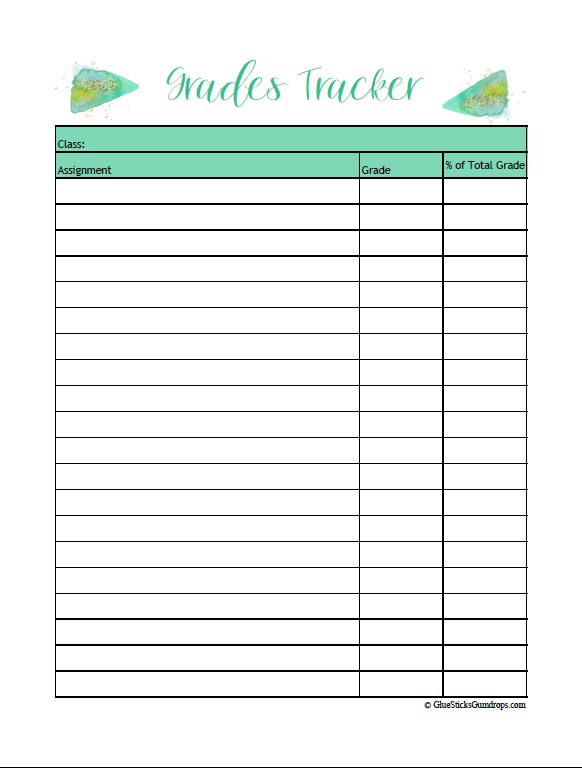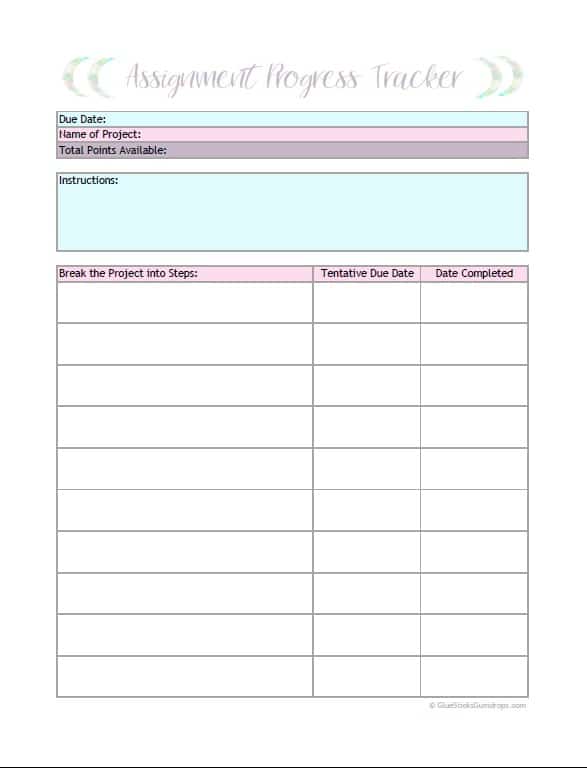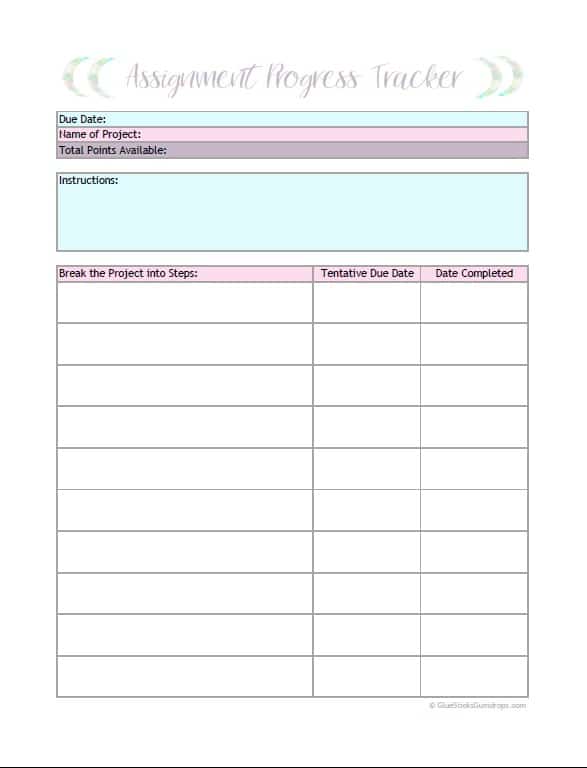 Click below to download each one!
Weekly To-Do List
Grades Tracker
Assignment Progress Sheet
If you need a great printer, too, you can find the HP AMP Printer at Walmart in the printer aisle, or in my store, the printer had its own display at an endcap in the electronics department rather than placement in the printer aisle. See pic below for an example. Demos are taking place in stores to show you how to use all the cool features.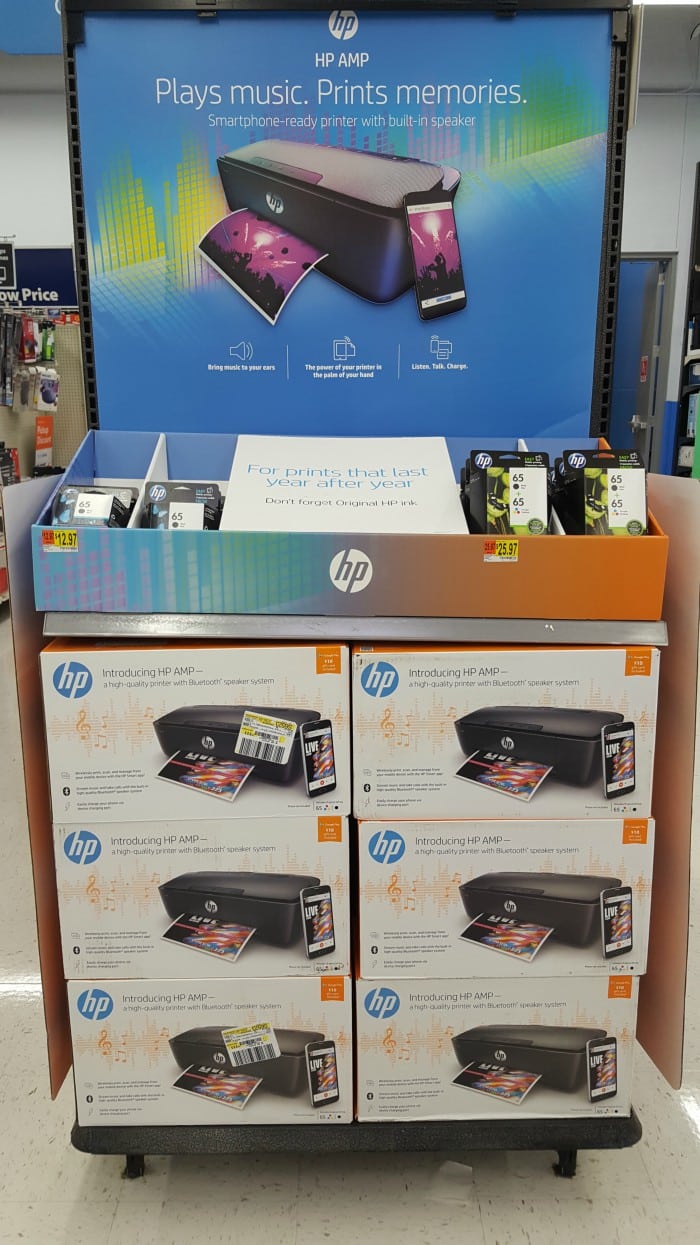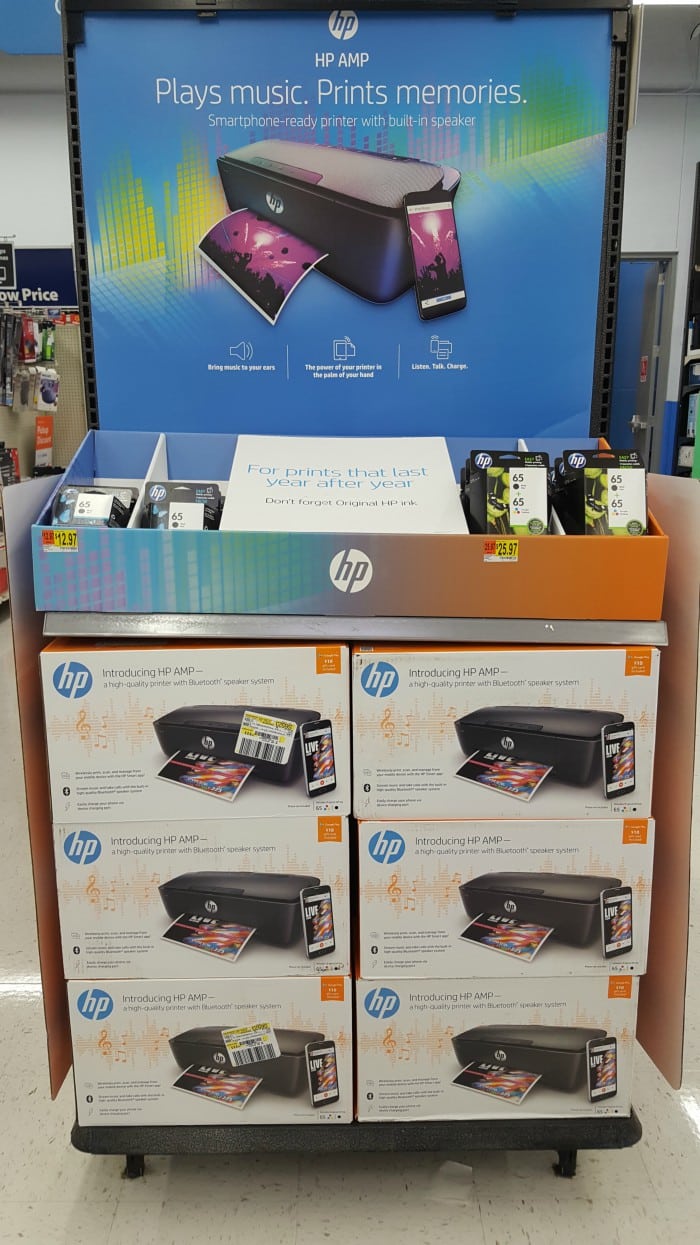 So, what are you waiting for, non-trad students? Use these handy printables to stay organized this school year, and give it all you've got.