We have really been enjoying clothespin crafts lately. In fact, you'll find a couple more here next week. Why do we love them so much? Well, they're easy to do, and you can complete most with items that you have around the house. That's my kind of craft! Here are some of the amazing clothespin crafts that we've come across.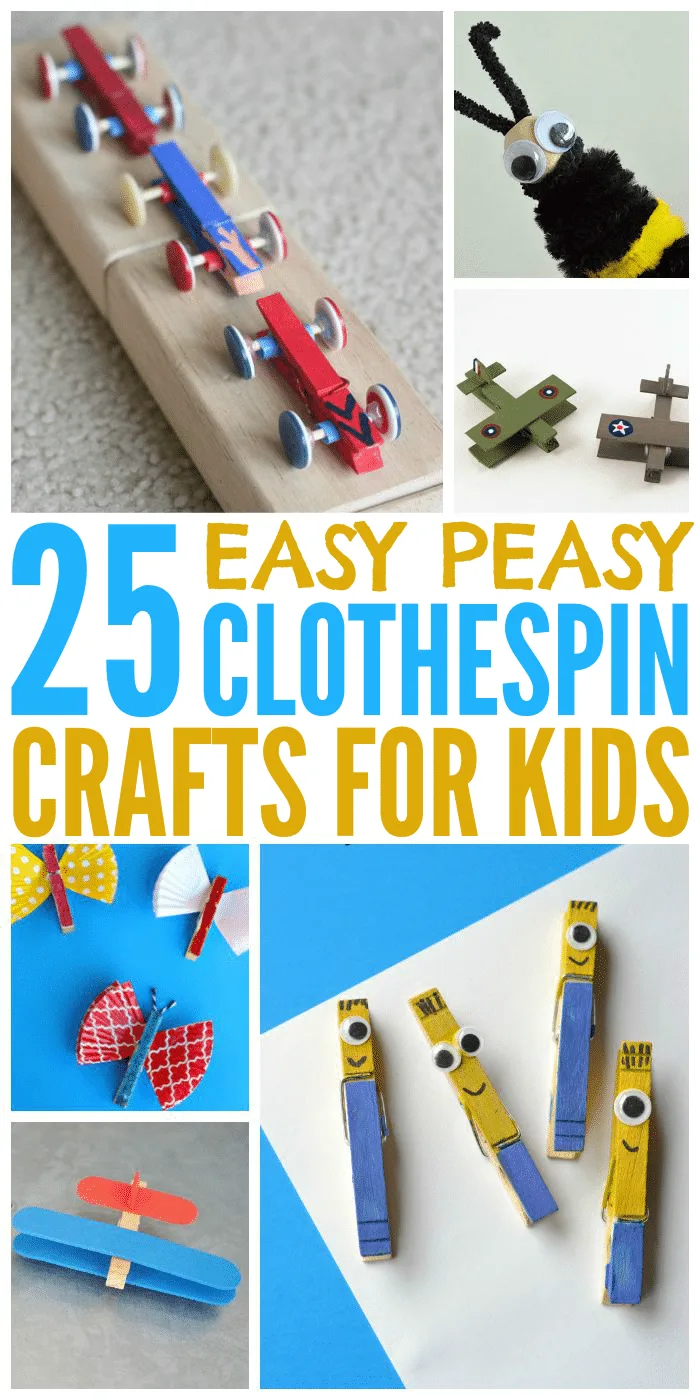 1. Minion Clothespin Craft for Kids | Glue Sticks and Gumdrops
2. Clothespin Dinosaurs | All for the Boys
3. Clothespin Caterpillars | Juggling Act Mama
4. Clothespeg and Pipe Cleaner Bees | Kids Activities Blog
5. Airplane Clothespin Kids Craft | DIY Inspired
6. Hungry Fish Clothespins | Crafts by Amanda
7. Clothespin Button Car Craft | Frugal Fun 4 Boys
8. Cupcake Liner Clothespin Butterfly Craft | Crafty Morning
9. Frog Clothespin Animal | Therapy Fun Zone
10. Clothespin Stegosaurus | No Time for Flash Cards
11. Counting Octopus Clothespin Craft | Reading Confetti
12. Clothespin Chameleon Craft | Artsy Momma
13. Dragonfly Clothespin Craft | DIY Inspired
14. Clothespin Mermaids | Red Ted Art
15. Clothespin Angels | Crafty Morning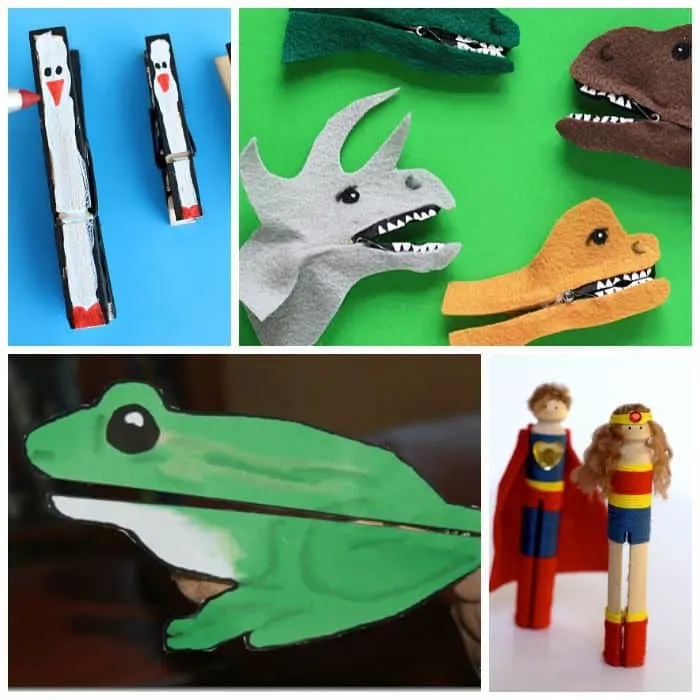 16. Hungry Caterpillar Clothespin Craft | Adventures of Adam
17. Superhero Clothespin Wrap Dolls | Two Daloo
18. Clothespin Grasshoppers | J-Man and Millerbug
19. Clothespin Shark | Fun Family Crafts
20. Military Clothespin Craft | Crafts by Amanda
21. Clothespin Penguins | Crafty Morning
22. Cat in the Hat Clothespin Craft | MPM School Supplies
23. Clothespin Flower Pots | J-Man and Millerbug
24. Zebra Clothespin Craft | Artsy Momma
25. Elsa Clothespin Dolls | Red Ted Art
26. Heart Butterfly Craft | Glue Sticks & Gumdrops
For more fun kid crafts, check out our shark toilet paper craft. Everyone has extra toilet paper rolls laying around!