I have partnered with U.S. Family Guides and Challenger Sports to bring you 5 Lessons Your Kids Can Learn From Playing Soccer.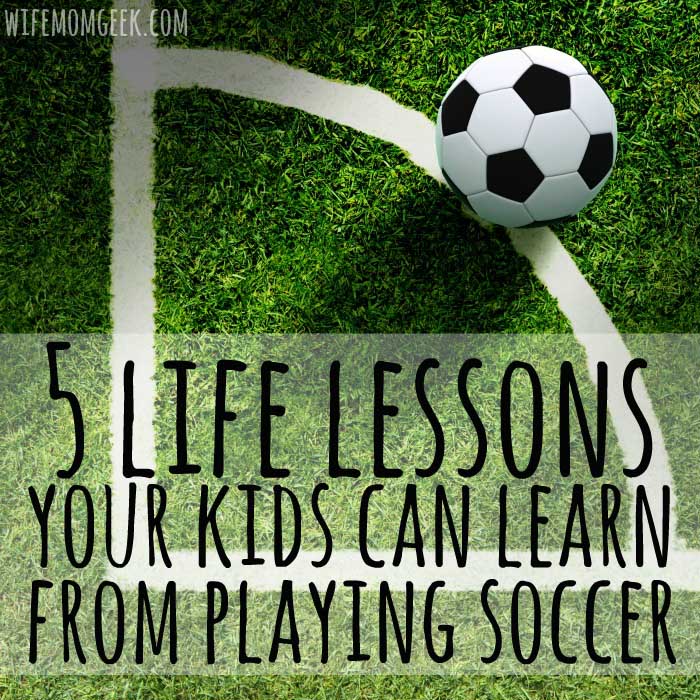 Playing soccer is good for our children in lots of ways. The obvious benefit, of course, is that it provides them with physical exercise. Running and kicking is a great workout! But some lessons will stay with your children long after they're off the soccer field. Here are five life lessons that your kid can learn from playing soccer.
Kids learn how to work together as a team.
What are the characteristics of a good team member? Generally, we think of people who are cooperative and supportive. They work together to reach a goal. That's exactly what soccer teaches! By taking turns and working toward a common goal, children learn what it's like to work as a team in many different scenarios.
Kids learn what they're good at and where they need to improve.
We make our kids feel like champs. That's our job as parents. But the truth is, there'll be some aspects of the sport that your child likely will not be good at. Playing soccer and other sports helps children learn what they excel at and where they can improve. They also learn that everyone has different strengths, and that's okay as long as everyone's trying their best.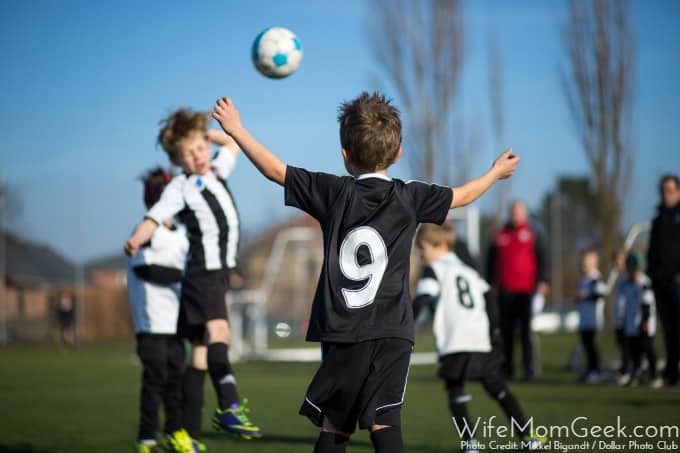 Kids learn the importance of hard work.
For a few, athletic prowess comes easily. Most other kids have to put it a lot of effort to excel in a sport. Kids learn the importance of practice, training and commitment to maintaining and improving their skills.
Kids learn how to take constructive criticism.
Sometimes I think we do our kids a disservice when we praise absolutely everything they do. Kids do deserve praise for a job well done–that's true. And they deserve encouragement where they need to improve. We don't have to shield our kids from criticism as long as it's kind and constructive. Playing soccer will help your child learn how to accept feedback from others, even if it's not always positive.
Kids learn a lot from losing.
Finally, kids can learn valuable lessons from losing a game (or several). That's where the real character development comes in. Kids learn that it's okay to be disappointed, but not angry, after a loss. They learn how to congratulate others even when they're disappointed, and more importantly, they learn how to support and encourage each other after a loss.
If you'd like to enroll your child in a soccer program, here's some great info on the Challenger Sports British Soccer Camps.
British Soccer Camp is the most popular camp in North America – 150,000 campers! With an innovative curriculum that develops skills, speed and confidence in players ages 3-18, British Soccer Camps provide boys and girls with the rare opportunity to receive high-level soccer coaching from a team of international expert's right in the heart of their own community. In addition to teaching new skills and improving game performance, each British Soccer Camp provides lessons in character development, cultural education and is the most fun your child can have learning the sport they love!

Enroll your child in a British Soccer Camp today and receive a Free British Soccer Jersey – Sign up during Early Registration and we will immediately ship you a great looking British Soccer Jersey! PLUS – enter code FMG15 and we will include a bonus Challenger water bottle. Find your nearest location here.