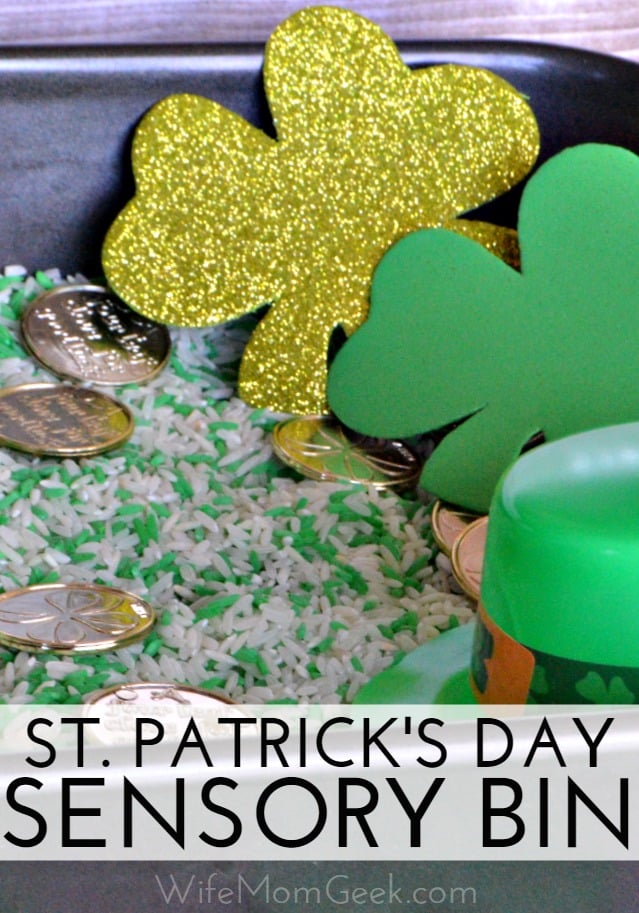 As you know, we're big fans of sensory bins. They can keep my little guy occupied for 30 minutes to an hour or more, and it lets him touch, smell, see and hear new things. This is a simple sensory bin using St. Patrick's Day decorations from the Dollar Tree. Here's how you can put your own together!
Materials:
Rice (or beans, oats, cheerios…whatever you want to use)
Foam shamrocks
Leprechaun hats (for scooping and pouring)
Optional – peppermint extract to scent the rice, and green food coloring to turn some of it green (see how here)
As you can see, I spelled out the word "LUCK" on some of the shamrocks. I asked the kiddo to identify each letter for me. He liked the sparkly ones better, of course, and mostly played with those. The hats found their way onto the heads of Burt, Ernie, Elmo, Mickey Mouse, Phineas, Ferb and lots of other toys. He liked the hats the most, and even did a little scooping and pouring with them.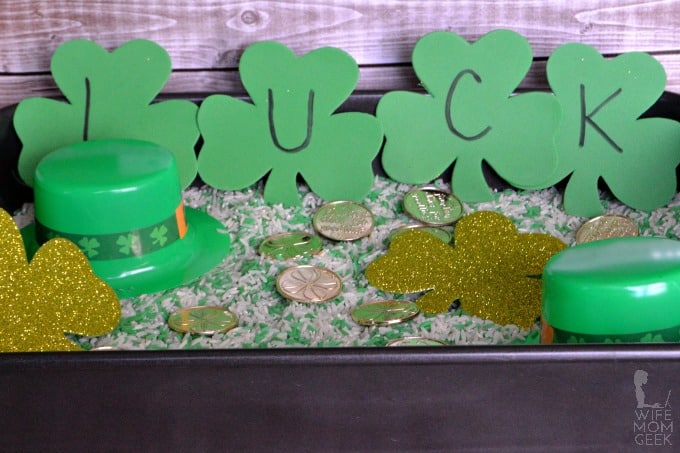 If your kiddo still puts things in his/her mouth, you may want to skip the coins, though I believe these are large enough to prevent swallowing.
Before you let your kiddo dig in, I highly recommend that you put a blanket down. We always have quite a mess on our hands after he's scooped, poured and ran his toys through the rice.
If you choose to scent your rice with peppermint extract (or any other scent), you can keep it for future sensory bins by simply placing the rice in a gallon-sized Ziploc baggie after play. That's how I store ours, and this rice has now gone through several sensory bins!
What are your favorite fun indoor activities for kids for St. Patrick's Day?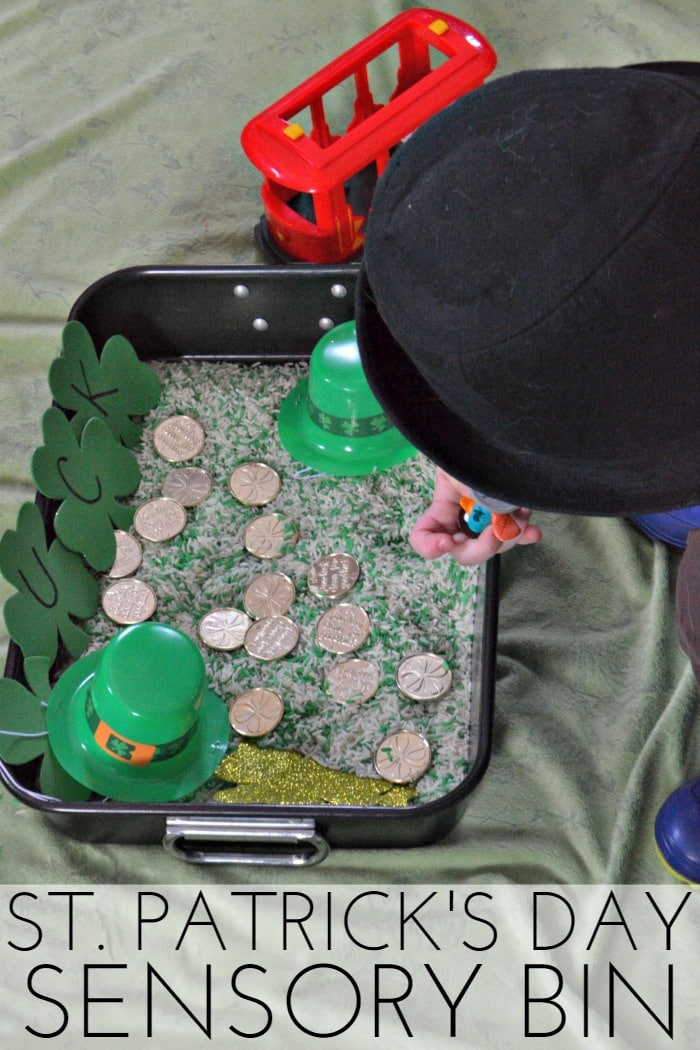 Get these sensory bins and other indoor activities delivered straight to your inbox by signing up for the weekly newsletter. It's short, sweet and to the point–promise!