Warm apple cider donuts with a tall glass of milk sounds wonderful on a crisp autumn day, doesn't it? It's easier than you think to make them yourself!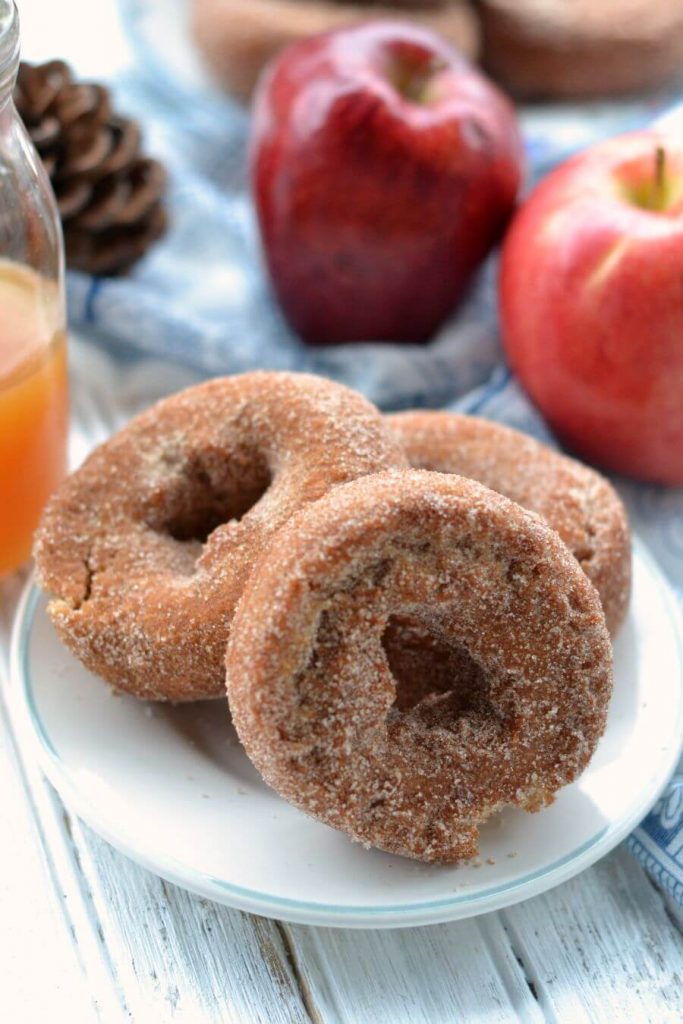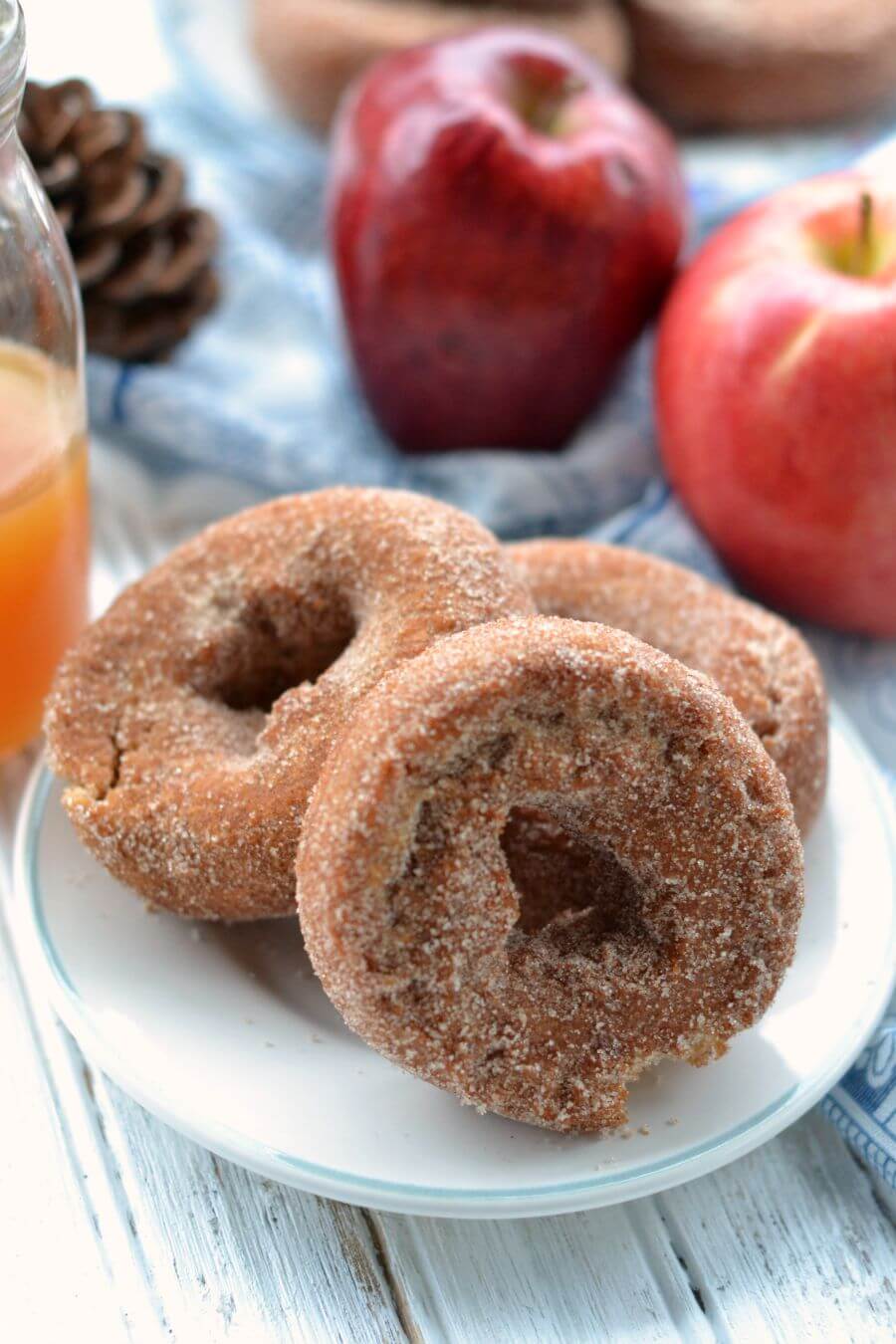 In addition to pumpkin everything, I'm also one of those people who's into apple cider everything. I didn't care much for it as a kid, but it's one of my favorite drinks as an adult, for mostly sentimental reasons. Every year, the pioneer park where my husband and I were married hosts a pioneer Christmas. They have old-fashioned caroling, hot apple cider, tours of the museum and cabins and some old-fashioned crafts for the kids, too. It's a blast, and we try to go every year. And, of course, their apple cider is delicious.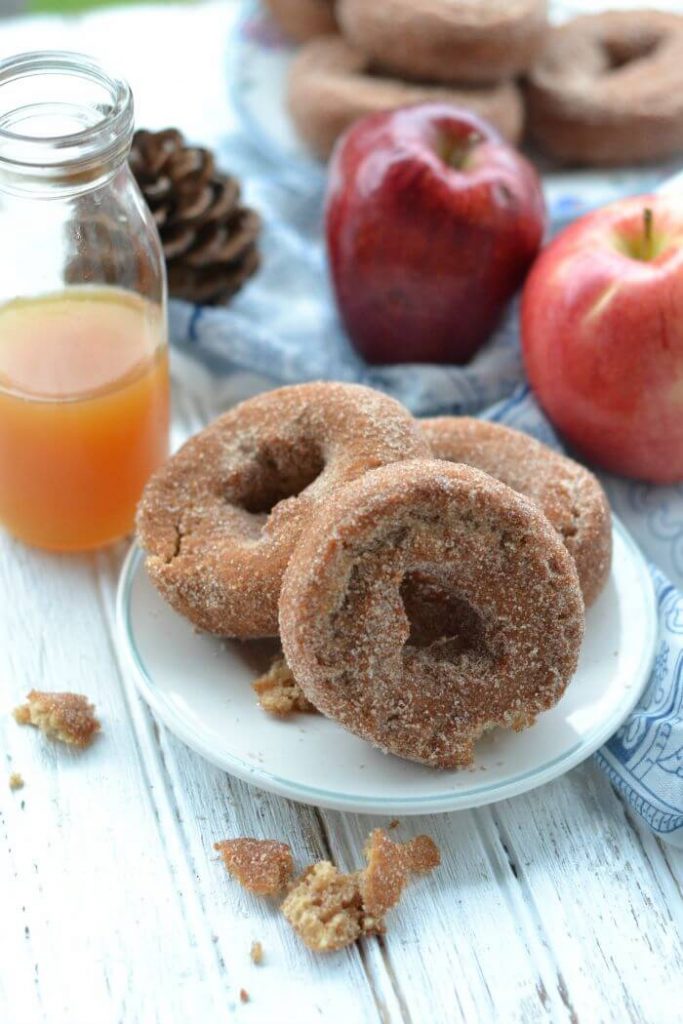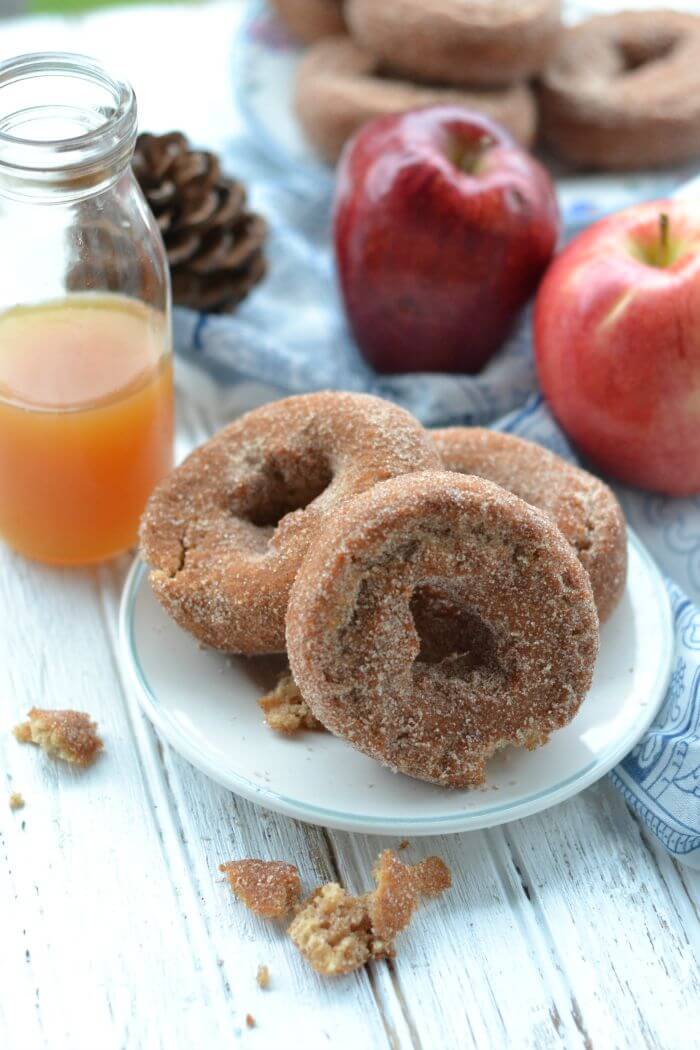 These apple cider donuts from our contributor Carla have the same great flavor and a good zing of sweetness to boot. It may not be as easy as driving to a store to pick up a box, but when you have a fresh, warm donut in your hand, you won't mind the extra "work" of making them yourself.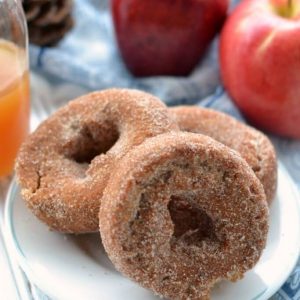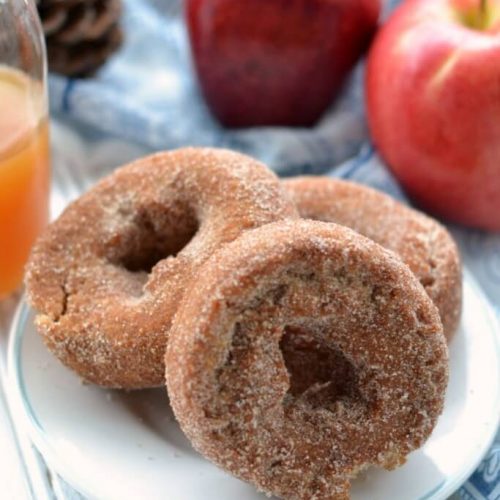 Apple Cider Donuts
Enjoy an apple cider donut with a big glass of milk on a crisp fall morning. YUM!
Ingredients
2

c.

sugar

1

tbsp.

plus 2 tsp. cinnamon

1 1/2

c.

apple cider

2

tsp.

baking powder

1

tsp.

salt

3 1/2

c.

all-purpose flour

4

tbsp.

unsalted butter

melted

2

large eggs

1

large egg yolk

6

c.

vegetable oil for frying
Instructions
Line baking sheet with parchment. Line a large plate with paper towels.

In a paper bag, combine 1 cup sugar and 1 tbsp. cinnamon. Shake to mix. Set aside.

Bring cider to a boil over medium heat. Cook, stirring occasionally, about 10 minutes.

In a bowl, mix baking powder, salt, 1 cup flour and remaining sugar and cinnamon.

In another bowl, whisk butter, eggs, yolk and cooled cider.

Add cider mixture to flour mixture; mix until smooth.

Add remaining 2 1/2 cups flour and mix. Dough will be sticky. Refrigerate 20 minutes.

Pour oil into a large pot and heat oil over medium-high heat until it reaches 375ºF.

Remove dough from fridge and roll out to 1" thick. Cut out donuts with cookie cutter. Makes about 24 Donuts.

Carefully place doughnuts into hot oil. After about 1 minute, doughnuts will rise to surface and begin to brown. turn over and fry 1 1/2 minutes longer. Transfer to lined plate to drain.

When doughnuts have cooled for 1 minute, add to plate with cinnamon sugar and toss to coat.