Tired of the same old dessert? Want something with a little crunch… a little kick to the tastebuds? This Nestlé® Crunch® dessert dip is your life hack to boredom.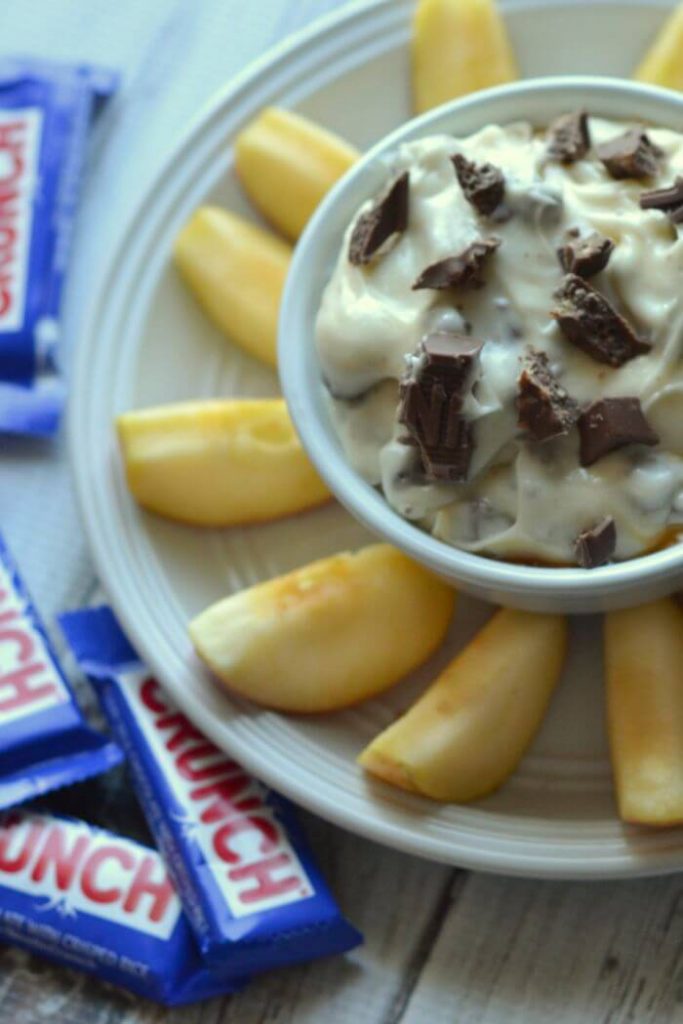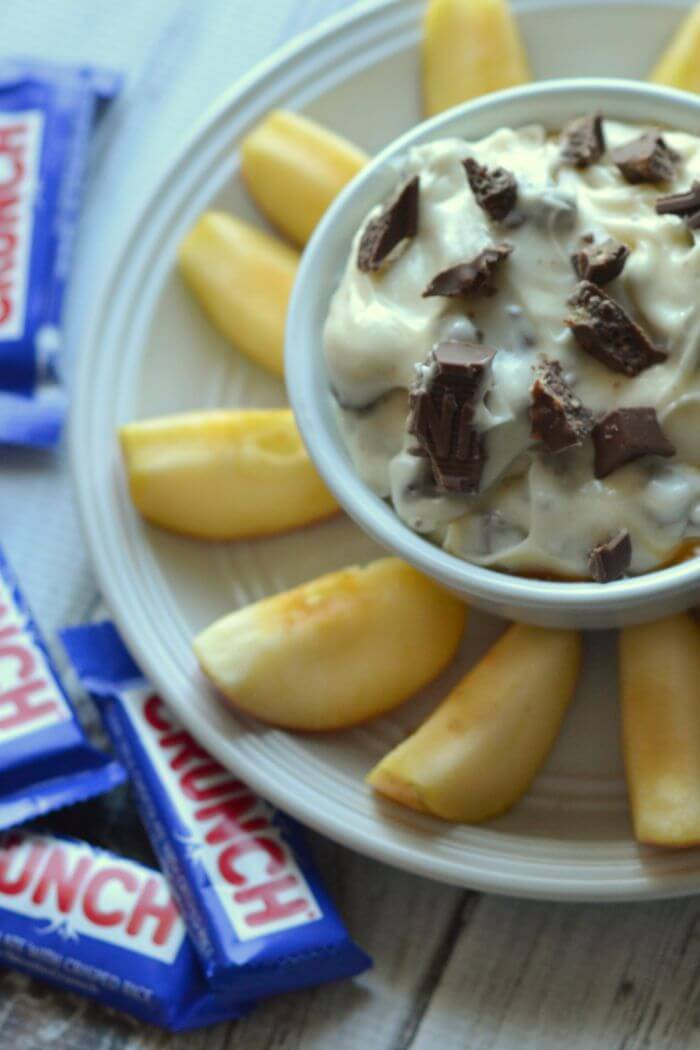 There's no denying that I have a sweet tooth–a big one, in fact. But I do get tired of the same desserts again and again. I am so excited about this
Nestlé® Crunch®
dessert dip, though. It turned out better than I had ever imagined, and it's absolutely delicious with apples. If you eat it with fruit, that makes it okay, right? 🙂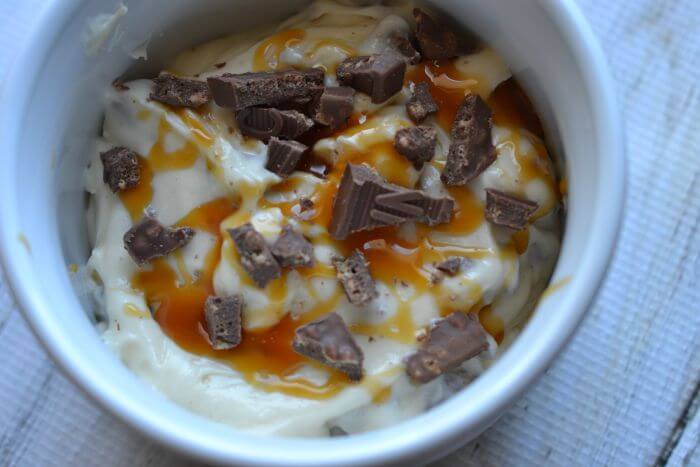 We used Nestlé® Crunch® Fun Size Chocolate Bars: Delicious real milk chocolate and light airy crisped rice perfectly portioned, individually wrapped treats – these Fun Size bars shake things up! These shareable, bars deliver a mouthwatering escape from the mundane, and a routine-busting crunch!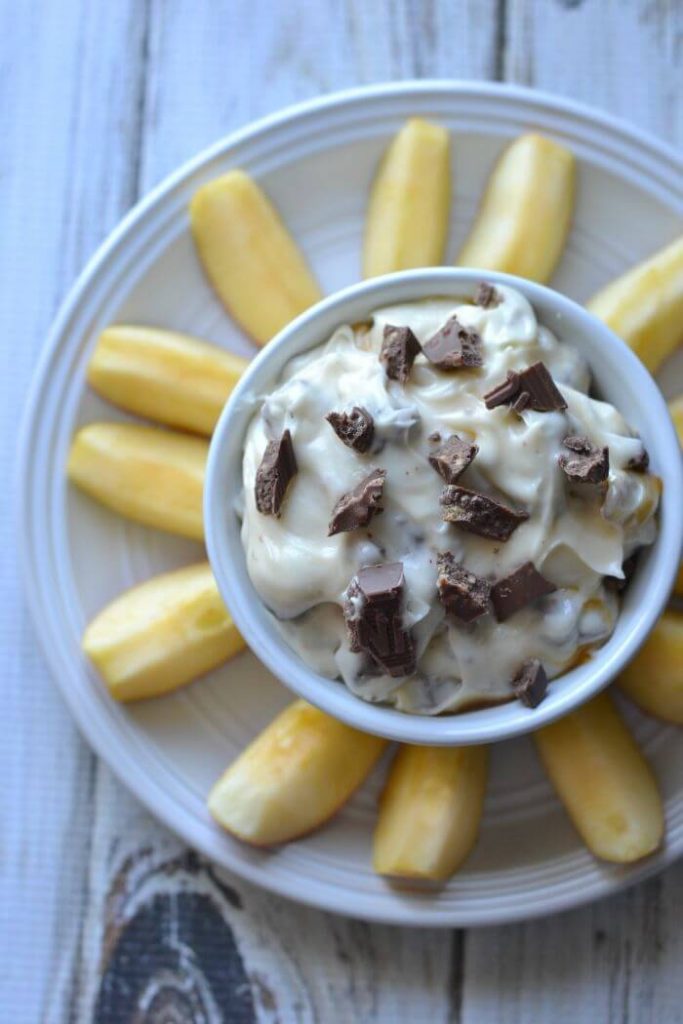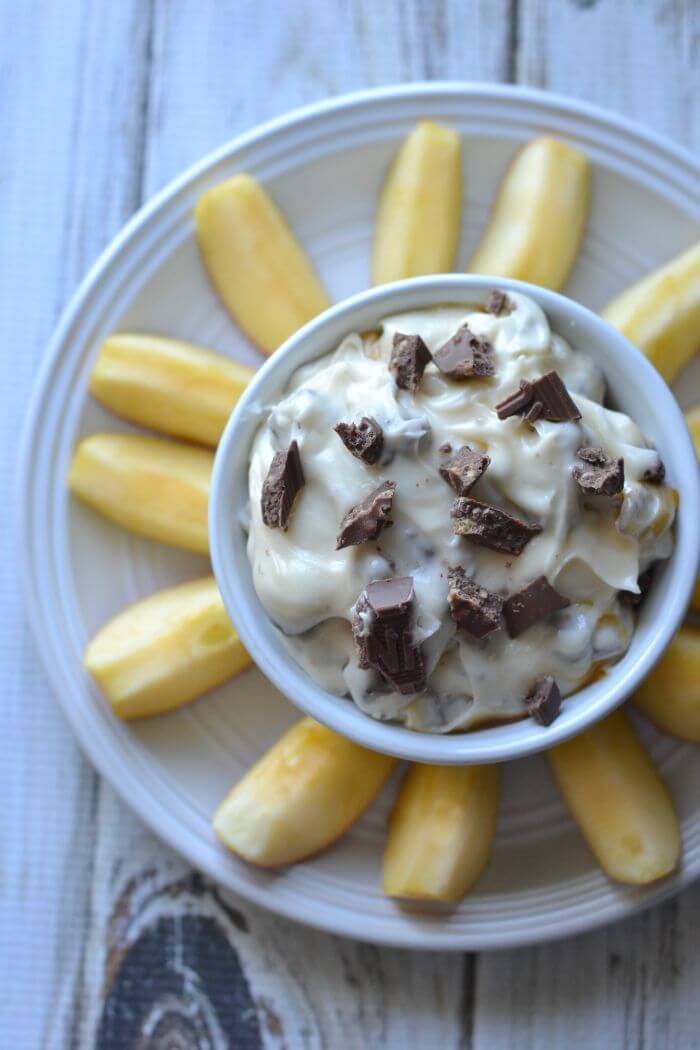 Here's how you make the Nestlé® Crunch® dessert dip:
See? The recipe is super easy, and it's definitely a change from your traditional dessert. The crunch from the Nestlé® Crunch® bars gave the dip an amazing texture. We all loved it, and that's rare for us! This would also be delicious with some cookies, but the crunch and tartness of the apples helped balance out the sweetness.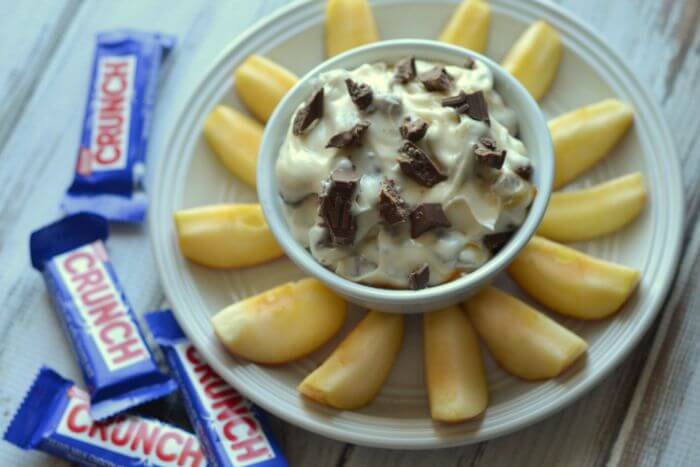 Want to keep up with the latest Nestlé® Crunch® news? Visit their Facebook page!
And, to add a little more sweetness to your day, we're hosting a $20 PayPal giveaway. Enter via RaffleCopter below! Winner will be chosen 9/30/2015 and notified by email.