This shop has been compensated by Collective Bias, Inc. and its advertiser. All opinions are mine alone. #BackYourSnack #CollectiveBias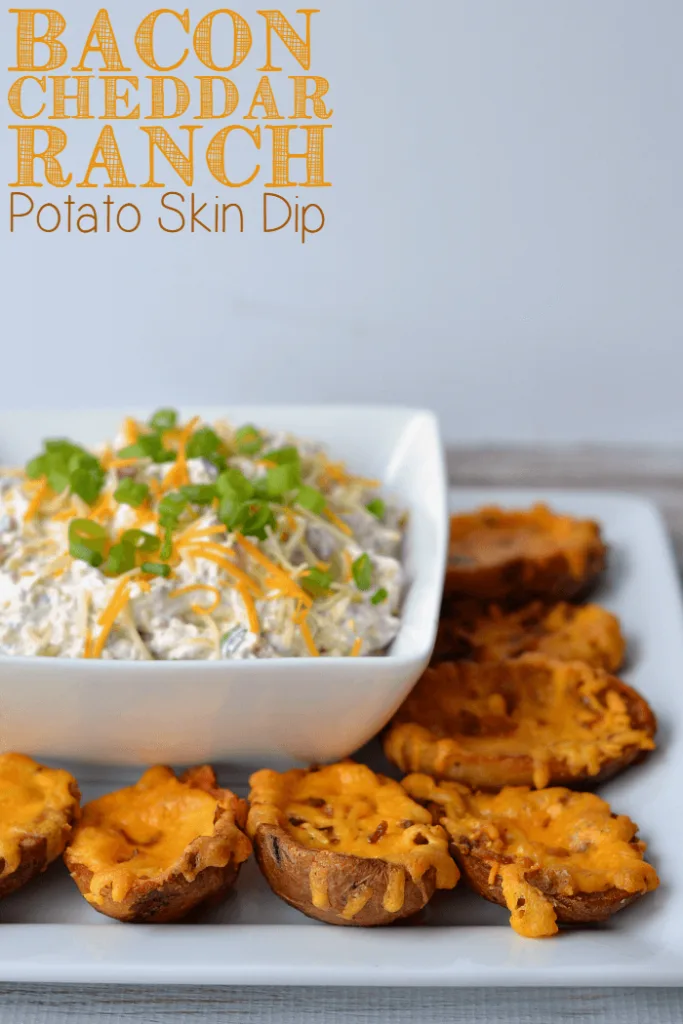 Busy moms know that tasty and quick snacks are a lifesaver on those hectic afternoons between school and dinner. One of our favorite after school snacks is potato skins, and our snack hack to make them even better is to add our Bacon Cheddar Ranch Dip on the side. If you creative snack hacks, too, you'll have a chance to vote for your favorites in a super fun Back Your Snack contest!
My son is in preschool from 8:30-11:30 am this year, and they eat lunch while they're at school. That means we have a longer time than usual between his lunch and our family dinner… usually about 5-6 hours. His tummy starts grumbling long before then, so about mid-afternoon we've found that 2-3 potato skins keep his tummy happy until we have dinner together in the evening.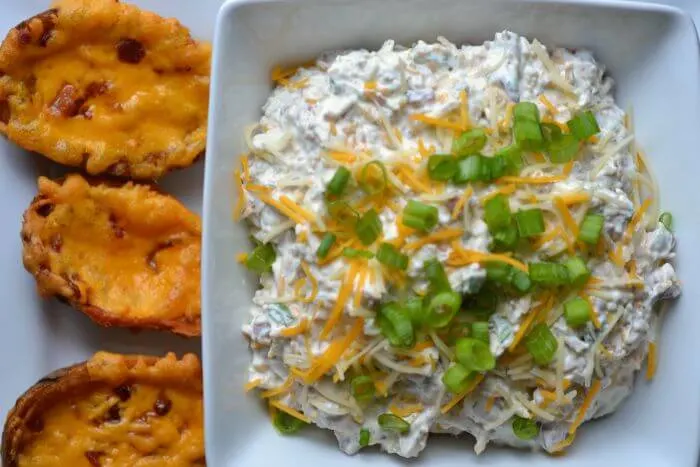 The Farm Rich loaded potato skins are our favorite because they're so simple. If you know anything about preschoolers, you know that they're notoriously picky eaters. He loves foods made of his familiar favorites, and what could be better than hot potatoes, melty cheese and bacon bits? It's the stuff dreams are made of, folks.
We pick ours up at the local Walmart in the freezer snacks section. In our store, it's the very last freezer aisle, next to the bread. Funny tidbit… My kiddo saw a man with a beard wearing a bandana the next aisle over and yelled, "Mom, there's a pirate!" Kids! *Blush*
Love dip recipes? Try our yummy bacon pickle dip!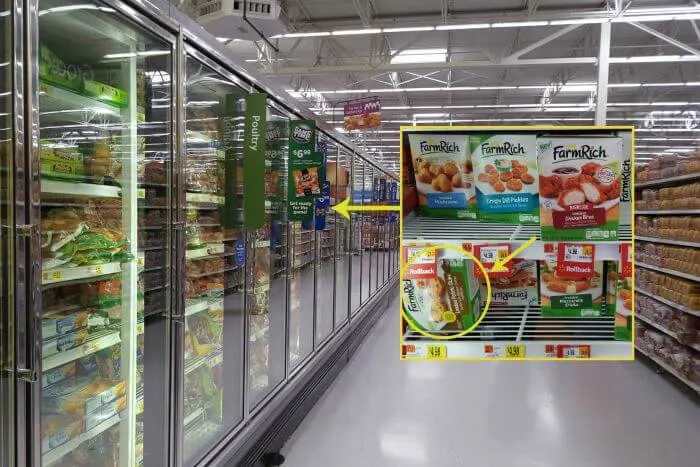 Our Bacon Cheddar Ranch Dip uses many of the same flavors as the potato skins, and let me tell you, they go great together!
Here's how you can make it, too.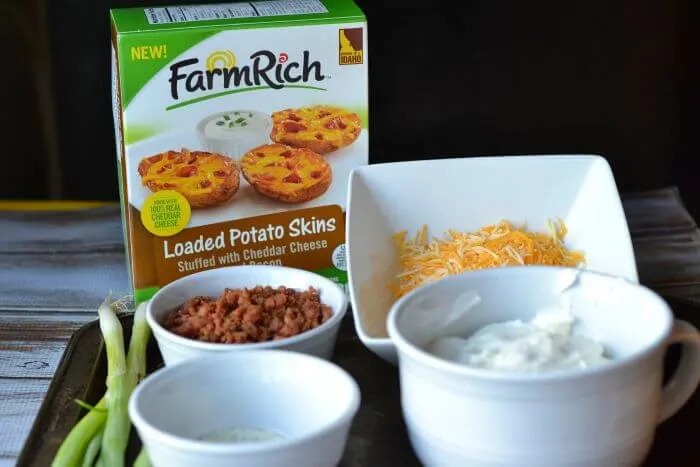 Ingredients for Bacon Cheddar Ranch dip:
16 oz. sour cream
1 packet ranch flavoring
1/2 cup low-sodium real bacon bits
1 cup three-cheddar cheese
2-3 green onions
Farm Rich Loaded Potato Skins for dipping
How to make Bacon Cheddar Ranch Dip:
1. Add sour cream, ranch mix, bacon pieces and cheddar cheese to a medium mixing bowl. Stir until well combined.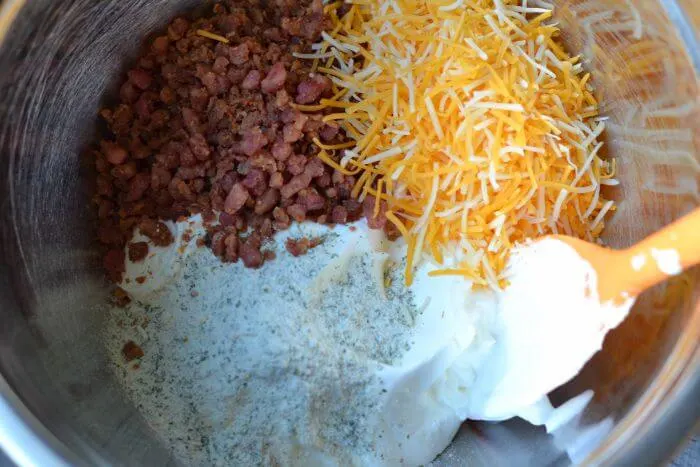 2. Chop 1-2 green onions, add to the dip mixture, and stir until incorporated. Cover the bowl with plastic wrap, and let it hang out in the fridge for 3-4 hours.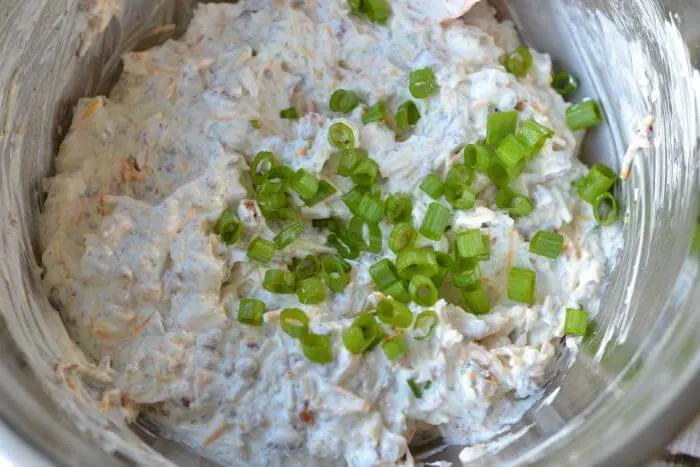 3. Once the dip is ready, heat your potato skins in the oven at 400 degrees for 16-18 minutes.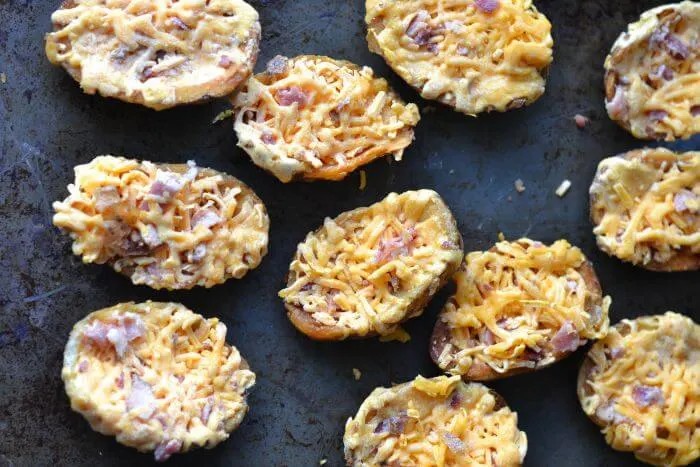 4. Serve with Bacon Cheddar Ranch Dip. YUM!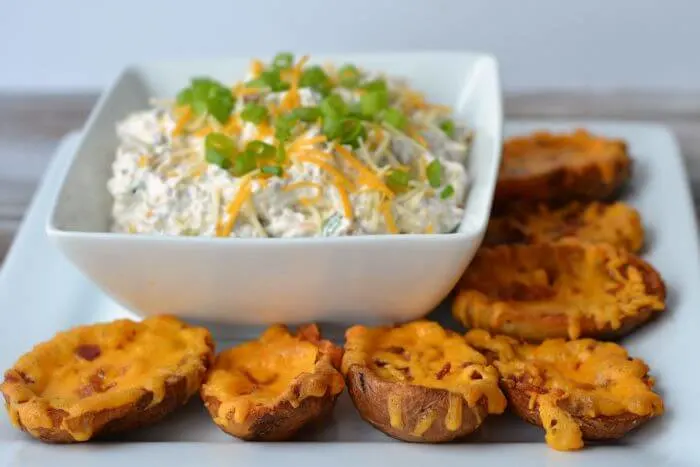 Farm Rich is hosting a Back Your Snack recipe contest with in-store demos and voting at Walmart on October 9th and 11th. The winner of the recipe contest will win a cool $10,000! But as a voter, you can win, too. Voters are entered into a sweepstakes where 5 winners will receive a prize pack containing all of the following items: a tote bag, a meat thermometer, grilling tongs, an oven sheet, an oven mitt, $50 worth of Farm Rich product coupons and a $50 Walmart Gift Card. Find upcoming demos and vote for your favorite finalists by searching for your local Walmart here. For all of the details, check out the rule book.