In anticipation of the new Star Wars movie coming out in a couple of months, we decided to do a craft featuring our favorite Star Wars character: Yoda! This paper bag Yoda puppet is easy to make, and it's definitely lots of fun to play with. Make one with your young Jedi today!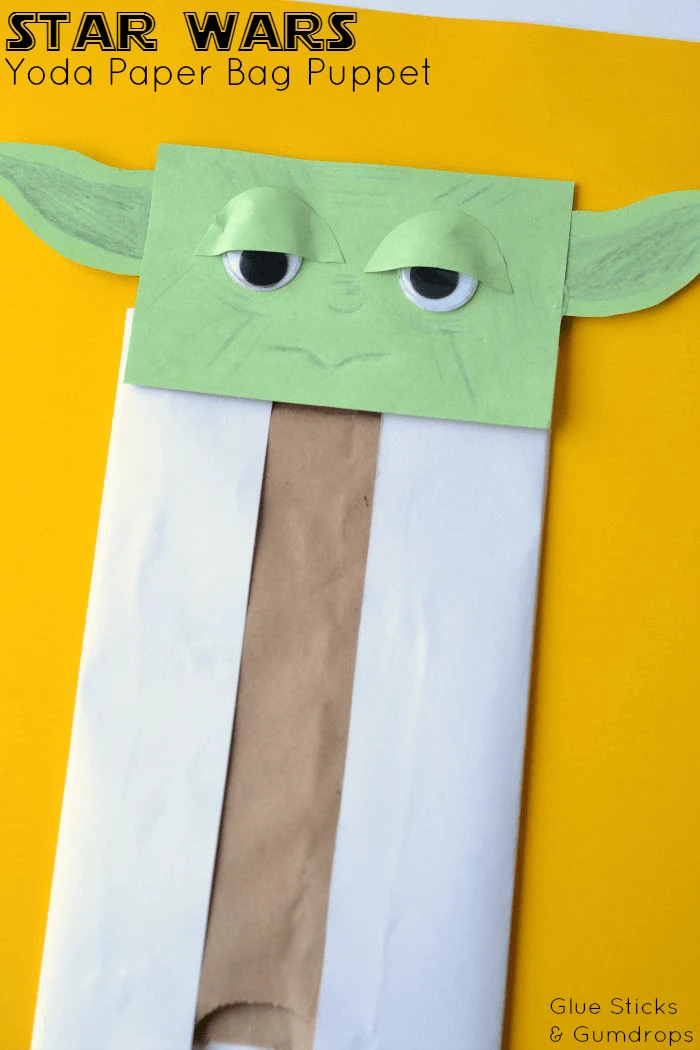 My son played with this cute Yoda puppet quite a bit. He's pretty cute, after all. You could totally make a Baby Yoda (Grogu) version now that we have The Mandalorian. You can leave out drawing all the wrinkles, which will make this craft even easier.
So whether you're making the original Yoda or Grogu following this tutorial, we think you'll love it.
Materials for a Yoda puppet:
(Disclosure: This post contains affiliate links.)
How to make a Yoda Paper Bag Puppet:
1. Cut out all the shapes you need. The eyelids are half ovals, and you'll need to make the size a bit bigger than your googly eyes. You'll need two long strips of white construction paper for the robe, and the face and ears are made out of green construction paper. I used this picture to help me draw the ears. As you can tell, drawing isn't my strong suit. Color in the ears with a gray or green colored pencil.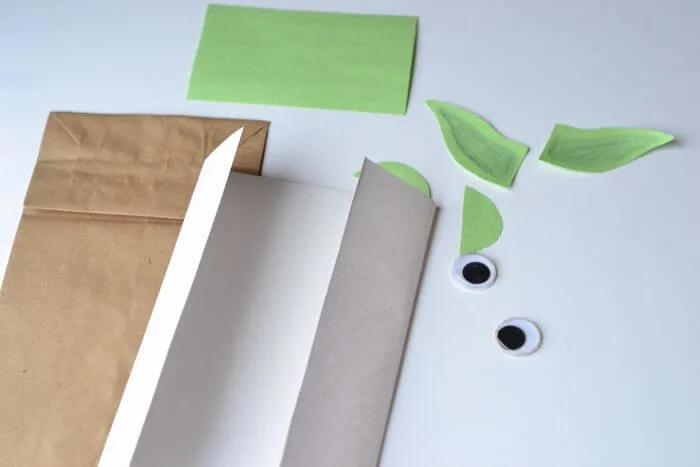 2. Glue the robe and the face onto the paper bag using a hot glue gun (or school glue, if your little one is doing the gluing).
3. Glue the eyes and ears to the head using a hot glue gun (or school glue, but I really recommend hot glue for the eyes). Once the eyes are glued on and dry, apply the eyelids about halfway over the eyes.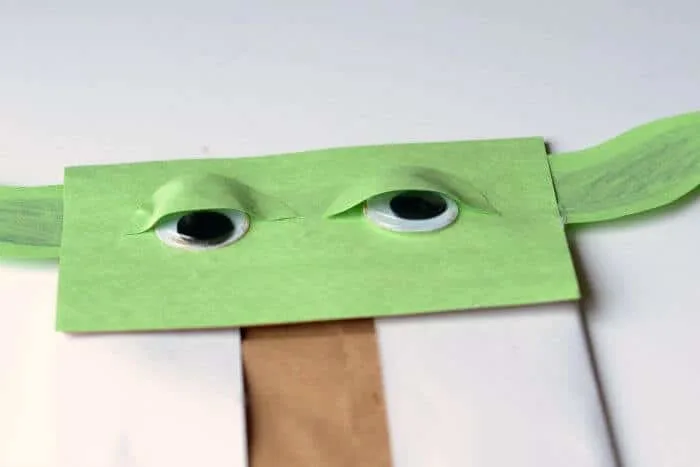 4. Using a gray or green colored pencil, draw lines and wrinkles on Yoda's face. Lots of 'em. Trust me; it just doesn't look right unless you add some wrinkles.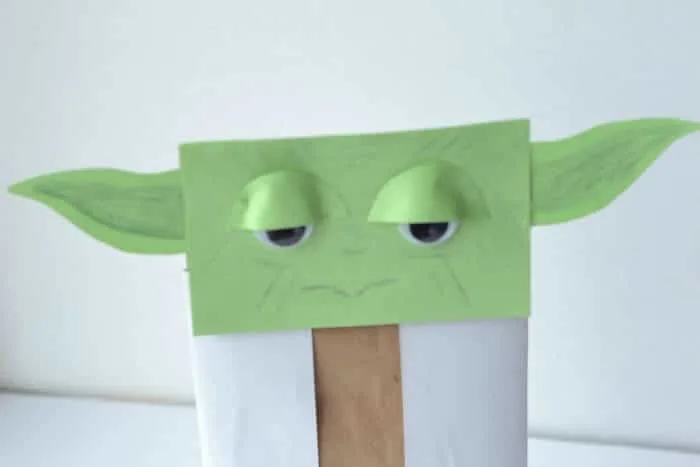 And that's your Yoda paper bag puppet! Here he is with the pretzel lightsabers we made for One Crazy House. Kids who love playing with DIY puppets will also love our cute paper bag cat puppet!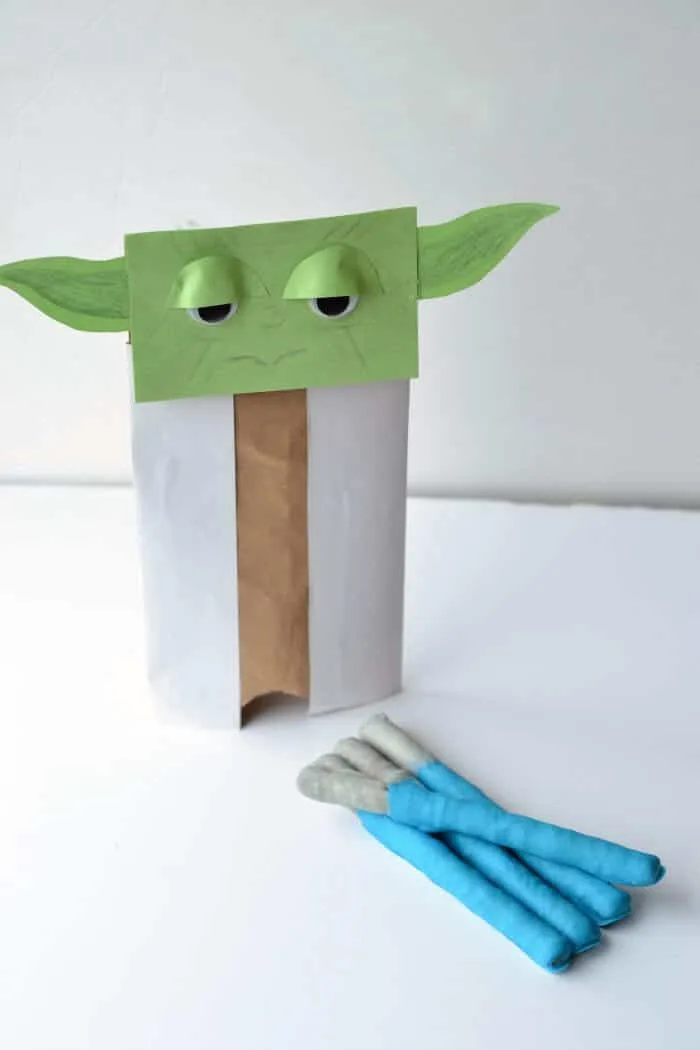 If you make this Yoda puppet craft, please tag us on Instagram @gluesticksgumdrops so we can see your version. We'd love to share it!