Got a craving for barbecue? I know what that's like! Here's an easy dish you whip up at home in the slow cooker or Instant Pot without having to drop by your local BBQ joint to get your fix. These BBQ pork baked potatoes are loaded with meat, cheese, sour cream and green onions for a flavorful dish you'll want to make again and again.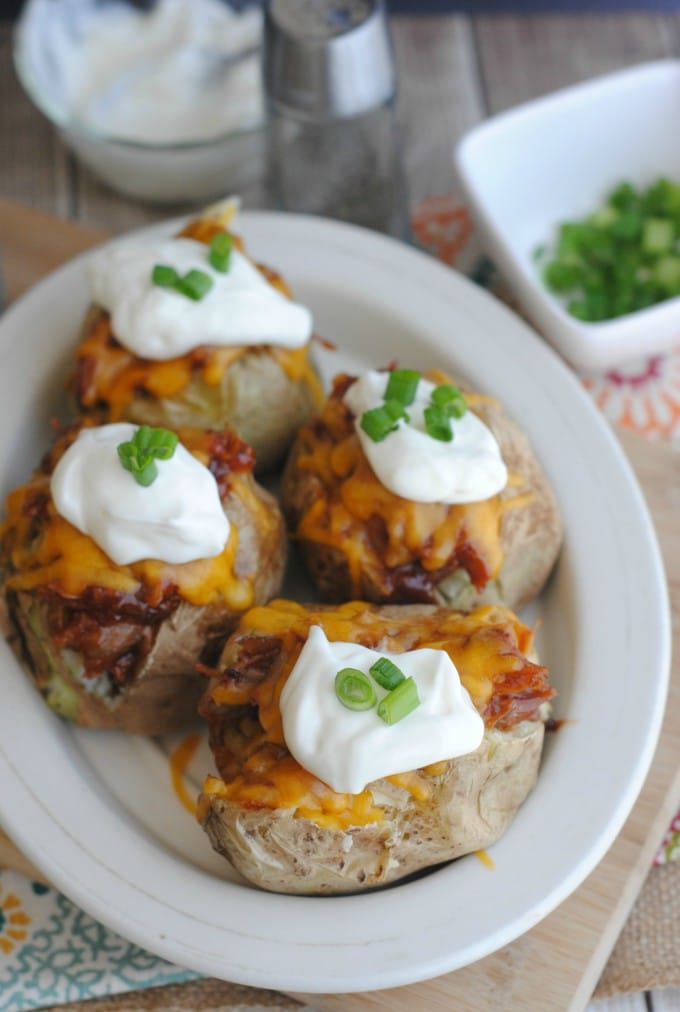 BBQ Pork in the Slow Cooker or Instant Pot
I guess you could say that my husband and I are BBQ aficionados. On every vacation we go on, we eat BBQ several times. On our date nights, we usually end up a local BBQ joint. We even had our favorite BBQ restaurant (A Taste of Memphis in Princeton, WV if you're interested) cater our wedding in 2008. That's how much we love it.
But when it's not practical (or budget-friendly) to get barbecue for takeout, we make some of our favorites at home. And let me tell you, folks, nothing is better than a baked potato piled high with pulled pork, shredded cheese, sour cream, and onions. Nothing! So while it may not have that smoked-all-day flavor, this is one tasty meal you'll want to cook up ASAP.
Loaded BBQ Pork Baked Potatoes Recipe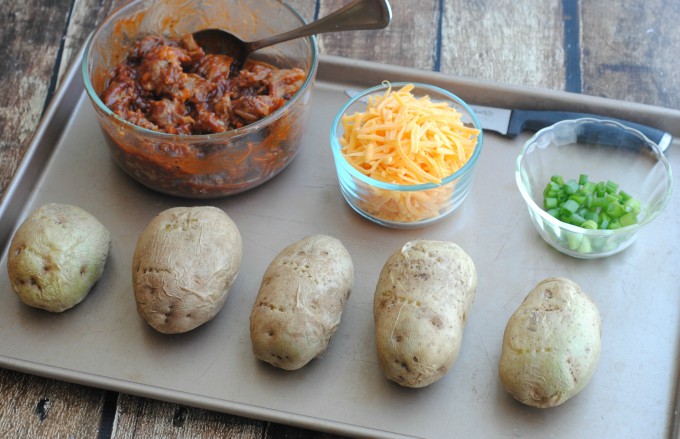 We like this BBQ pork recipe because it's super easy to make in the Instant Pot or slow cooker, but you could just as easily pick up some pre-made BBQ pork from the store or your local BBQ joint. Can you go wrong with these? I think not.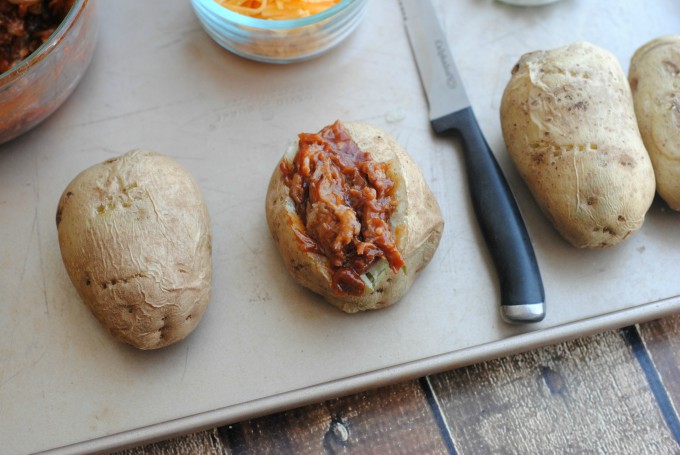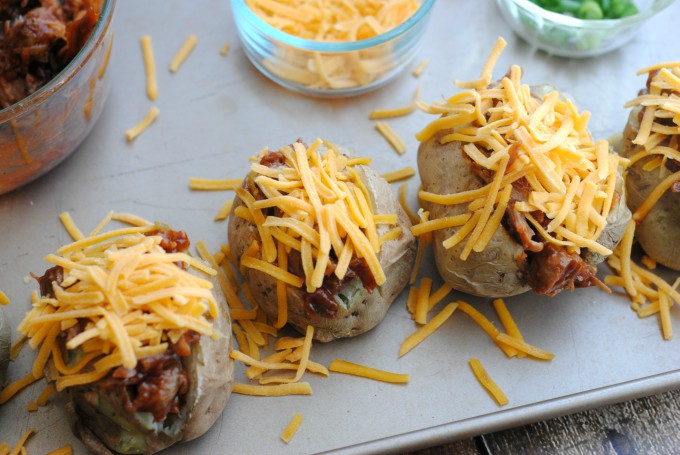 And here's a quick tip on keeping the potatoes soft if you're baking them in the microwave: wrap them in wet paper towels. This may be common knowledge, but it wasn't to me, so when a former coworker mentioned it to me years ago, it changed my life. Well, it changed my potatoes, anyway. No more hard potatoes!
There you have it, folks — one of our favorite meals. The slow cooker makes it a breeze. You can't possibly have a bad day when you come home to the smell of barbecue simmering away in the Crock Pot.