Looking for a fun and useful Easter craft for kids? Make a few of these drink koozies! Not only are the Easter chick craft koozies cute to look at, but they'll keep your drinks nice and cold for hours. What better way to encourage your kids to drink more water than with this fun project?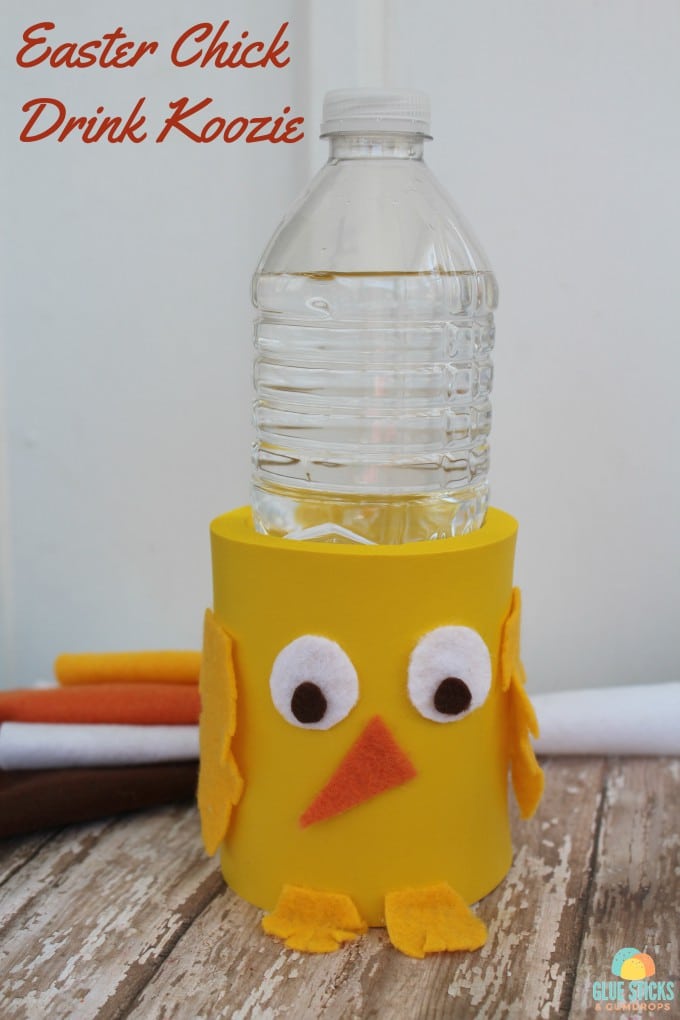 I'll be honest, my son doesn't exactly love drinking plain water. He gets that from me probably — plain water just seems so, well, boring! But we know that it's good for us, so we drink it anyway. I try to make it a little more fun for him, though. Cute water bottles, a little flavoring from fruit or a cool koozie can make the difference between drinking a little water or drinking a lot. This Easter chick koozie craft for kids is a surefire way to get your kids pumped for Easter and excited about drinking water!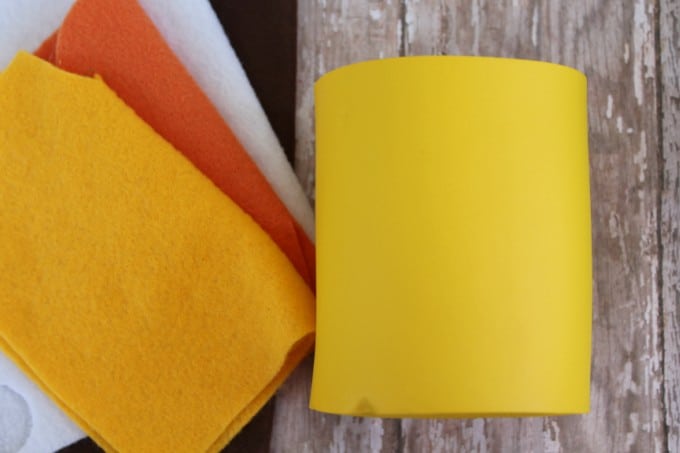 Supplies needed:
Directions:
1. Begin by cutting out the shapes that will complete the face of your chick. To do this, you will use basic crafting felt in assorted colors.
2. Cut out two large white circles for the eyes and two smaller black or brown circles for the pupils.
3. Cut out a simple orange triangle for the beak.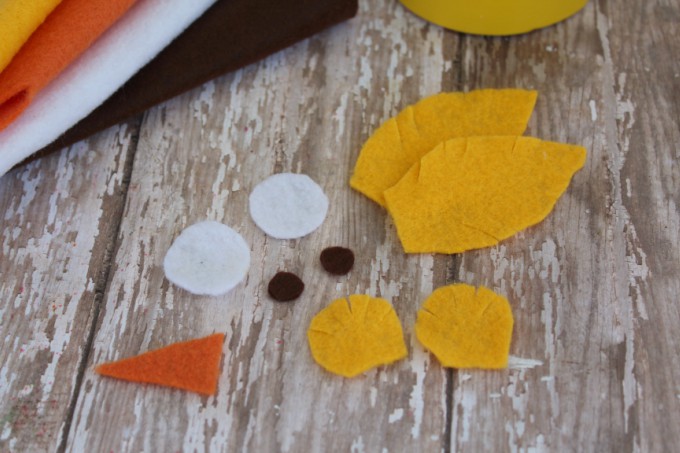 4. Your chick needs feet and wings, so simple ovals cut out of the yellow felt work well. Fringe the edges with your scissors to make them look more detailed.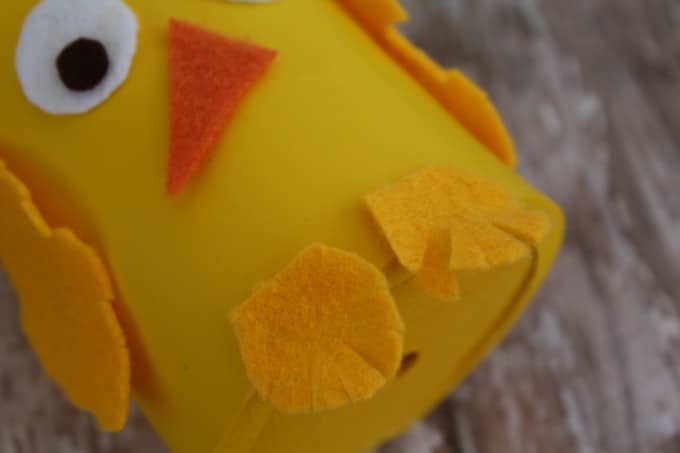 5. You can now begin assembling the chick's face and body. Add dabs of glue to the felt shapes and press them to the foam koozie. Hold in place for a few seconds before releasing.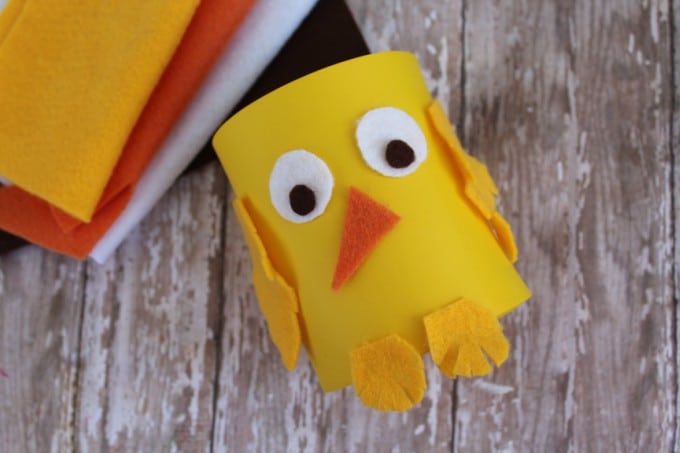 6. Once all of your felt pieces are in place as shown, your chick drink koozie is ready for use. Simply slide in a bottled beverage of your choice and your chick koozie will keep it nice and cold.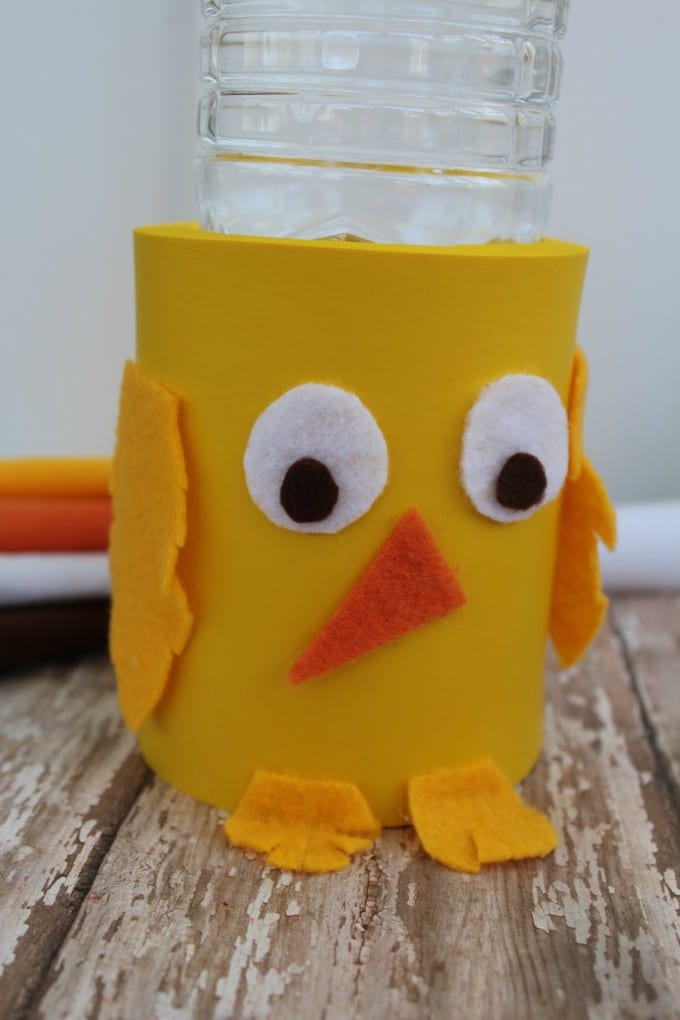 Isn't this a cute Easter DIY? And it's such an easy craft that you can easily make variations to suit all kinds of holidays and seasons.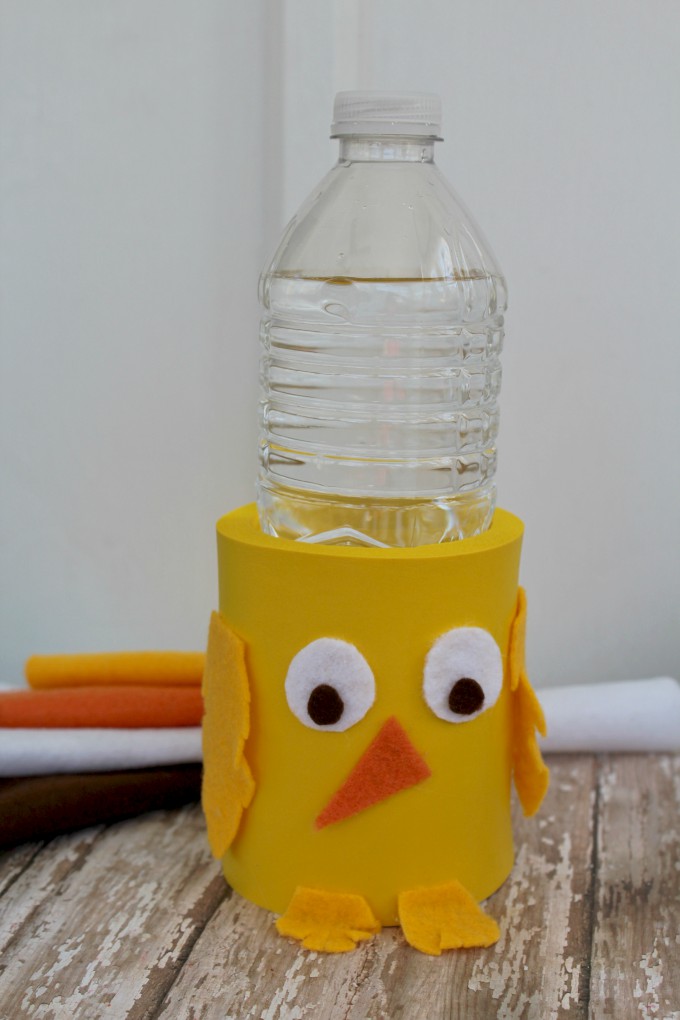 If you loved this Easter chick craft drink koozie, you may also like: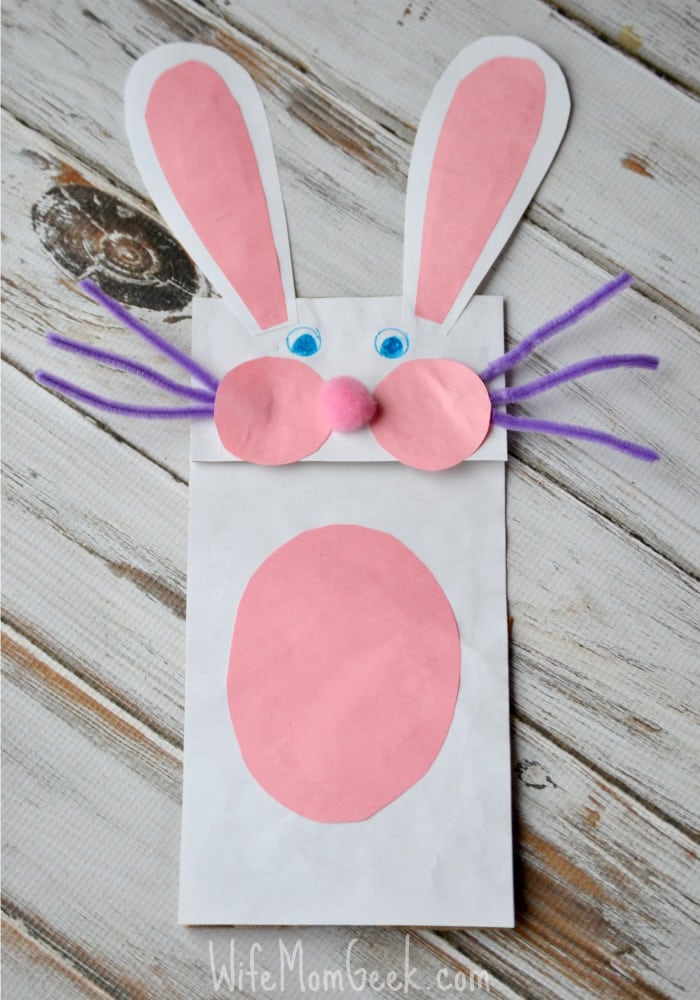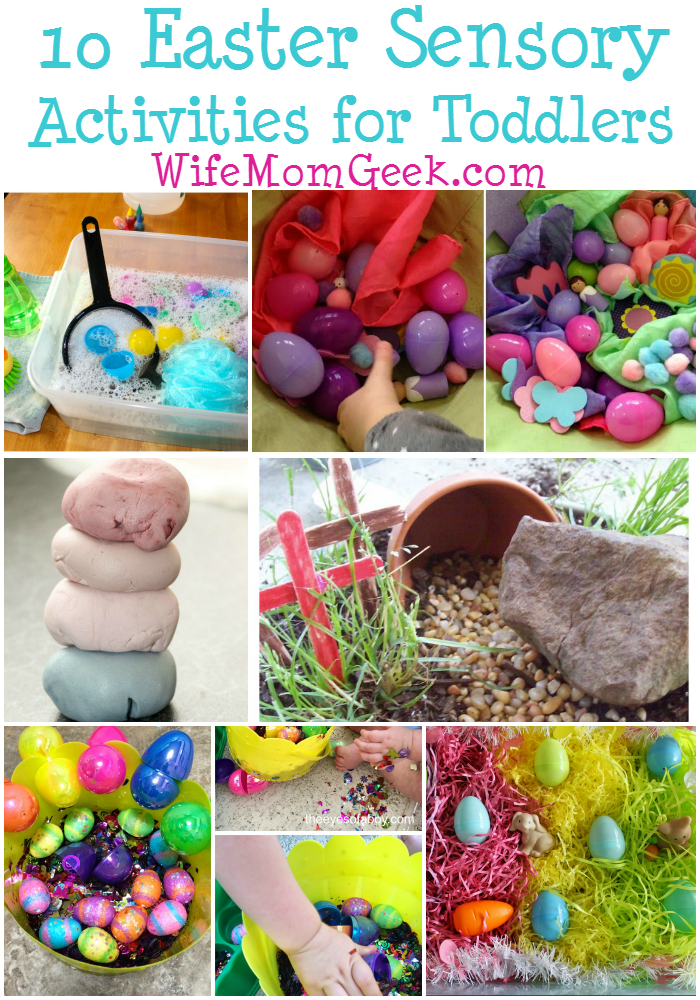 10 Easter Sensory Activities for Toddlers
Hi! I'm Donella. Welcome to Glue Sticks and Gumdrops, where I blog about crafts for kids, kid-friendly recipes, and meals for families with a bit of parenting and party ideas sprinkled in. I am a mom to one amazing (and active) little boy, and I'm married to a deputy. As you can imagine, our lives are hectic, but sitting down to a family meal or making a craft together is our way of connecting with each other.
Latest posts by Donella Crigger (see all)