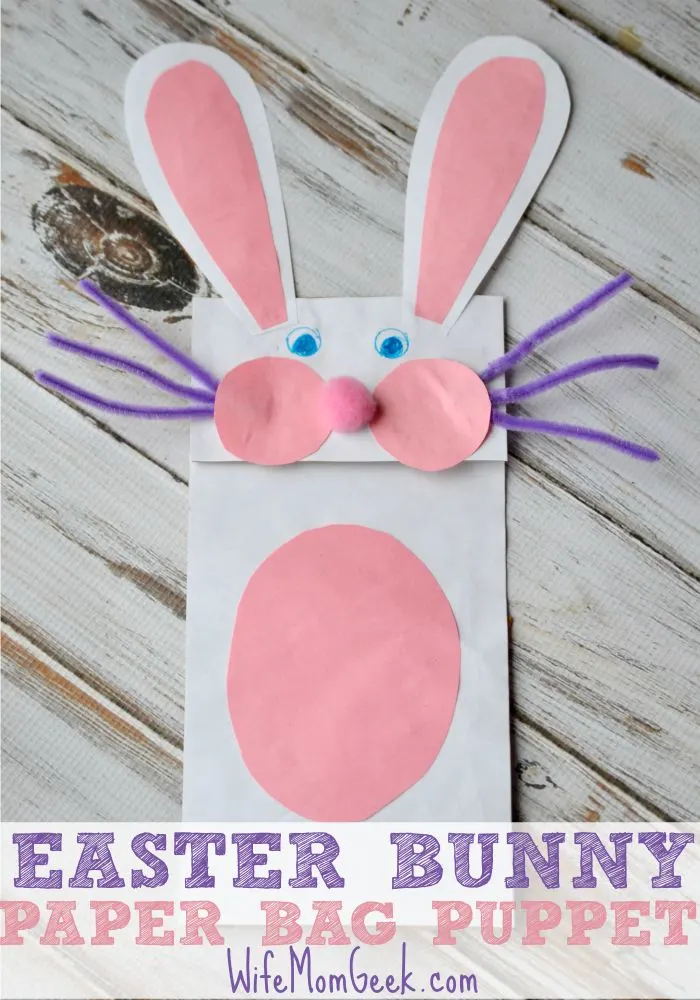 My kiddo has been obsessed with the paper bag puppets lately. He asked for the leprechaun paper bag puppet long after it had been thrown in the trash, so I decided that it was time to make one for Easter. And that's how we arrived at this Easter Bunny paper bag puppet.
It's easy to make, but I included a printable template in case you need it. Don't laugh too much at my drawing skills; they're not the best. You can just cut the shapes out with scissors without a template. That's the easiest way, because you can fold the paper in half and get even shapes on each side. But, if you're going to let your kids cut the shapes out by themselves, here are the shapes you need for the ears, cheeks and pink belly.
Easter Bunny Paper Bag Puppet Template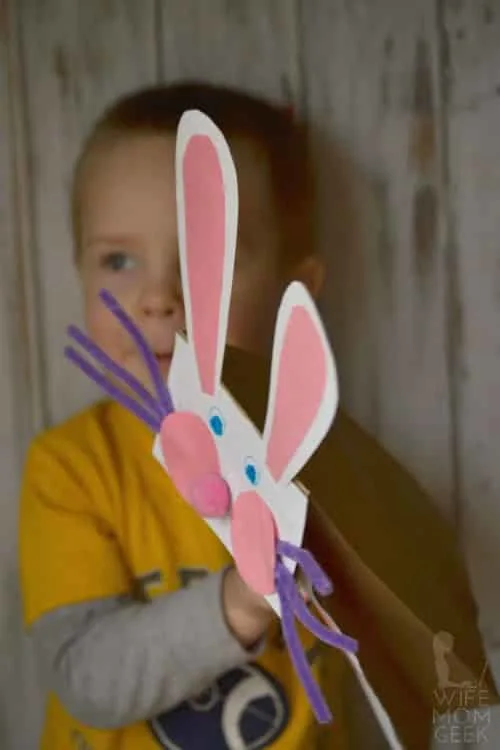 Look over that dirty little face, would you? Thanks.
Materials:
Small paper bag
Pink and white construction paper (1-2 sheets of each color for each puppet)
2 pipe cleaners (your preference of color)
Scotch tape (to hold the pipe cleaners in place)
1 pom pom for the nose
Googly eyes or a marker to draw the eyes on
Directions:
Cut the white construction paper to fit the bag. (I didn't include this in the template because it's easy enough.) Cut out white ears to make the outer ear.
Cut the pink construction paper for the inner ears, cheeks and belly. Use the template above if you need to.
Cover the bag in white construction paper using glue.
Add the white outer ears first using glue, followed by the pink inner ear.
Glue the pink belly in place.
Cut each pipe cleaner into thirds to make three whiskers on each side of the face. Tape them into place.
Cover up the tape using the pink circles for cheeks.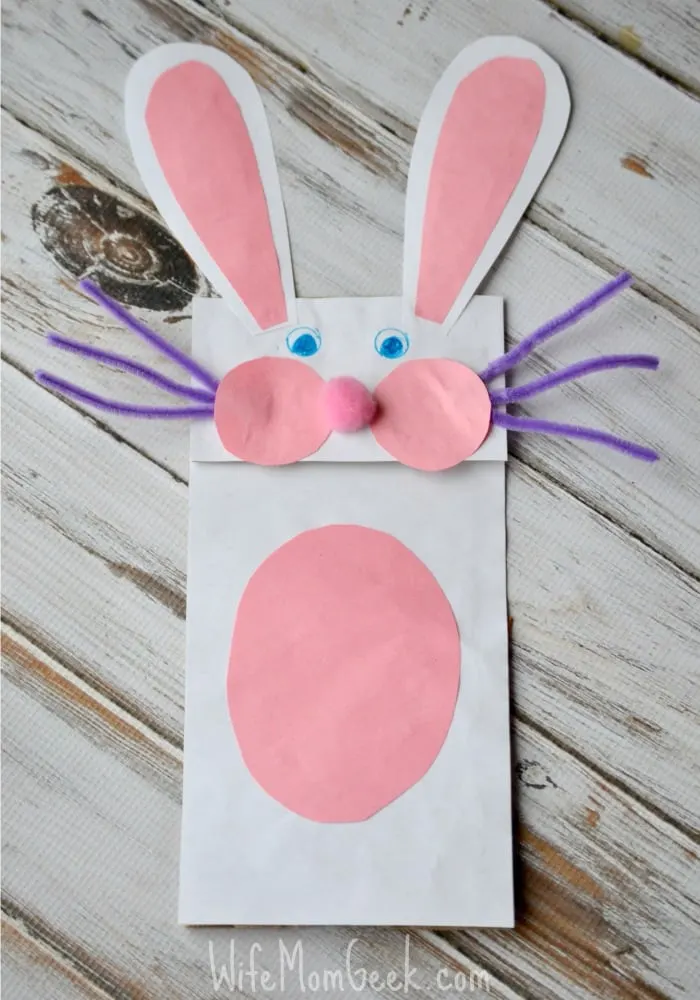 That's it! You can draw a mouth or some cute buck teeth onto the rabbit if you'd like. I didn't want to push my luck. My craftiness has its limits.
Have you created a fun Easter craft with your kids lately? Share it with us in the comments!
If you enjoyed this craft, you'll love these 10 Easter Sensory Activities and 10 Easter Books for Preschoolers, too. Check them out!