Looking for some next-level brownies? These decadent, out-of-this-world brownie recipes are just what you need! From double chocolate brownies to caramel stuffed brownies, you're sure to find a recipe that'll satisfy your sweet tooth.
Brownies are my absolute favorite dessert, no lie. Pretty much any brownie will tickle my fancy, but there's something about a brownie with a little something extra that makes it even more decadent. I've put together a list of out-of-this-world brownie recipes from a few of fave bloggers. You'll absolutely love these brownie recipes!
You can never have a bad day when you're enjoying a brownie!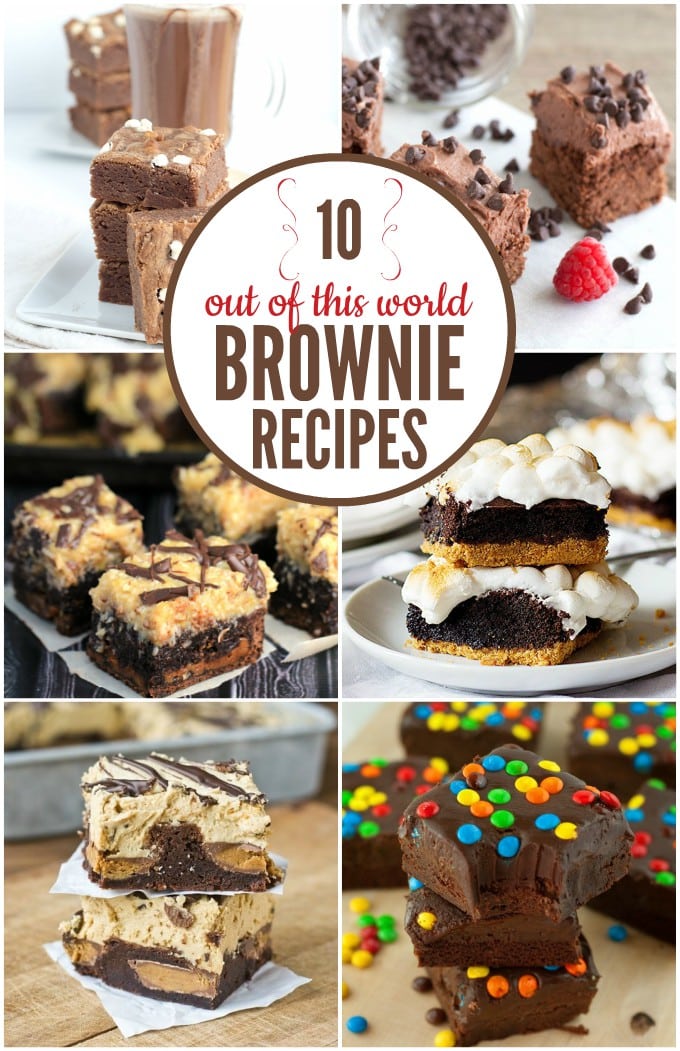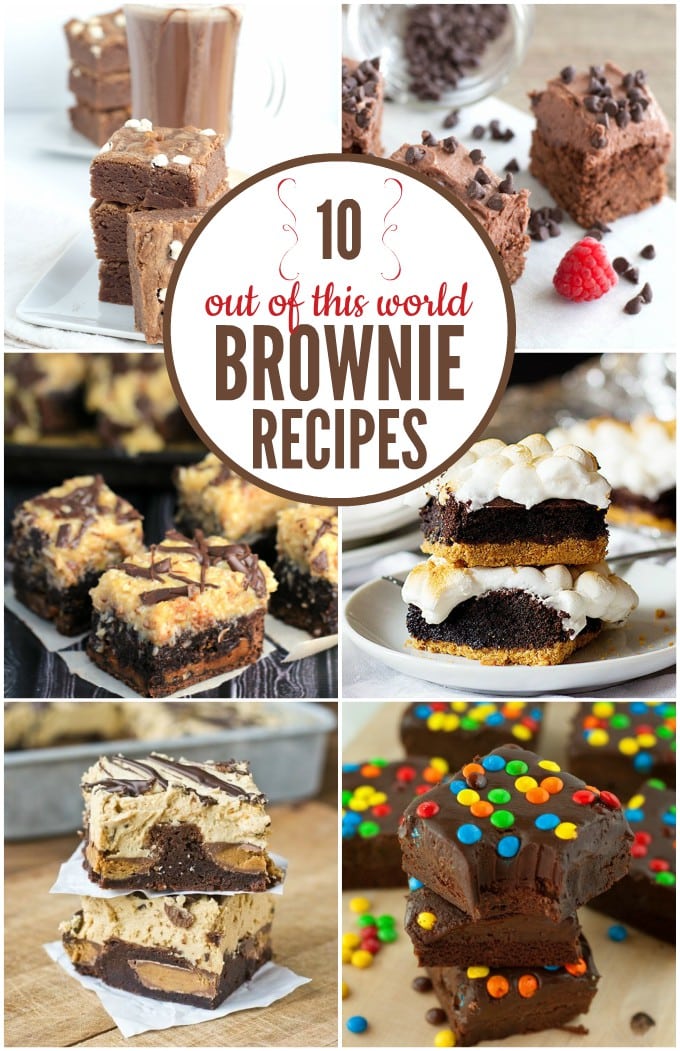 10 Next-Level Brownie Recipes
Hot Cocoa Brownies
Hot cocoa brownies are like the dessert version of a warm, comforting cup of hot chocolate. They're even packed with marshmallow bits. Yummy! Enjoy them with a steaming cup of hot chocolate on a cold winter's day. This is a great recipe to make with the kids!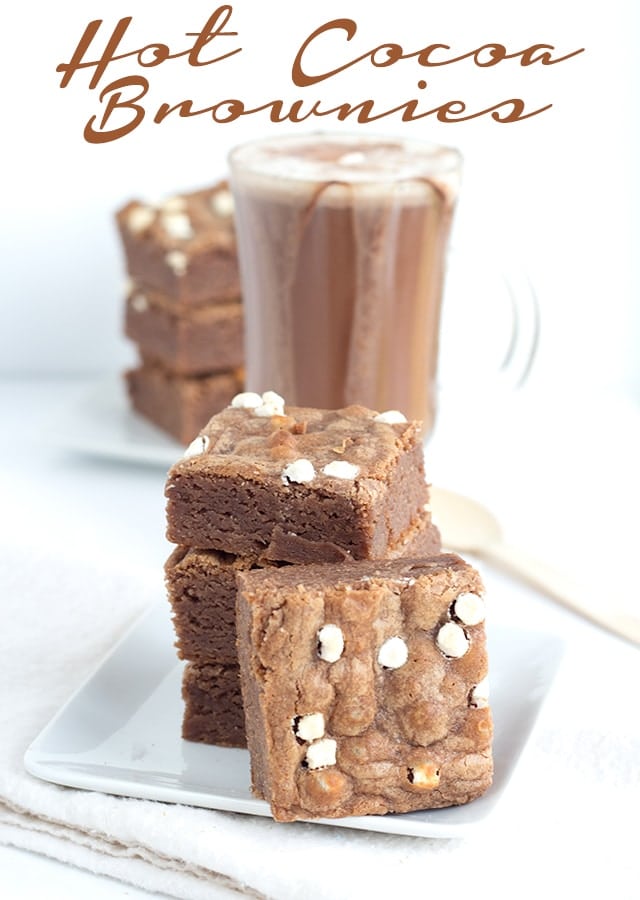 Caramel Stuffed German Chocolate Brownies
These caramel stuffed German chocolate brownies are inspired by German chocolate cake, but they're even more decadent. Oh. my. goodness. The thick layer of coconut and caramel frosting takes these amazing brownies over the top. You have to try them!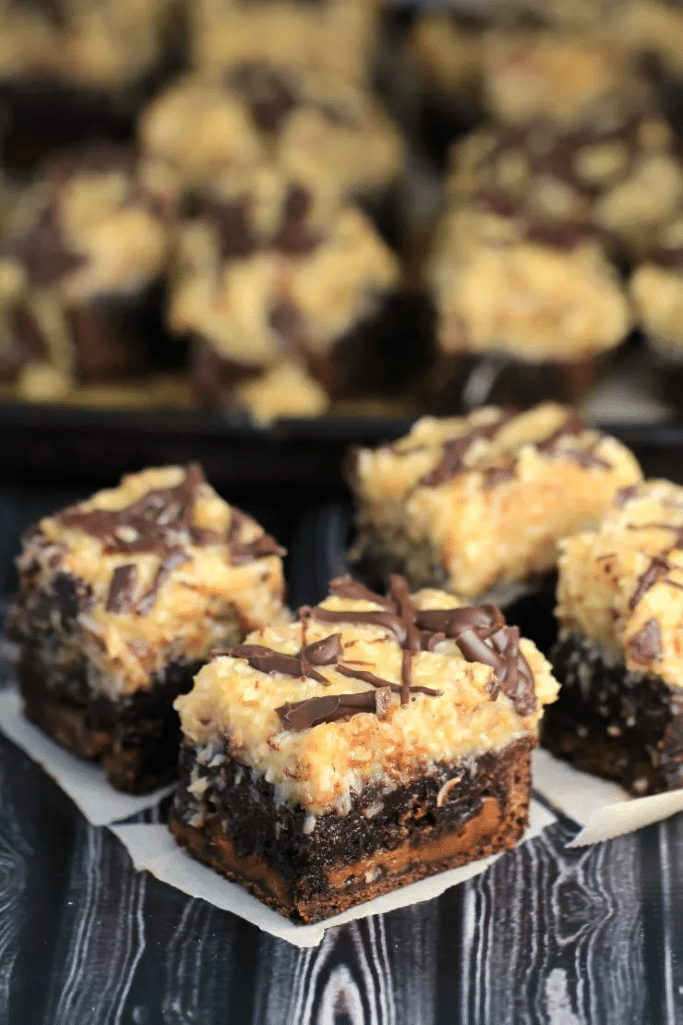 Reese's Stuffed Brownies
Reese's stuffed brownies have your favorite peanut butter and chocolate candies inside soft, chewy brownies and are topped with a peanut butter frosting. Can you imagine how good these are? Since my husband absolutely loves all things peanut butter, these are on my must-make list. I bet they'd be a hit at family gatherings, too. You can't go wrong with the classic combination of chocolate and peanut butter.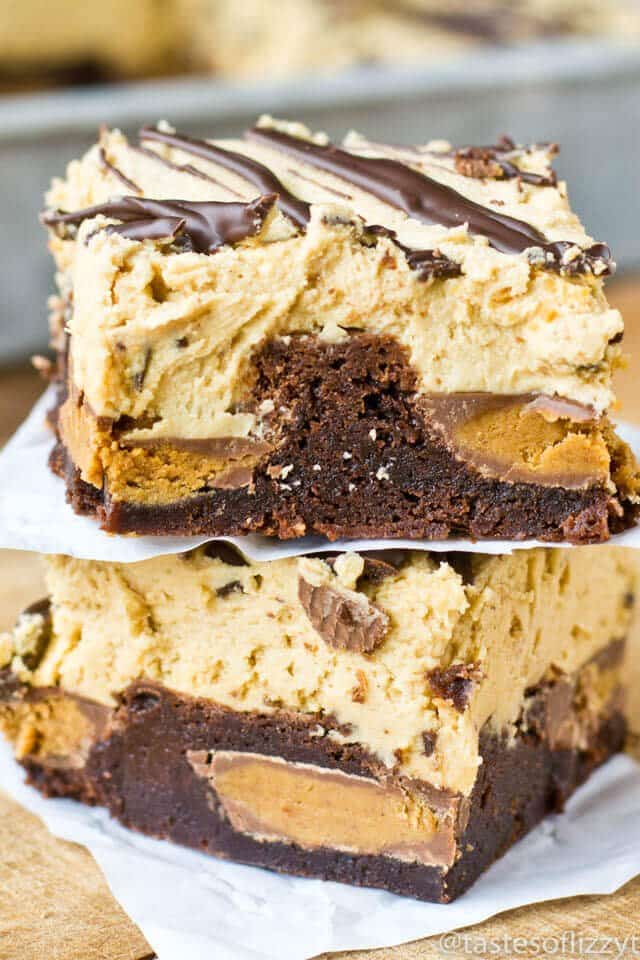 Snickers Rocky Road Brownies
Snickers rocky road brownies are ultra chocolatey and oh-so-good. You can use your favorite brownie mix and add chopped snickers, marshmallows, caramel sauce, and a few other ingredients to make a candy-filled treat that the whole family will love. There's also a recipe here for a dip made with many of the same ingredients. It would be perfect for dipping graham crackers or cookies at a party.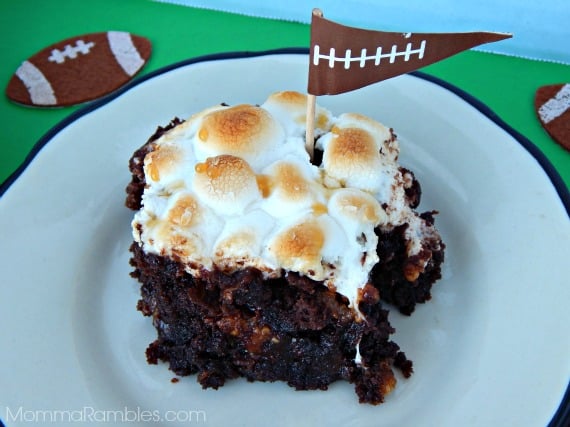 Fudgy Cosmic Brownies
You know those cosmic brownies made by Little Debbie? I've loved them for ages… they bring out the kid in me! Here's a copycat for cosmic brownies that'll knock your socks off. They're covered in chocolate ganache and topped with mini m&ms for that classic cosmic look.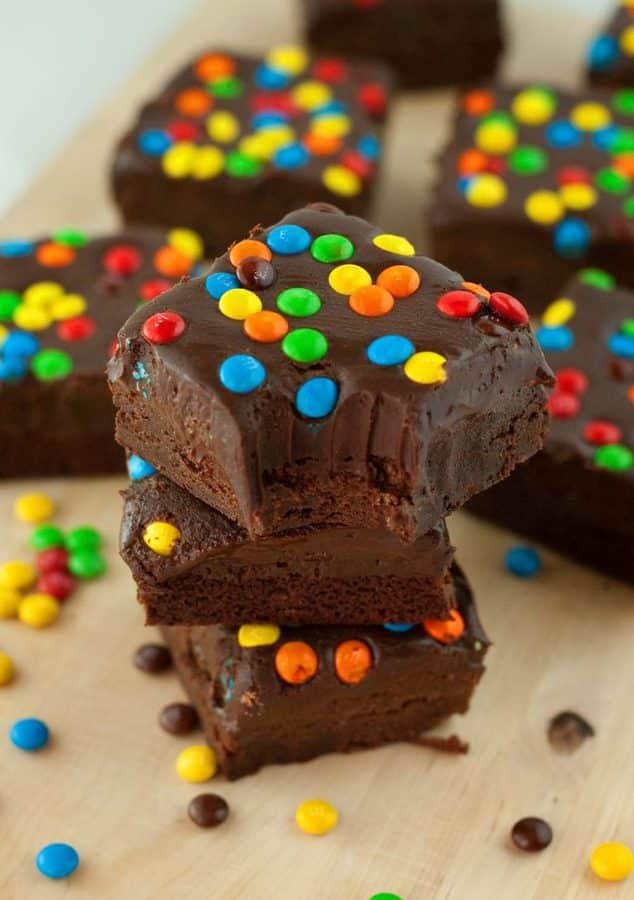 S'mores Brownies
Ooey gooey s'mores brownies will remind you of fun nights around the campfire. A graham cracker crust, a fudgy brownie layer and a toasted marshmallow layer on top makes this one of my favorite brownie recipes ever. Serve with a tall glass of cold milk.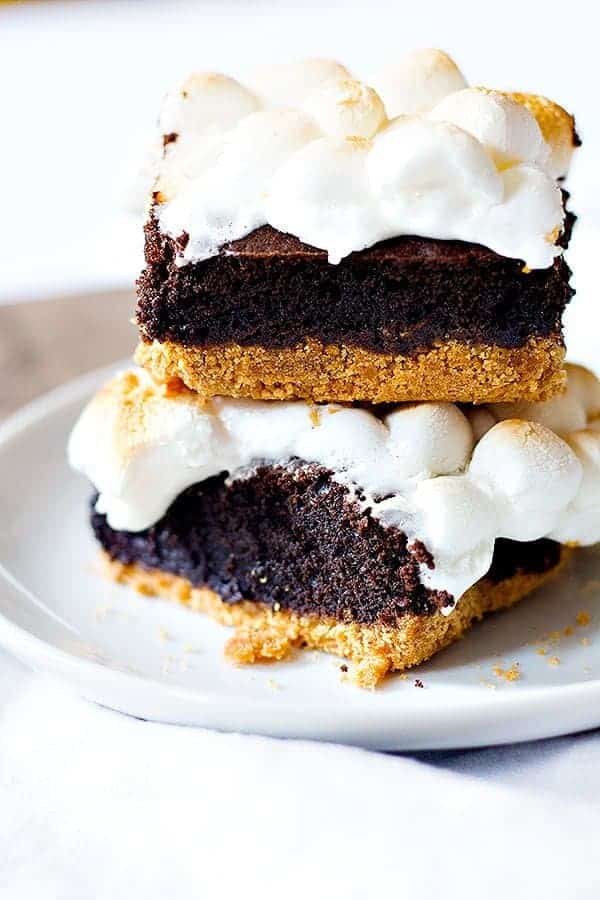 Double Chocolate Brownies
If you're a fan of classic recipes, you'll want to try these double chocolate brownies. They're fudgy, chewy, and chocolatey—everything you expect in a brownie! The crust is lightly crisp and crackly, and every bite has a little burst of chocolate chip goodness. Serve with a big scoop of vanilla ice cream and a drizzle of chocolate syrup on top.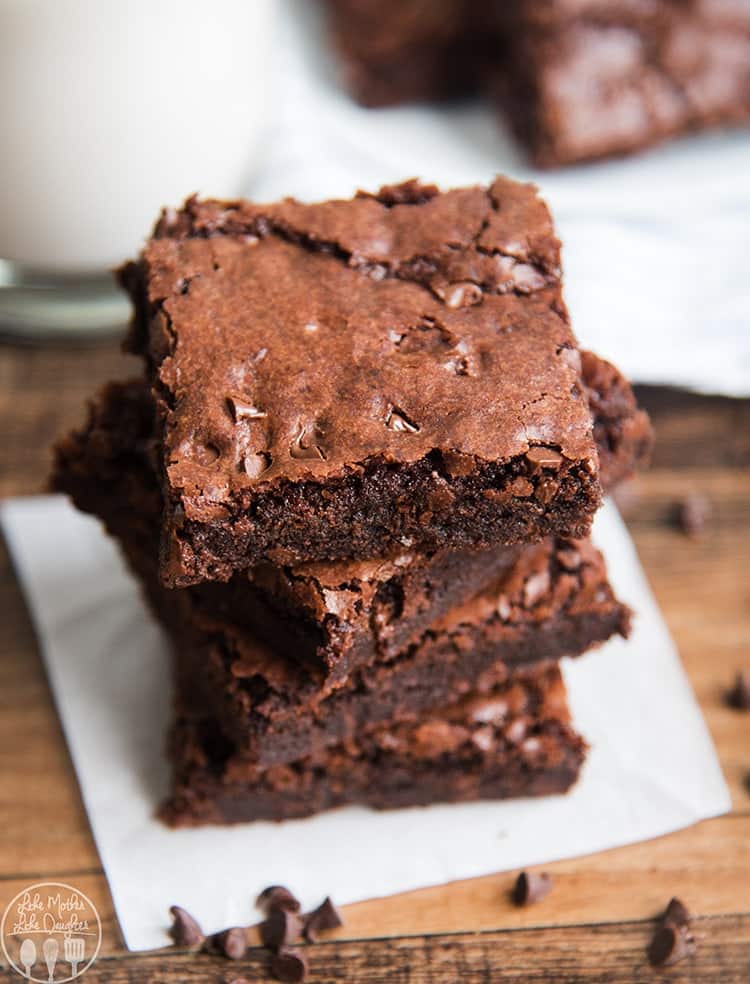 Dark Chocolate Espresso Brownies
Dark chocolate espresso brownies are made with dark chocolate, dark cocoa powder, and freshly brewed espresso for a yummy chocolate fix and coffee fix in one delicious treat. They're fudgy, moist, and super rich. Pair them with a fresh cup of espresso for a little pampering and "me time" during your day.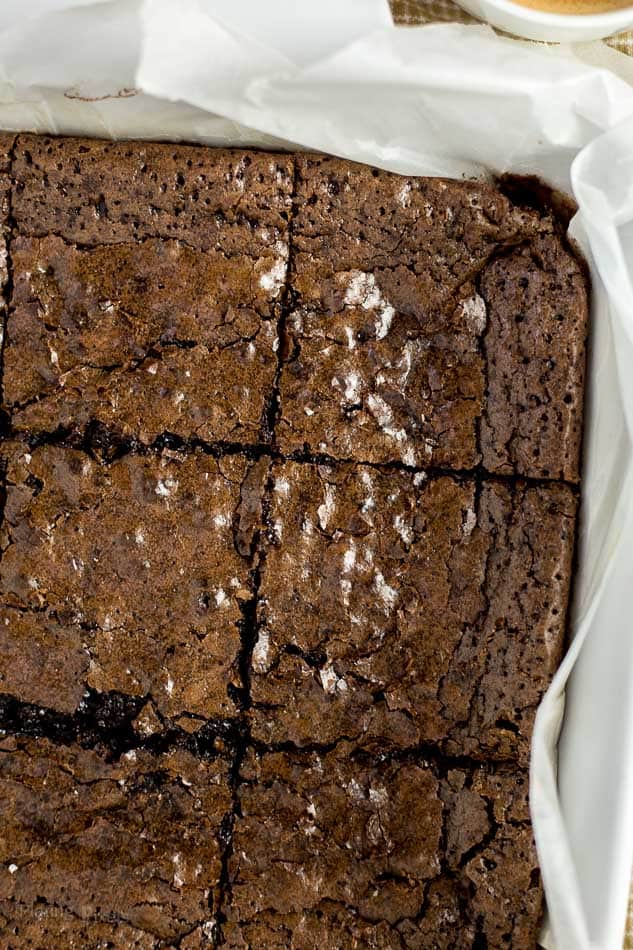 Chocolate Raspberry Brownies
Chocolate raspberry brownies make a romantic dessert if you want to bake something for your honey, or they're amazing any time you want a sweet, decadent treat. The thick layer of chocolate raspberry frosting looks lick-the-spoon good. The raspberry jam gives that special kick of flavor to the chocolate cream cheese frosting, elevating this brownie recipe to next-level status.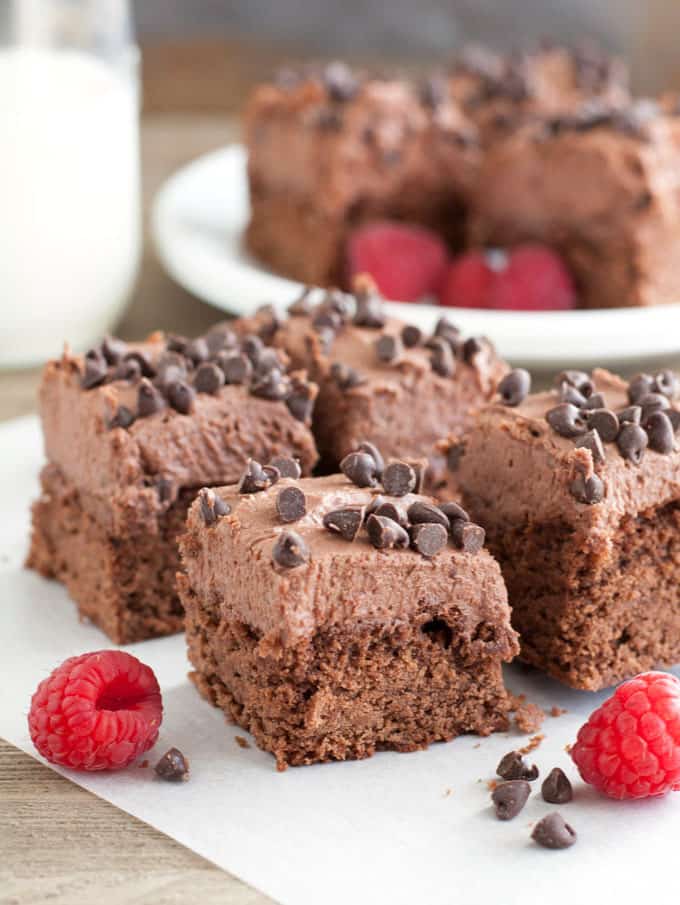 Nutella Brownies
Nutella is another of my food obsessions, so I can't wait to try these Nutella brownie bites ASAP! Seriously, if I could only have one spread for the rest of my life, I'd choose Nutella. It's great on toast, cookies, graham crackers, and in so many desserts. I can't believe I haven't tried Nutella brownies yet. Make them in mini muffin tins for perfectly sized brownie bites that'll help you (maybe) keep from overdoing it on the sweets.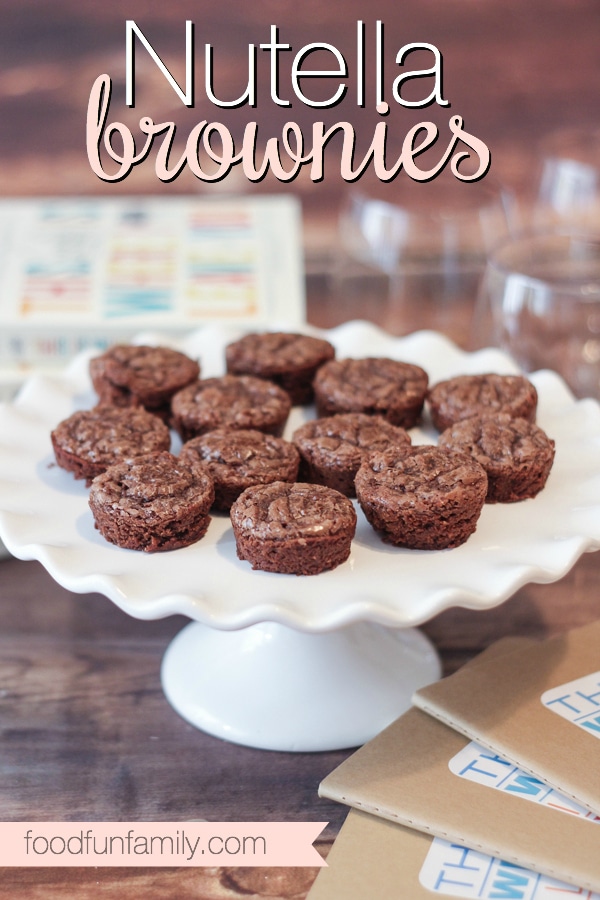 Check out our decorated brownie recipes!
Originally published on February 16, 2017 and updated on October 29, 2021.