Make these fun back to school brownies with store bought brownies or your favorite homemade brownies recipe. The kids will love finding these in their lunchboxes!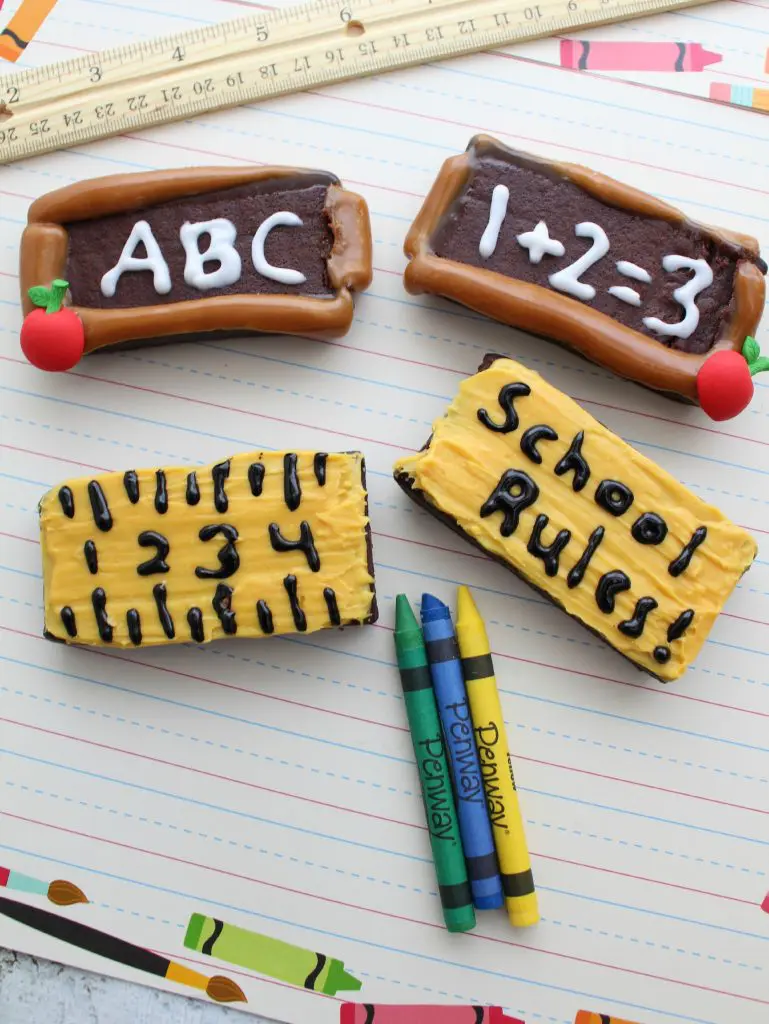 If you're looking for fun lunchbox treats for your child's first few days of school, you can't get much cuter than these back-to-school brownies from our contributor, Christine.
My son is a chocolate fiend. He loves brownies almost as much as I do. While this particular recipe calls for store-bought brownies, you can easily substitute your own recipe. They'll probably be even better that way!
Here's what you need to make these sweet back-to-school treats.
Ingredients for Back to School Brownies:
Little Debbie Brownies (Blondies could work, too!)
Werthers caramel candy rolls
Wilton white icing gel tube
Ready to spread frosting
Wilton edible sugar apple decoration
1/4 cup Wilton yellow chocolate melts
Wilton black icing gel tube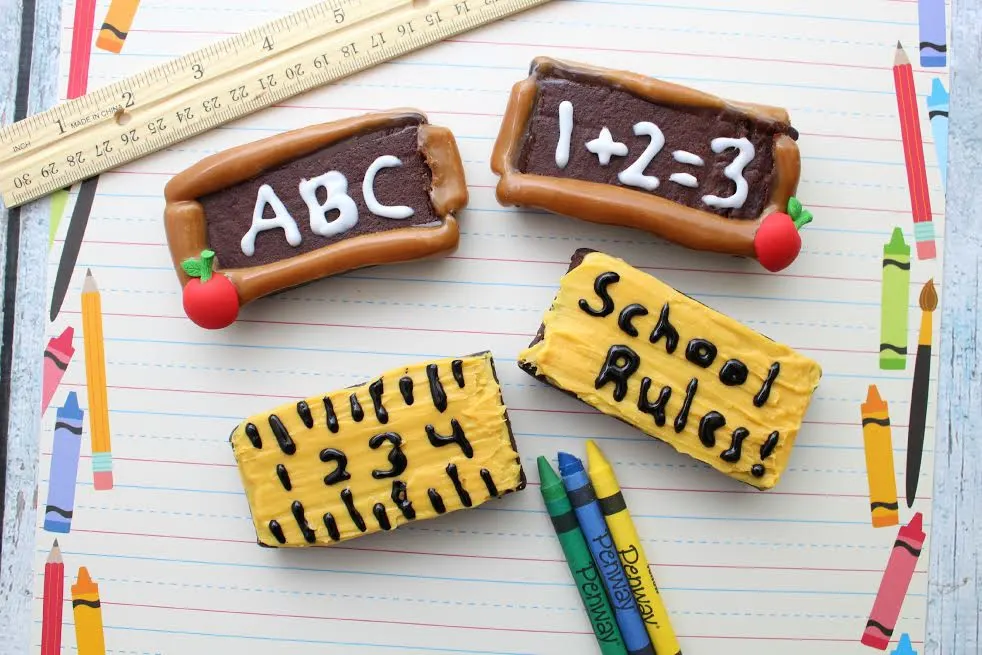 How to Make Chalkboard Back to School Brownies
1. Microwave one caramel roll candy at a time for 8 seconds. Roll the candy to stretch it until it runs the length of the brownie. You'll need 3 caramel candies per brownie. Place the stretched caramel on top of the brownie before it cools. It will adhere to the brownie once it cools.
2. Use the Wilton icing gel to write fun school-related phrases on each brownie.
3. Add a small amount of ready to spread frosting on the back of the Wilton apple decoration and attach to the caramel part of the smores chalkboard.
How to Make Ruler Back to School Brownies
1. Microwave 1/4 cup Wilton yellow chocolate melts for 35 seconds. Stir until melted.
2. Ice the brownies with the yellow icing and let set for 20 minutes.
3. Use the black icing gel to add the ruler lines and numbers.
For more back to school treats, check out our ABC Cookies!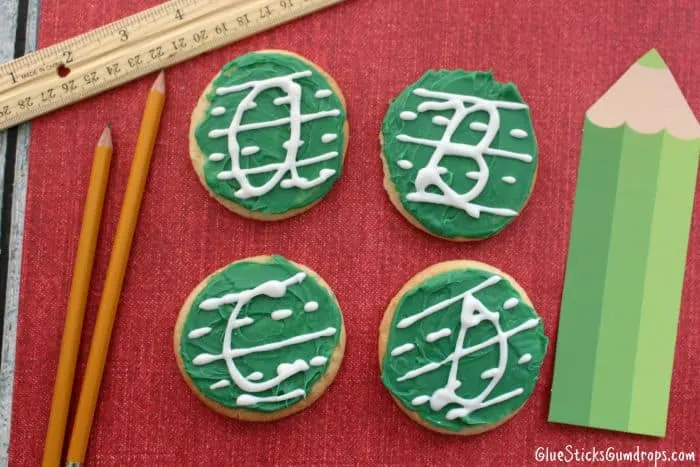 What's your child's favorite dessert? Do you send sweets in the lunchbox, or do you save those for dessert after dinner?