Do your kids love science… do you find them excited to take out their science textbooks at the end of the day to study it more? No? Well, you're not alone. To get your kids into science, you have to make it hands on… you have to make it FUN! These science kits for kids are the perfect balance of educational and entertaining!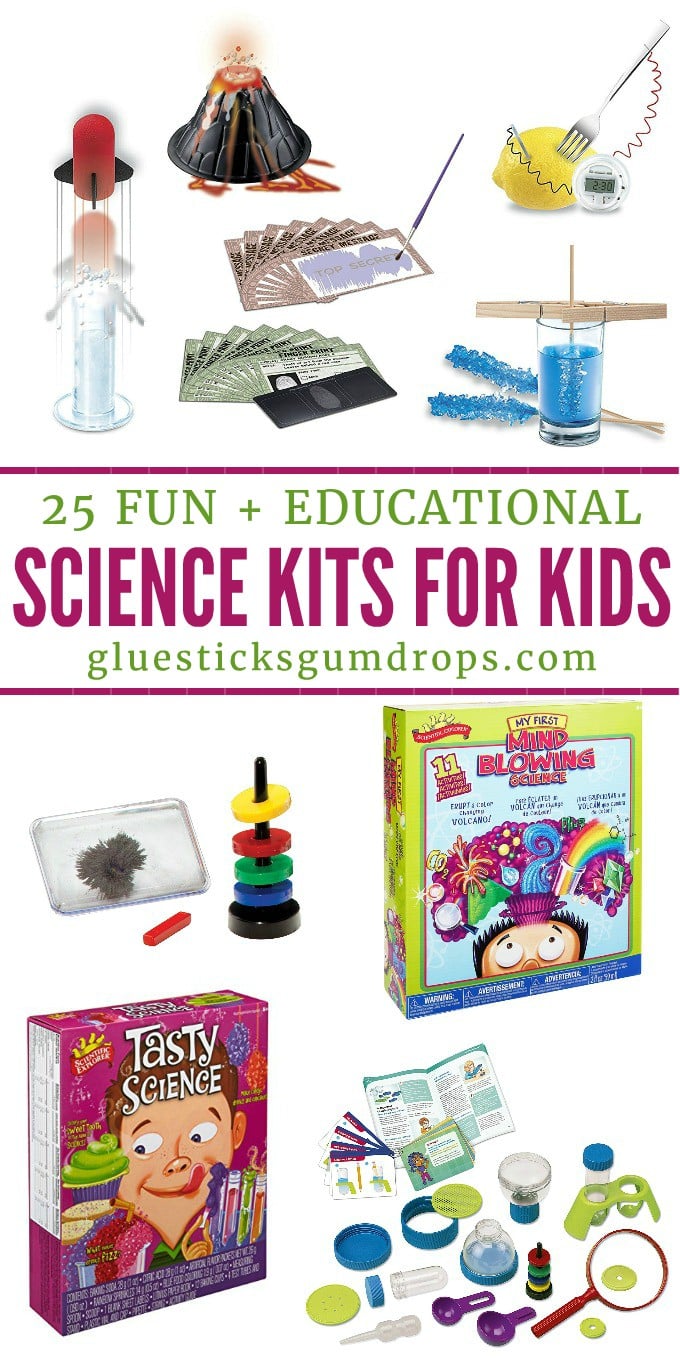 Science Kits for Kids – Educational and Fun!
I'll admit now that I'm a huge science nerd. It was my favorite subject in middle and high school and, yes, even my major in college (biology… minored in chemistry). And although I could read science textbooks and journals for hours, I know that not everyone feels the same way. Okay, most people don't feel the same way, including my little kiddo.
While he loves a good experiment, he's not always down for learning the scientific principles behind it. That's where these science kits for kids can come in handy… They're not only fun, but they're helpful in breaking down the why behind the experiment in simple terms, even for younger kids.
So if you want to show your kids just how interesting science (and in particular chemistry) can be, try a few of these. You may learn something new yourself — I know I have! 🙂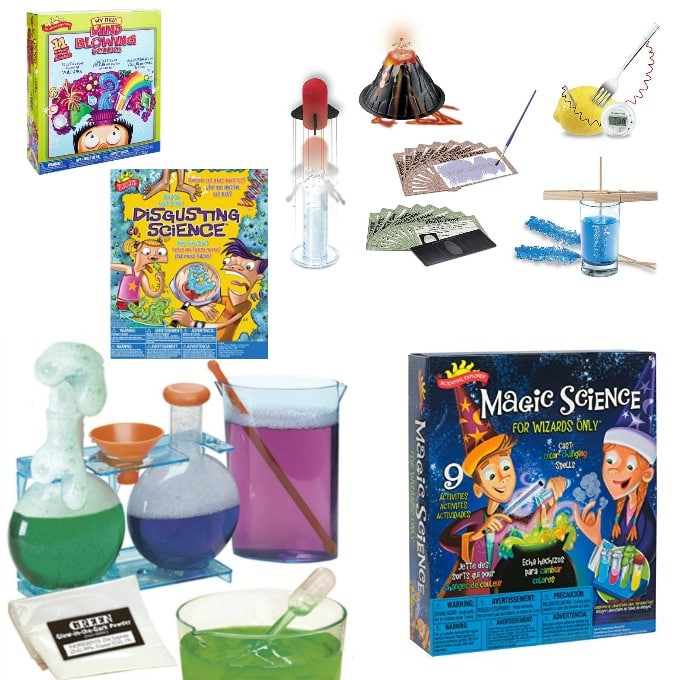 1. Scientific Explorer My First Mind Blowing Science Kit
3. Scientific Explorer Magic Science for Wizards Only Kit
4. Scientific Explorer Disgusting Science Kit
5. SmartLab Toys Extreme Secret Formula Lab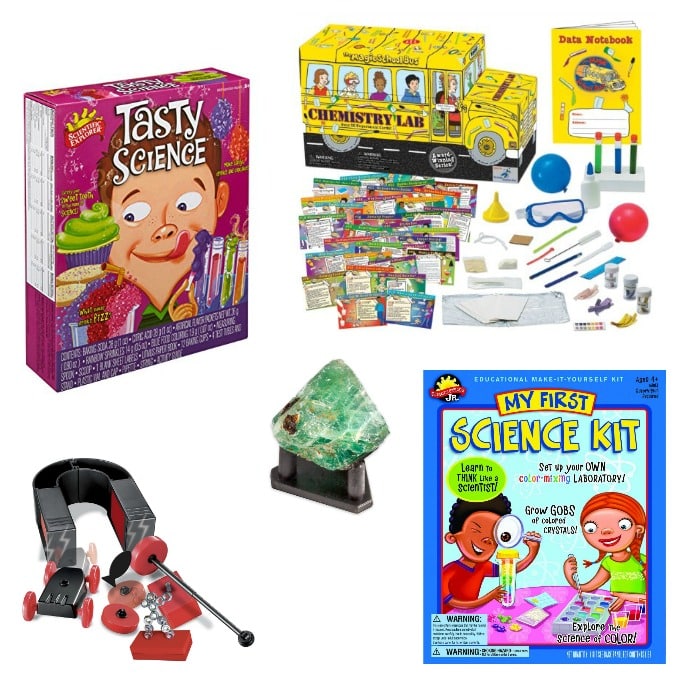 6. Scientific Explorer Tasty Science Kit
7. Scientific Explorer My First Science Kit
8. The Magic School Bus – Chemistry Lab
10. Glow-in-the-Dark Crystal Growing Kit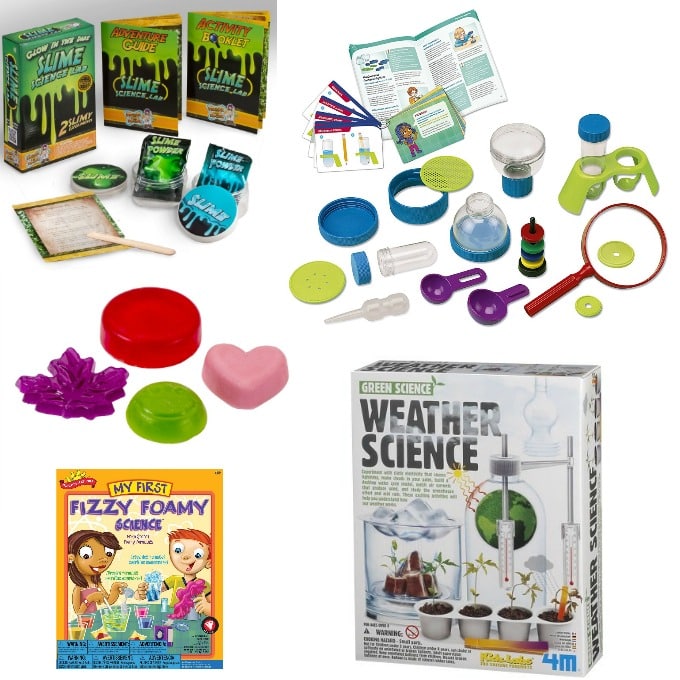 11. Scientific Explorer My First Fizzy Foamy Science Kit
12. Glow in the Dark Slime Science Kit
14. SmartLab Toys All-Natural Soaps Science Kit
15. Kids First Kids First Science Laboratory Kit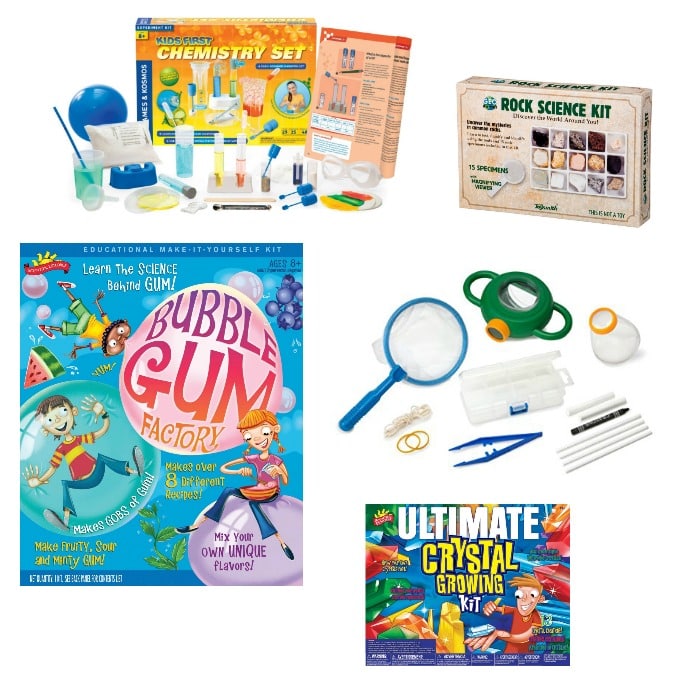 17. Thames and Kosmos Kids First Chemistry Set Science Kit
18. Scientific Explorer Bubble Gum Factory Kit
19. Scientific Explorer Backyard Kit
20. Scientific Explorer Ultimate Crystal Growing Kit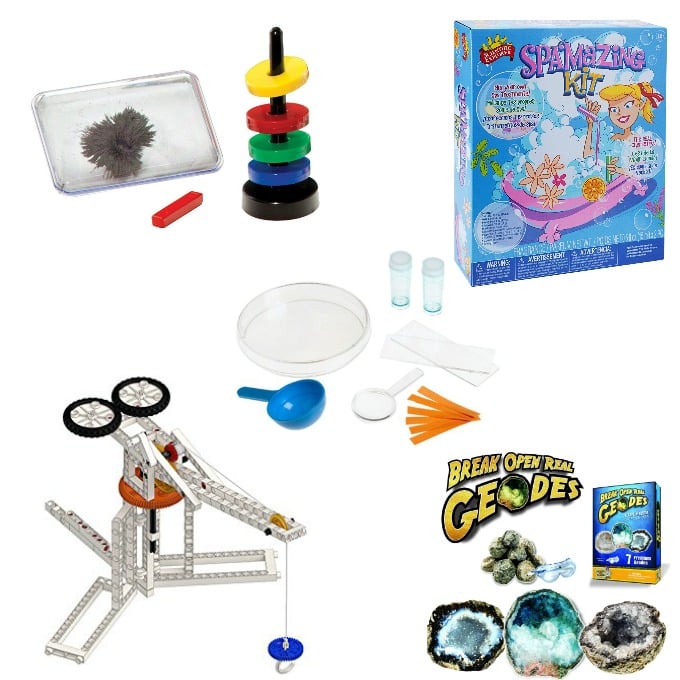 21. Scientific Explorer Spa'mazing Kit
22. Scientific Explorer My First Chemistry Kit
23. Geode Explorer Science Kit
24. Kids First Physics Lab Kit
25. Thames & Kosmos Magnetic Science
For more fizzy, bubbly and slimy science fun, check out the lists of science experiments below. Just click the image to go to the posts!