Easter is the perfect time to introduce your kids to some fun science experiments that will make it their favorite holiday ever. With real and plastic eggs, Peeps, jelly beans and more, you can teach them about chemistry, botany, engineering and much more. What are you waiting for? Try one of these fun Easter science activities with your kiddos today!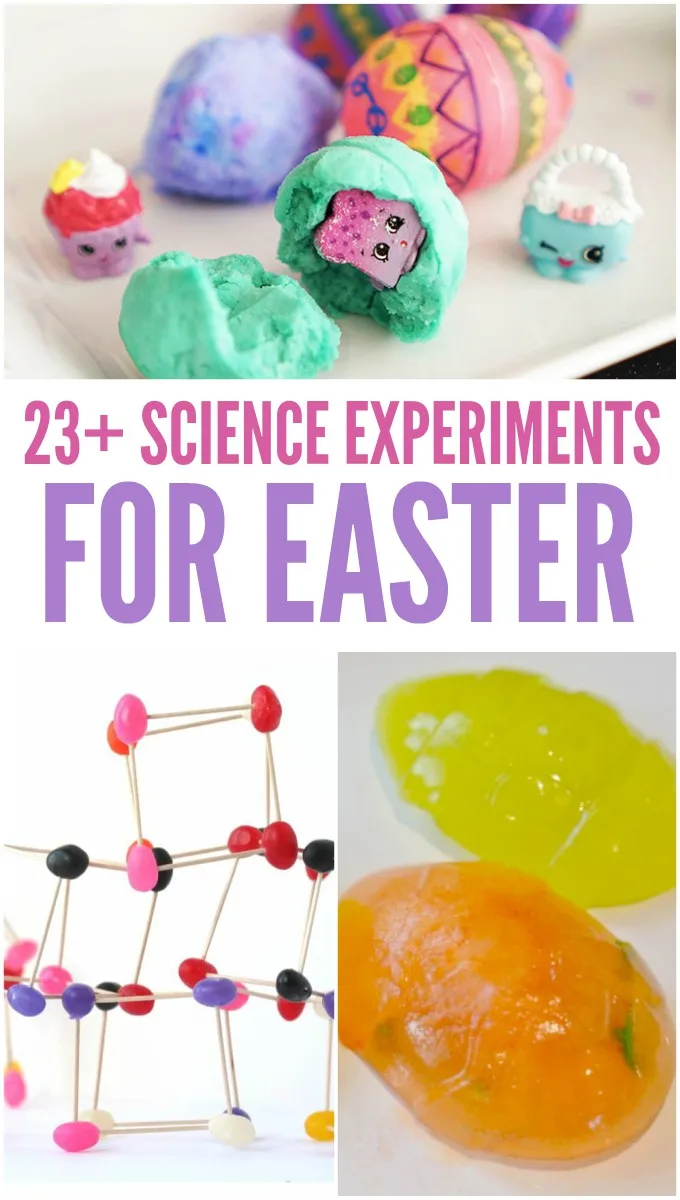 Easter Science Activities Kids Will Love
I've said it several times before, but I'll say it again – Easter is probably my favorite holiday. As a child, it truly seemed even more magical and wonderful than Christmas, if you can believe that. I think part of the fun is that you get to run around outside for hours looking for eggs filled with treats and prizes. I loved going to church, participating in the egg hunt and spending the rest of the day with my family.
Unfortunately, I don't remember many fun learning activities for Easter from my childhood. We did crossword puzzles and coloring pages, sure, but as a girl who loves science (biology majors, holla!), I would have loved something truly fun and explorative, like these Easter science activities. From fizzing eggs to dissolving peeps and lots of fun activities in between, you'll find an engaging activity that will capture your child's attention, guaranteed!
So let's get to the experiments and projects, shall we?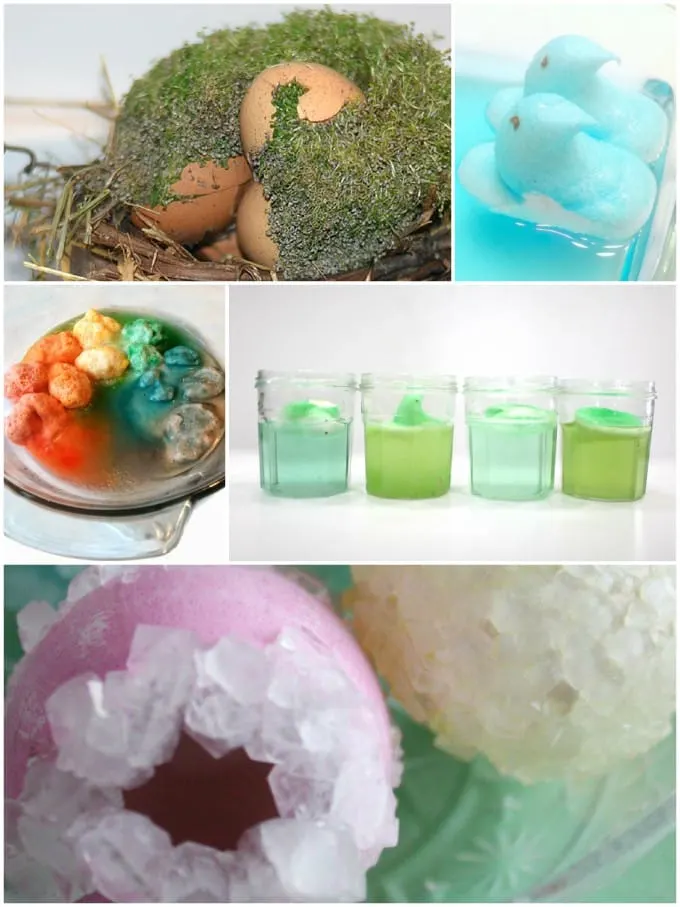 Exploding Spring Eggs | Wilder Child
Crystal Easter Egg Science | Little Bins for Little Hands
Can You Get a Peep to Sink? | Schooling a Monkey
Fizzing Rainbow Easter Eggs | Preschool Powol Packets
Dissolving Peeps Science Experiment | Lemon Lime Adventures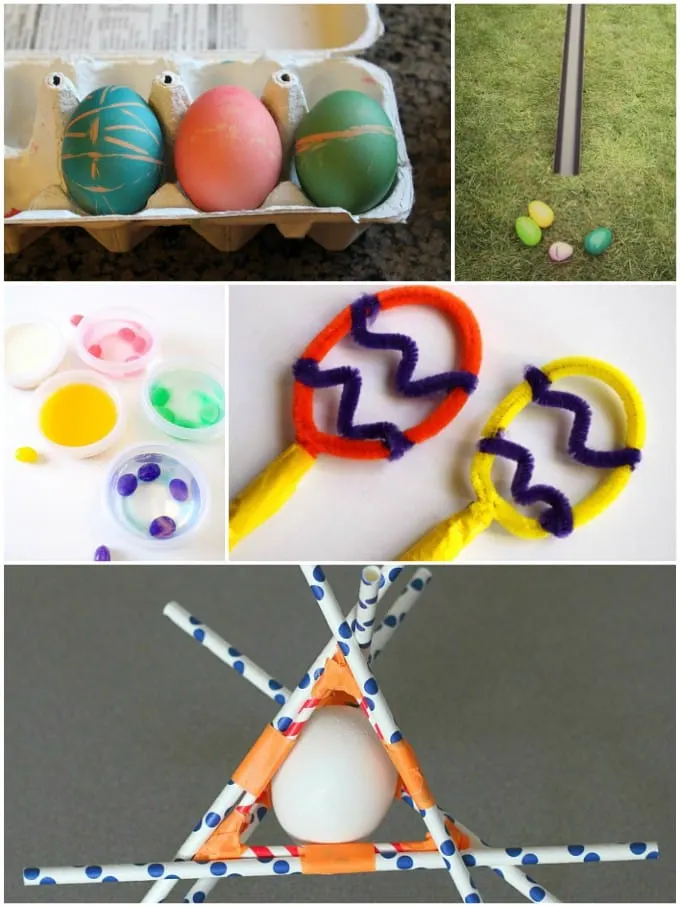 Jelly Bean Science Experiment | Fantastic Fun & Learning
Egg Drop STEM Project | Buggy and Buddy
Can You Dye Brown Eggs? | Edventures with Kids
Easter Egg Bubble Wands | Go Science Kids
Plastic Egg Guttering Fun | Adventures and Play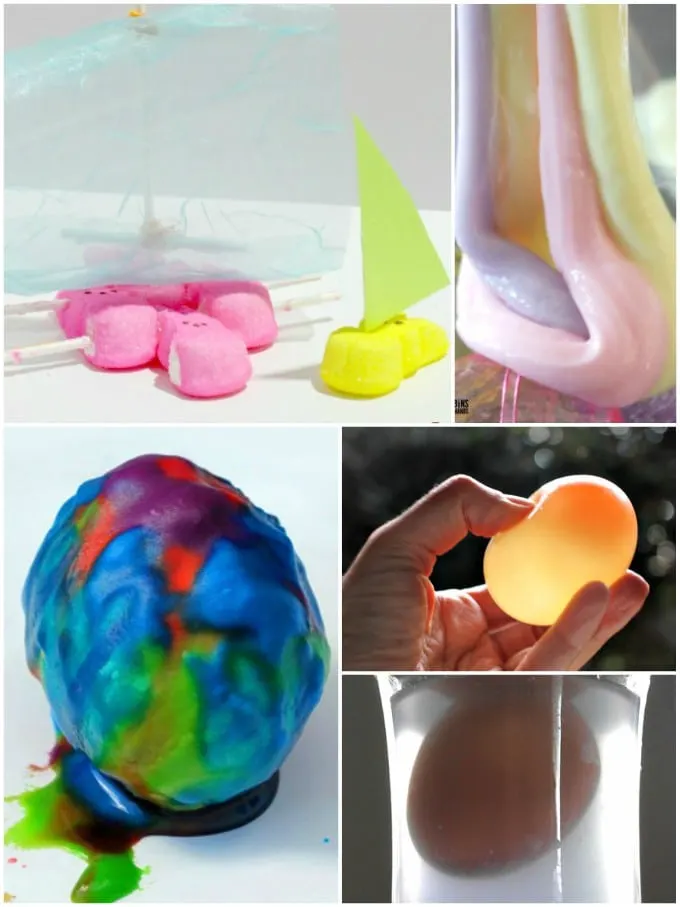 Peeps Boat Engineering | Schooling a Monkey
Floating Egg Science Experiment | Preschool Powol Packets
Easter Slime | Little Bins for Little Hands
Dissolving Eggshell Experiment | Go Science Kids
Volcano Easter Egg Dyeing | Housing a Forest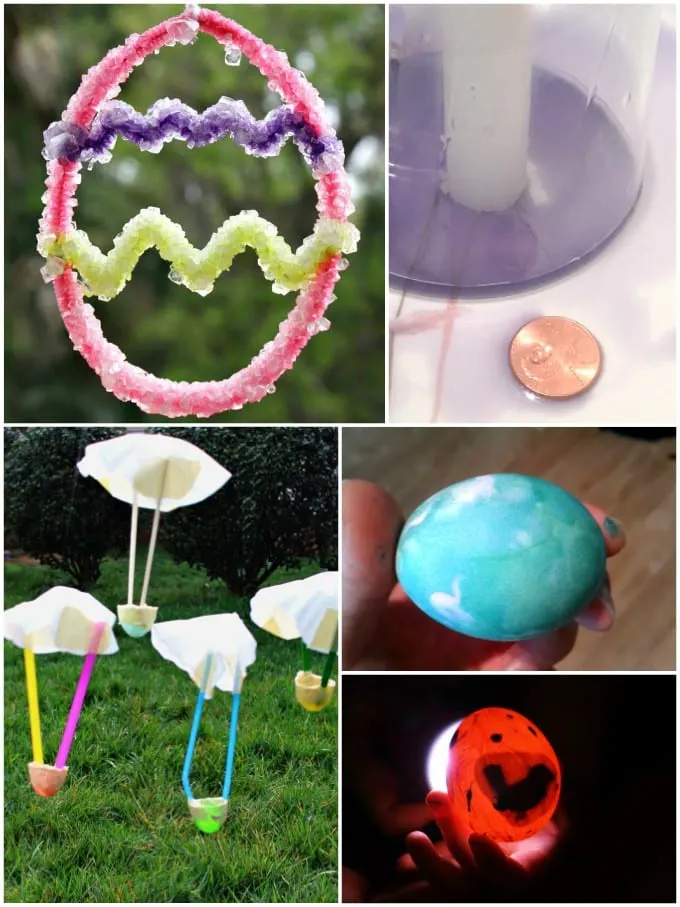 Natural Egg Dye Acid/Base Chemistry | Science Kiddo
Rising Water Experiment | There's Just One Mommy
Crystal Egg Easter Craft | Fantastic Fun and Learning
Science Experiments with Egg Parachutes | JDaniel4's Mom
Imitation Egg Candling | Mother Natured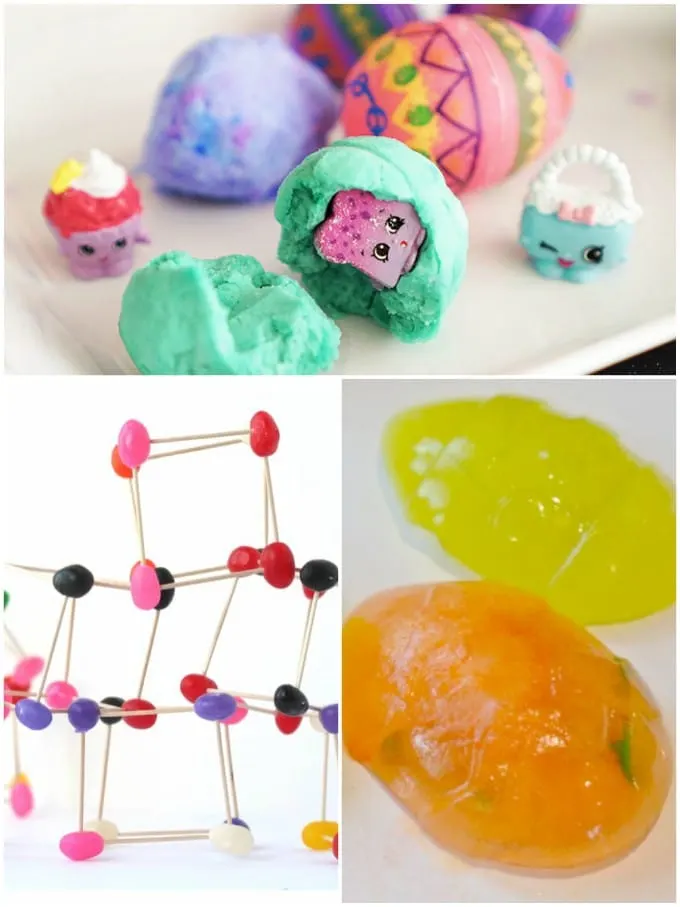 Engineering with Jelly Beans | Lemon Lime Adventures
Shopkins Surprise Egg Science Activity | Left Brain Craft Brain
Fizzy Frozen Easter Eggs | Science Sparks