Need an easy appetizer that you know will be a crowd-pleaser? Try one of these easy homemade meatballs recipes! You'll find lots of different flavor combinations, so you'll never be out of ideas for a potluck or party.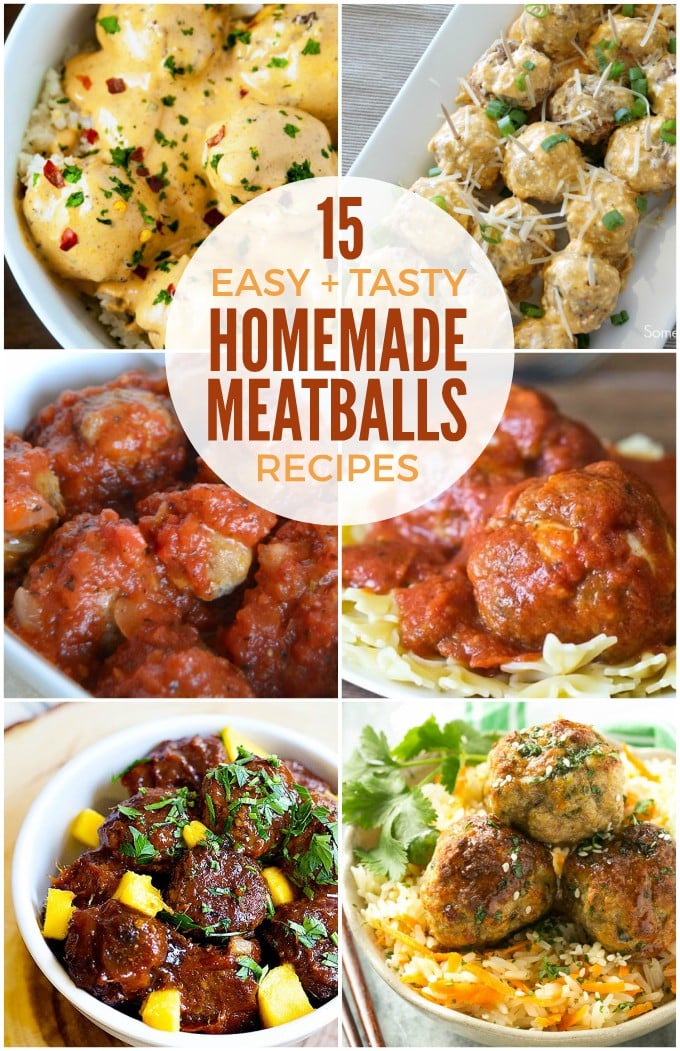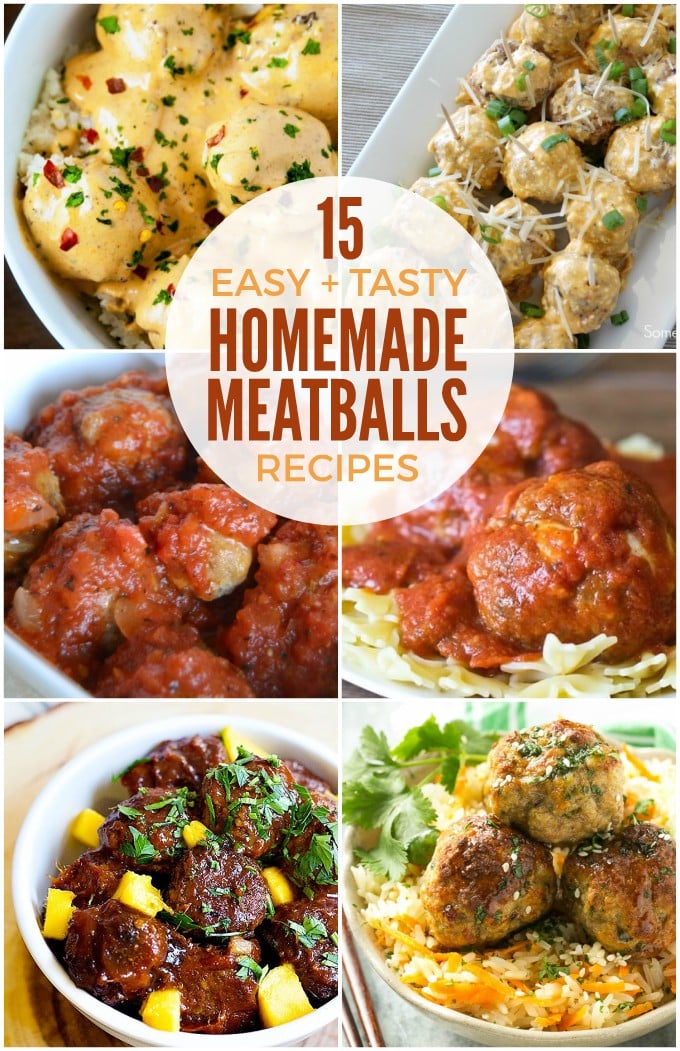 At last week's Funtastic Friday party, I saw a few yummy easy homemade meatballs recipes linked up and new I just had to put together a roundup from your recipes and a handful of my favorite bloggers. After all, the Super Bowl is just days away, so you definitely need some crowd-pleasing appetizers that are easy to make. Meatballs are where it's at, y'all.
Let's get to the recipes!
Easy Homemade Meatballs
Sneak some spinach in on your kids or hubs with these scrumptious looking Baked Turkey Meatballs with Spinach. Healthy and tasty!
Our Turkey and Sausage Meatballs are a staple when the hubs is low carbing, but even if you're not watching your carbs, they're absolutely delicious.
These Coconut Curry Chicken Meatballs look absolutely delicious. They're gluten-free and paleo friendly, so they'll work for lots of diets.
These Kid Approved Meatballs will go fast! Perfect for freezing for a quick meal later, too.
Everyone's crazy for sriracha! Make these Honey and Sriracha Meatballs for your next party, and your guests will love you forever.
Speaking of kids, they'll love the sweet flavors in these Chicken Meatballs with Cumin and Orange.
Greek Meatballs are divine when paired with lemon dill rice. Who doesn't love a good one pot meal?
Swedish Meatballs in a creamy, savory sauce pair perfectly with egg noodles.
Look at how the sauce glistens on these Crock Pot Bourbon Bacon Meatballs. I bet they're amazing!
These Baked Asian Turkey Meatballs are tender and delicious and tossed in a honey garlic sauce. Yum.
Tandoori Meatballs are packed with flavor. They'll remind you of your favorite Indian takeout!
Slow Cooker Mango BBQ Meatballs are perfect for a summertime meal. No one wants to get the kitchen hot during those months, and we're always in the mood for mango!
Pepperoni Pizza Meatballs are stuffed with cheese and are amazing served over pasta or on a sub.
How about some Easy Restaurant Style Italian Chicken Meatballs. Mayo is the trick to keeping them moist!
Buffalo Chicken Meatballs will be a big hit on game day. Make them to eat as you cheer on your favorite team!
And finally, if you're looking for a non-meat option, these Tangy Vegan Meatballs are incredible.
Yes, that's actually more than 15 recipes, but you can never have too many meatballs, right?