This is a sponsored post written by me on behalf of Tyson Foods, Inc. All opinions are 100% mine.
You've decided you're going to have a holiday party. You've invited guests. You've envisioned your family and friends laughing and reminiscing together.
But a few days before your get-together you start stressing. Will the decorations look nice enough? Will the guests like the food? Will everyone have a good time?
But really, holiday entertaining shouldn't be as stressful as we make it. It's a time of togetherness and celebration, so let's take the stress out of holiday entertaining with these 10 simple tips.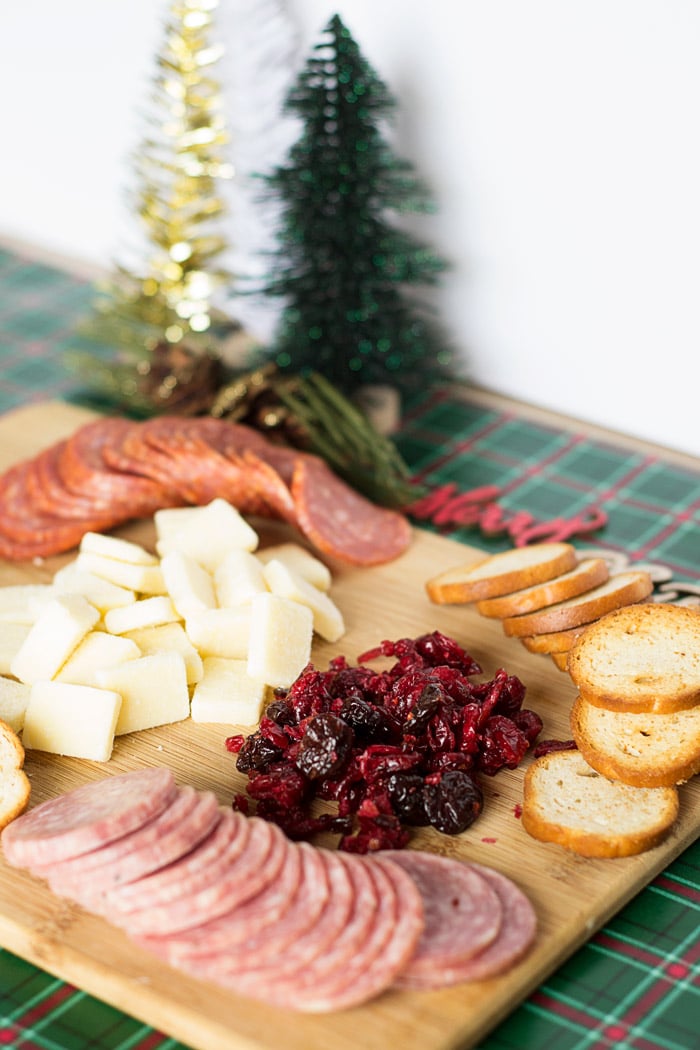 10 Tips for Easier Holiday Entertaining
1. Decorate Simply
When it comes to Christmas decor, simple is often best. You can create a cohesive look by sticking to two or three colors. This makes shopping easier if you need extra decorations.
Also, remember to use what you have. Instead of intricate centerpieces consider putting out bowls full of shiny, colorful ornaments. Cover photos with wrapping paper and put a bow on them. Decorate evergreen wreaths and bows with simple ribbons.
Little festive touches here and there create a warm, inviting atmosphere for your guests.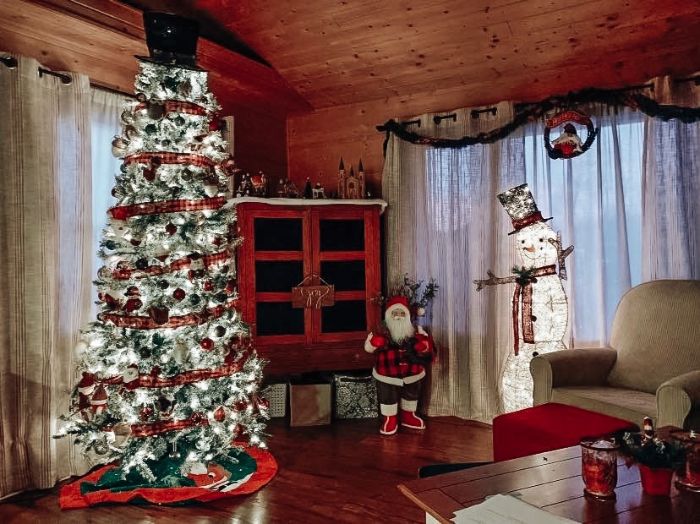 2. Forget Multi-Course Meals
One of the biggest holiday entertaining stressors is the food, but it doesn't have to be that way! Instead of serving a multi-course meal, stick to an appetizers and desserts party.
This will not only save you time in food preparation, but it will save you money as well.
Guests will likely appreciate a shorter gathering when their calendars are already full. Not only that, but as the hostess, you'll have more time to spend with your guests if you're not fussing over the food.
Our recommendation is picking up a couple of the Hillshire® Snacking Social Platters found in the deli at your local Stop & Shop. You can choose from 2 trays: the Genoa Salame & Prosciutto or Genoa Salame & Calabrese Salame. We love them both! Each tray comes with five yummy chef curated ingredients.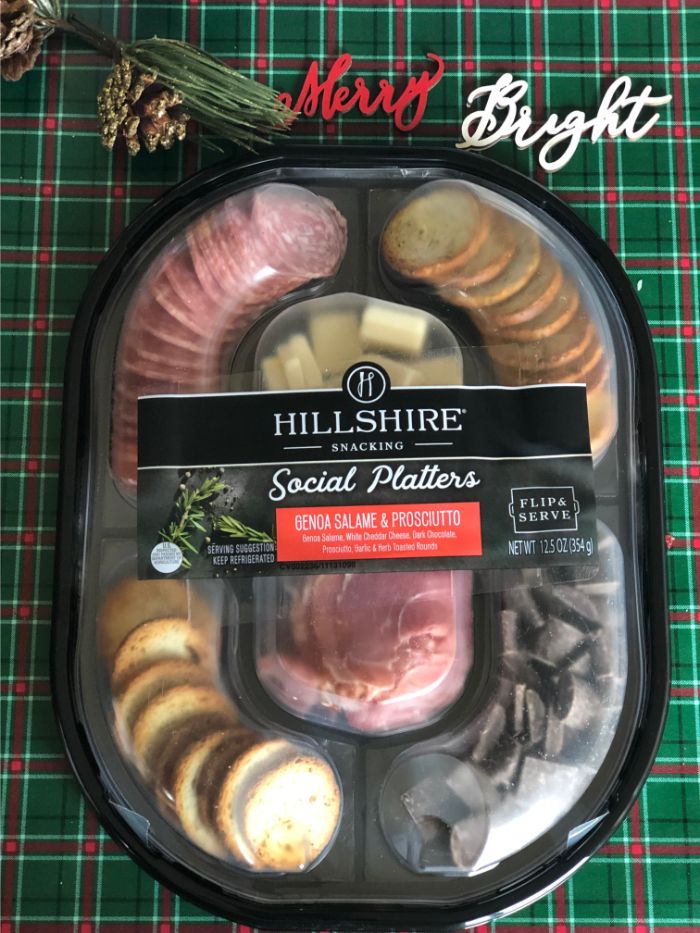 3. Decorate Tables and Counters with Wrapping Paper
One of my favorite tips for holiday entertaining is to pull wrapping paper over the countertops and tables. This creates a festive backdrop for the food, and it's inexpensive to coordinate with the colors and decorations you already have.
Plus, it makes cleanup so much easier at the end of the evening. Just roll up the paper and toss it in the trash. Boom! Clean counters in a pinch.
4. Use Natural Scents to Make Your Home Smell Amazing
About an hour before your guests arrive, add a couple of cinnamon sticks to a pot of boiling water. Let it simmer for about 30 minutes and then remove it from the heat. Your whole house will smell incredible just in time for your guests.
5. Chill Drinks Outside
Fridge space is a valuable commodity when you're entertaining guests for the holidays. If you live in a cooler climate, chill some of the drinks outside to save space in the refrigerator.
You can either put the drinks outside in a cooler, or if it's cold enough just pop them right in the snow. My parents used to do this, and us kids always thought it was great fun to go outside and fetch drinks for everyone.
6. Put Food and Drinks in Several Areas
Guests tend to congregate around the food at holiday parties, and this can create an uncomfortable traffic jam for everyone. Solve this problem by setting out food and drinks in several different areas. This is so easy to do with the Hillshire Snacking Social Platter!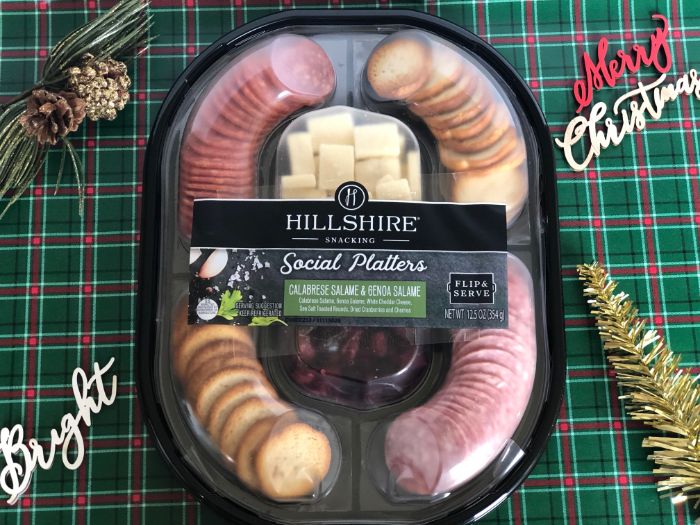 7. Make Self-Serve Drink Stations
Whether you're serving mocktails, cocktails, punch, etc., make the drinks self-serve. Set them up in pitchers or punch bowls in several locations to keep everyone from piling up for a drink. Don't forget to set out some pitchers of water, too.
8. Don't Stress About Making Everything Yourself
Why do we put so much pressure on ourselves to make everything from scratch during the holidays? If you enjoy it, that's great. But if you're short on time, you can find really delicious appetizers like the Hillshire Snacking Social Platter to make your holiday plans so much easier.
It's made with premium and quality ingredients, so you know your guests are going to absolutely love the food. You can find it in the deli section at your local Stop & Shop, so don't forget to pick up a couple of extras to take to any other parties you'll be attending.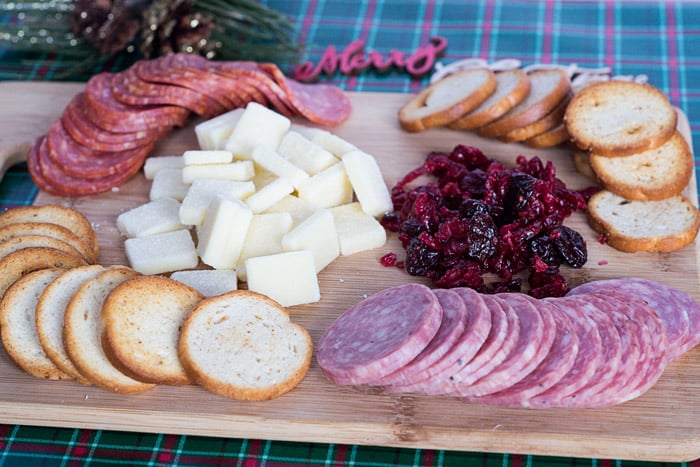 9. Ask for Help
You may pride yourself on being a fabulous hostess, but that doesn't mean you have to do everything yourself. If you're feeling overwhelmed, reach out to some friends or family and ask them to bring a dish.
You could even have a couple of friends come over a few hours before the party so you can cook some dishes together. That could be a fun tradition!
10. Remember the Reason for Getting Together
Holiday gatherings shouldn't be stressful. It's a time for family and close friends to come together. They don't care if the pie is perfect or if everything is made from scratch. They don't care if your home doesn't look like a magazine spread. They're there to spend time together playing games, eating good food, and making memories.
The Hillshire Snacking Social Platter makes it so easy to focus on making memories instead of fussing with food. It has an elegant flip and serve tray design. You simply pop off the black lid, peel back the plastic film, pop the black lid back on, flip it over and serve. It's the fastest way to get food out in front of your hungry guests with minimal fuss!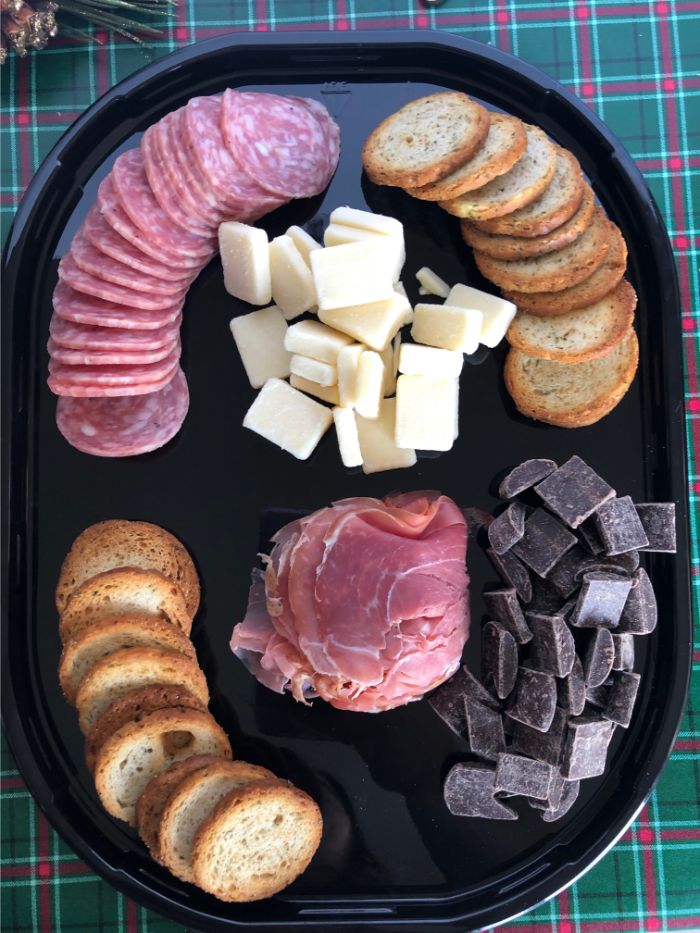 What's your favorite tip for avoiding stress when entertaining for the holidays? Let us know in the comments!
Find at Stop & Shop