Don't you love it when the counters are cleared of clutter and you have a tidy workspace? The problem is that we often have so much stuff that our counters are overflowing. It's enough to make you feel stressed out when you enter your kitchen. Thankfully, there are so many easy kitchen storage ideas to clear up counter space.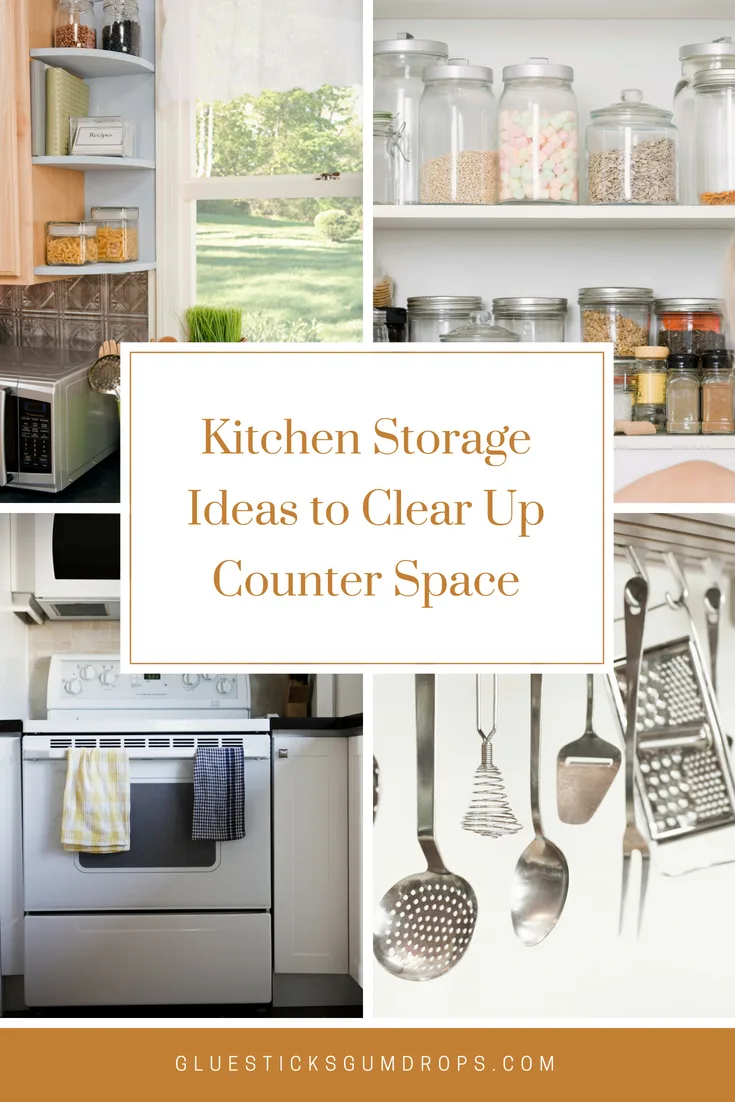 Practical Kitchen Storage Ideas
Don't miss our tips on kitchen counter clutter and kitchen cabinet organization!
Declutter
First things first. You want to clear everything off your counter and out of your kitchen cabinets and drawers. Toss anything you don't need as you go. Depending on how cluttered your counters are, you may find food that is expired or storage containers you no longer want. Regardless, you want to declutter. It helps to have four containers as you declutter. One for toss, one for keep, one for donate, and one for other rooms.
Get Organized
Now that your cabinets and drawers are decluttered, you can easily organize the items you have remaining. You will also have room for anything you had been keeping on the counter. Instead of your family having five bags of chips on the counter, you can place them in a cabinet.
Go Vertical with Kitchen Storage Ideas
People often overlook the importance of vertical storage. When you add additional shelves, you can clear your countertops of everything from small appliances to boxes of cereal. If you find that you don't have enough cabinets, shelving can make a world of difference. You can also hang a pot rack to clear up space in your cabinets. The more storage space you create the better.
Take Advantage of Unused Space
When it comes to kitchen storage ideas, there are so many spaces that people never use. For example, the back of your cabinet doors can be used for spice racks, pot lid holders, and more. You can also use the area above your cabinets to store items you don't use very often. They even make kits that allow you to turn that area above your cabinet doors under your kitchen sink into a flip-down drawer for your sponges.
Have a Place for Everything
One of the reasons our counters pile up is that our family doesn't know where things go. The reason they don't know where things go is that you haven't designated a place for them. When you have a place for everything, and show your family multiple times, eventually things will be put away rather than tossed on a counter.
Create a Pantry
Last, but not least, if you don't have a pantry in your kitchen, create one. You can purchase pantries everywhere from Amazon to Walmart to Big Lots. You can also search thrift stores for a pantry. A pantry is great because it clears all the food from your cabinets and gives you more space.
You don't have to live with messy counters. There are so many affordable kitchen storage ideas you can use to clear up counter space. This will make your kitchen much more enjoyable to spend time in. It will also give you so much more room for your workspace when you're preparing meals for your family.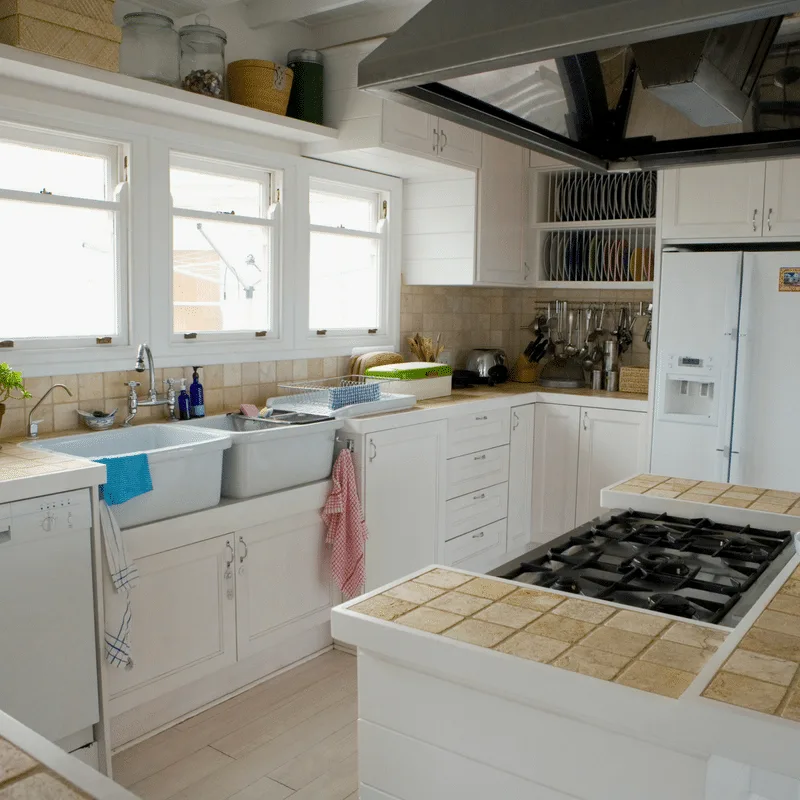 More Kitchen Cleaning and Organizing Tips: