Are your kitchen cabinets a hot mess? I can't be the only one with plastic containers toppling on her head when she tries to reach the top shelf, right? Well, if you're anything like me, you're going to LOVE these kitchen cabinet organization ideas. And don't forget to check out ways to get rid of kitchen counter clutter while you're here.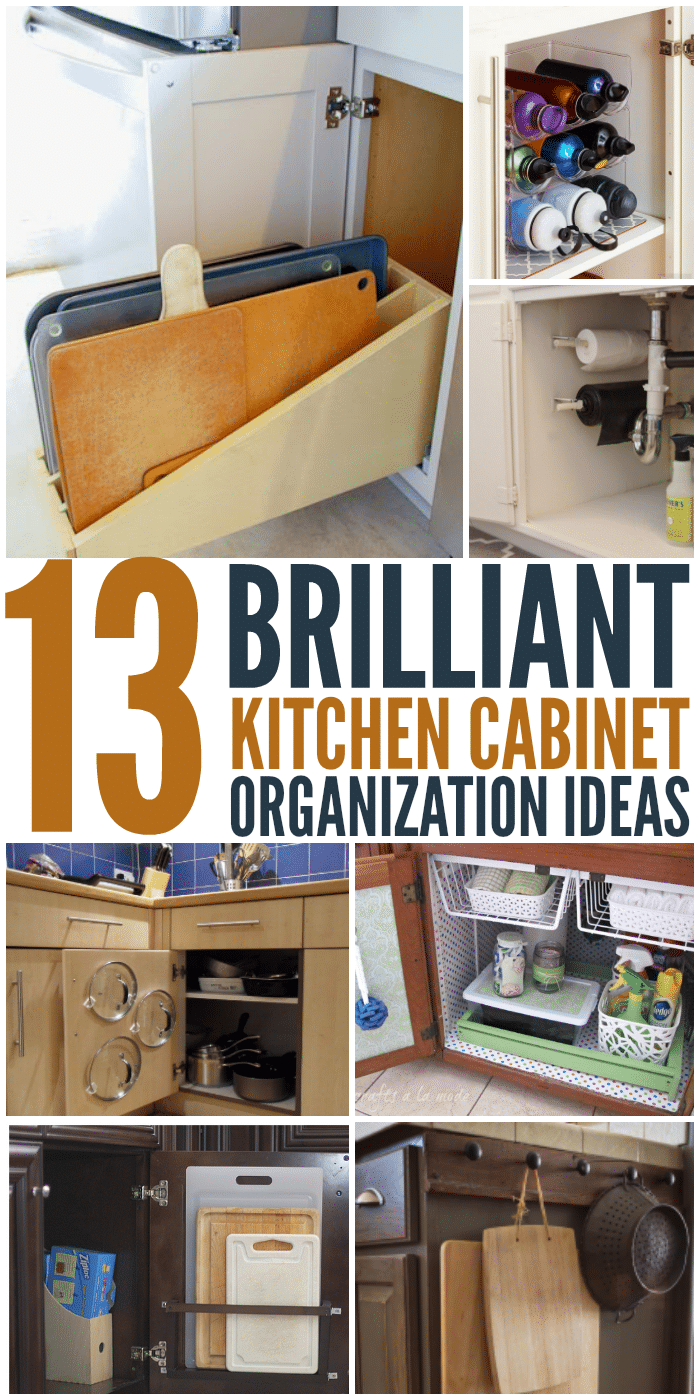 Related: 6 Practical Kitchen Storage Ideas to Clear Up Counter Space
Easy to Implement Kitchen Cabinet Organization Ideas
Use command hooks to hang your measuring spoons and cups so they're always handy.
via Two Twenty One
Mount a wall file or magazine holder to your cabinet door to hold plastic lids.
via BHG
Speaking of magazine holders, you definitely need one to store your foil, plastic wrap and wax paper!
via Good Housekeeping
They're great for your potatoes and onions, too. I never would have thought of that!
via Mimi's Crafty World
Use a wine rack to hold your family's reusable water bottles. That's so much more organized than the system we have! You can get similar stackable bottle racks HERE.
via BHG
This pull out tray and cutting board organizer is pure genius. If you're on a budget, you can achieve the same thing with a file sorter.
via WhisperWood Cottage
Space under the sink cabinet is limited, so make the most of it with inexpensive storage containers and baskets.
via Time With Thea
Use a pot lid rack to take advantage of the vertical space in your cabinet and to keep the lids out of the way. Smart! Get a similar one here.
via Simple Bites
Here's an even cheaper option for a lid holder… more command hooks!
via Instructables
Install cabinet pulls on the cabinet exterior for hanging cutting boards, colanders, etc., rather than taking up valuable cabinet space.
via Far Above Rubies
Install curtain rod holders and wooden dowels to hang your trash bags on the inside cabinet wall. Clever!
via Simply Organized
This clever DIYer used wood scraps to create a custom cutting board holder. Simple, but effective.
via Tikkido
Under the cabinet wire baskets can help you take advantage of the space at the top of your cabinets to fit more in there without looking cluttered.
via Crafts a la mode
Have a bag full of plastic bags in your kitchen? Here's a kitchen hack for storing plastic bags that you need to try today!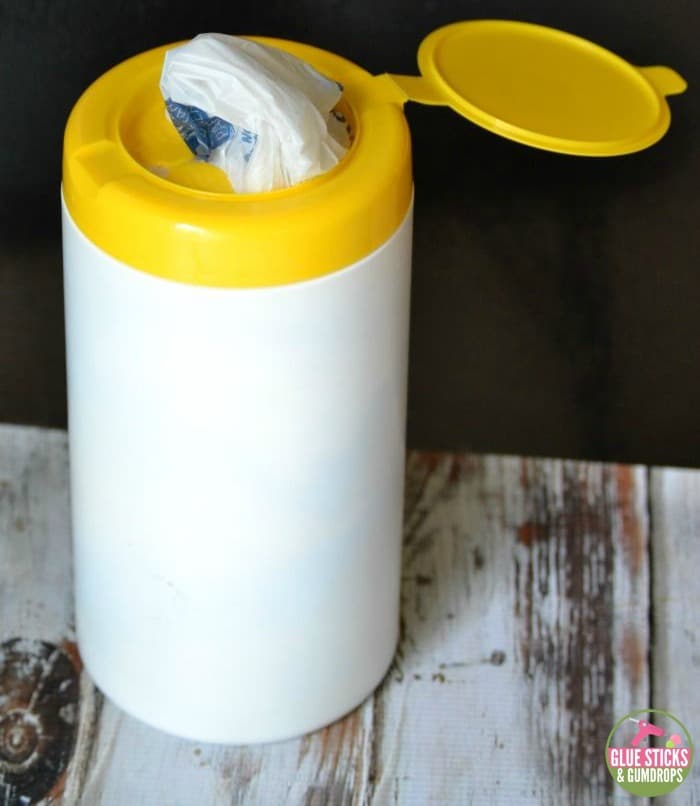 Get more organization ideas here: