How to Store Plastic Bags
Do you have a plastic bag full of plastic bags in your kitchen? Guilty! While this is the easiest way to save those plastic bags, it's not exactly the tidiest. This plastic bag storage idea is an easy way to get those bags organized and out of sight.
As much as you've grown accustomed to the bag full of bags, it's rather unsightly. This super simple kitchen hack will help you keep your plastic grocery bags neat and organized.

Easy Plastic Bags Storage Idea
In the kitchen, every inch of space counts. I hate to have my counters cluttered or things taking up space in my cabinets or pantry because of poor organization. And while I'm still working on other aspects of my kitchen, I've found a super handy way to put away my plastic bags.
First, we keep grocery bags. I know, I know… we should use reusable bags. And we do when we remember, but when I'm running out the door with my three-year-old in tow, it's easy to forget. So we end up with quite the collection of plastic grocery bags.
Like I've seen so many other people do, we kept a bag of bags. Tell me you know what I'm talking about. It's so untidy!
Another thing that I had too many of? Lysol wipes containers. I had been saving them after the wipes are gone, but I didn't know what to do with them until the light bulb in my head went off. Store the bags in the Lysol wipes container!
These are roomier than you might think. I can get about 20 bags in one, and they're super easy to pull out when you need one. We reuse them in the small trash cans in our bathroom.
Do you have a super easy space-saving hack for the kitchen? Share it in the comments!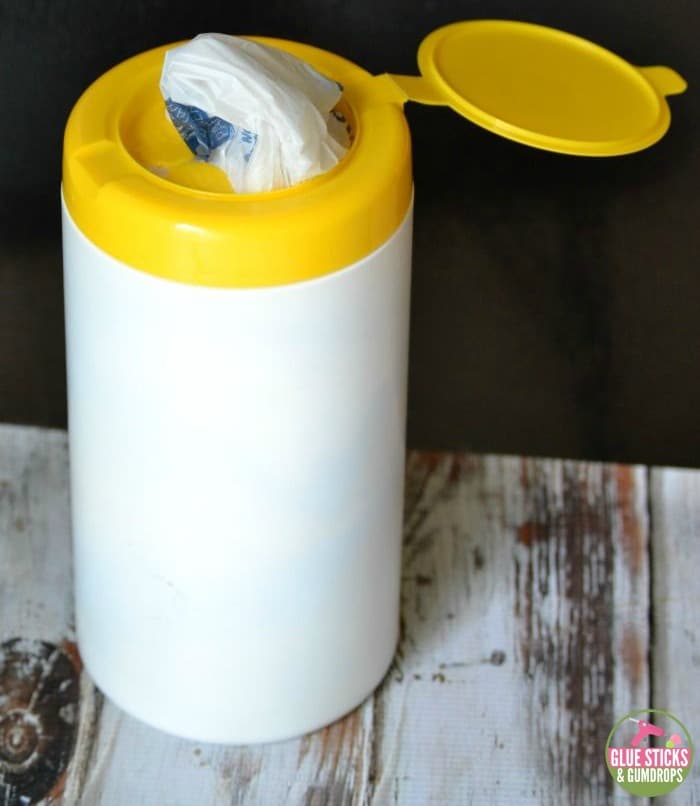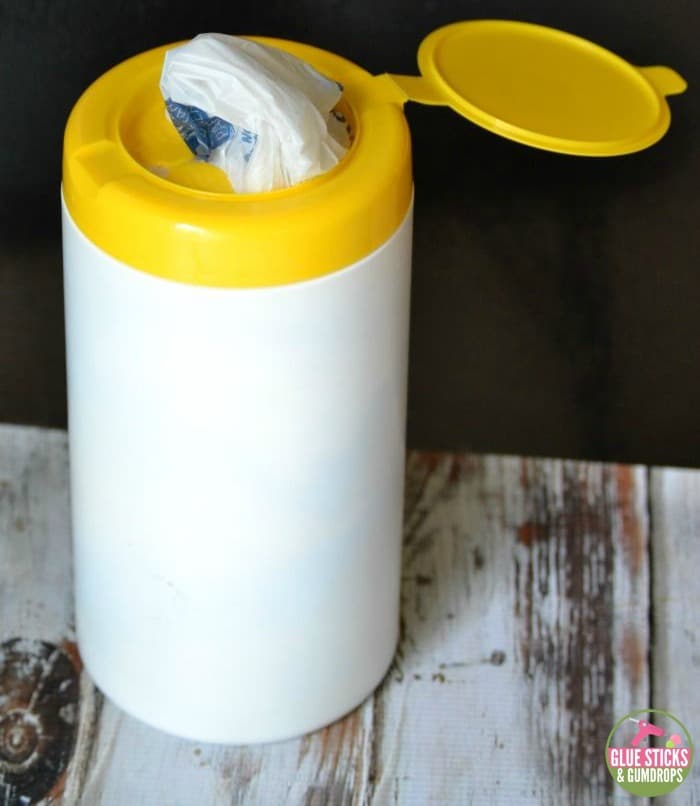 Someone asked me a while back if I knew how to put these in the canister so that you could pull a bag out by the handles. I have to admit that I didn't! I just threw those bad boys in there (crammed them in, really) and pulled one out when I needed it.
But if you'd like yours a little more neat and organized, here's a handy YouTube video that shows you how to fold and roll the bags so that you can pull one out at a time by the handles. It's much better than my "shove them in and pull them out" approach to storing plastic bags.
Check out more frugal organization ideas!
Kitchen Hack for Storing Plastic Bags