Looking for low carb option for your family's Saturday morning pancake breakfast? This recipe is light, very similar in texture to flour pancakes and freezes wonderfully. If you have family members who are resistant to the low carb lifestyle, these pancakes will convert them! While this is just a basic recipe for low carb pancakes, you can stir in sugar-free chocolate chips,  blueberries, raspberries, or top them with fresh fruit to create a flavorful breakfast (or dinner) for your family.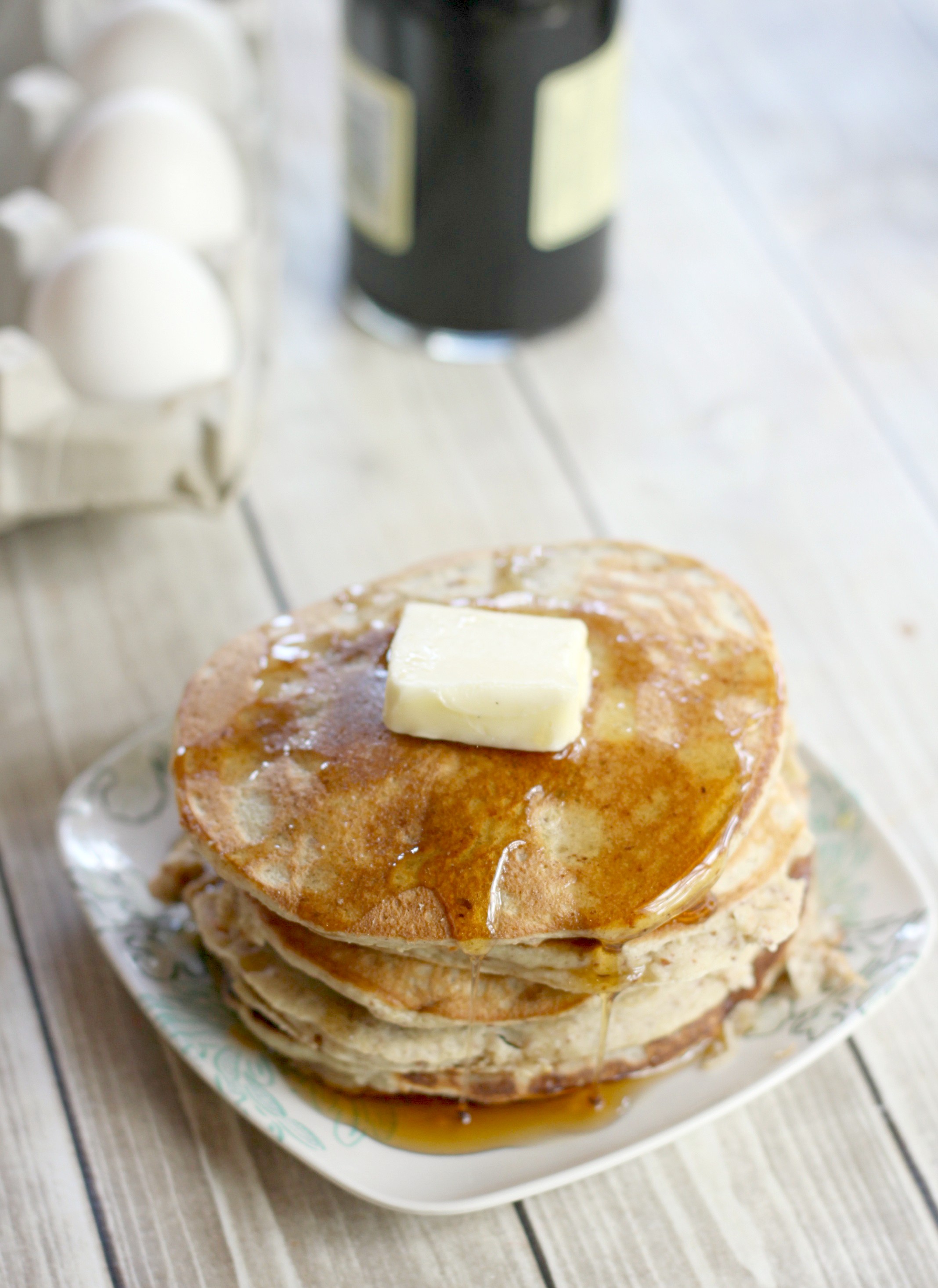 Low Carb Pancakes Recipe
Way back in the day before alternative flours and low carb products were widely available in grocery stores, one of the things my husband missed most when low carbing was his favorite breakfast foods. Pancakes are a real treat, but usually they're chock full of sugars and carbs, so they're a no-no when you need to keep carb counts down… until now.
These low carb pancakes are good enough for the whole family, even the people who aren't low carbing. Top with butter and sugar-free syrup or fresh berries if your low-carb plan allows them. Either way, they're simply delicious!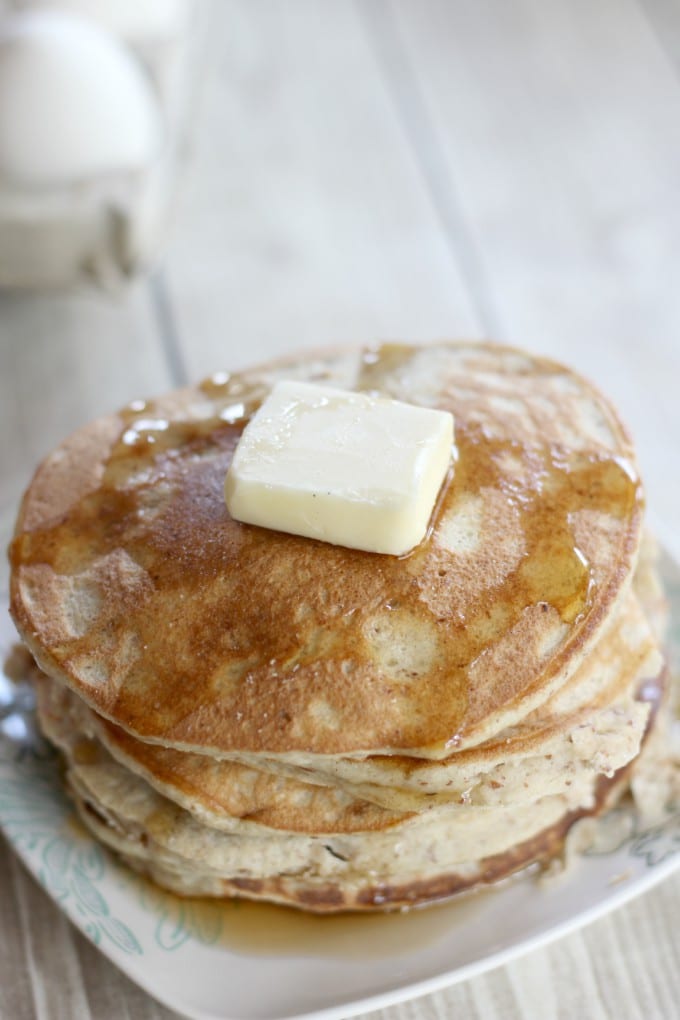 If you liked these low carb pancakes, you'll also love these other low carb breakfast ideas: