You woke up a few minutes late, you're starving, but you don't have a lot of time for breakfast. And when you're low carbing, grabbing something through the drive-thru is out the question. What can you throw together in just a few minutes that will fill you up for hours? A low carb breakfast burrito with sausage and peppers! This is one of our favorite low carb breakfast ideas because it's quick, it's easy and it's filling.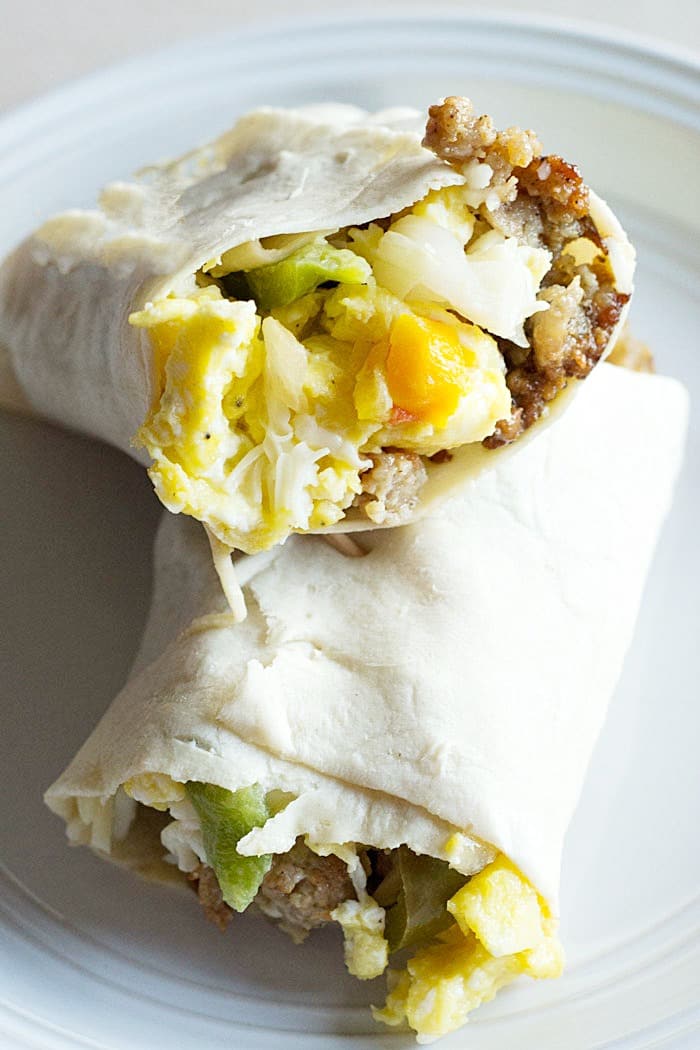 Easy Peasy Low Carb Breakfast Burrito
While we usually prefer fresh veggies, I have to confess that we keep bags of frozen peppers and onions on hand all the time. They're great for stir fries, burritos, casseroles and lots of other stuff. And they make these burritos so much easier because you don't have any chopping to do!
I like mine with salsa; the hubs doesn't. It's good either way.
As for the low carb tortillas, we use La Banderita (affiliate) brand. They're readily available at our local grocery stores, and they're honestly really tasty. If you haven't tried them yet, you should!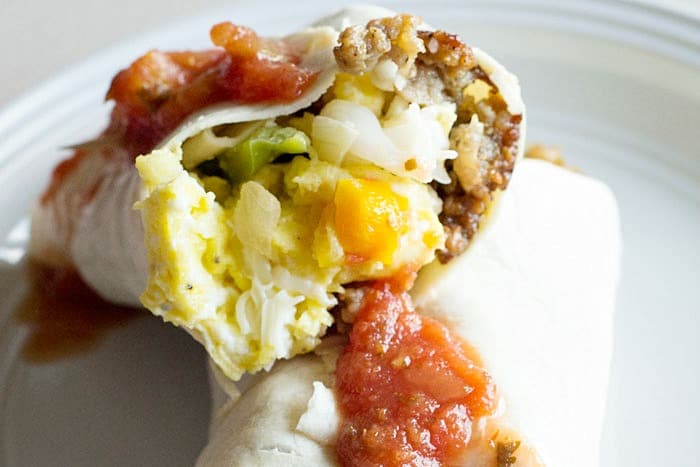 So let's get to the super easy recipe, shall we?
Recipe for Low Carb Breakfast Burritos with Sausage and Peppers
Wasn't that easy?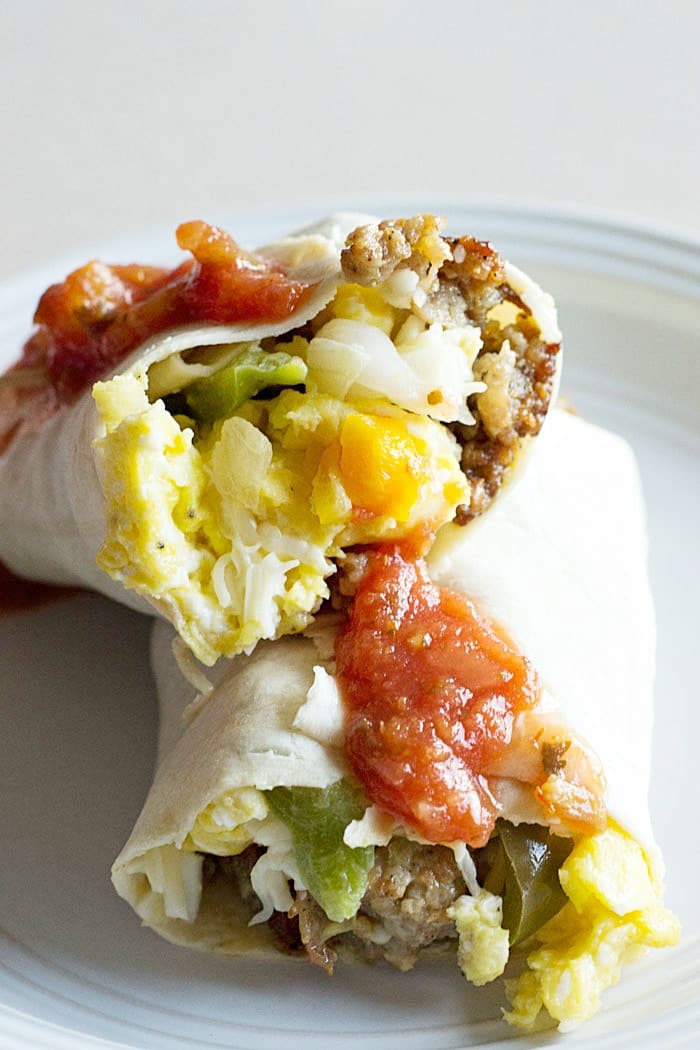 If you enjoyed this Low Carb Breakfast Burrito with Sausage and Peppers, you'll also enjoy: