You're trying to clean, but your little superhero is tugging on your shirt once again because his 2,639 toys just aren't enough to entertain him. He wants to make something. But you also have to start dinner soon… what to do? Take a short craft break! This Iron Man Toilet Paper Roll Craft only takes 15 minutes to make, but your little one will enjoy it for hours. SuperMom saves the day again!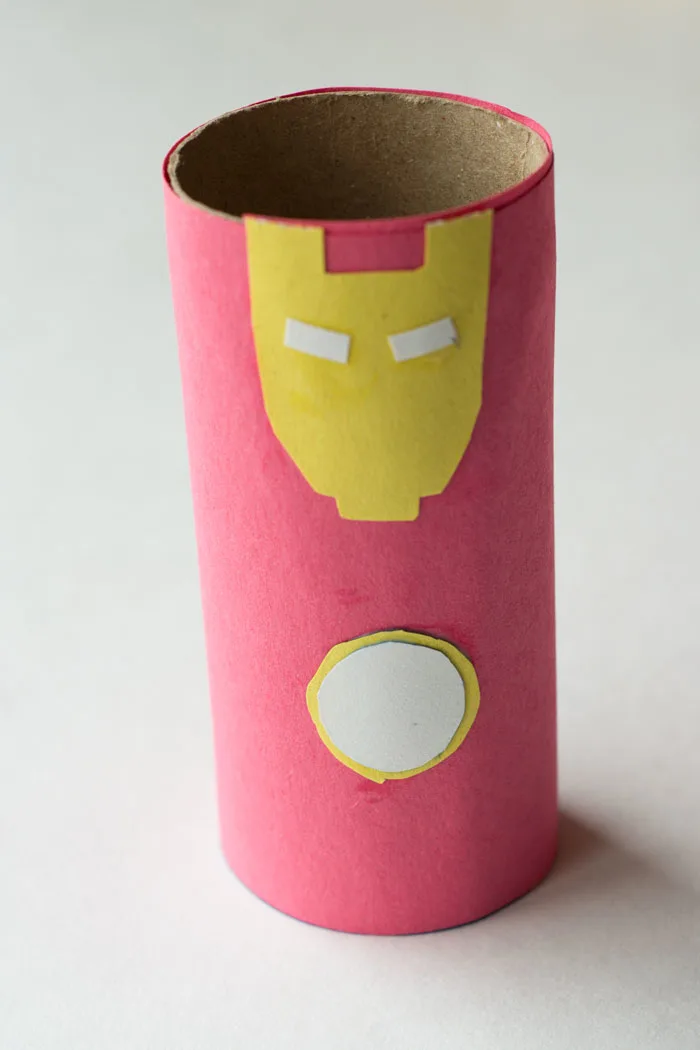 Iron Man Toilet Paper Roll Craft
My kiddo is absolutely obsessed with superheroes and has been for the last 4 months. And his favorite superhero of all? Iron Man, of course. So when I stumbled across a similar craft on Pinterest, he just had to make it. I'm not kidding… He was standing beside me when I came across it while working, and he started gathering materials immediately.
The inspiration for this Iron Man toilet paper tube craft came from this pin. So if it's yours, please let me know! I did a reverse Google image search and didn't find any source other than Pinterest.
This is the easiest toilet paper craft that we've done so far, and we've done several! You should have everything on hand. If your child likes a more challenging craft, try painting iron man's features on.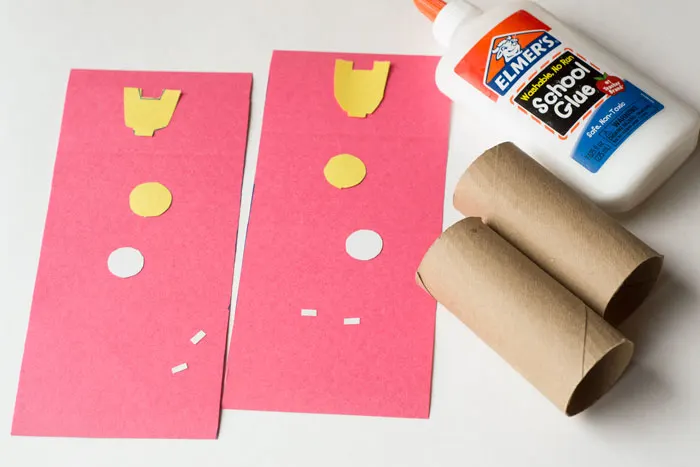 Materials for the Iron Man Toilet Paper Roll Craft:
Construction paper (red, yellow and white)
Toilet paper rolls
School glue
Scissors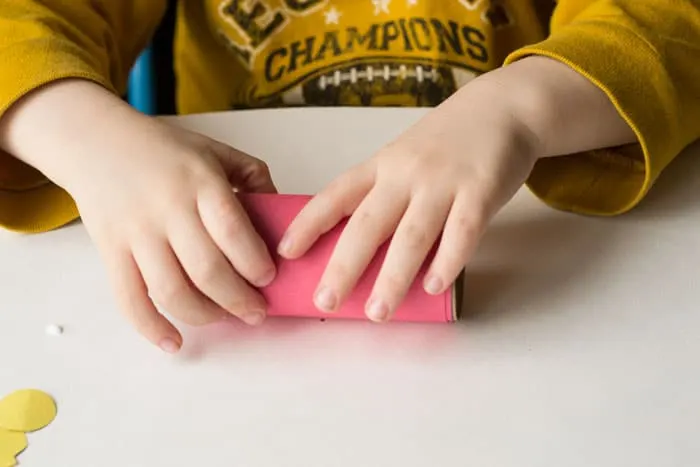 How to Make the Iron Man Toilet Paper Roll Craft:
1. Measure your toilet paper rolls against the red construction paper, and cut out enough to go completely around the tube.
2. Cut Iron Man's face shape and a nickel-sized circle out of the yellow construction paper. Go to google images if you need some inspiration on the face shape. Honestly, faces aren't one of my strong suits in crafts.
3. Cut small white rectangles and a small dime-sized circle out of the white construction paper for the eyes and power core.
4. Glue the red construction paper around the toilet paper tube, and then glue the other pieces on.
Wasn't that easy?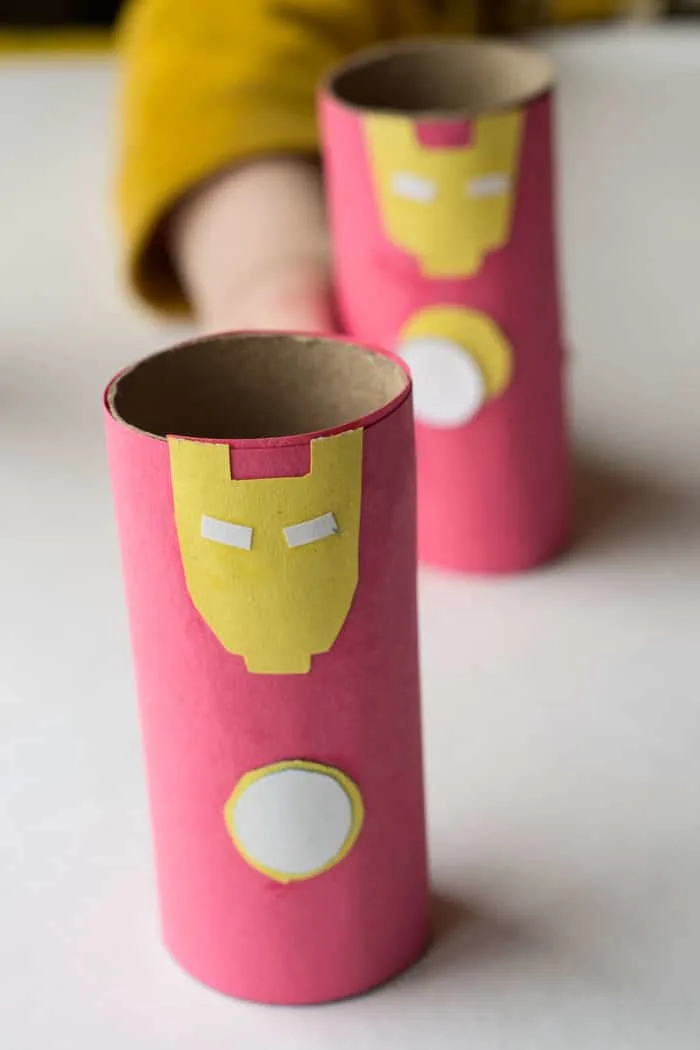 If you liked this Iron Man Toilet Paper Roll Craft, take a look at our Car Toilet Roll Craft and these projects: