Who wants to heat up the kitchen during the hot summer months? Not me!! My family still wants dessert though. We also have potluck dinners to attend and family gatherings so I need some delicious dessert ideas. What if I had the perfect solution? These 15 irresistible no bake dessert recipes are delicious and won't cause my energy bill to skyrocket!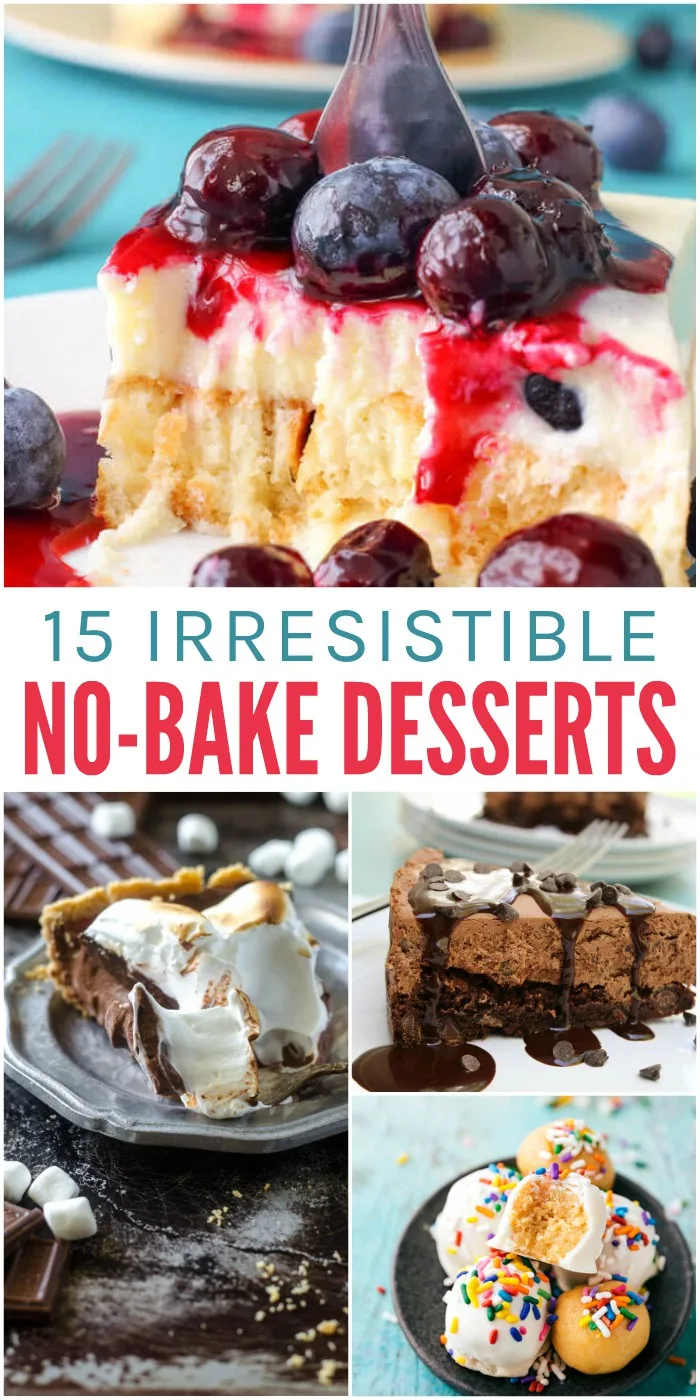 15 Irresistible No Bake Dessert Recipes
1. Fudge Brownie No Bake Cheesecake – A Dash of Sanity
Who doesn't love a chocolately fudge brownie? What if that was combined with cheesecake? Delicious!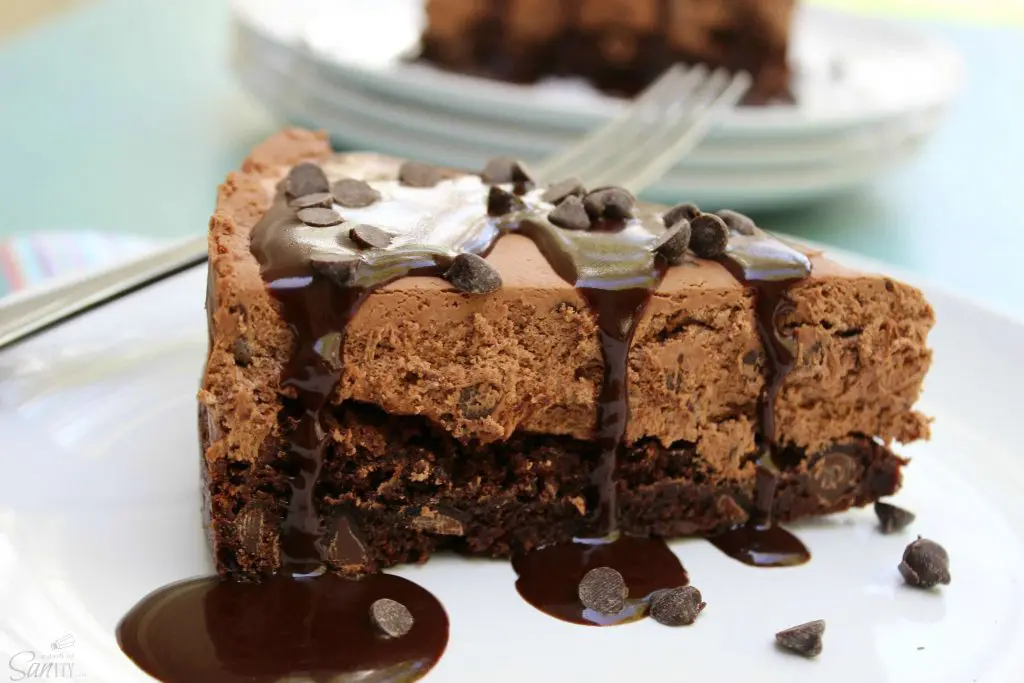 2. No Bake Chocolate Éclair Cake – One Little Project
A quick and easy recipe that kids will love! The graham crackers make this cake amazing.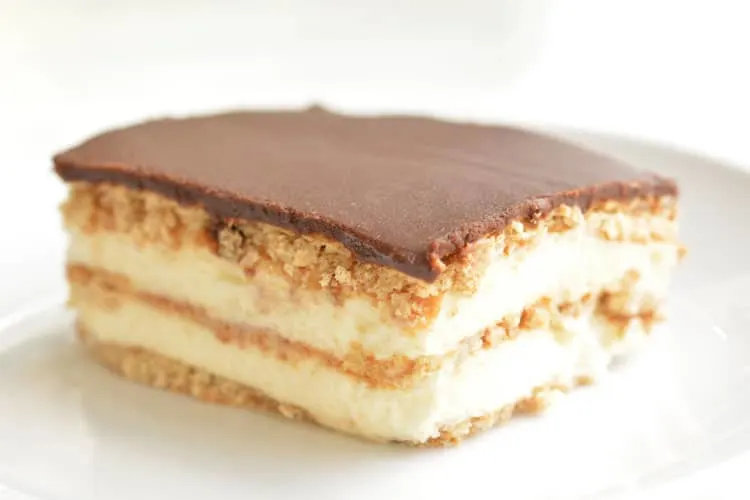 3. No Bake Oreo Cookie Dessert – All Things Mamma
This no bake dessert will have you asking for seconds especially on a hot summer day. This will keep you cool and your taste buds happy.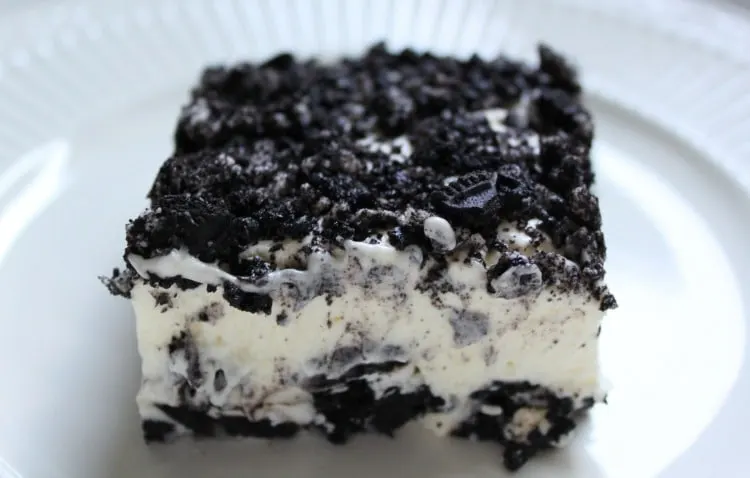 4. No Bake Sugar Cookie Truffles – Chelsea's Messy Apron
She had me at truffle and when you add in no-bake I am hooked! This recipe also has a shortcut so it is easy to make.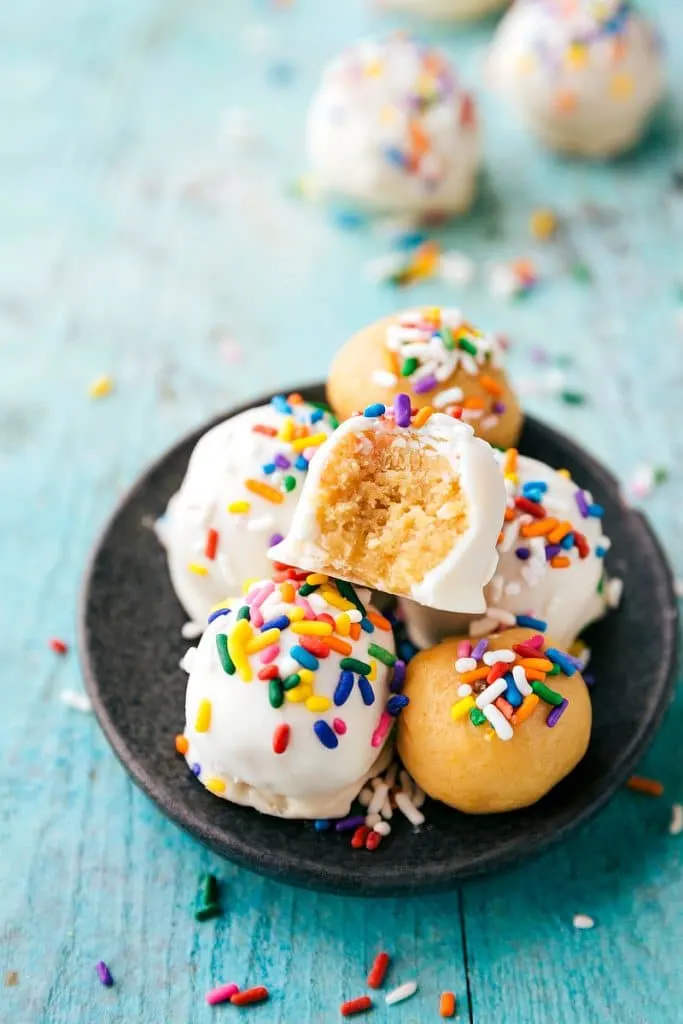 5. No Bake Peanut Butter Pie – Glue Sticks & Gumdrops
Our no-bake peanut butter pie is amazing! Though the recipe is for a low-carb, low-sugar version, you can easily adapt it to be the full calorie (extremely decadent) version. It's so good!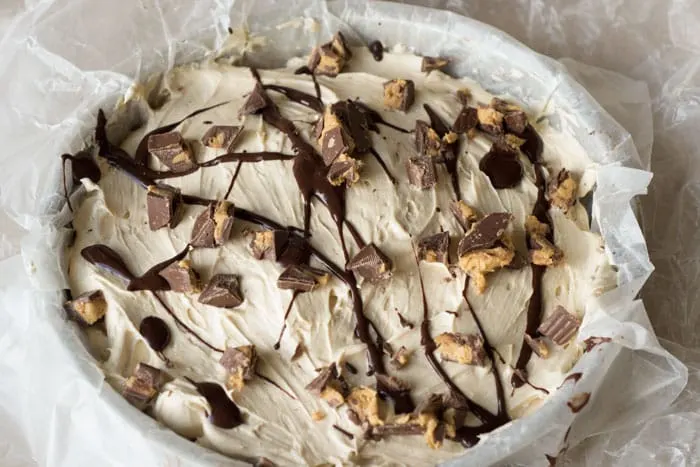 6. No Bake Watermelon Cake – I Save A to Z
If you want a refreshing and unique no bake recipe then you will have to try this recipe! Filled with sweet fresh fruit it is perfect for summer.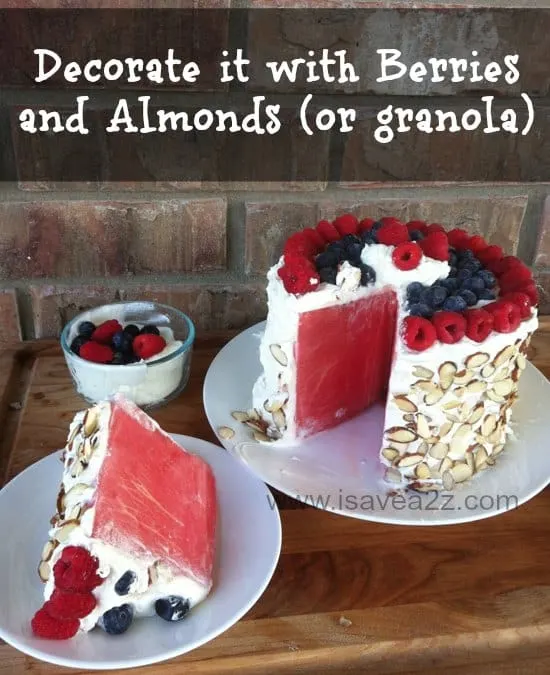 7. No Bake Almond Joy Bites – Two Healthy Kitchens
This is the perfect on the go no bake dessert. This treat is full of goodness and great for summer outings.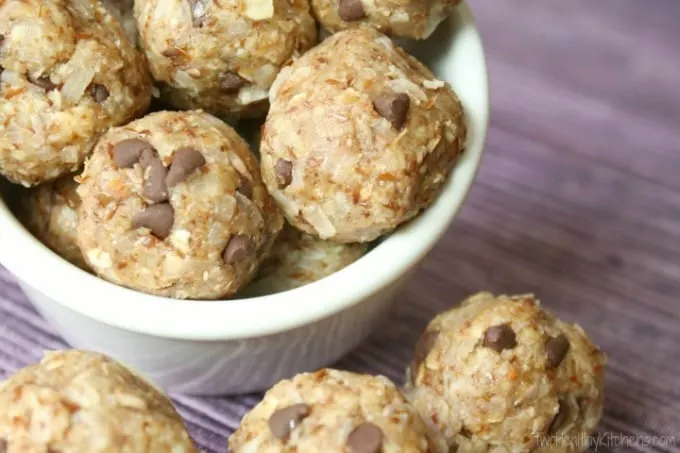 8. No Bake Chocolate Chip Cookie Dough Tart – Homemade Interest
This dessert is decadent and amazing. You may even have all the ingredients on hand.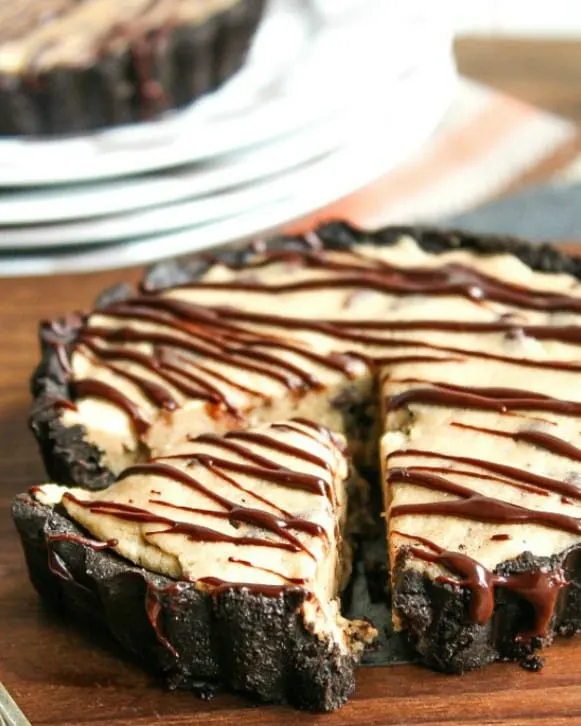 9. No Bake Smores Pie – Go Go Go Gourmet
Need a campfire inspired dessert? This will do the trick perfectly. Plus it is easier to eat than a smore!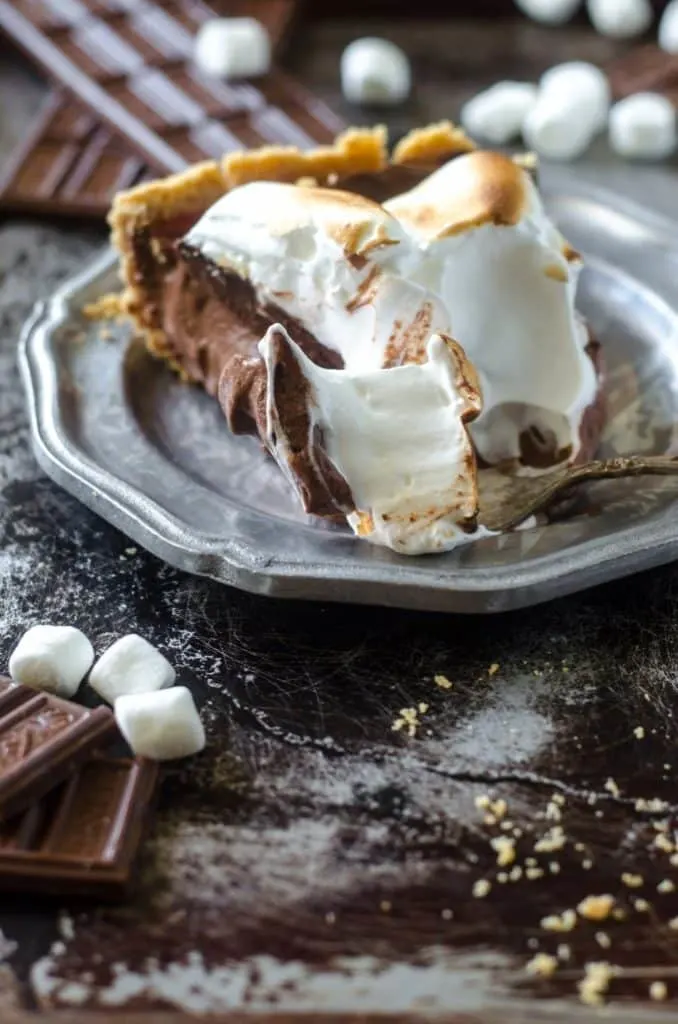 10. No Bake Raspberry Cheesecake Bites – This Silly Girl's Kitchen
Fresh raspberries are delicious in these Raspberry Cheesecake Bites. They look lovely on a platter.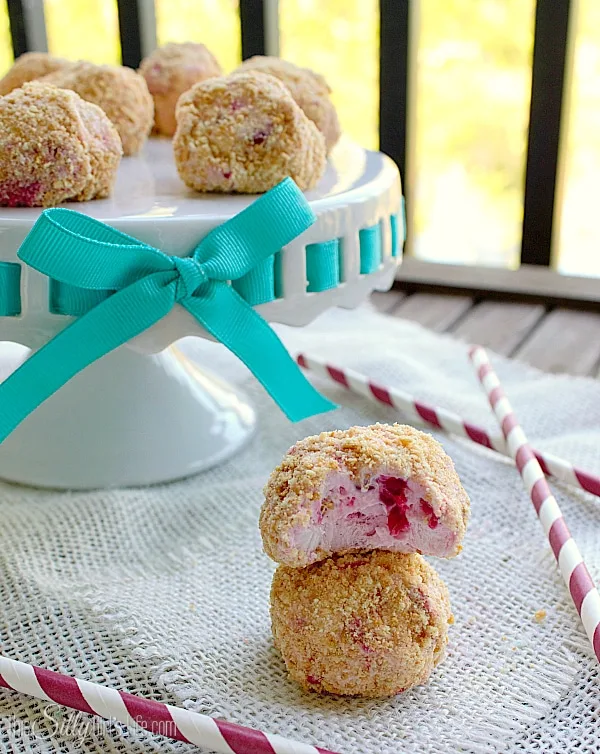 11. No Bake Coconut Bars – The Bewitchin' Kitchen
Coconut always reminds me of the beach and summer time. I may just take some of these along with me to the beach!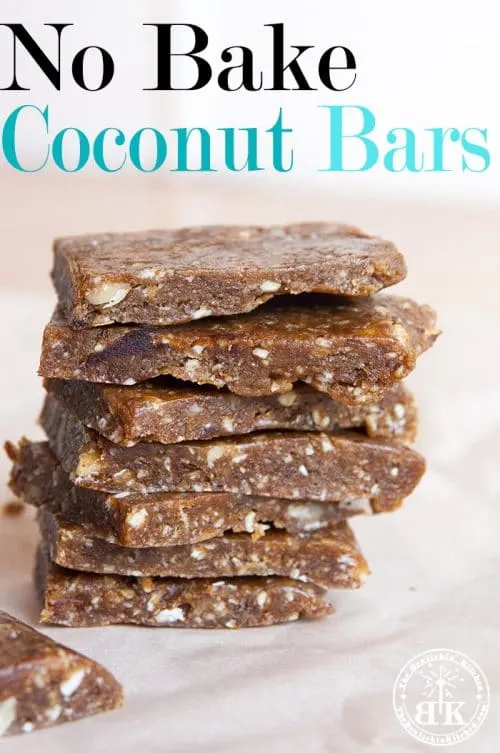 12. No Bake Butterfinger Pie – It's a Keeper
This rich and creamy dessert will curb any sweet craving you may have. The fact that you won't heat your kitchen up making it is just icing on the cake!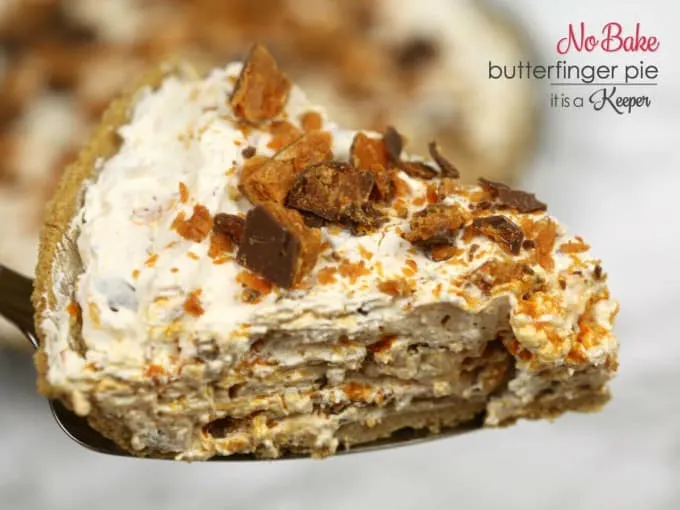 13. No Bake Blueberry Waffle Cake – Tastes of Lizzy T
Packed full of juicy blueberries, this waffle cake is full of sweet goodness. The white chocolate pulls it all together.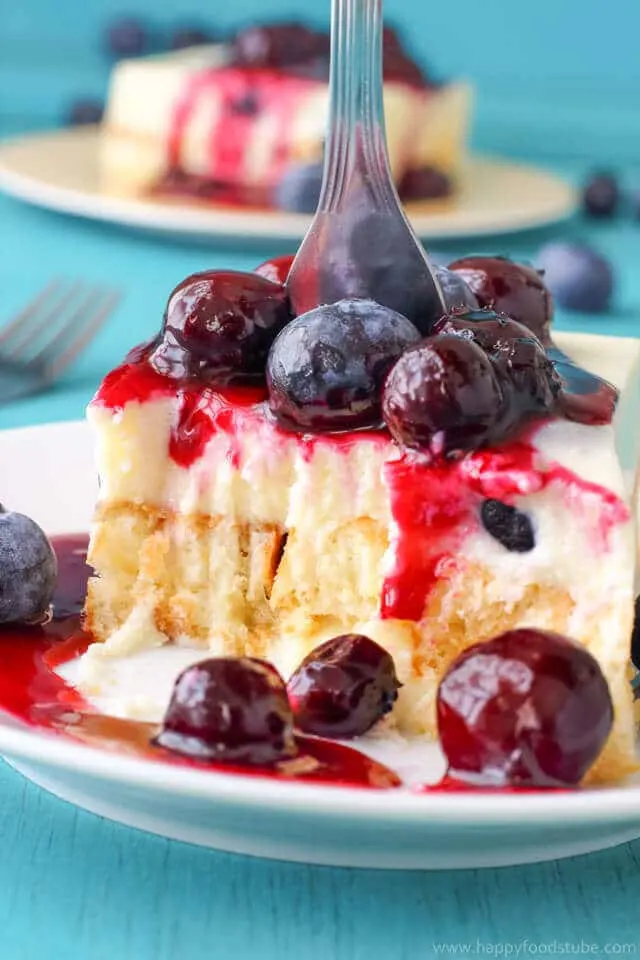 14. No Bake Strawberry Pie – About a Mom
You can't make it through summer without strawberry pie. Take the easy way out and make this yummy no bake version.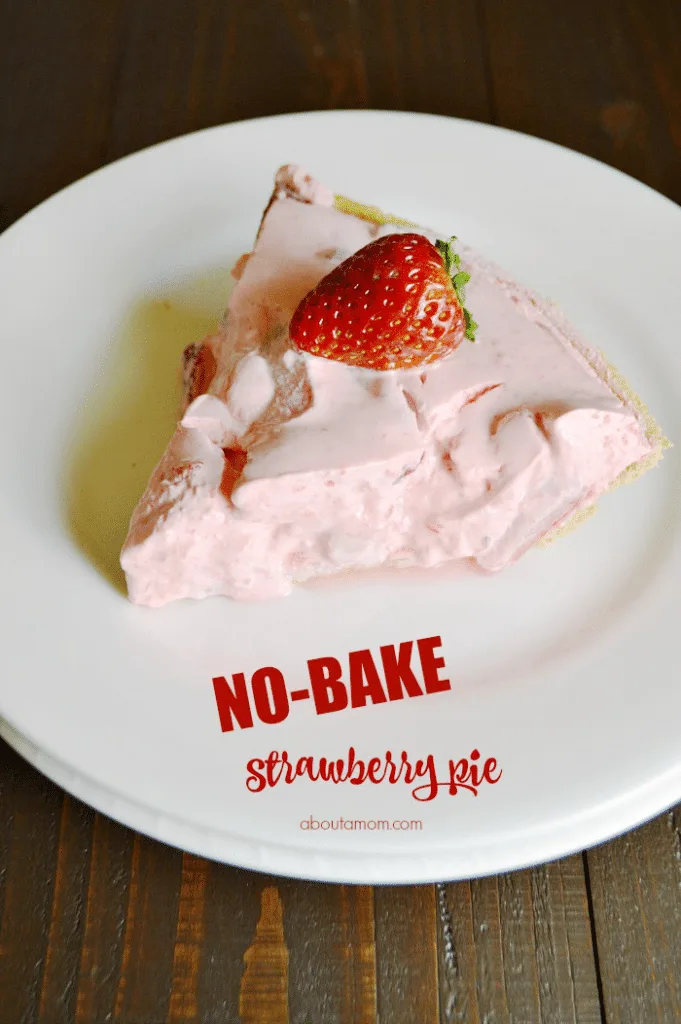 15. No Bake Cherry Tarts – Simply Stacie
Picking fresh cherries would make this dessert even more fun. I love the small individual tarts.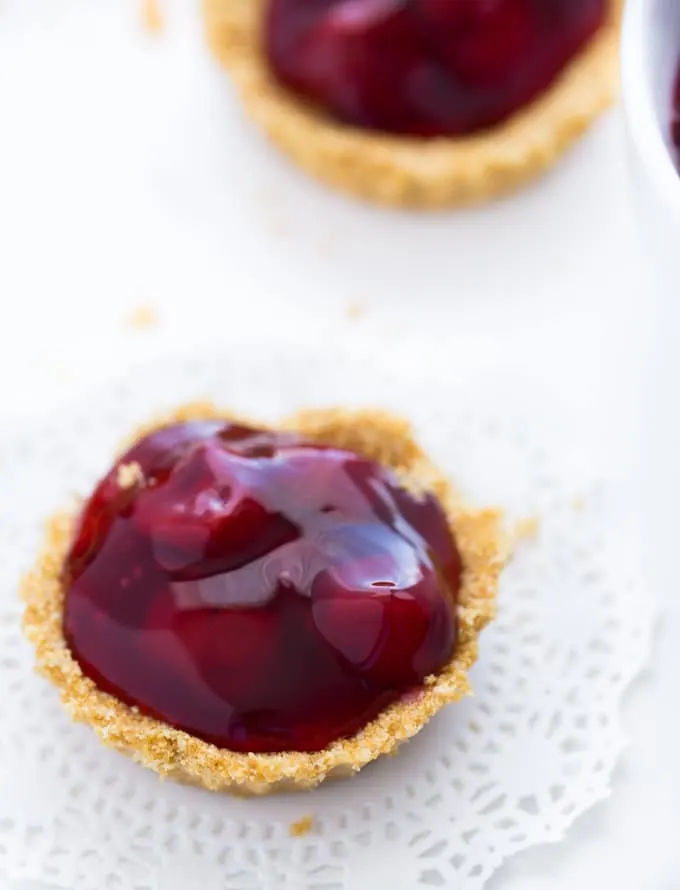 What is your favorite way to skirt the oven in the summer? Do you have a go to no bake recipe to share? Try to stay cool and don't worry about the calories in these yummy no bake dessert recipes!