One of the hardest things to get used to on a low carb diet is doing without desserts. Luckily, you don't have to, with a few substitutions you can enjoy even rich chocolate sweets that will satisfy your cravings. You don't even have to make a giant cake that will either get tossed out if no one else in the house is eating low carb or tempt you to overdose on it. You can enjoy your cake and eat it too with this easy and tasty single serve recipe for Double Chocolate Almond Low Carb Mug Cake. The carbs are low, especially for a chocolatey treat- around 5 net carbs, but it may differ a bit depending on the sweetener and almond milk you use. I go with sugar-free as much as possible to keep my carb count low.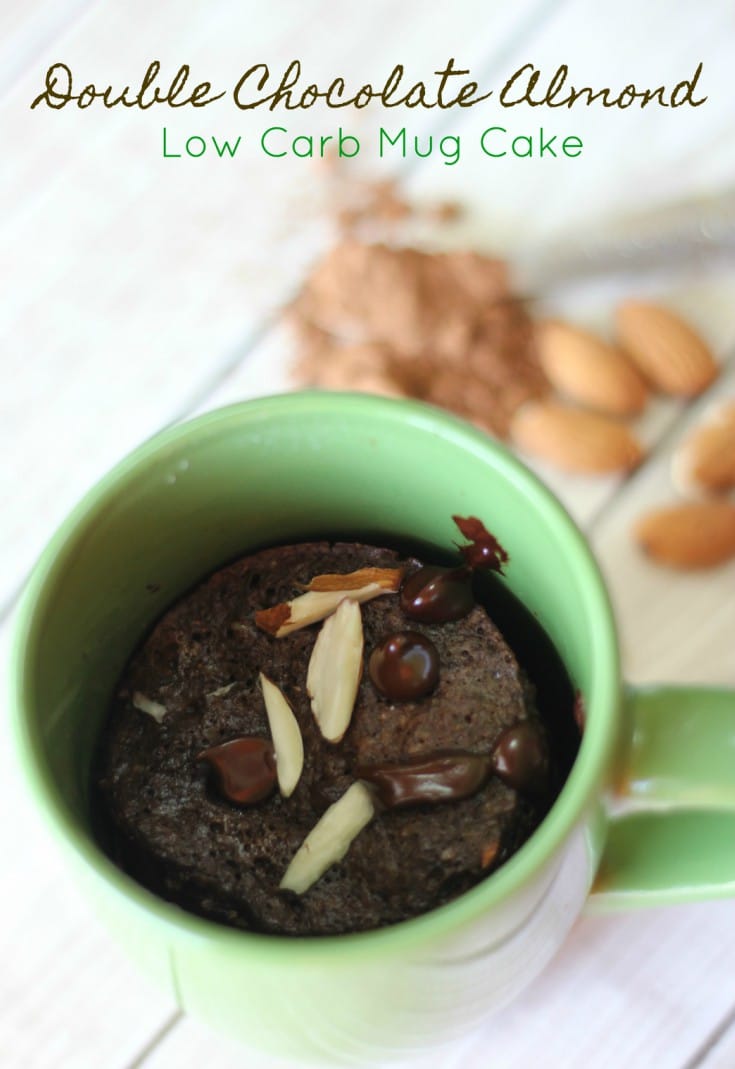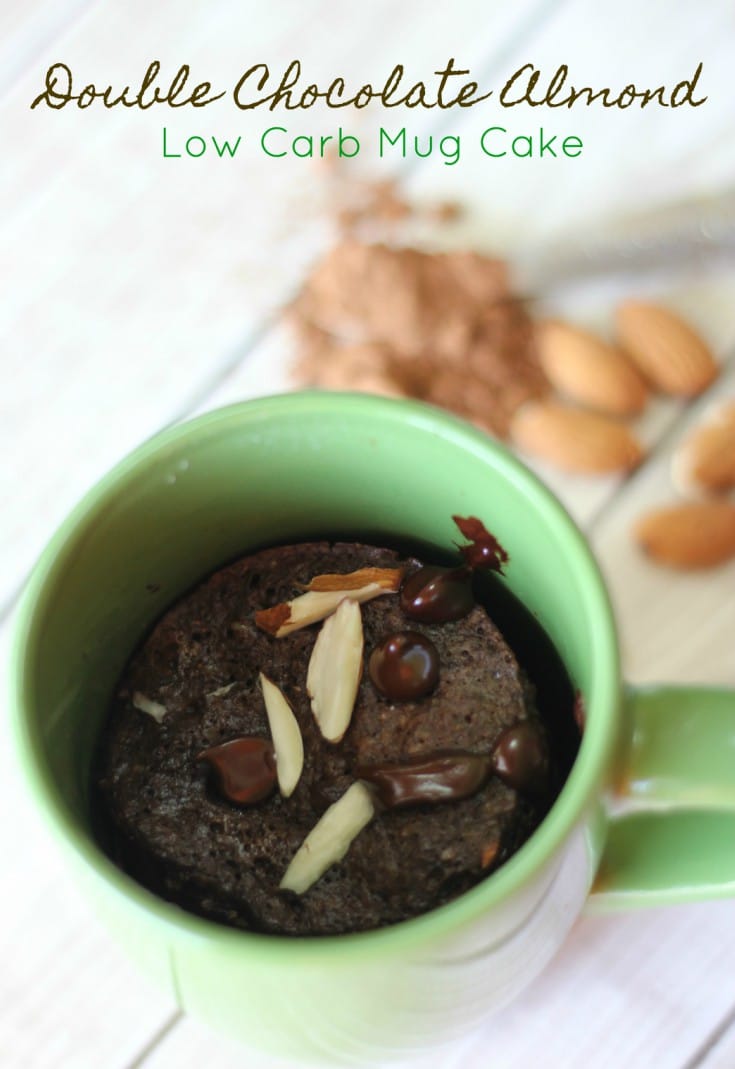 When you can't seem to satisfy your craving for sweets, this will be your new go-to dessert on your low carb eating plan. After all, you can't beat a dessert that's ready in under a minute!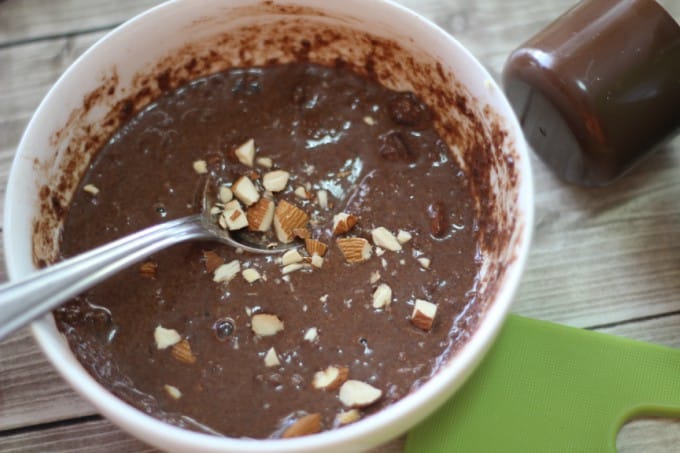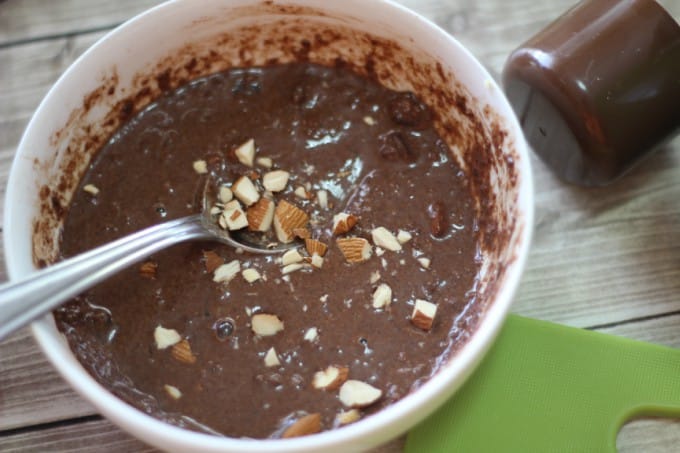 Double Chocolate Almond Low Carb Mug Cake
This single-serving Double Chocolate Almond Low Carb Mug Cake is the perfect size to satisfy your craving for sweets without ruining your low carb eating plan.
Ingredients
2

T.

Unsweetened cocoa powder

T.

Almond flour

1 ½

T.

sweetener of your choice

1

T.

Almond milk

1

T.

sugar-free chocolate chips

1

egg

¼

tsp.

Almond extract

1 ½

T.

Coconut oil

¼

tsp.

Baking soda

Optional: almonds
Instructions
Coat the inside of a mug or small bowl with nonstick cooking spray.

Roughly chop 1 T. of almonds.

In a small bowl stir together all the dry ingredients (except almonds).

Add in the liquid ingredients and mix well to combine thoroughly.

Mix in all almonds but a couple, save these for the top.

Pour the mixture into the prepared mug, top with a couple almond pieces.

Start with a 45-second cycle in the microwave with a high setting, check it and if the top is still too wet, continue in 10-second increments until it is done. You want the top to still have a bit of a shine but not be gooey; these mug cakes are easy to dry out.

Top it off with a scoop of sugar-free whip cream if you like.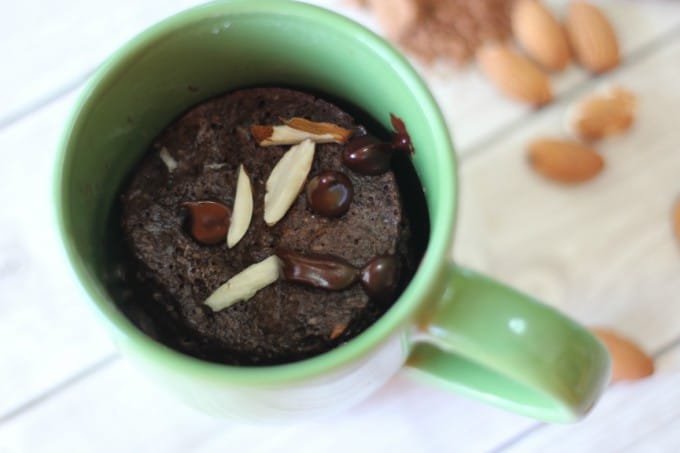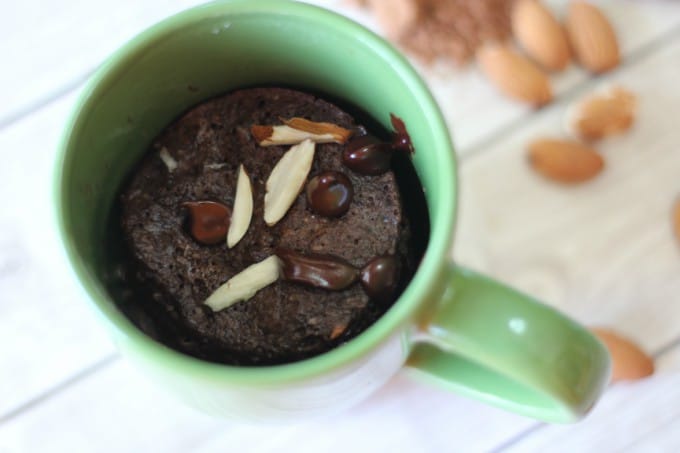 Here's some nutritional info for those of you who are interested:
Net grams subtracting sugar alcohols and dietary fiber
Almond flour -1.5 gm
Unsweetened Cocoa Powder-1 gm
Egg- .6 gm
Almond milk-<1 gm
Almonds-1 gm
Roughly 5 carbs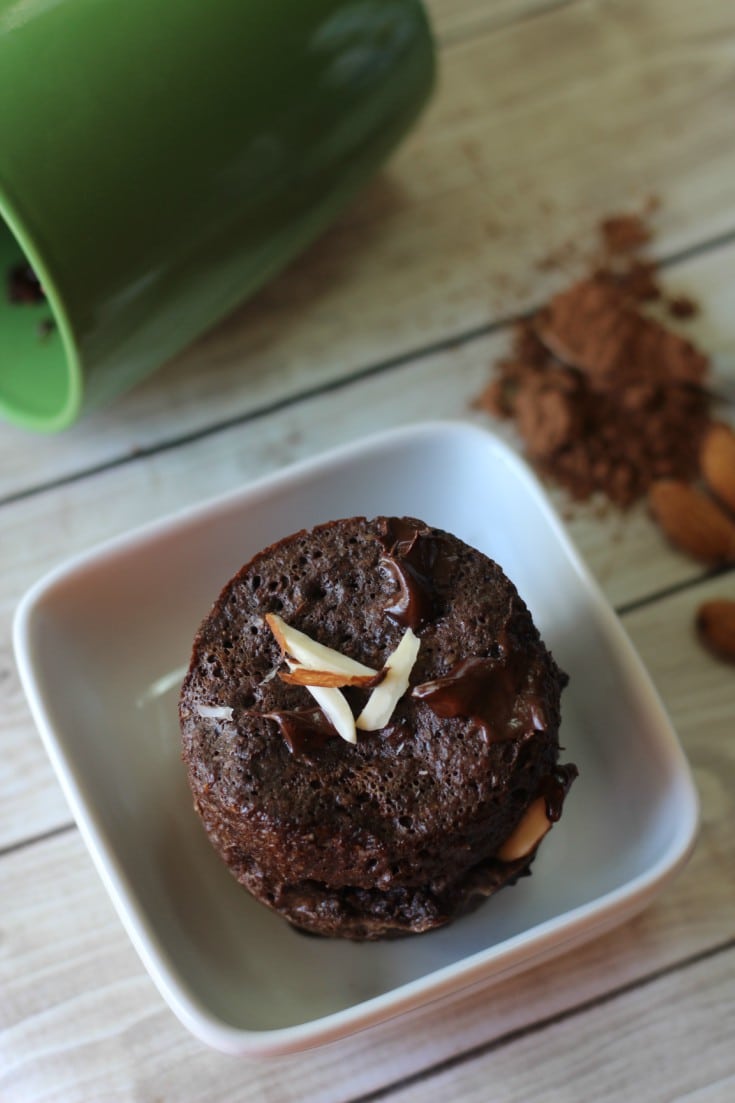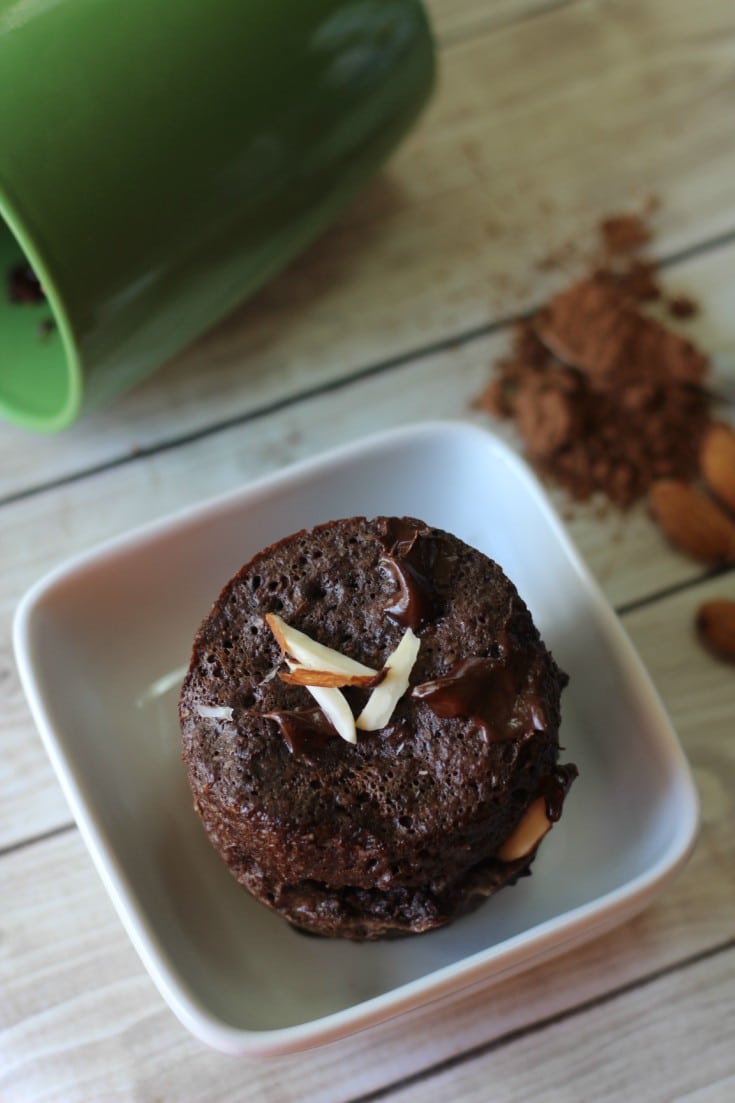 If you enjoyed this Double Chocolate Almond Low Carb Mug Cake, you'll also enjoy these low carb desserts: