This is a sponsored post written by me on behalf of Food Lion. All opinions are 100% mine.
It's no secret that our pets are a part of our family. We have a dog, Apache (a German Shepherd), and a cat, Rosie (a tabby American Shorthair). Both Apache and Rosie are rescue animals and have been with us 8 years and 13 years, respectively. As pet owners, it's our job to ensure we use quality products for our furry family members. We're also a family on a budget, though, so it's important that the products we use are affordable and nourishing. It also helps if we use products we can grab at the grocery store rather than traveling to pet food/accessory specialty stores. That's why we're so excited to start using the Companion brand of high-quality pet products, available at Food Lion stores.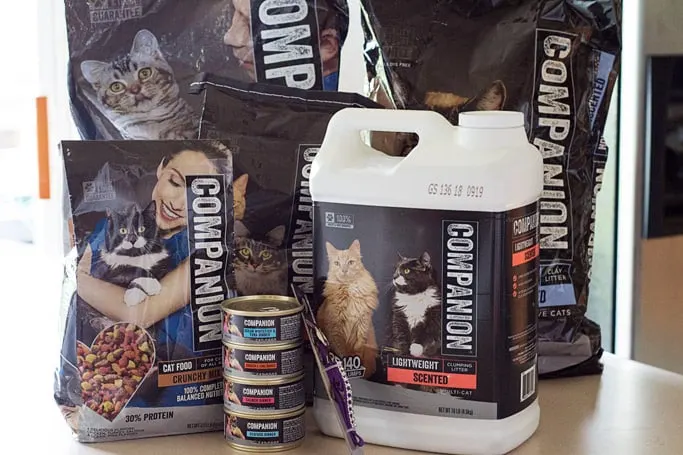 If you're a frequent Food Lion shopper, the Companion brand is a conversion from the Home 360 Pet brand that you already know and love! (learn more) The packaging now looks different (with black labels, as you can see in the picture), but you'll find lots of pet food, treats, accessories and more for your cats, dogs, and birds. Shopping for our cat, Rosie, has never been easier! We found two dry food varieties in our local grocery store… the Crunchy Mix formula and the complete formula. She's really digging the Crunchy Mix! And we saw that there were several different varieties of wet food, too, which we like to give her sometimes as she's aging and it's easier for her to eat. We purchased the salmon, chicken and tuna, ocean whitefish and seafood flavors. The ocean whitefish flavor was a big hit, as you can tell in the picture below.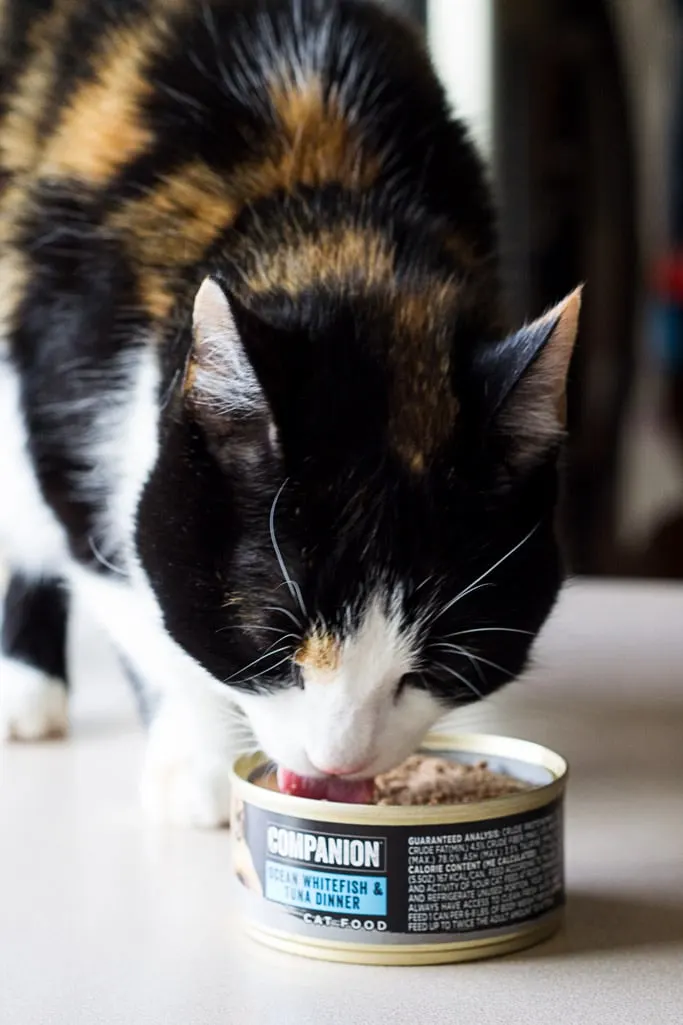 In addition to plenty of food varieties, we found very affordable litter products that are going to save us a lot of money each week. The Companion brand scoopable cat litter comes in scented and unscented varieties, as does the non-clumping cat litter. Personally, I prefer the unscented clumping variety, but Rosie does well with both kinds. If you have multiple cats, you may want to go with the scented version!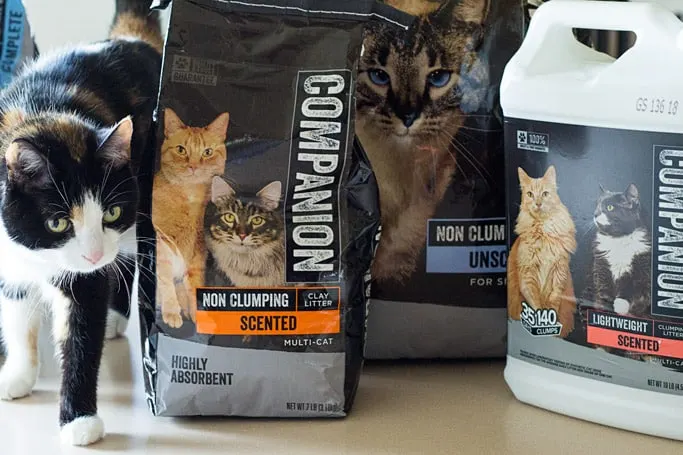 Our dog, Apache, loves all the treats we found for her. The Beef Flavor Snack Sticks are her favorite as rewards, but she never turns down a dog biscuit, either.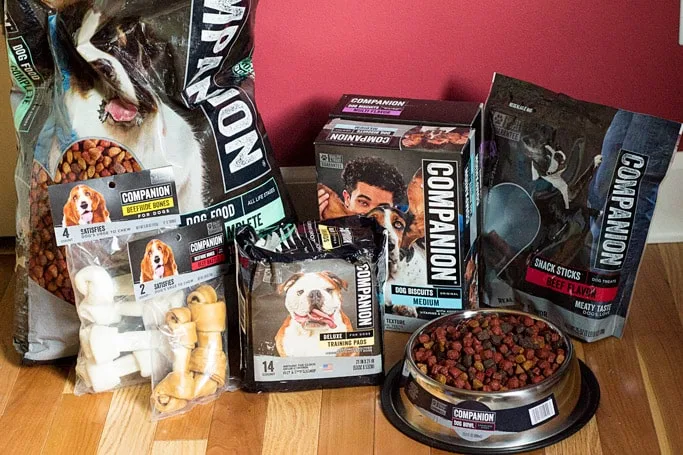 The rawhides (regular and Beef Flavor) are GREAT for dogs who must chew on things. Since she's gotten older, she's cut down on her chewing habit, but she still enjoys chew toys and chew treats once in a while.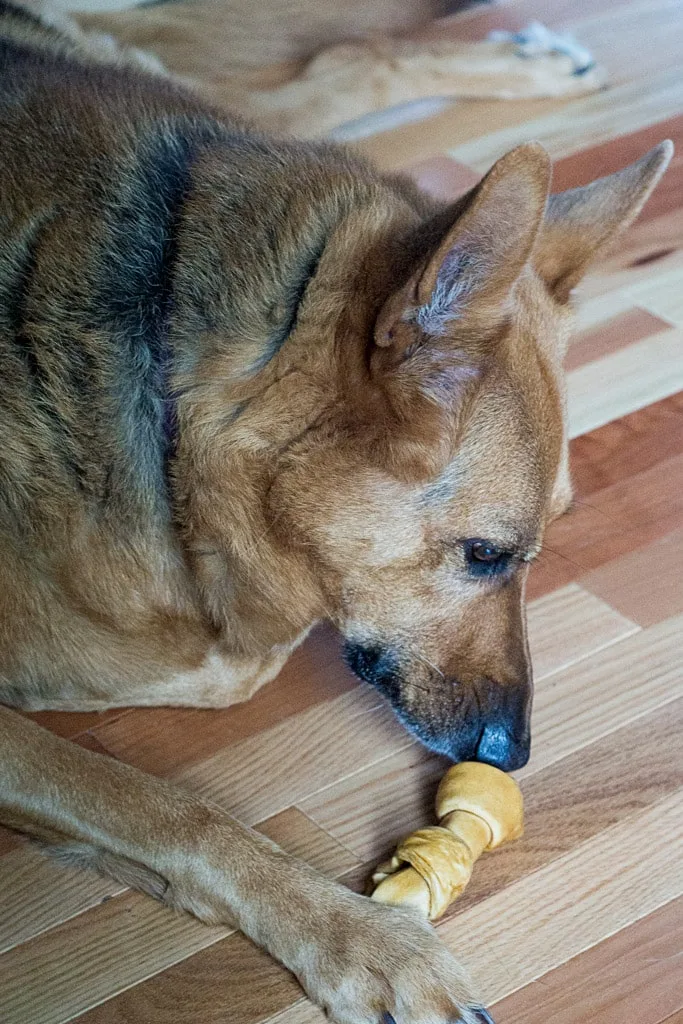 We bought the Companion Complete Dog Food formula and the BIG dog food bowls that are just perfect for a dog her size. Tip: We normally elevate her food and water bowls, since she's a taller dog, to make eating and drinking easier. The platform was removed for picture purposes.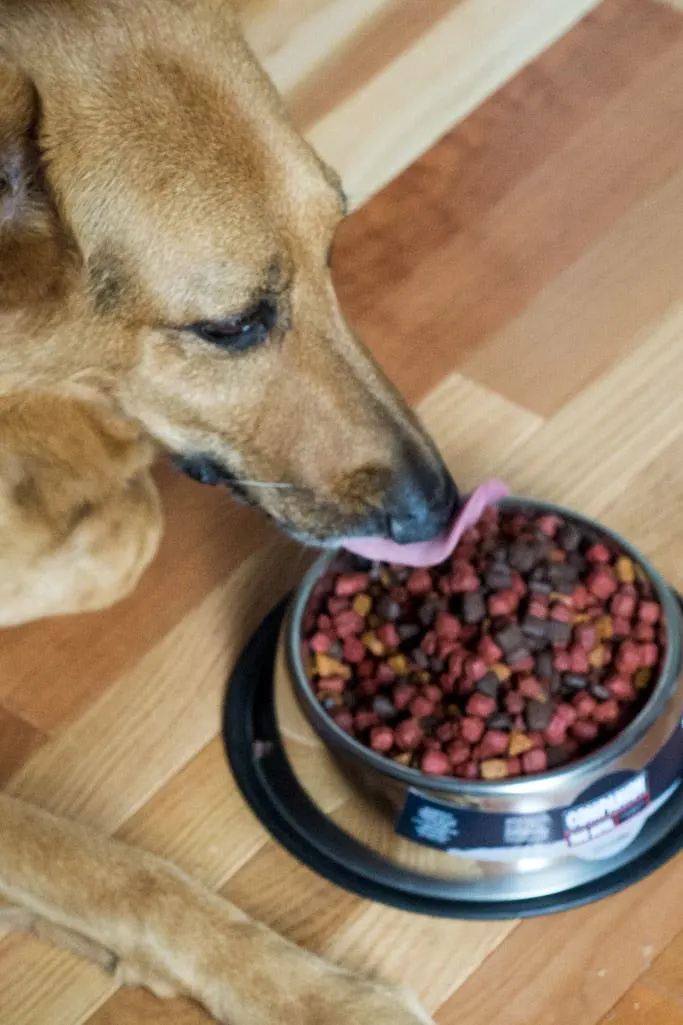 All in all, we're super pumped to find such high-quality products at a price that fits comfortably into our budget. If you're looking for a new food for your pet, give it a try! All private brand items at Food Lion have a double money back guarantee, so you have nothing to lose.
And speaking of feeding and caring for your pets, we know you want them to receive the same love and care when they're with the pet sitter as they do when you're home. We've created a handy printable Pet Sitter Checklist/Form to use when you're out of town. Just fill in the boxes with your information and instructions to ensure your pet is well taken care of in your absence. Click HERE or on the picture below to download the PDF version.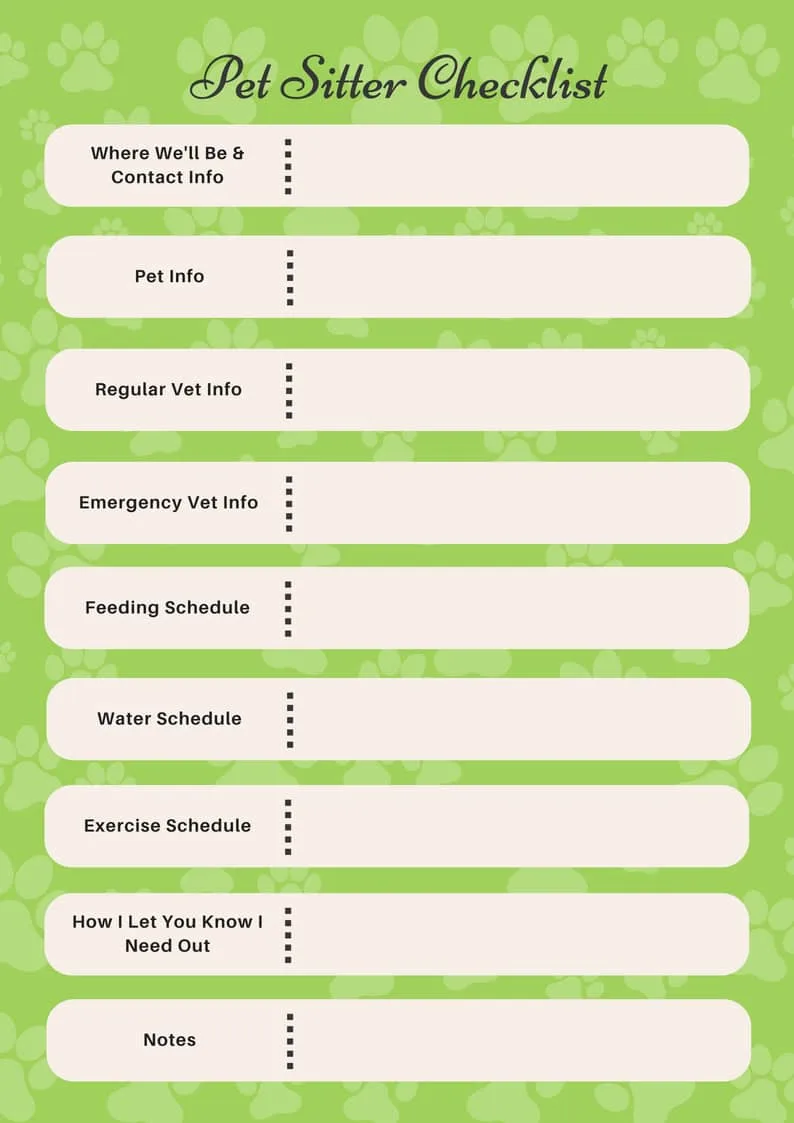 For More Information about Food Lion's Private Brand labels click here.