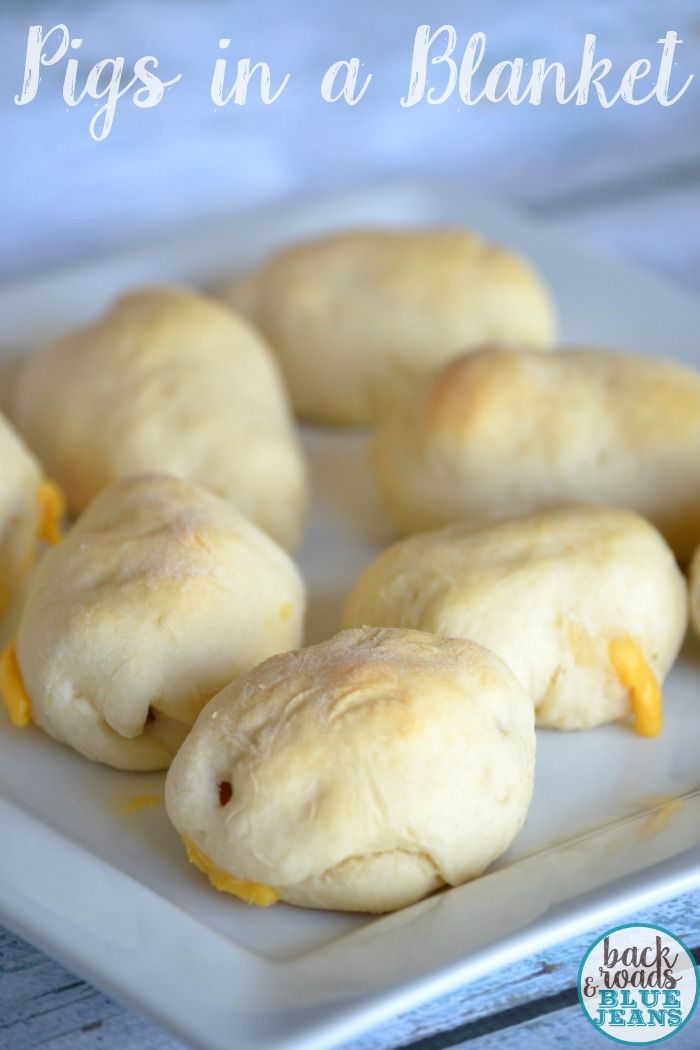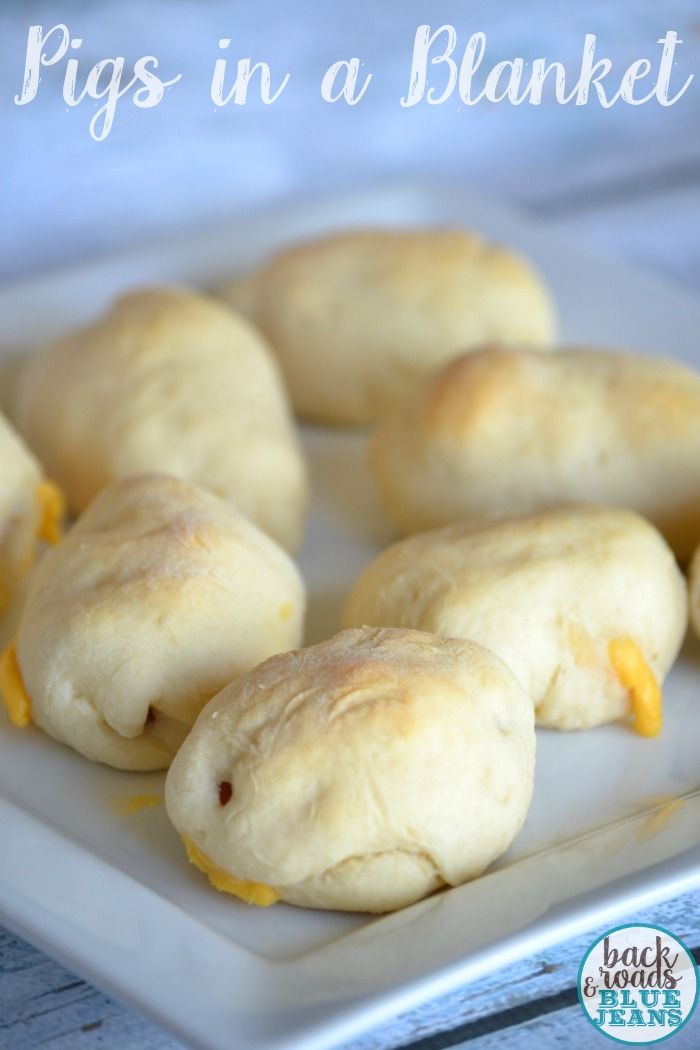 Some things make me smile every time I eat them. Among them are pigs in a blanket. They remind me of my mom. She passed away a few years ago, but she made pigs in a blanket for us so many times as kids. We always had them while we were dying Easter eggs. We frequently had them on weekends because they were one of our favorite "fun" foods. And most importantly, these were one of the first things that she let me make all by myself in the oven.
Using the oven is a big deal for a kid, isn't it? I know it was for me.
My mom made the best biscuits. She used her homemade biscuit dough to make pigs in a blanket for us. I don't have her exact recipe, but this biscuit dough is pretty darn close… and pretty darn tasty. Of course, you can always use refrigerated biscuit dough for a simple, three-ingredient snack.
Here's how to make them. Oh, and if you notice that my pigs in a blanket are fully enclosed… Well, that's how my mom did it. So that's how I do it, too.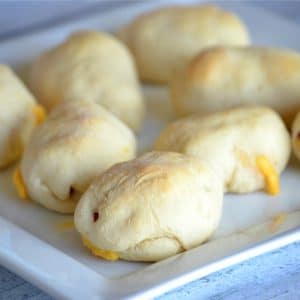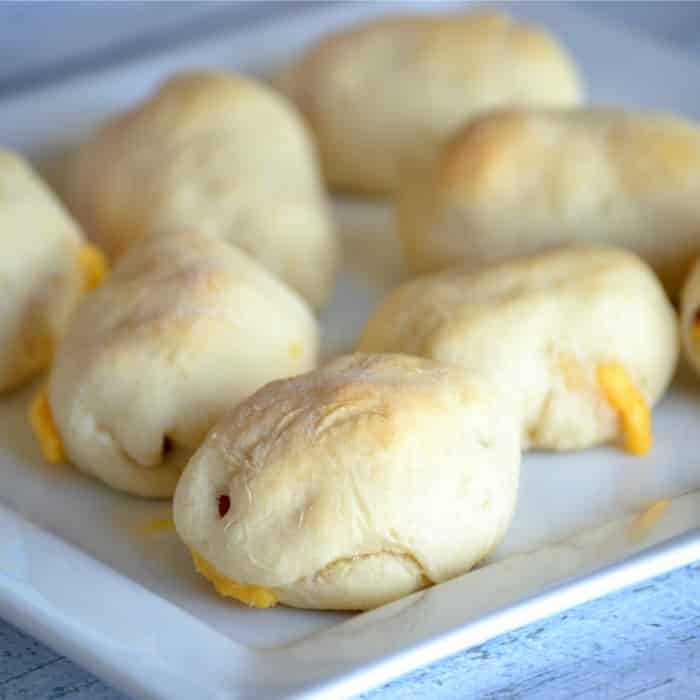 Pigs in a Blanket
These pigs in a blanket are a super easy appetizer or snack for busy weekdays or lazy weekends.
Ingredients
Biscuit dough

homemade or canned biscuits

5-6

hot dogs

quartered (or use cocktail sausages)

cheese slices

quartered
Instructions
Preheat oven to 400 degrees or according to the package directions if you're using refrigerated biscuits.

Flatten your biscuit dough to form a thin oval. It should roughly fit the palm of your hand.

Add a piece of cheese and a piece of a hotdog.

Roll the hotdog and cheese up in the dough. Pinch the ends closed if you prefer them that way, or leave the ends open.

Pop them in the oven for about 15 minutes or according to your package directions if using refrigerated dough.

Let cool 5 - 10 minutes before serving.