Disclosure: This shop has been compensated by Collective Bias, Inc. and its advertiser. All opinions are mine alone. #FRAMFreshBreeze #CollectiveBias
Keep your family safe and happy on your road trips this year! Our Road Trip Activity Book will keep your kids happy, while FRAM Fresh Breeze® cabin air filters will keep them safe and healthy!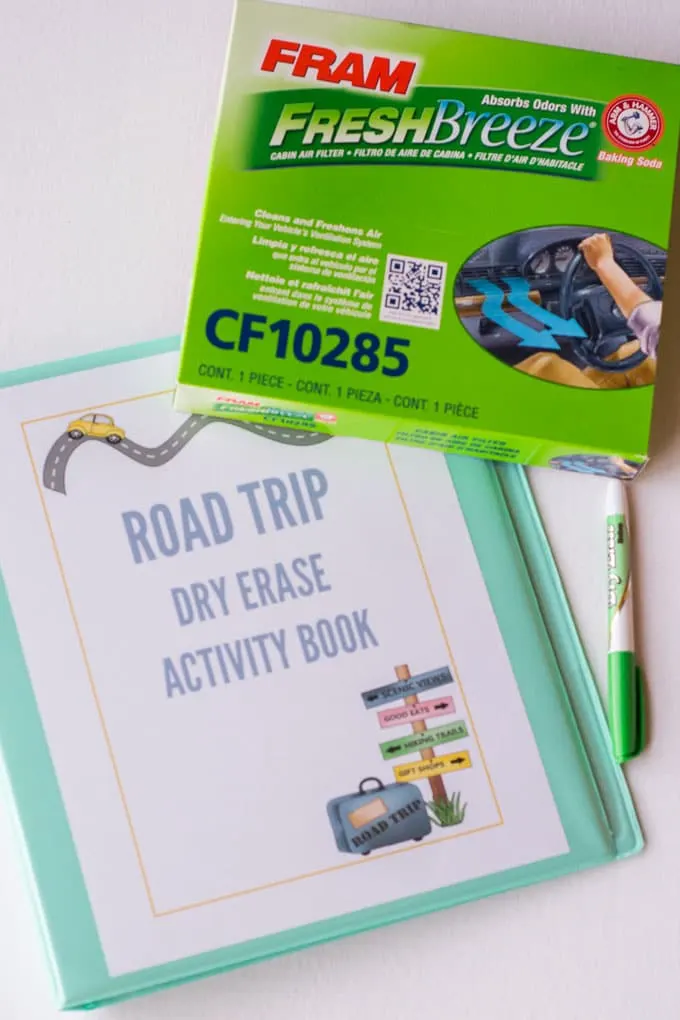 Now that spring is here and we're cleaning everything, it's time to clean your vehicle, too. But how often do you think to change your cabin air filter? Let's face it… when you take your pets along for the ride, you will start to notice that doggy smell sooner or later.
I'll be the first to admit that the cabin air filter was never the first thing to spring to mind when cleaning out the truck, but we've noticed a world of difference since we replaced ours with a FRAM Fresh Breeze® cabin air filter. It keeps the air inside your vehicle clean and helps protect against dust and allergens. I now know the air in the cabin is clean, and my family is safe and healthy no matter how many long road trips we take.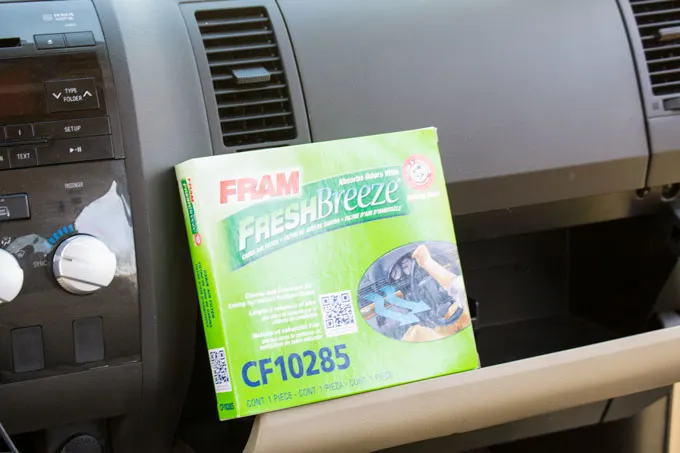 Did you know it needs to be changed every 12,000 miles or so? Follow recommended change intervals as noted in your vehicle owner's manual. It's so easy to do yourself! Just visit the Walmart website HERE to find out which part number you need, or look it up in the store using the handy guide (see picture below to find out where in the store they are).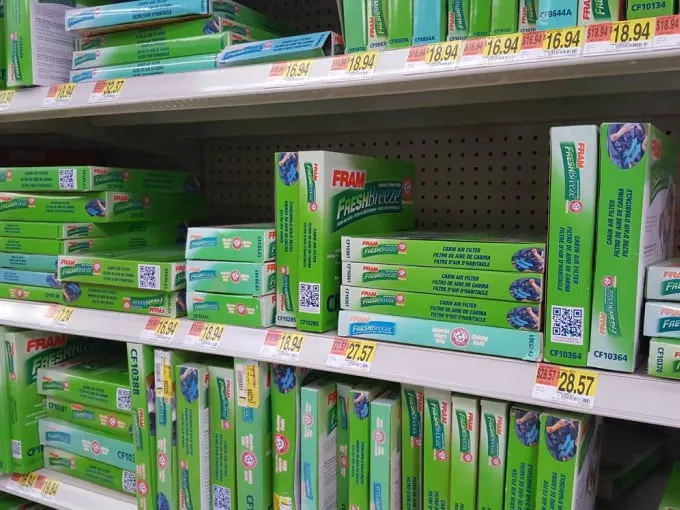 Here's how we changed ours in the 2010 Toyota Tundra.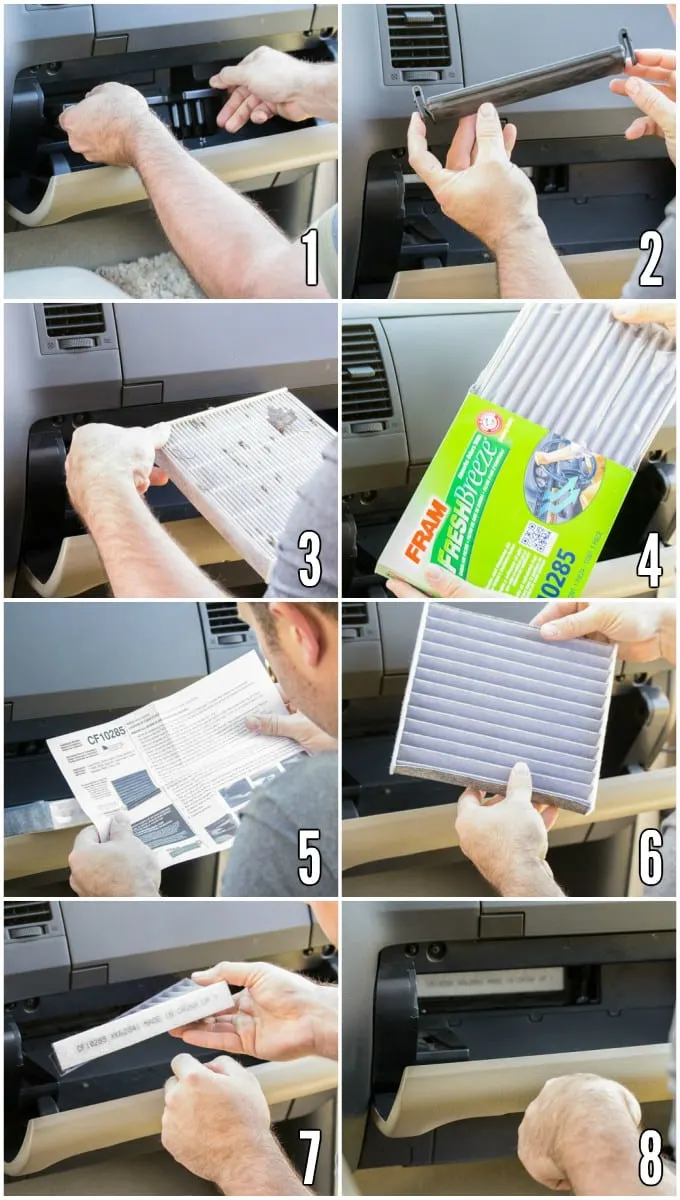 Before you start, set the air conditioning in the vehicle to recirculating mode (not outside air), and clear out your glove box, because that's where you'll find the cabin air filter!
Directions:
Remove the shelf-type piece in front of the cabin filter access cover. You'll have to disengage the shelf from both sides.
Remove the cabin filter access cover.
Slide the old cabin access filter out. Marvel at how dirty it is.
Open your new FRAM Fresh Breeze® cabin air filter.
Refer to instructions for further installation, if necessary.
Install the new cabin air filter according to the air flow indicator. (It will tell you which side goes up.)
Slide the filter straight in.
Marvel at your handiwork. It takes less than 10 minutes!
See how dirty the old cabin air filter was? Yikes!
But now we're all set for the road trips we have planned this spring and summer. And speaking of road trips, you've gotta keep the kids entertained when you're in the car for several hours. I've put together a fun road trip activity book for our son that I'm going to share with you! Laminate the games (or put them in sheet protectors) and give your child dry erase markers to use them again and again.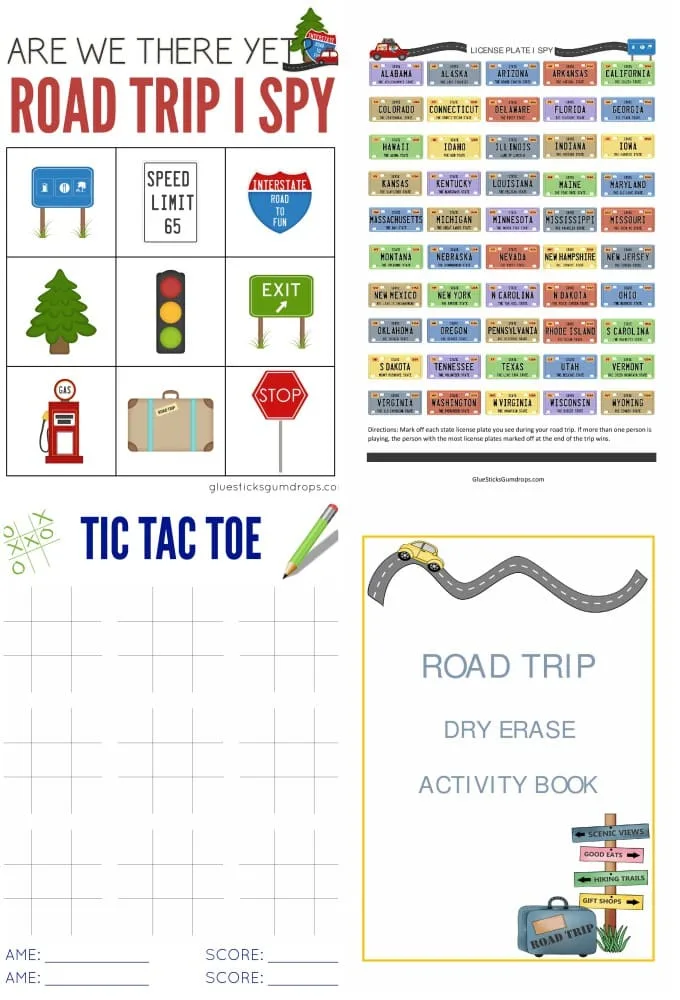 Click to get our road trip activity book printables: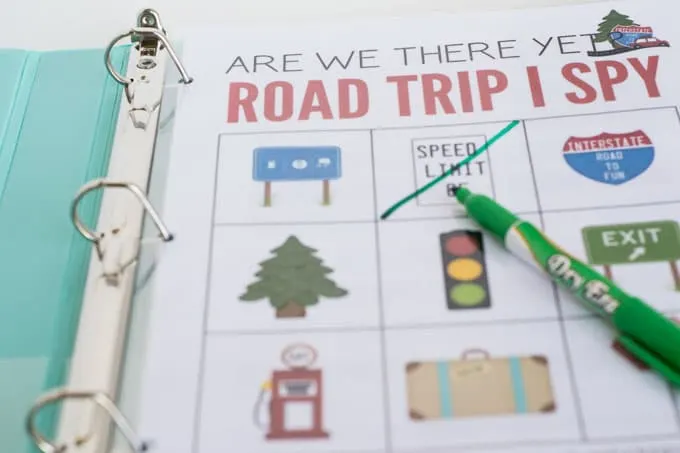 FRAM offers even more road trip tips for families on the go, including fun activities for the kids like this dry erase activity book. Be sure to check them out!