These flavorful Instant Pot chicken thighs are perfect for dinner, while leftovers can be shredded to make healthy and delicious wraps for lunch the next day. The peanut sauce gives the meat incredible flavor that just gets better with every bite.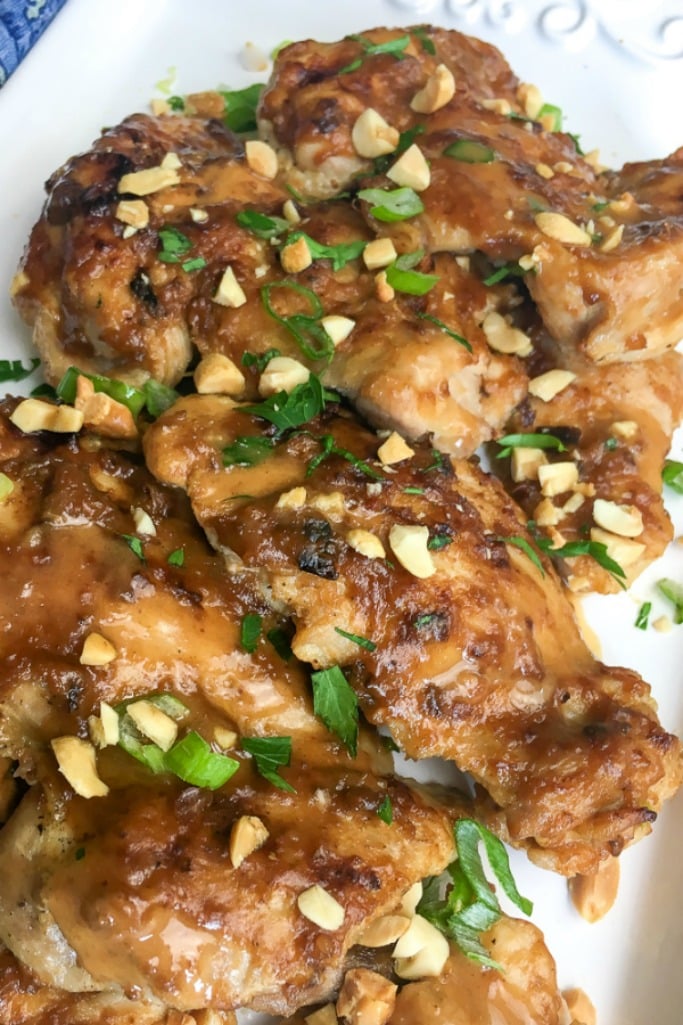 ---
SEE ALSO: 
---
Instant Pot Chicken Thighs with Thai Peanut Sauce
My favorite recipes are the ones that get better as leftovers. I'm serious… I know that some people don't like leftovers, but certain recipes get better in subsequent days after the flavors all come together. This recipe for Instant Pot Chicken Thighs is one of those recipes… if you even have leftovers! They're so tasty that most people gobble them right up.
One trick to this recipe is to add enough liquid to the peanut sauce prior to cooking. If the sauce is too thick, the Instant Pot may not be able to reach adequate pressure. So, if you decide to add more peanut butter, be sure to adjust the amount of liquid, as well.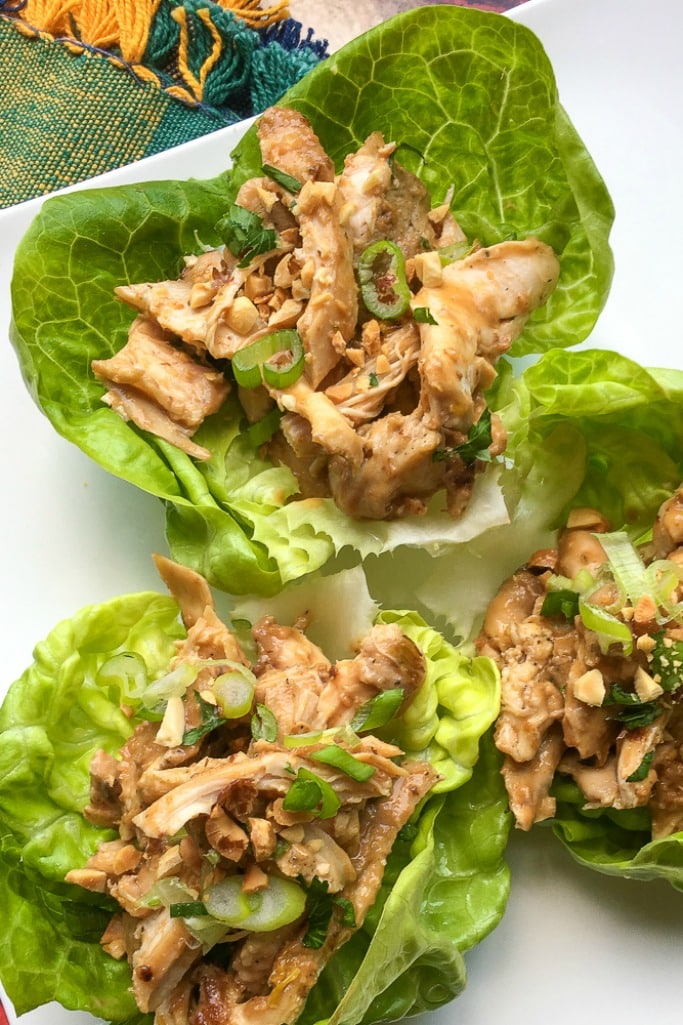 Tip: To get the nice browning effect shown in these images, transfer the chicken thighs to a large, rimmed baking sheet lined with aluminum foil after cooking. Brush each side generously with the peanut sauce and place under a broiler set to high for 2-3 minutes or until nicely browned.
This is not mandatory, but in addition to the deeper brown color, it adds a little crispiness as well.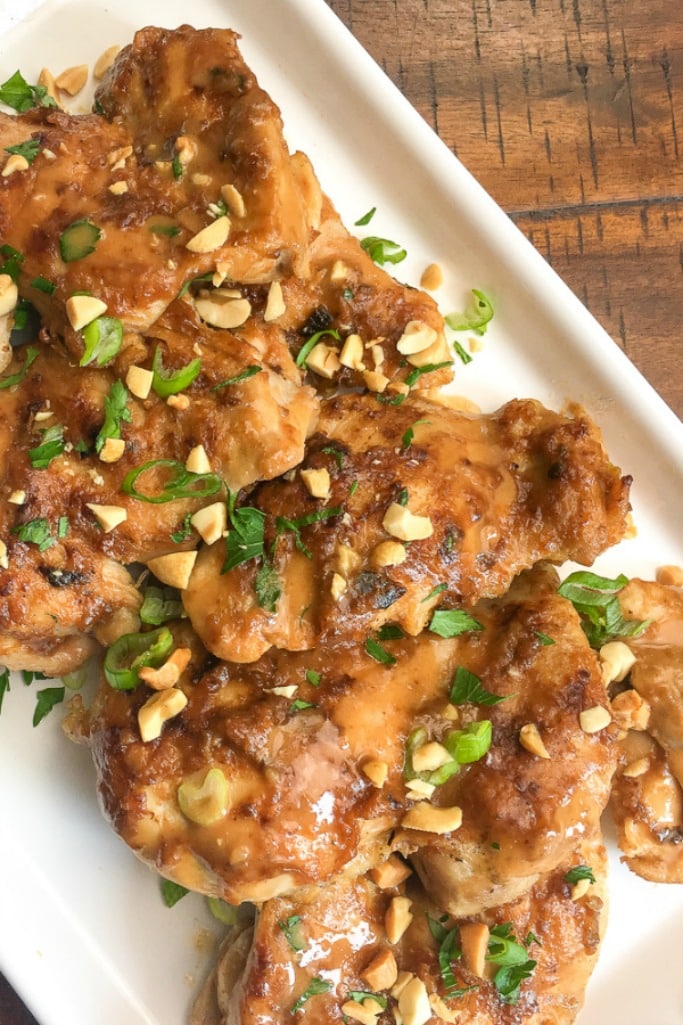 Want more yummy Instant Pot dinner ideas? Check out these posts: