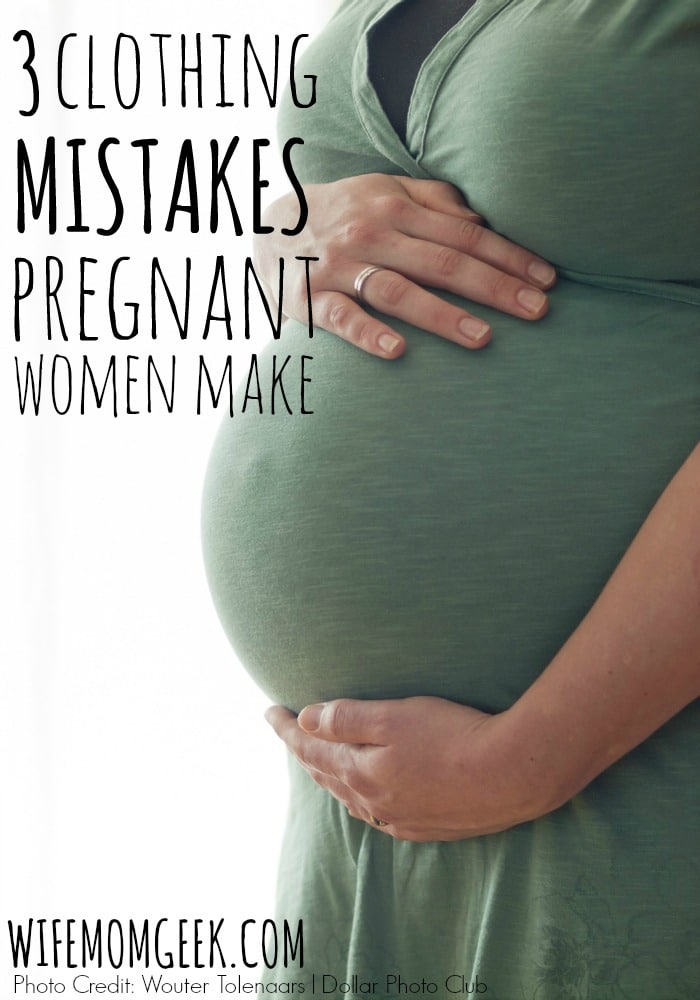 Looking fashionable while pregnant is sometimes a challenge. Believe me, when I was pregnant with my son, I made many mistakes. D'oh! But when and if we have another little one, I'll try to look more pulled together and stylish. Here are three of the most common maternity clothing mistakes pregnant women make.
RELATED: 5 Things No One Tells You About Recovering From a C-Section
Mistake #1: Buying regular clothes a size or two larger.
I'm guilty of this one. Instead of shopping specifically for maternity wear, I thought going up a size or two would do the exact same thing. Boy, how wrong I was! I ended up with ill-fitting clothes that may have fit around the waist and belly, but they were so unflattering everywhere else.
Mistake #2: Wearing high heels late in pregnancy.
I'll be honest–I never wear heels. Like, ever. I'm too clumsy for them. Kudos to you ladies who are able to rock them. But please give your tootsies and feet a rest when you're late in your pregnancy! A cute pair of flats will feel so much better on your feet. And let's face it, no one's feet look cute when they're swollen and popping out of strappy heels.
Related: Fun and Cheap Baby Shower Prize Idea
Mistake #3: Trying to hide the baby bump.
So many women try to hide their bumps. Why? It's so beautiful! Rather than wearing baggy tops, find ones that are cinched or belted just under your breasts to help the fabric flow over your baby bump to accentuate it. Really, I think women are so beautiful when they're sporting a bump.
As a plus size mama, it was difficult to accentuate the bump without just looking like I had a big belly, so if you're one who can rock the bump, do it for all of us. 🙂 I finally found a few tops that were cinched just right near the end of my second trimester. I loved wearing those tops… and probably cycled through my three favorites more than I care to admit.
What was your favorite item of clothing when you were pregnant?