Marriage is hard work. Anyone who has ever been married will tell you the same, especially after they've been married for more than a couple of years (end of the honeymoon phase, you know). That doesn't mean that it always has to feel like hard work, though. When husband and wife encourage one another, a marriage is much easier and way more fun. Here are five ways that you can encourage your husband today: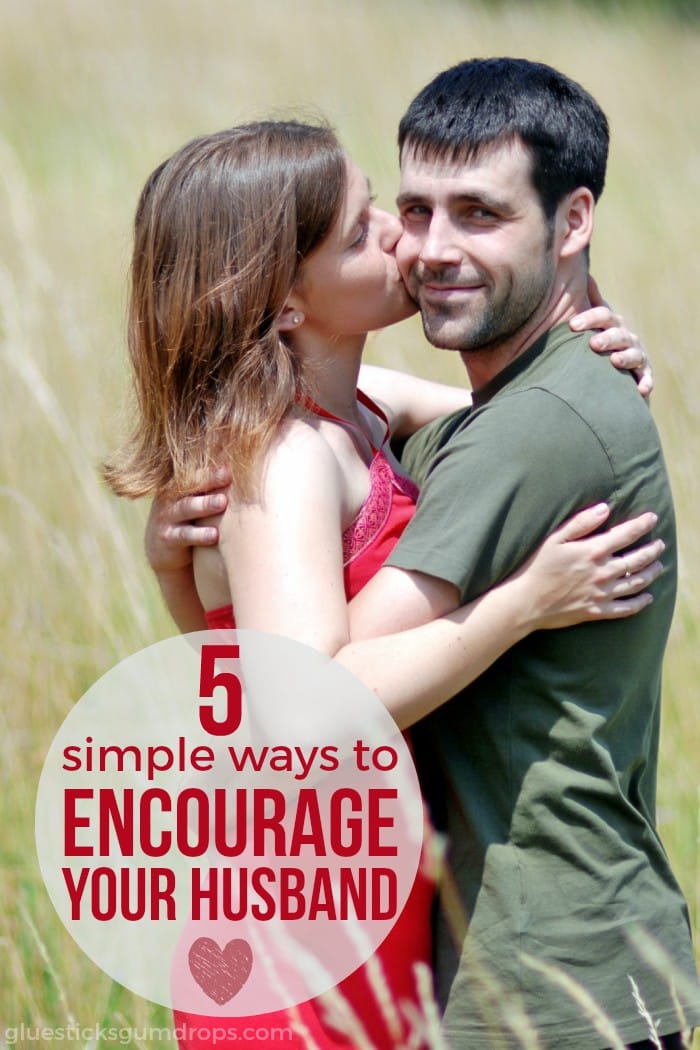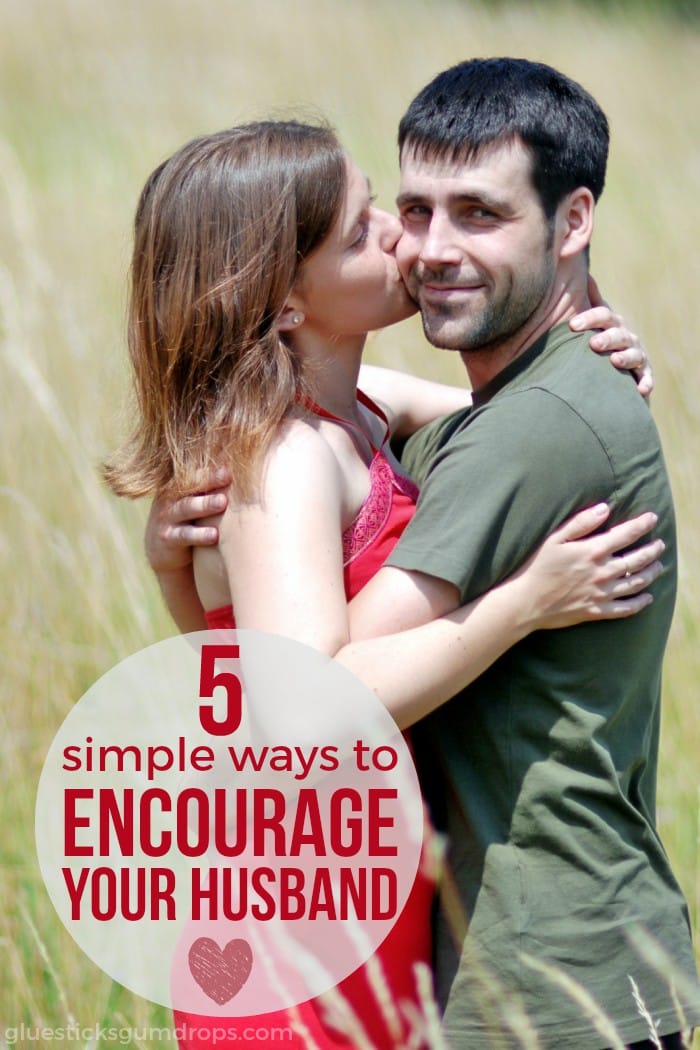 Easy Ways to Encourage Your Husband
Thank him for the work that he does. It isn't fun for him to be away from home all day, working to support the family. It is important work, however, it can start to feel pointless if the effort that he goes to is not recognized. It's easy for both spouses to take each other's efforts for granted (I wrote about that here), but we need to make a point to show our gratitude more often.
Make lunch for him. This is a simple way to show him that you appreciate the work that he does and that you care about him. A gesture like this is a fast and effective way to show him that you think he is special.
Be his cheerleader. Especially around other wives and especially if they are complaining about their husbands, it can be easy to fall into that pattern of complaining. Instead of laying out everything he does wrong, why not focus on what he does right, both when talking to him and when talking to other people?
Believe in him. When he wants to do something or try something new, don't be the one that drags him down. Of course, be realistic, but especially when he has had a difficult day, remind him that you believe in him and his ability to do anything he puts his mind to.
Keep your relationship playful. He does not want to be hammered on all day at work to then come home and be nagged at. Keeping your relationship as playful as possible can be a great way to encourage him.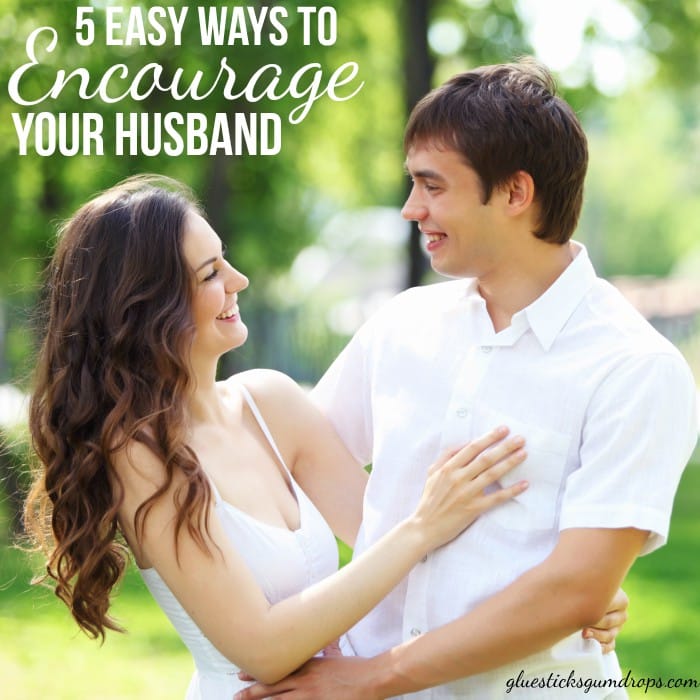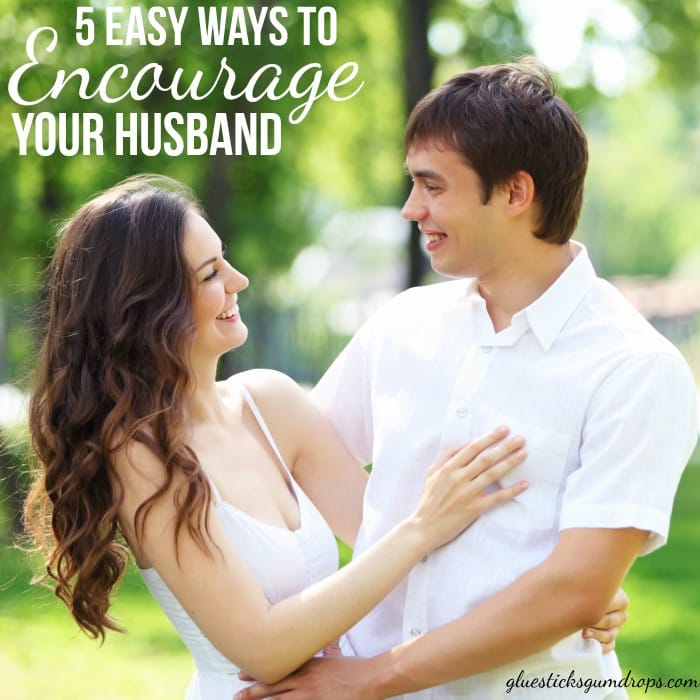 If you liked reading about ways to encourage your husband, you'll also want to check out: