We have pets… Three of them, to be exact. Two cats and one enormous dog. And I've gotta be honest, pet hair can be a real problem if you let it get out of control. Here are five tips for dealing with pet hair that we've used to battle the constant shedding in our home.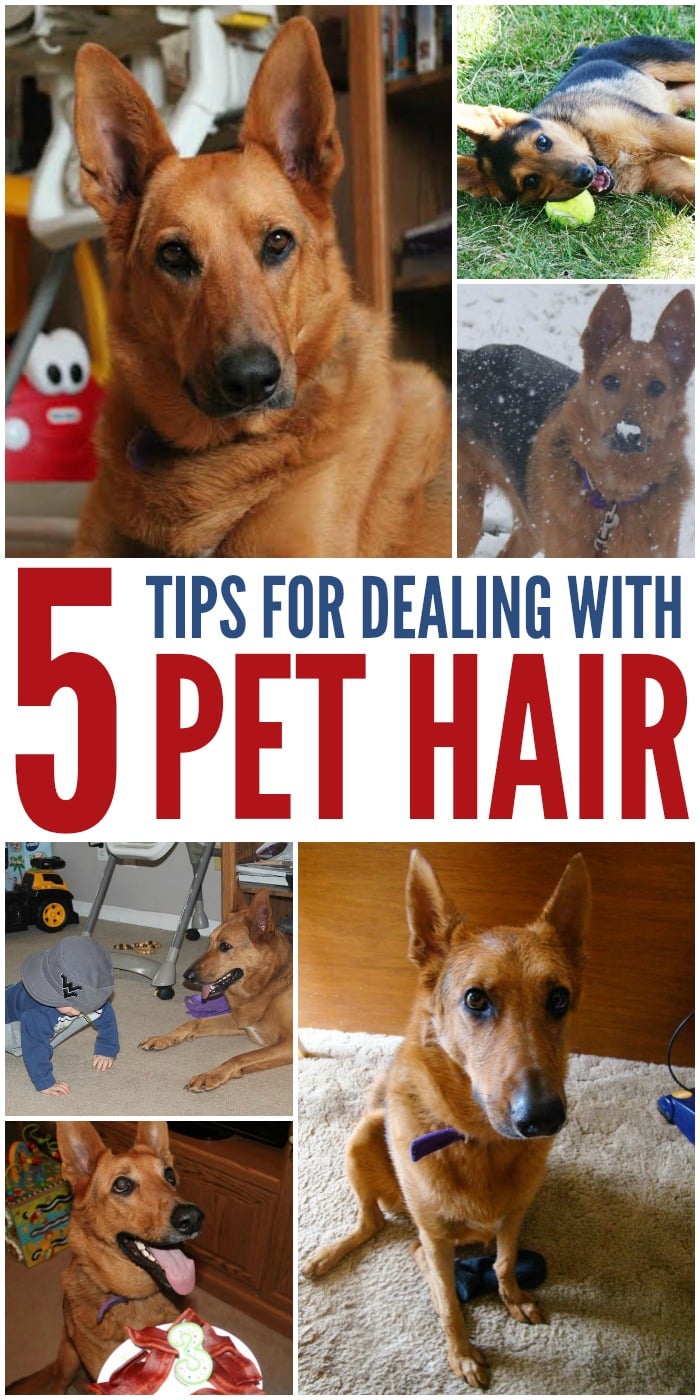 1. Keep a lint roller on you at all times.
My husband works in law enforcement, so having a uniform that's not in tip-top shape is out of the question. We use all free clear for washing, and a good old-fashioned lint roller is always on hand for touch-ups. After all, you never know when your dog or cat will brush past, leaving your navy pants covered in hair. When you have pets, you have to keep a lint roller in your car, at your desk and in your purse. You just have to.
2. Vacuum every day.
I know. I said it. There's no magic formula for having a hair-free home if you only want to vacuum once or twice a week. When you have multiple pets like we do, daily vacuuming in our high-traffic areas is a must.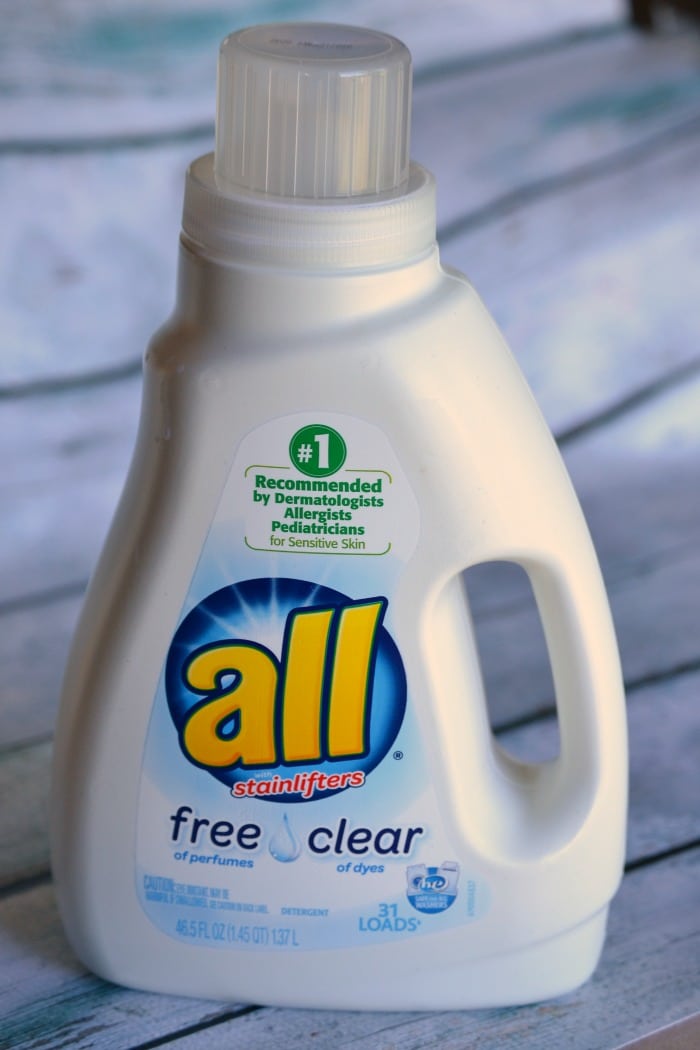 3. Wash your laundry with a good detergent.
We use all free clear on EVERYTHING in our home. From the bedding to our clothes, its the one brand we trust. Why? Because we know that our pets and our kiddo will be safe around it. It's a gentle, 100% hypoallergenic formula, and it doesn't leave the smell of heavy perfumes like other detergents. And we've found that it does a spectacular job of pulling away pet hair, especially after using the all free clear dryer sheets in the dryer.
4. Groom your pets regularly.
In the hustle and bustle of daily life, it's easy for some things to get lost in the shuffle. But don't forget to brush your pets. Our dog sheds like crazy in the spring when she loses her winter coat, so we sometimes brush her twice a day at that time. Usually, though, every couple of days works for both our dog and our cats.
5. Take care of your furniture and bedding.
Not a fan of slipcovers? Me either. But we do often cover our furniture because both cats and our dog love the sofa and the love seat. We've even used large sheets to cover our couches and chairs when it's just us at home. Easy on, easy off, and you can toss them in the wash with some all free clear. And you can always remove the covers when company comes over.
Having trouble with pet hair in your own home? Get a $1 off coupon for all free clear products to rid your clothes of pet hair!
More Pet Tips and Tricks: