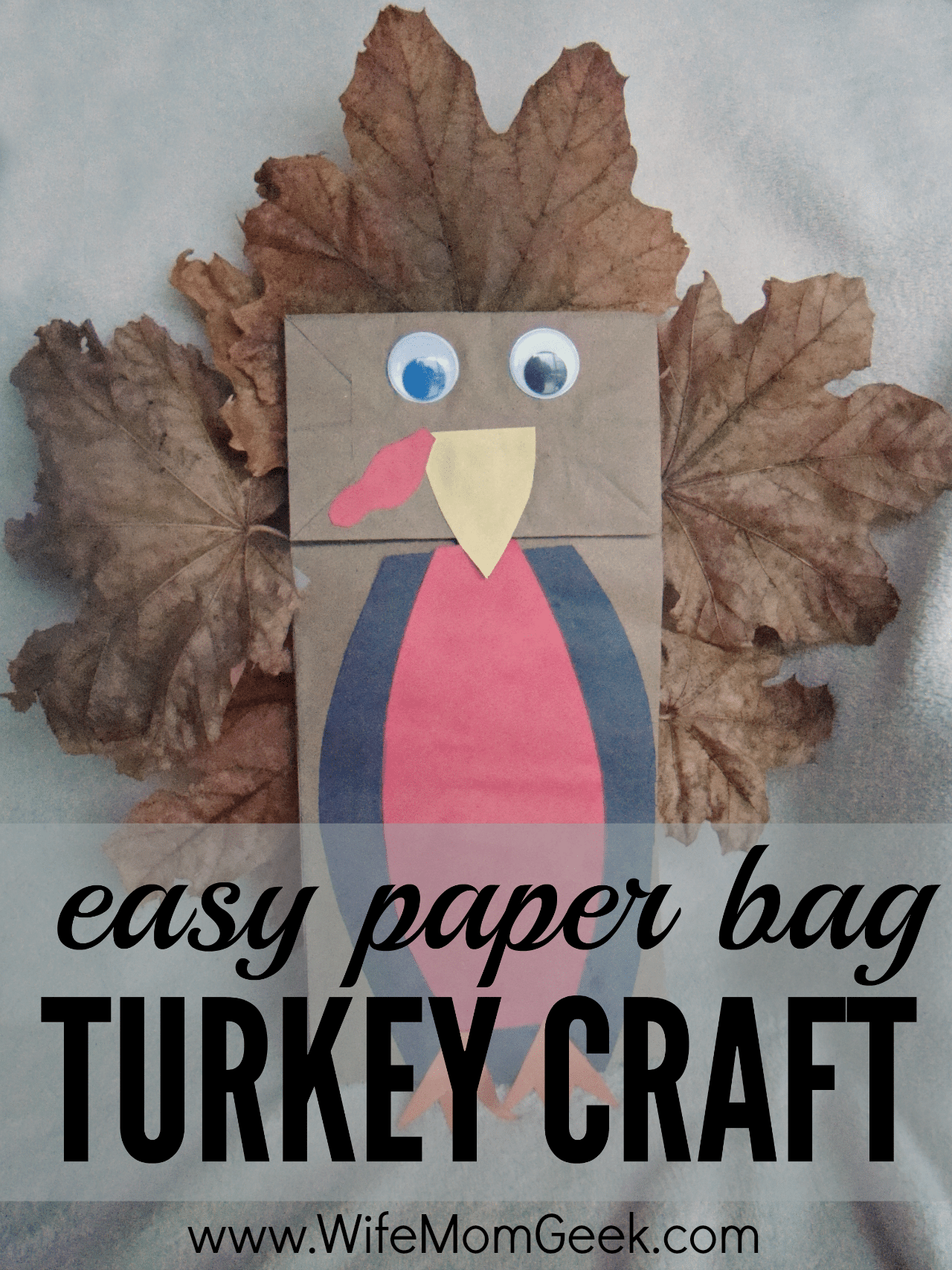 The leaves are nearly gone from all the trees here, and Thanksgiving is just around the corner. So I thought we'd take advantage of all the leaves in the yard (since it's sadly too cold to jump in them) and make a craft. Here's a traditional paper bag turkey puppet with leaves for feathers. You can easily cut out all the shapes from construction paper yourself, but if you'd like a template for the little ones to use, I've included one below. Just cut out the pieces and trace them onto construction paper. Older kids may just want to color the pieces themselves.
After gluing all the pieces on the front of the turkey, we flipped him over and taped leaves to the back. You could also glue them, but my toddler doesn't have the patience to let glue dry twice, so tape was our solution. And if all your leaves are gone, just cut out some feathers from construction paper.
What you'll need:
Red, Black, Orange and Yellow construction paper (or colors of your choice)
Googly eyes
Paper bag
Scissors
Glue
Scotch tape
Leaves
And here are a few shots of the finished product. The body pieces actually fit much better than shown, but the little guy loves to place the pieces since he doesn't have the hang of cutting yet.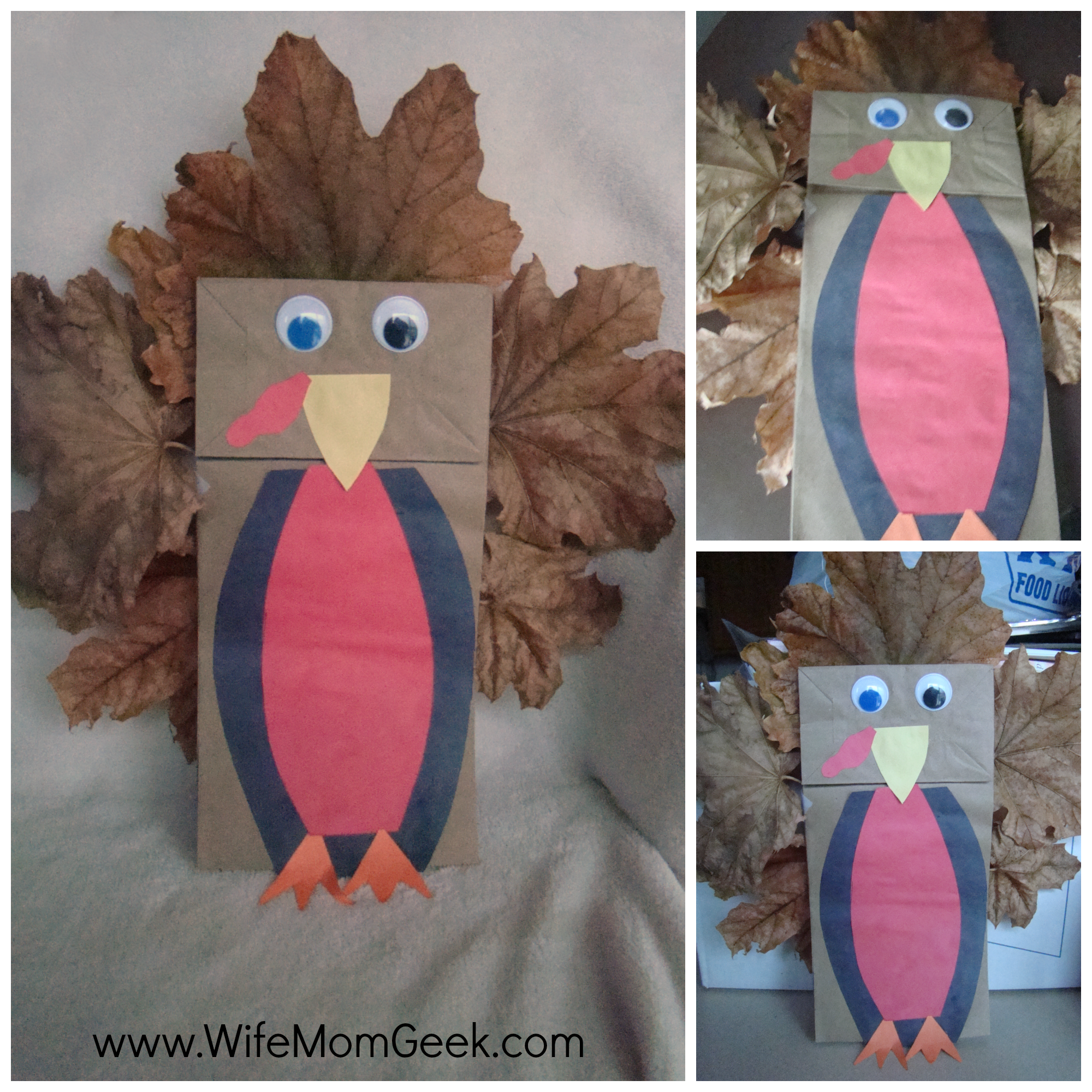 And here's a picture of the little guy with the turkey. He was too excited to hold still. Enjoy!