As Thanksgiving and cold weather approaches, you may need some fun indoor activities to do with your kids. These Thanksgiving kids crafts are perfect for the month of November. You have enough here to keep you busy all month long! From gratitude projects to turkey puppets, you'll find a fun activity for any age here.

Thanksgiving Crafts for Kids
Crafting is one of our favorite Thanksgiving traditions. With all of the fun ideas we've listed below, we hope it becomes one of yours, too!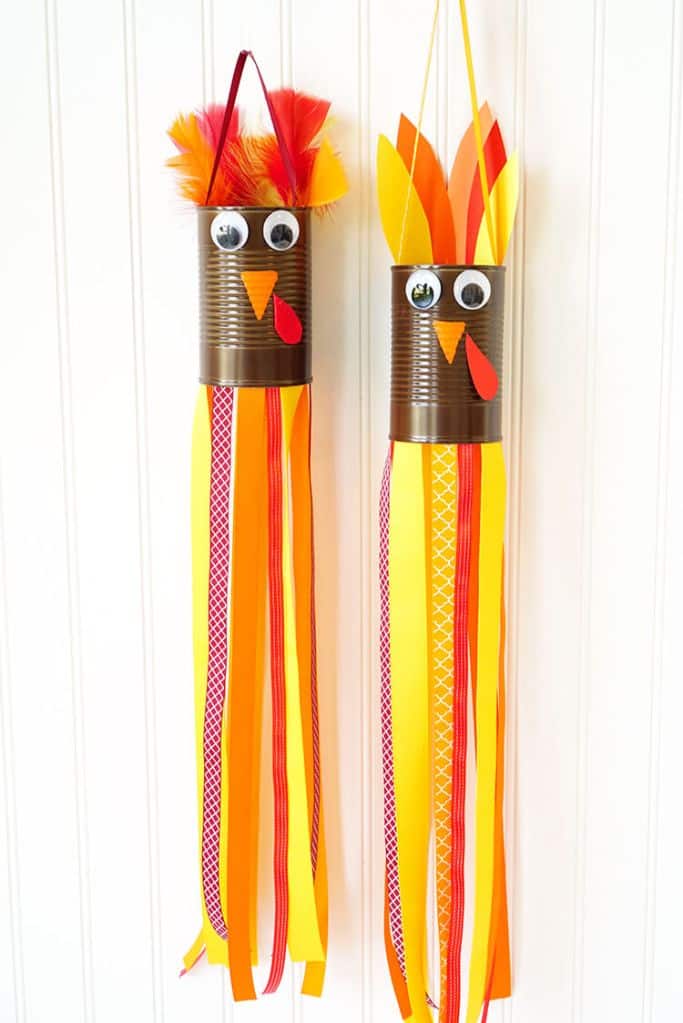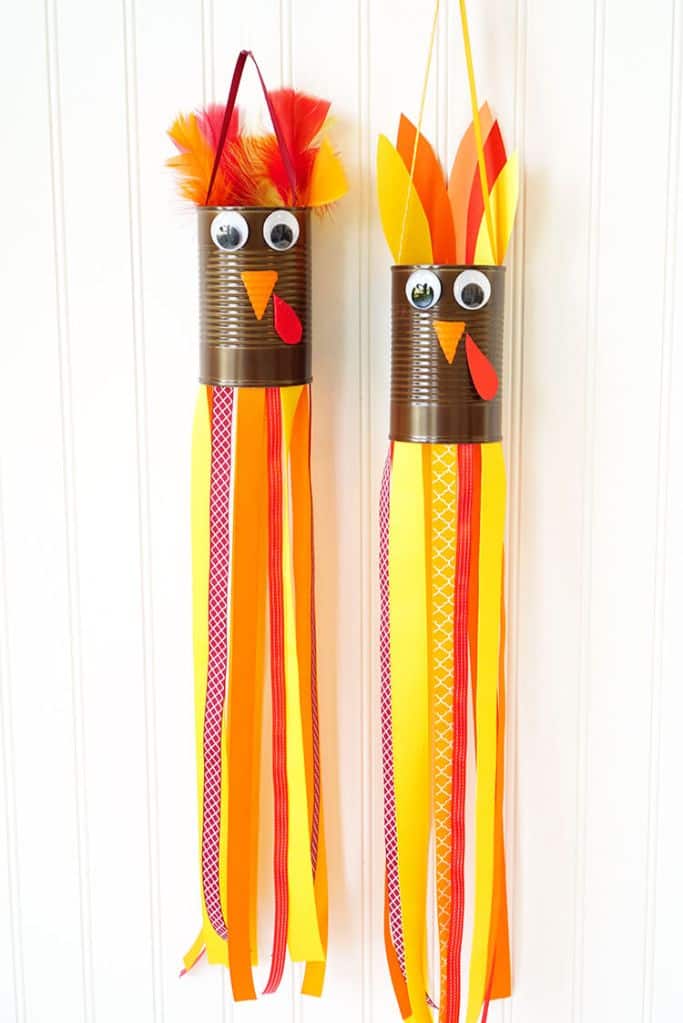 I want to make a few of these turkey windsocks from Happiness is Homemade right now! You can easily pull these together with materials you have around your house. Don't have ribbon? Shred some old shirts that you're no longer wearing. No googly eyes? Just paint some on! No feathers? Use colored paper instead. The possibilities are endless!
We have loads more turkey craft ideas, too!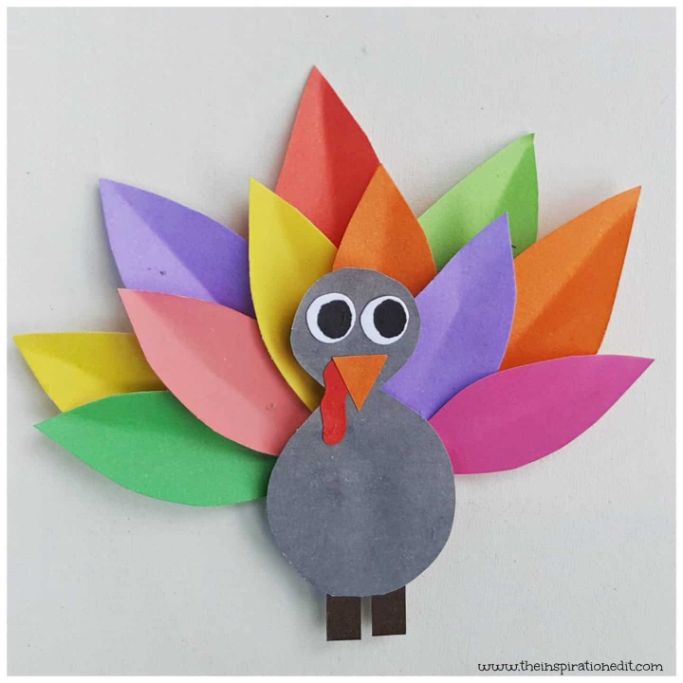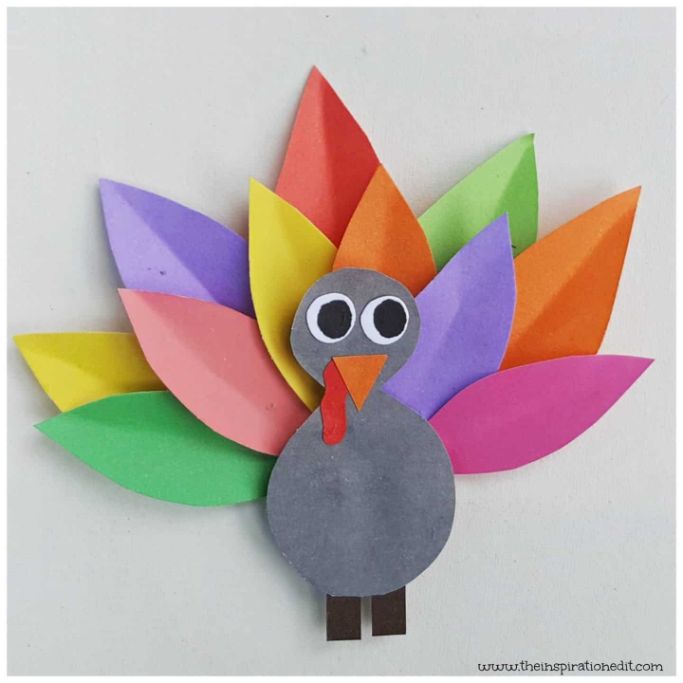 This Rainbow Turkey Craft by The Inspiration Edit is so adorable. It gives kids lots of opportunities for cutting and gluing practice, and this colorful turkey will look wonderful on your door or fridge.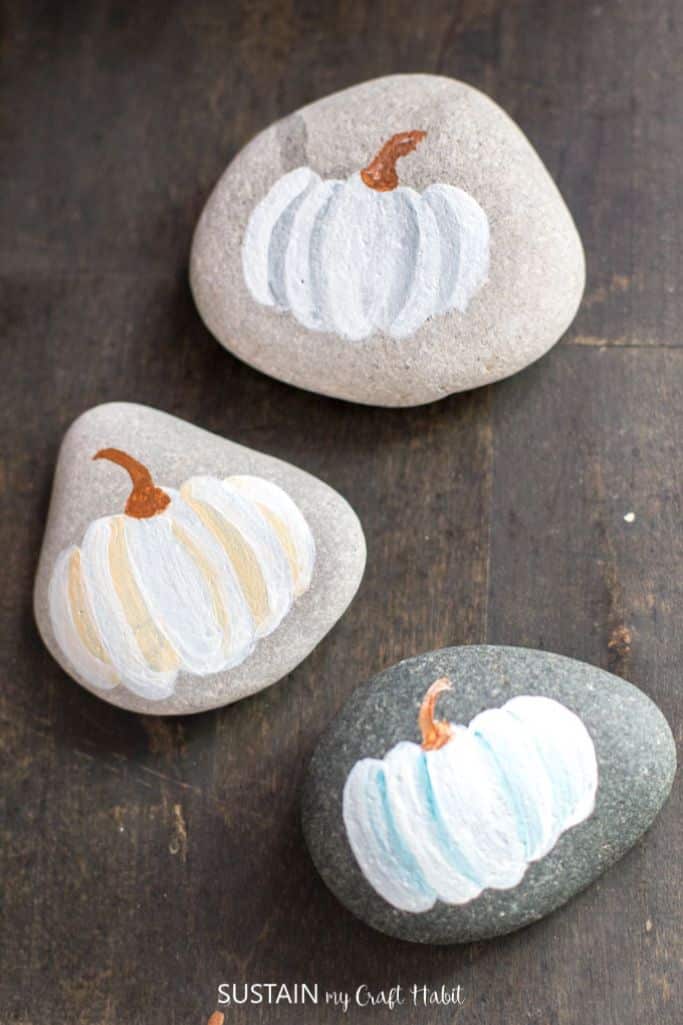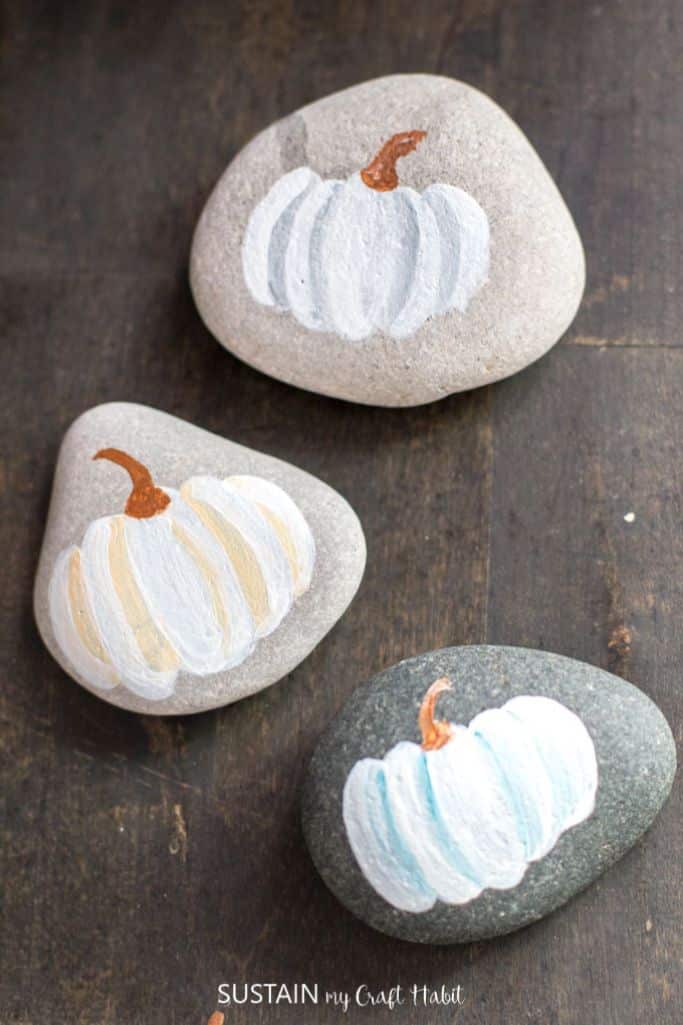 We just love participating in the rock hunting challenges in our local area. If you do, too, these painted pumpkin rocks are perfect for October and November. Imagine the smile they'll bring to someone's face!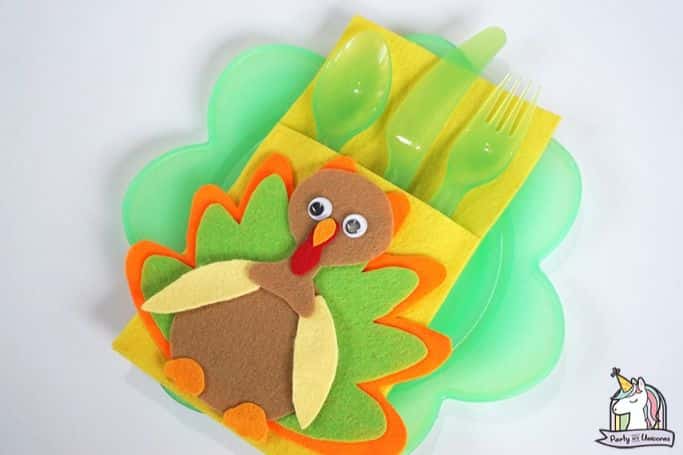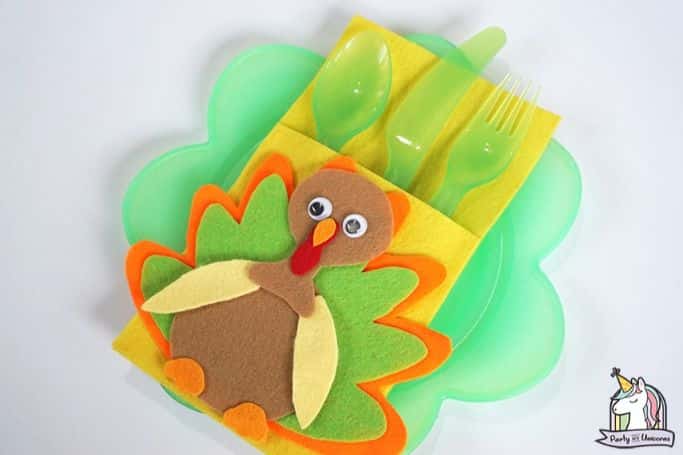 Dress up the table with some adorable cutlery holders made by the kiddos. Don't worry mamas… this activity by Party with Unicorns comes with a printable template to make things easier. You can't get it wrong!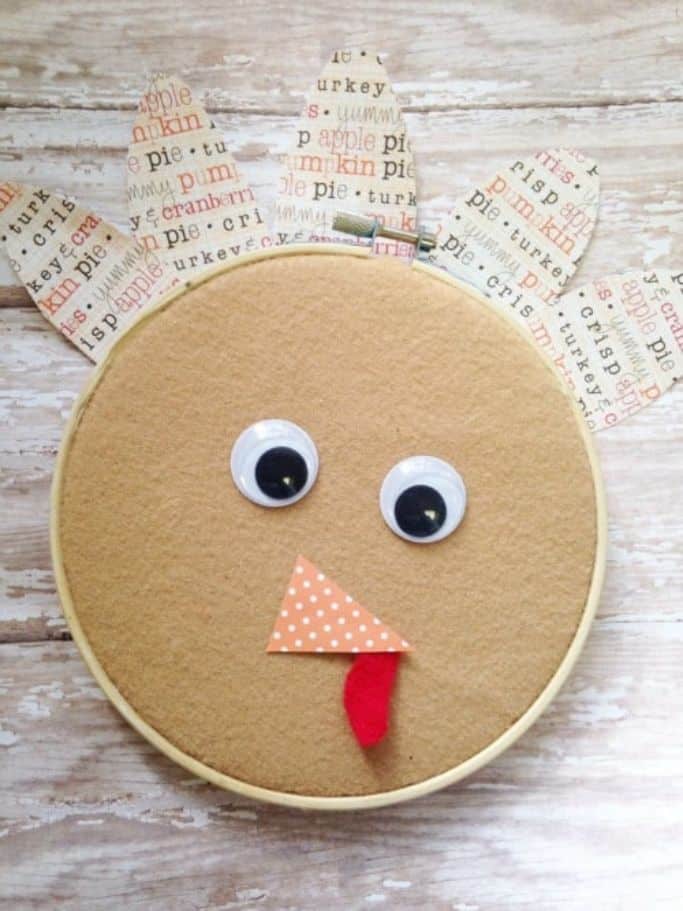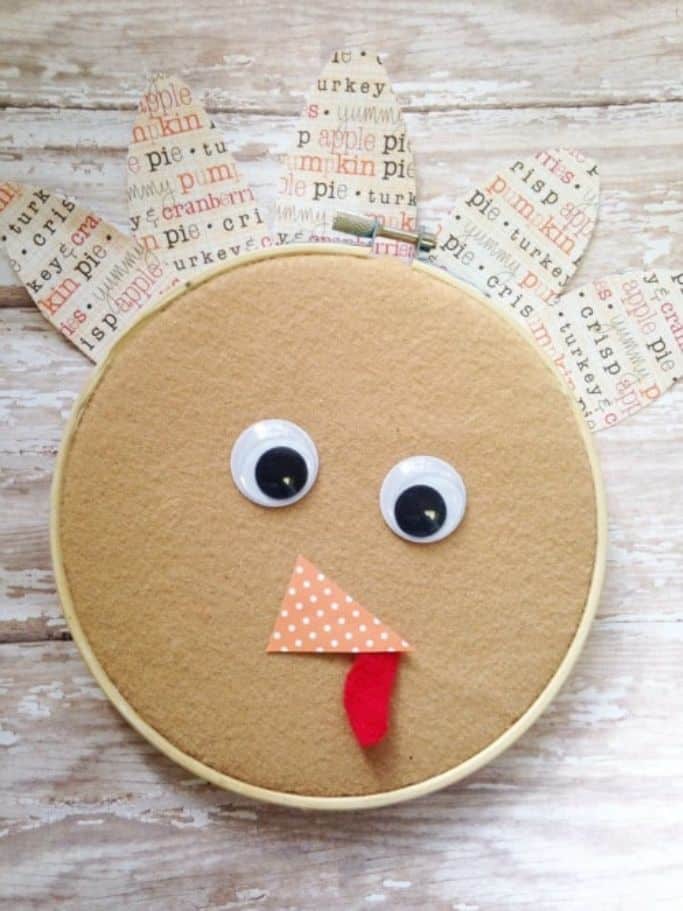 You can't get much simpler than this embroidery hoop turkey by Simple in the Country, and it's cute enough to display on the mantle or wall or to present to a hostess as a gift.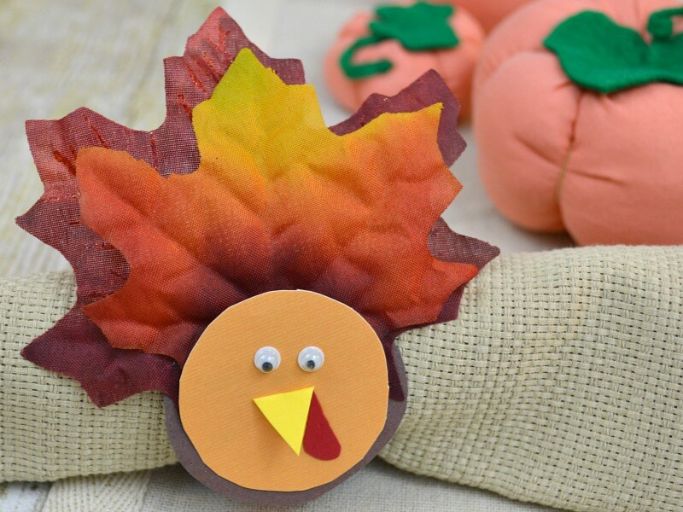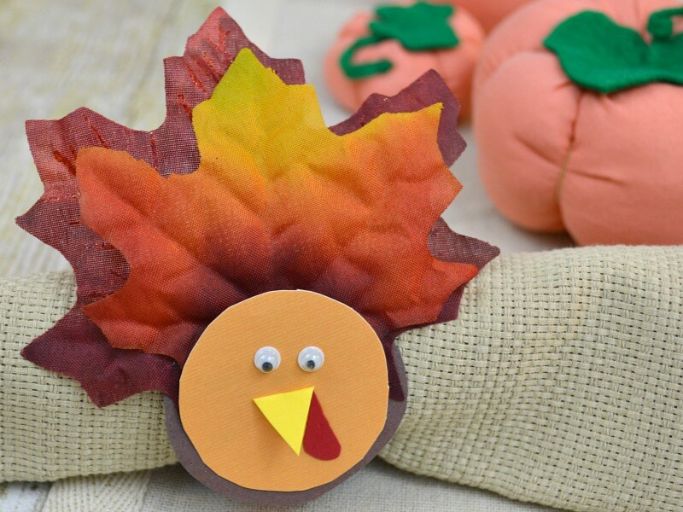 Kids can help with the Thanksgiving table by making some super cute turkey napkin rings to brighten things up. This inexpensive craft from Organized 31 is a great way to spruce up either the kids' table or main table.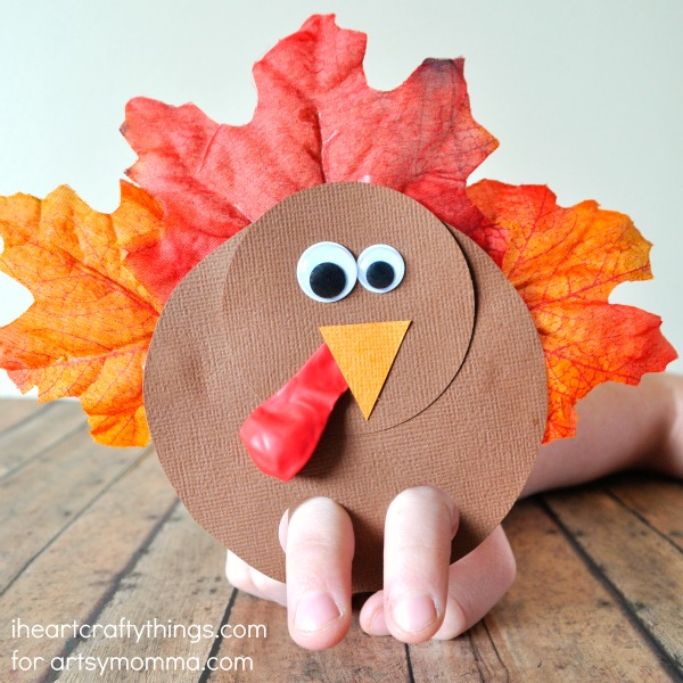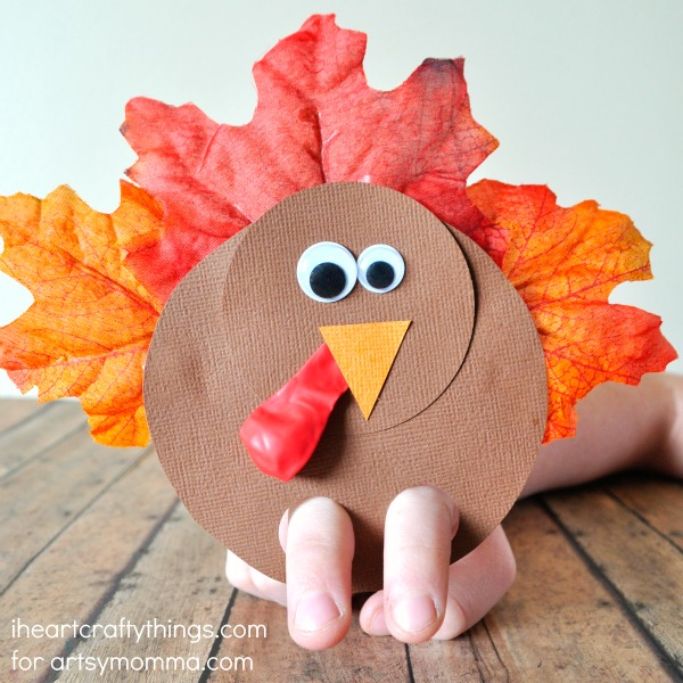 These turkey finger puppets found on Artsy Momma are super fun! Make some for the kids to put on a little puppet show after the meal. There are lots of turkey-related books available (probably many in your local library), so they could even read a story and act it out with the puppets.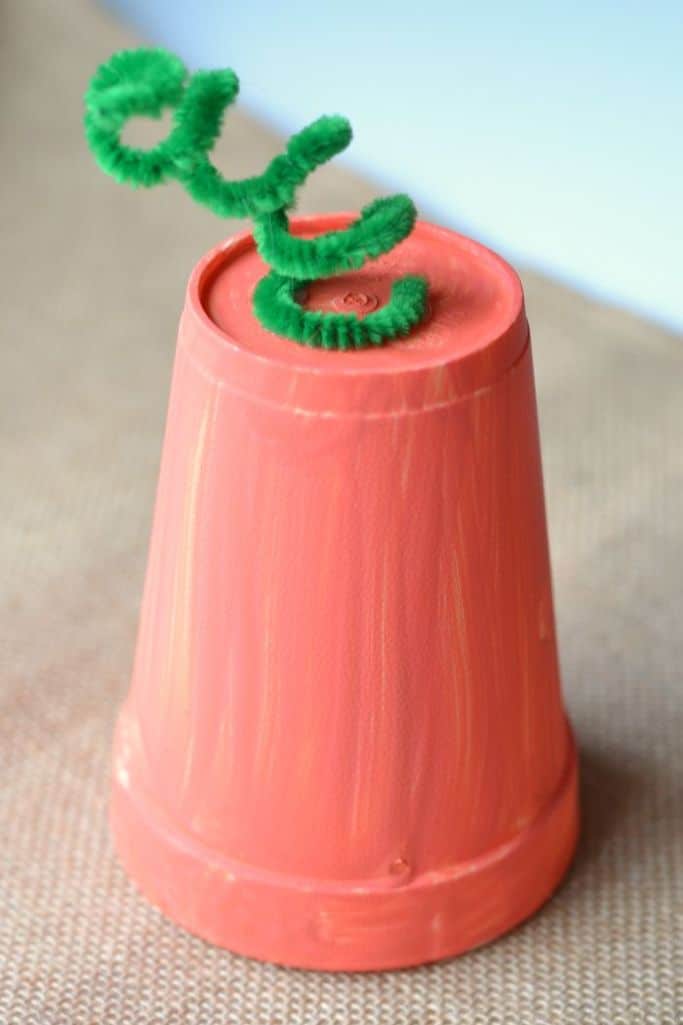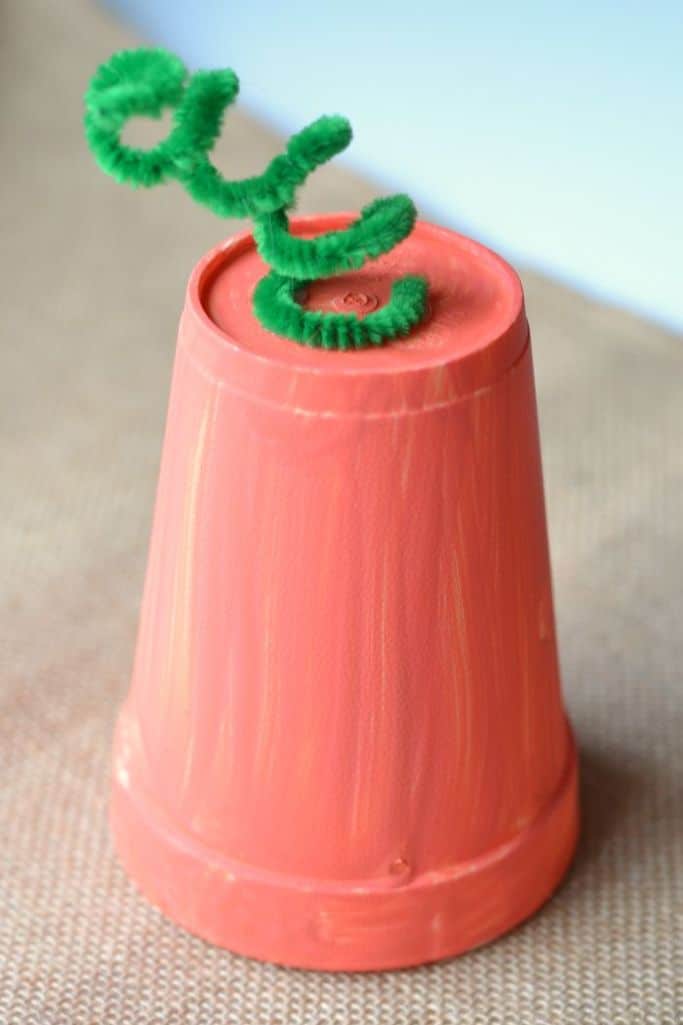 Paint a few of these cup pumpkins from Happy Home Life to add to the kids' table. Maybe even hide a special treat underneath for them to have for dessert!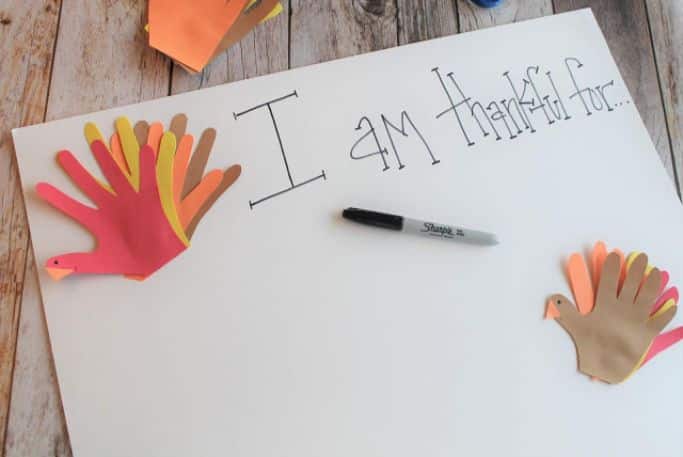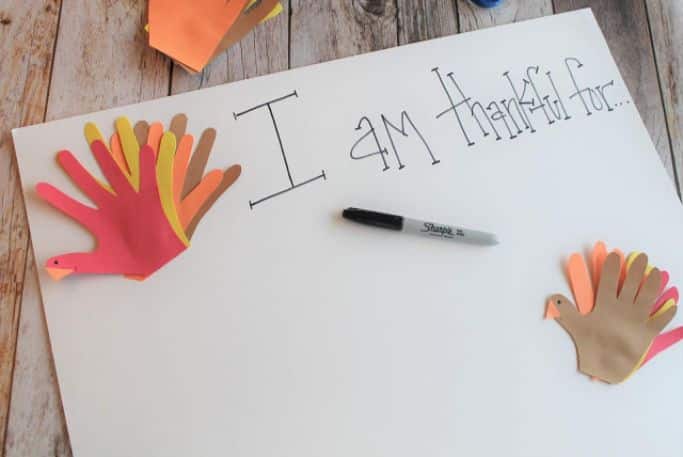 Put a thankful chart together at the beginning of November to remind yourselves of all that you're grateful for throughout the month. Alternatively, you can wait and do this on Thanksgiving, and have everyone name one thing they're thankful for. (From Sew Simple Home)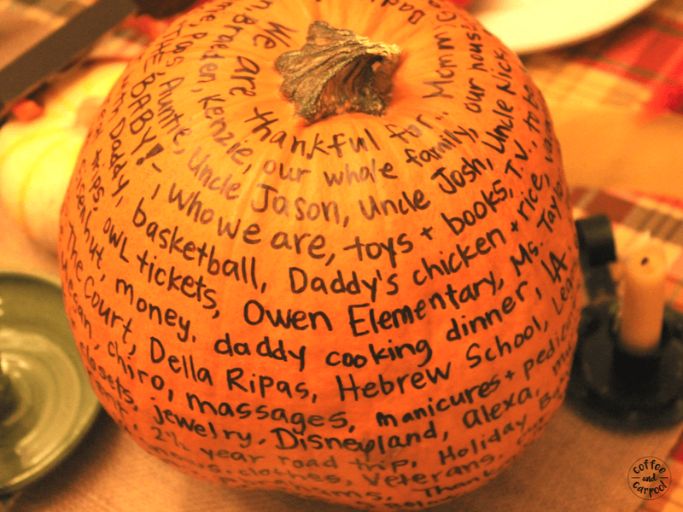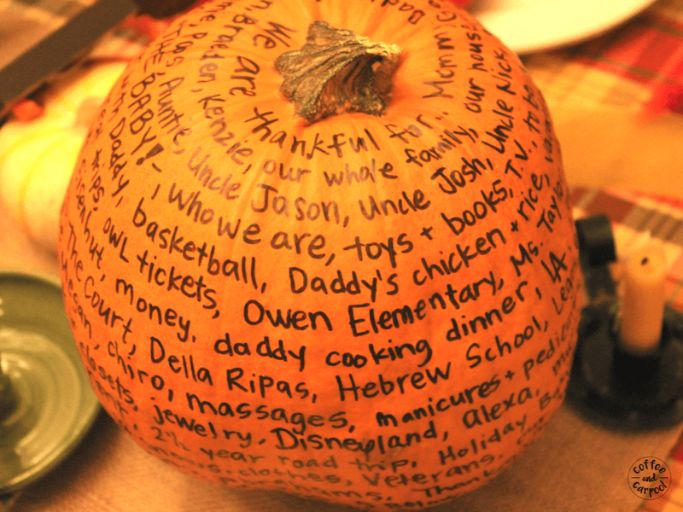 Another idea along the same lines is a gratitude pumpkin. I love the idea of doing this activity from Coffee and Carpool at the table… ask each person dining on you what they're thankful for, and write all the answers around the pumpkin.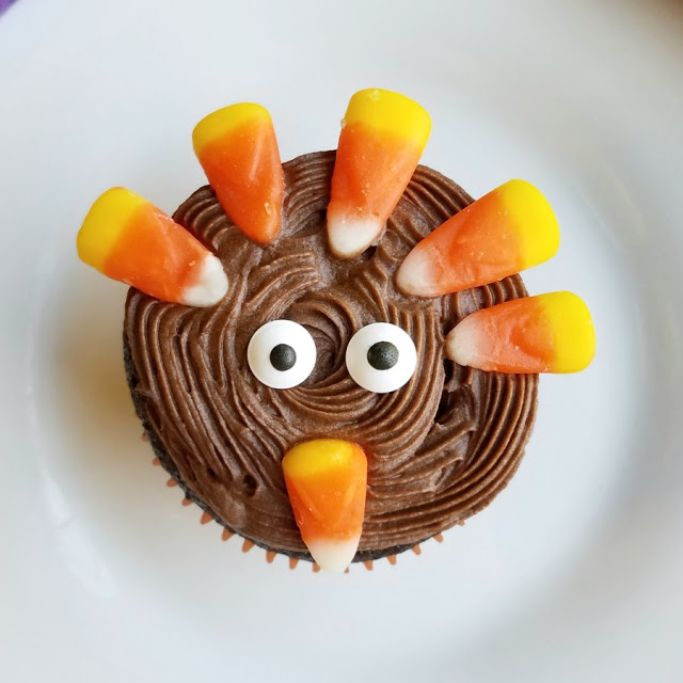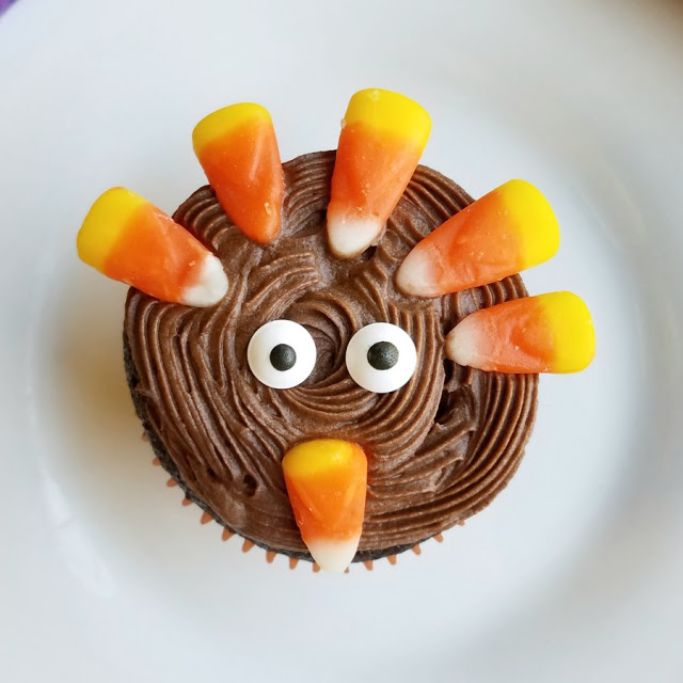 Let the kids take care of dessert (at least partly) by making these super easy Tom the Turkey Cupcakes. All you need are candy eyes and candy corn. So simple! (From Cooking with Carlee)
Our turkey paper bag craft was made years ago but is still one of our favorites. You'll want to grab some leaves when they're a little softer and wetter, though. Ours were crunchy and didn't hold up too long to play.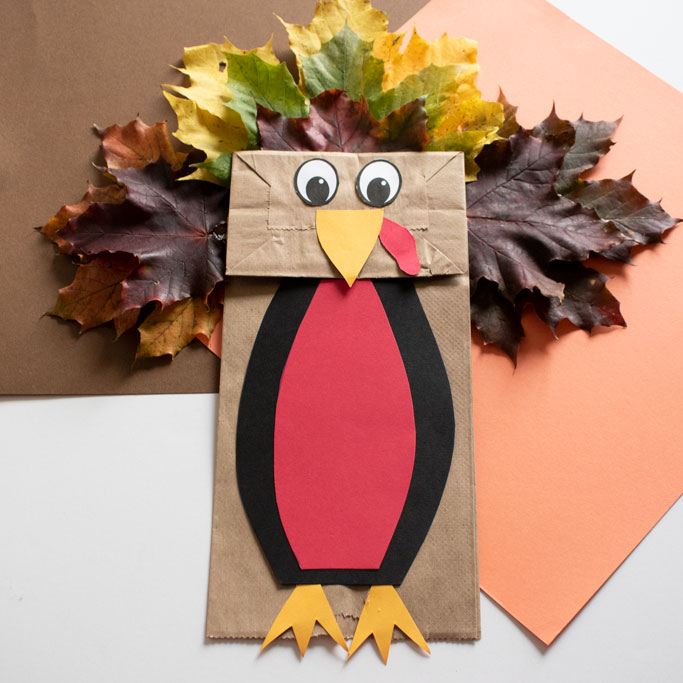 Printable Thanksgiving Activities for Kids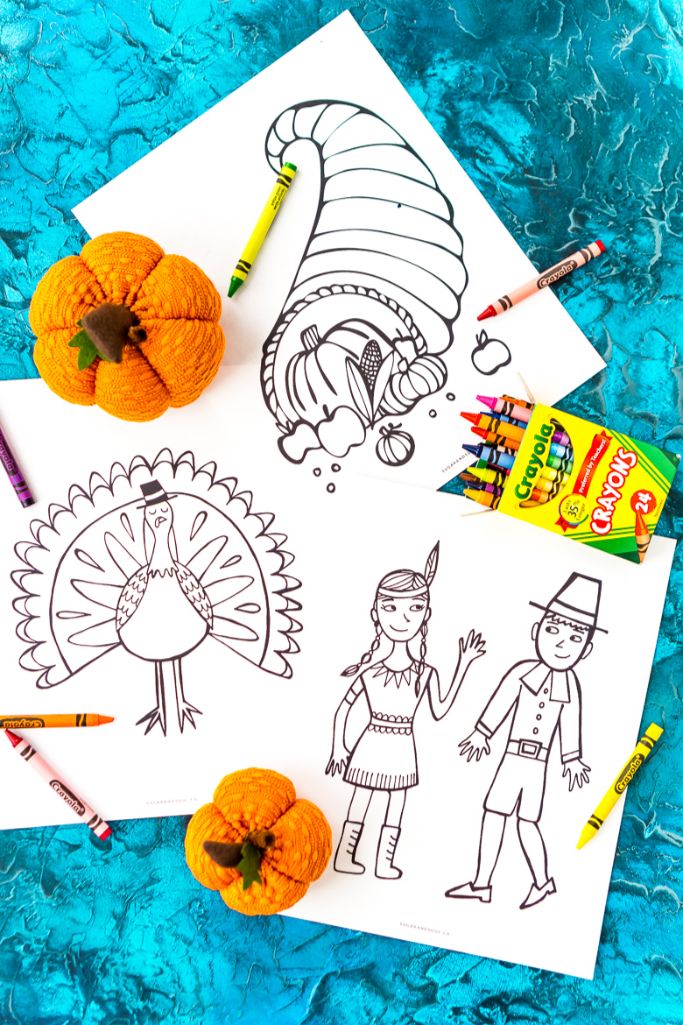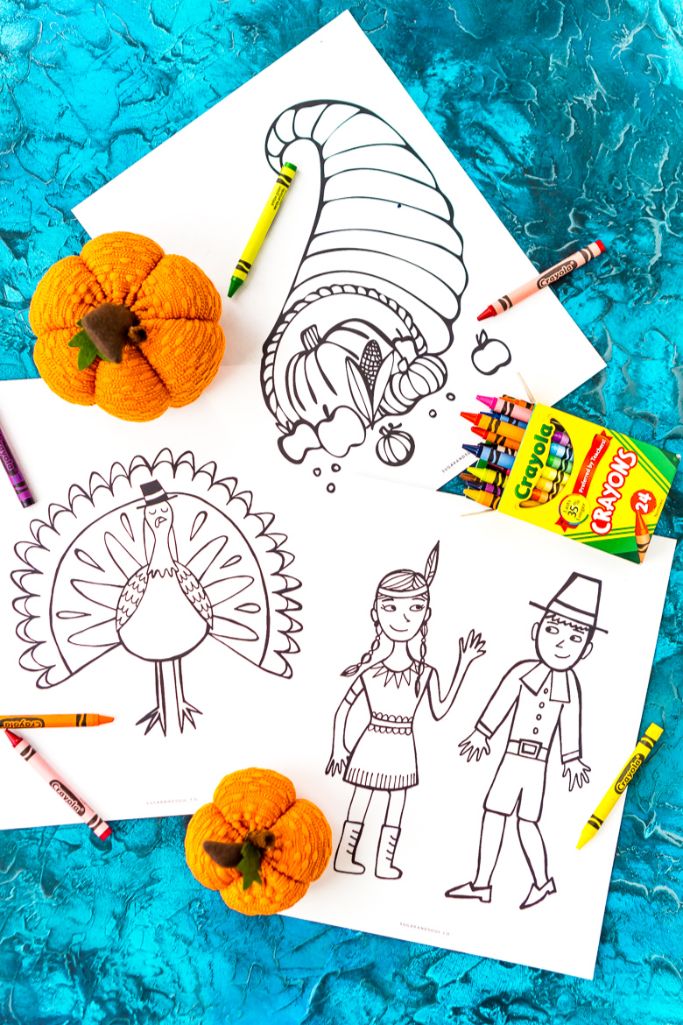 Set out a few of these Thanksgiving coloring pages by Sugar and Soul at the kids' table this year. It'll give kids something to do while waiting on the food or between courses.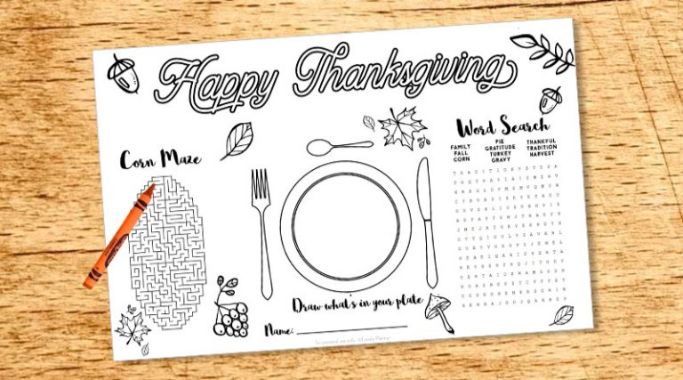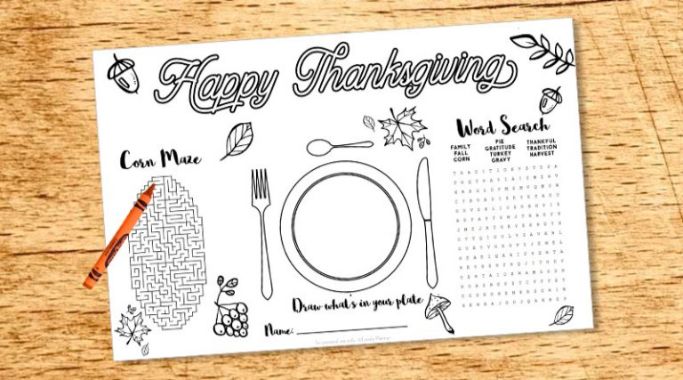 Or these printable Thanksgiving placemats from Lovely Planner provide lots of fun for little ones! This includes a word search, a maze, a space to draw, and some things to color. What a fun little project for the kids' table.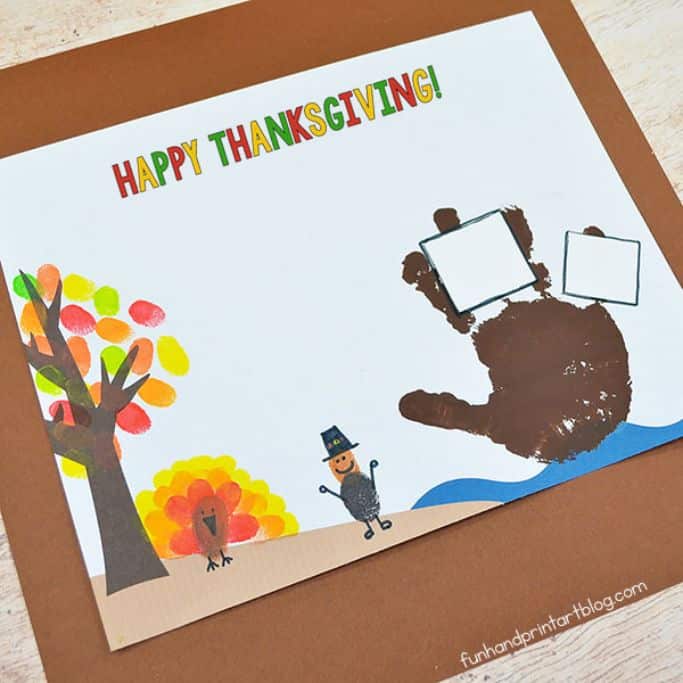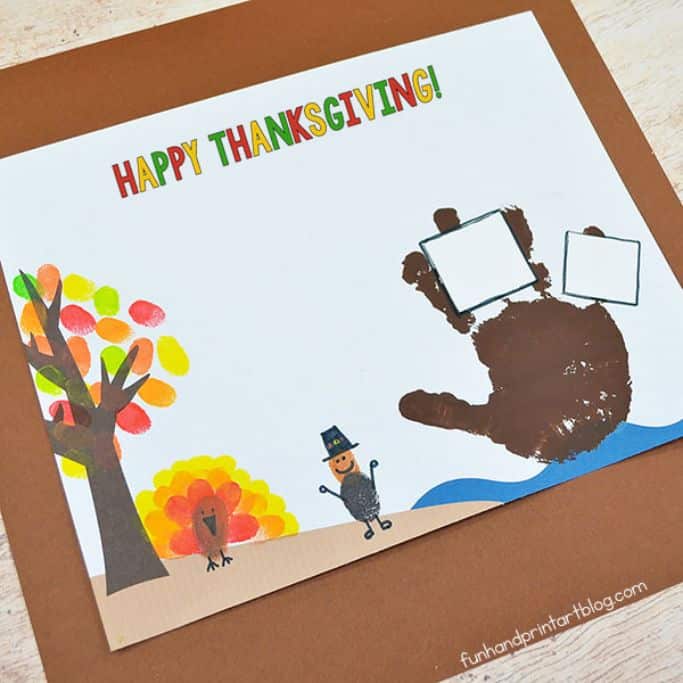 This printable fingerprint pilgrim art template from Fun Handprint Art is a low-fuss activity for the table, too. If you don't want to mess with paint, you could always provide paint pens or markers to draw the faces.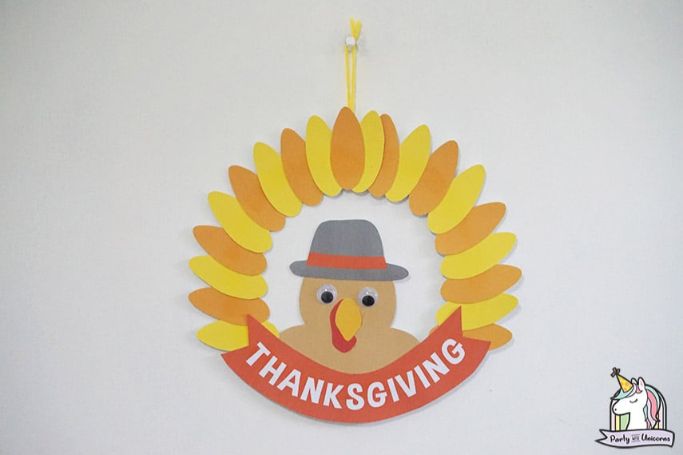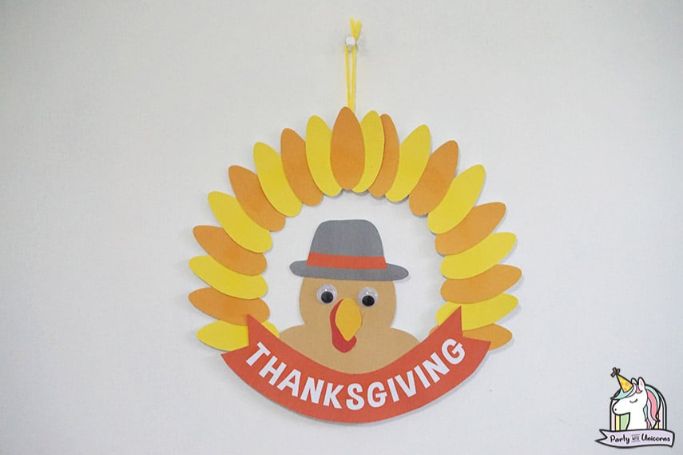 Make a Thanksgiving wreath using this printable template from Party with Unicorns. It provides lots of cutting practice for those little ones working on their scissor skills.
Crafting is such a fun way to spend time with the kids, especially during a month that focuses on family and togetherness. So, which of these fun Thanksgiving crafts do you plan on making with your kids this year? Let us know in the comments!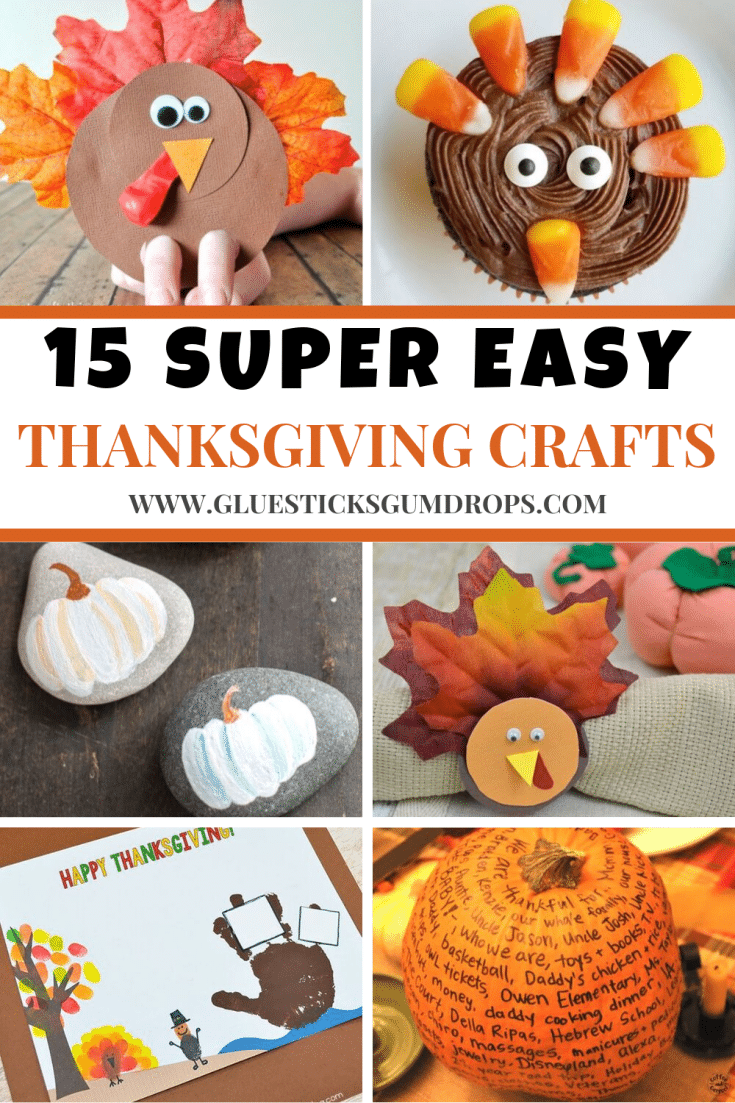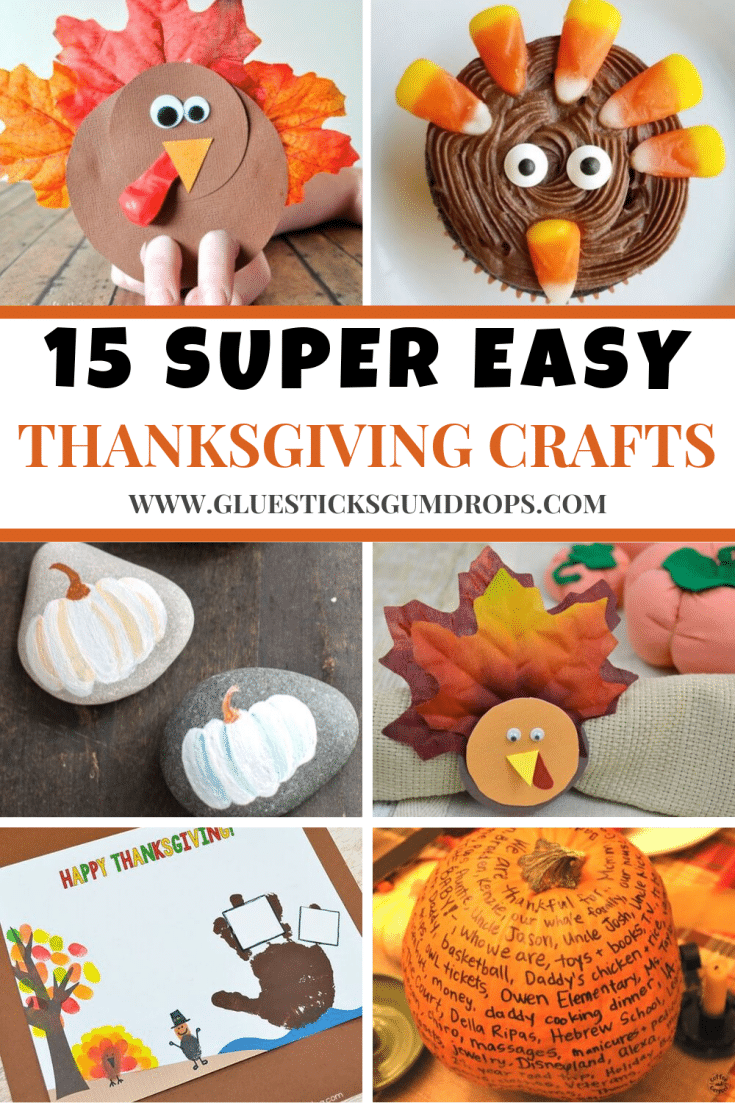 If you enjoyed these Thanksgiving kids crafts, you may also like our beaded pumpkin craft!