A little sweet and a little tart, this healthy strawberry pineapple smoothie made with Greek yogurt will be a hit with the kids and adults in your home. It's so fruity and refreshing – one of our favorite smoothie recipes for sure!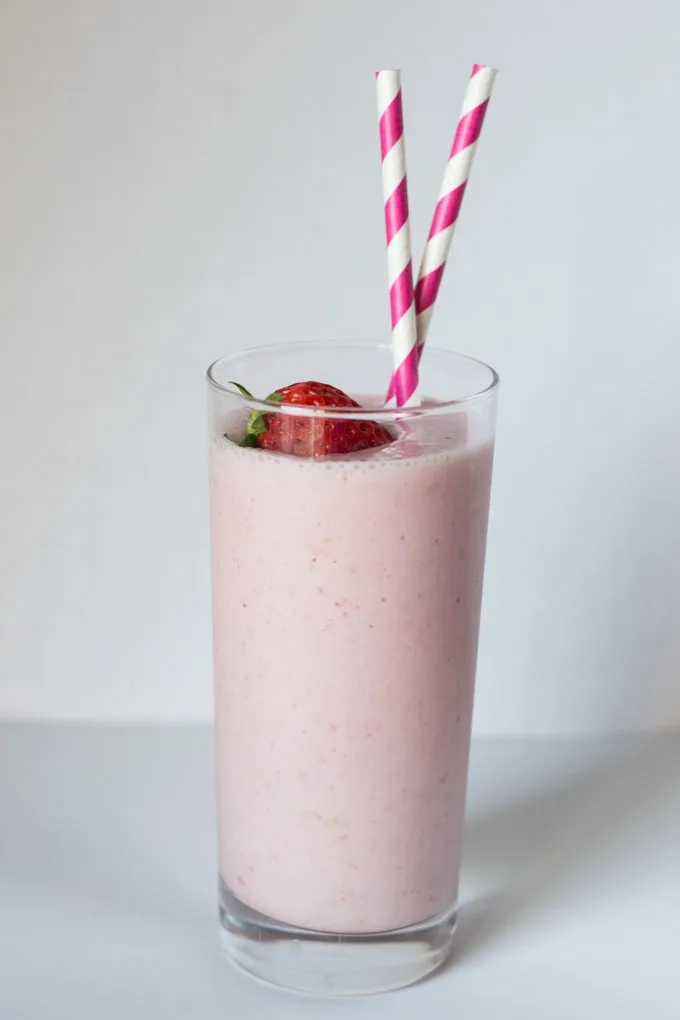 Yep, we're still on our smoothie kick in this house. I don't know what it is about being cooped up in the winter that makes me crave fruity, tropical drinks. Sure, I like a good cup of hot chocolate now and then, but a sweet, refreshing drink hits the spot and makes me dream of the warmer weather to come.
Not that I don't like winter. I do. But come mid-January, I'm ready for spring already.
And when you don't have time for breakfast or lunch, a smoothie is a great way to go, isn't it? Throw some fruit, yogurt and almondmilk in the blender, and you're set with an on-the-go meal in less than a minute.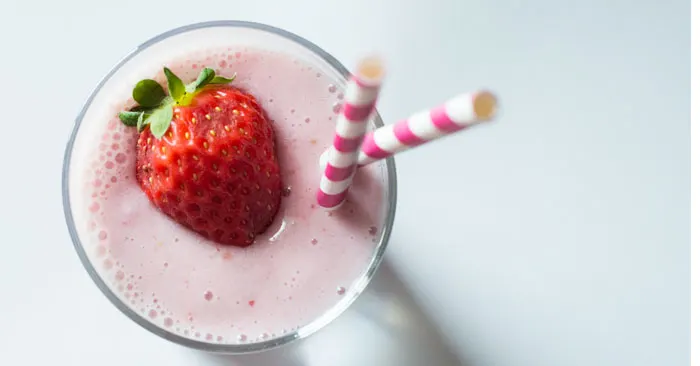 I'll go ahead and admit I made these twice today. I made them the first time after I dropped kiddo off at school and realized I needed to get to work ASAP after lounging around for an hour afterward.
Then, after I raved about how good it was (even without sugar) to my hubby, he wanted one, too. I subbed vanilla protein powder for the yogurt in his because he's off dairy at the moment, and he said it was quite good, too. But without the yogurt, it was a little overly tart, so make sure you add a teaspoon or so of honey if you're skipping the yogurt.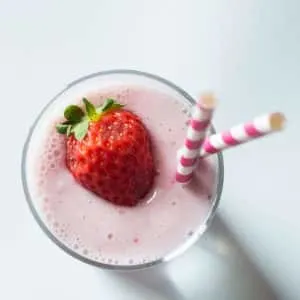 Healthy Strawberry Pineapple Smoothie
The kids won't be able to get enough of this healthy strawberry pineapple smoothie - plenty of fruit in every sip!
Ingredients
1

c.

diced pineapple

8

frozen strawberries

1

c.

almondmilk

1

5.3 oz container strawberry Greek yogurt

ice if strawberries or pineapple are not frozen
Instructions
Add ingredients to blender.

Pulse for 10-15 seconds at a time until thick and smooth.

If the drink is not thick enough, add more ice or frozen fruit.
Drink up and enjoy!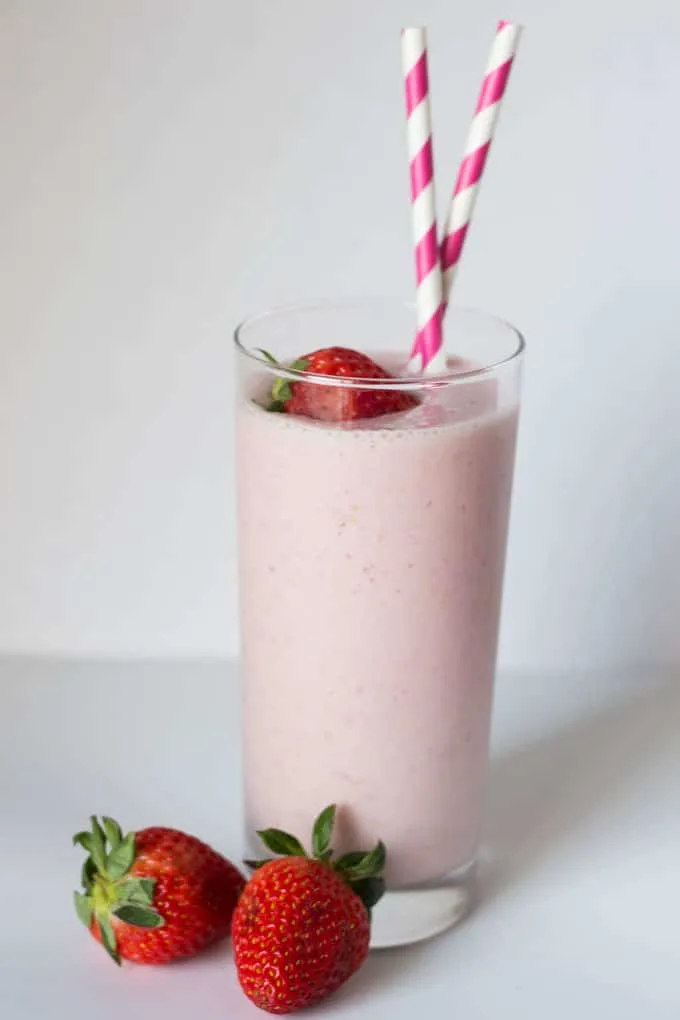 Check out more of our tasty smoothies here: