Do you hate your laundry room? Would you rather be anywhere than stuck in that room for hours and hours each weekend? The truth for many moms is it's not so much the laundry, but the chaos.
A laundry room can be a cluttered mess that makes organized moms want to scream. It's time for a change. Let's look at these simple laundry room organization ideas that you'll wish you'd thought of sooner.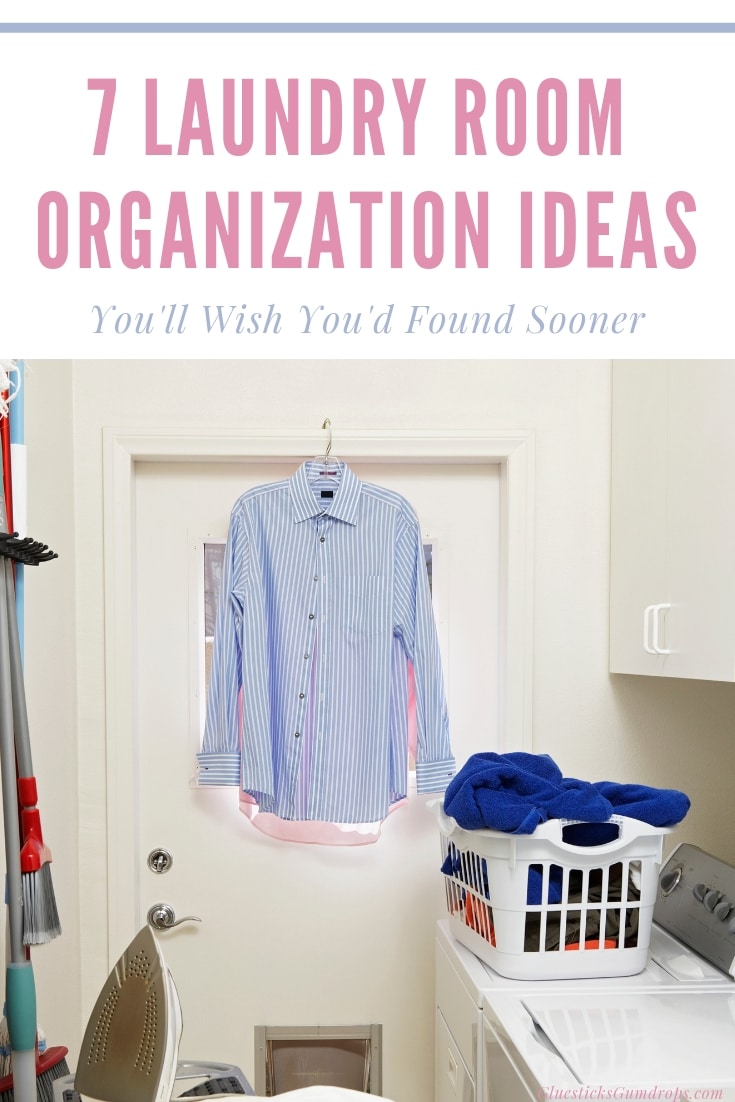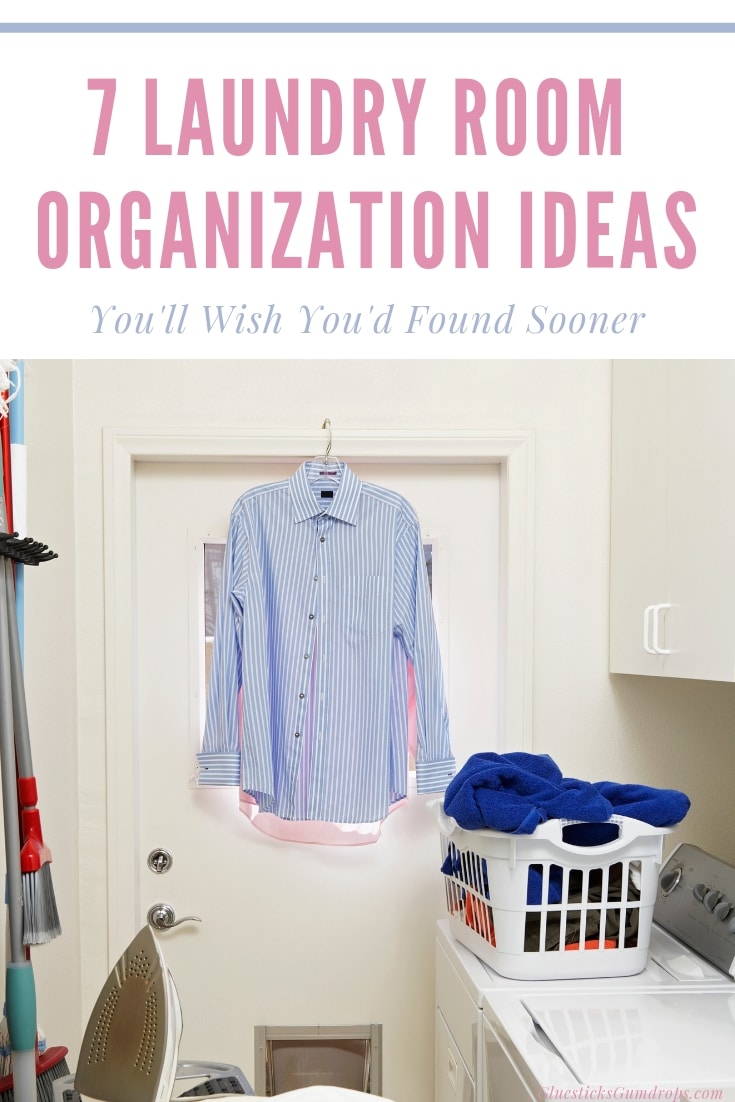 Also check out: Tips for Organizing Your Mud Room
Simple Laundry Room Organization Ideas for Busy Moms
Do you have some easy or innovative laundry room organization ideas? We'd love for you to share them with us in the comments. Now, let's get into our tips.
Start with a Clean Slate
First things first. Remove everything from your laundry room and clean down the area. You may even want to add a fresh coat of paint that makes you happy.
Once everything is clean, and you can see the space for what it is, you can set up that space so that it works for you.
Have an Organizer for Dirty Clothes
Instead of having one bin, have a laundry organizer that holds whites, colors, and darks. This will make your life much easier.
Whenever you gather the laundry, or your kids bring it to the laundry room (yeah right LOL), you can sort the items. This prevents the hassle of sorting all the laundry at once.
Wash a Load Each Day
This is an obvious tip, but it really is one of the best laundry room organization ideas you'll find.
If possible, wash a load of laundry each day. Anytime one of the bins has enough clothing for a load, wash it.
When you take the time to wash laundry each day, it's so much easier. Best of all, your laundry room floor won't look like a closet exploded.
Corral Cleaning Products
It's such a simple trick but placing all your cleaning products into a bin or tray makes your room look less cluttered. You'll also be less likely to have ten empty bottles sitting around.
Have a Trash Can for Lint
Lint seems to accumulate like crazy in a laundry room. Make sure you have a small trash can in your laundry room, it can even be a small one that you sit on top of your dryer. This ensures your laundry room isn't covered in sheets of lint.
Add a Bin for Found Items
Place a small container in the room for items found in pockets. You could also put a change jar there and collect the change.
Hey, if they left it in their pockets it's fair game for the laundry lady.
Hang Up Socks without a Match
Last, but not least, hang a clip on the wall for socks that don't have a match. If the socks hang there for more than a month, toss them. This way you don't have an ever-growing mound of unmatched socks.
Your laundry room can be made into an oasis you actually like spending time in. All it takes is getting the room clean and organized.
Also, washing a load per day will make your life so much easier. No one has time for washing laundry for hours and hours on the weekend.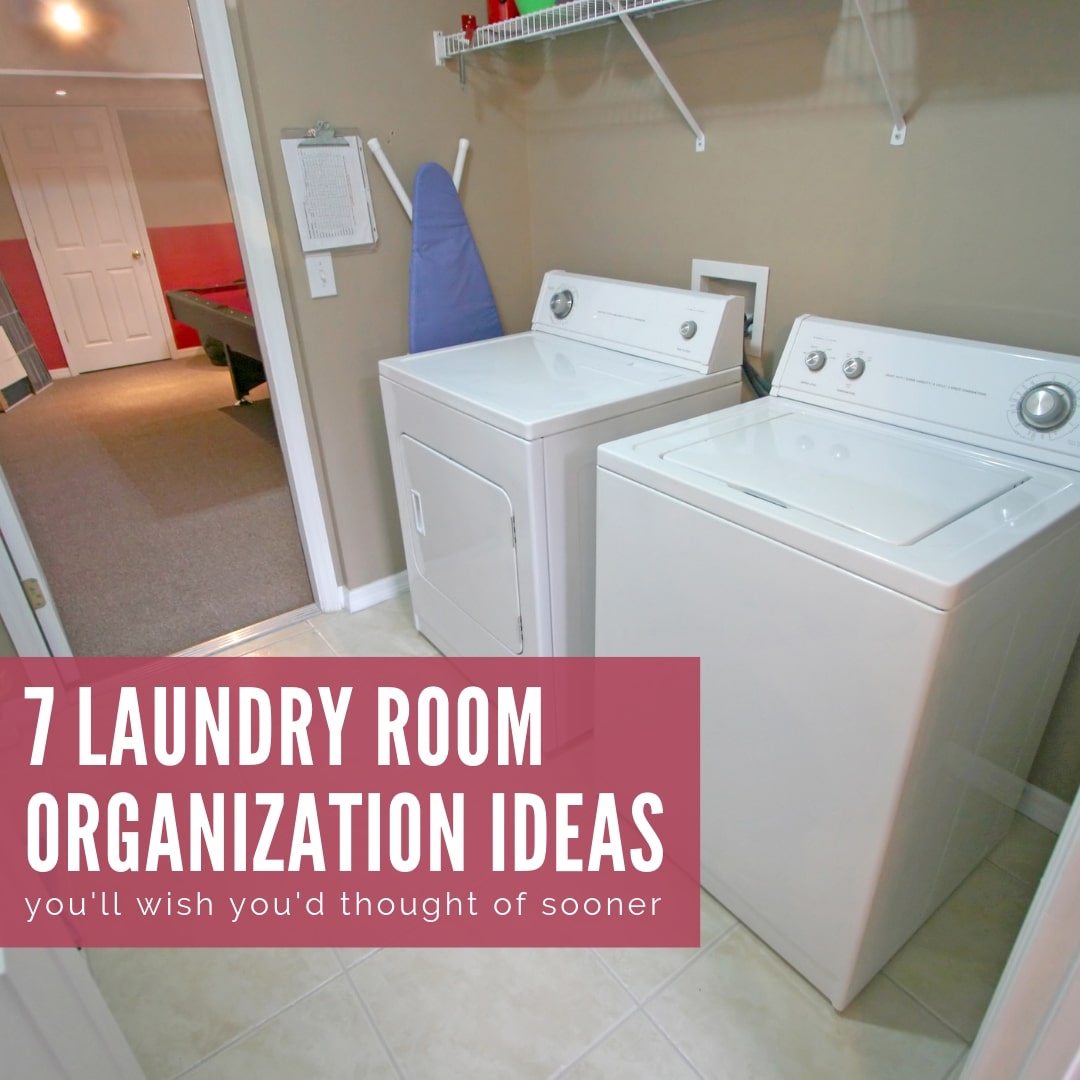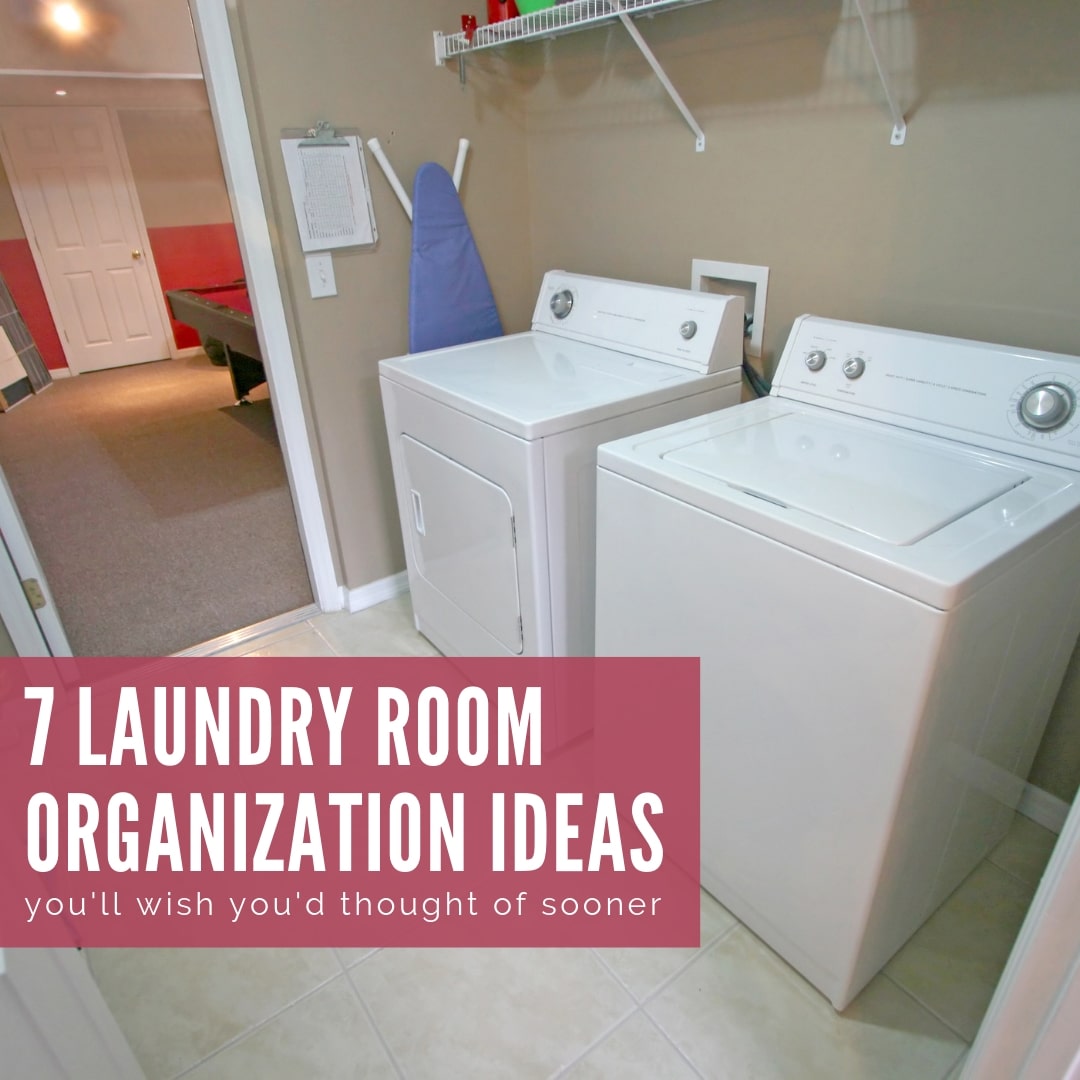 If you liked these laundry room organization ideas, please pin the post to save and share it!
You may also enjoy our laundry room printables with printable decor and laundry instructions.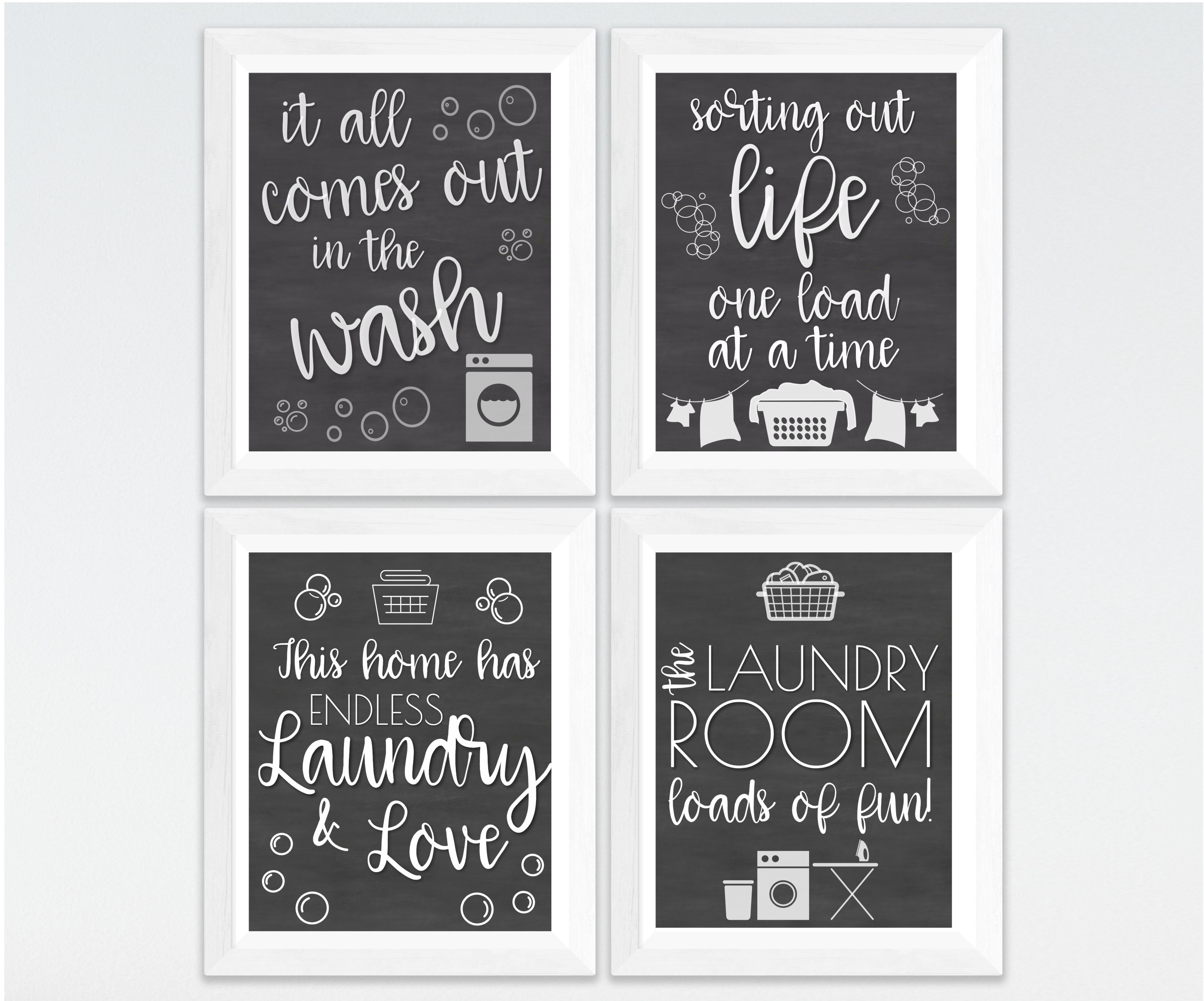 And don't miss our homemade laundry detergent!