Valentine's Day is just around the corner, and what better way to show someone you care than with a handmade valentine? This print and color love birds Valentine's Day coloring sheet will make it super easy for your kids to make their own valentines in no time.
There are two versions—one that's blank for writing your own message, and one that's pre-filled with a short Valentine's Day message.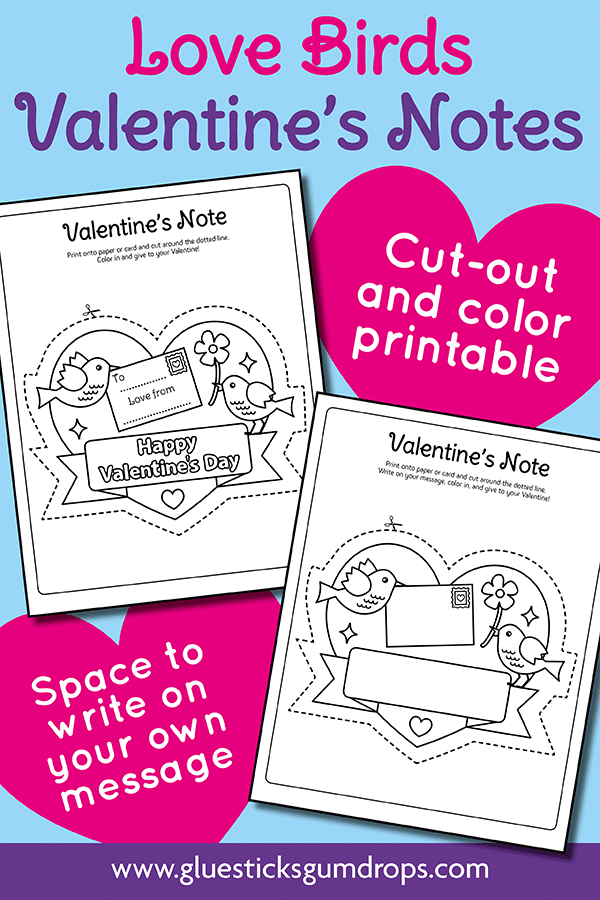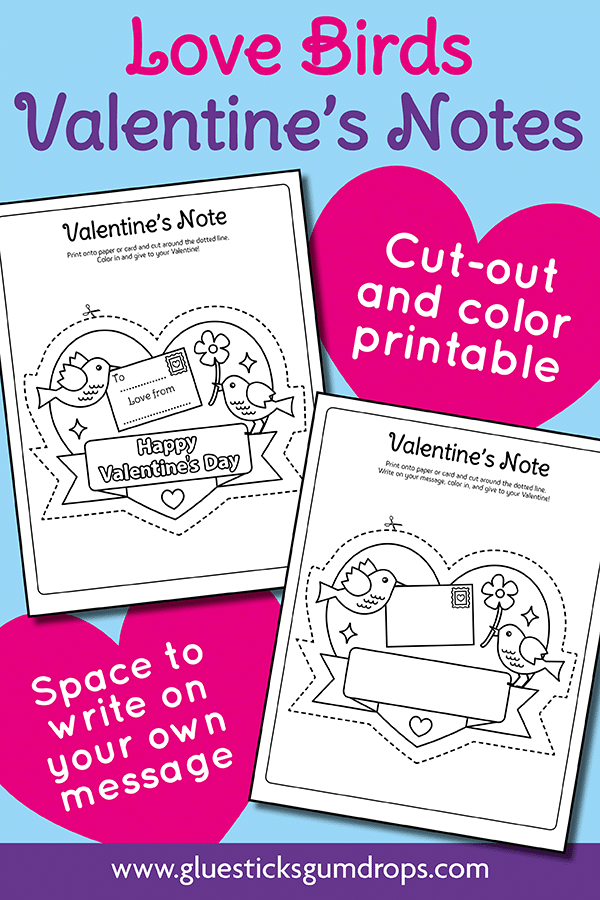 Free Printable Love Birds Valentine Cards
Are you excited for Valentine's Day? I know we are! If you're looking for some quick and easy activities for the kids, you'll definitely want to print off these cute love birds valentines for the kids to make.
Just click on the pictures below or click HERE to get to the download. Easy peasy!
The version below is great for littles who may just want to color the image and write their name and the name of the recipient.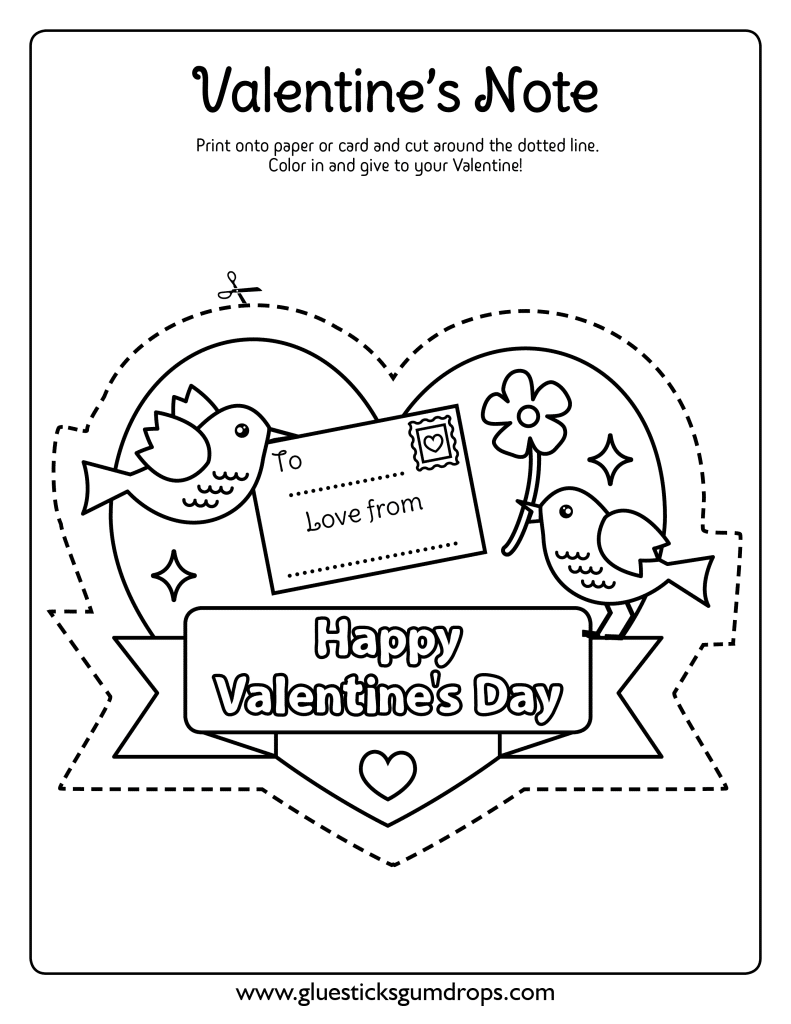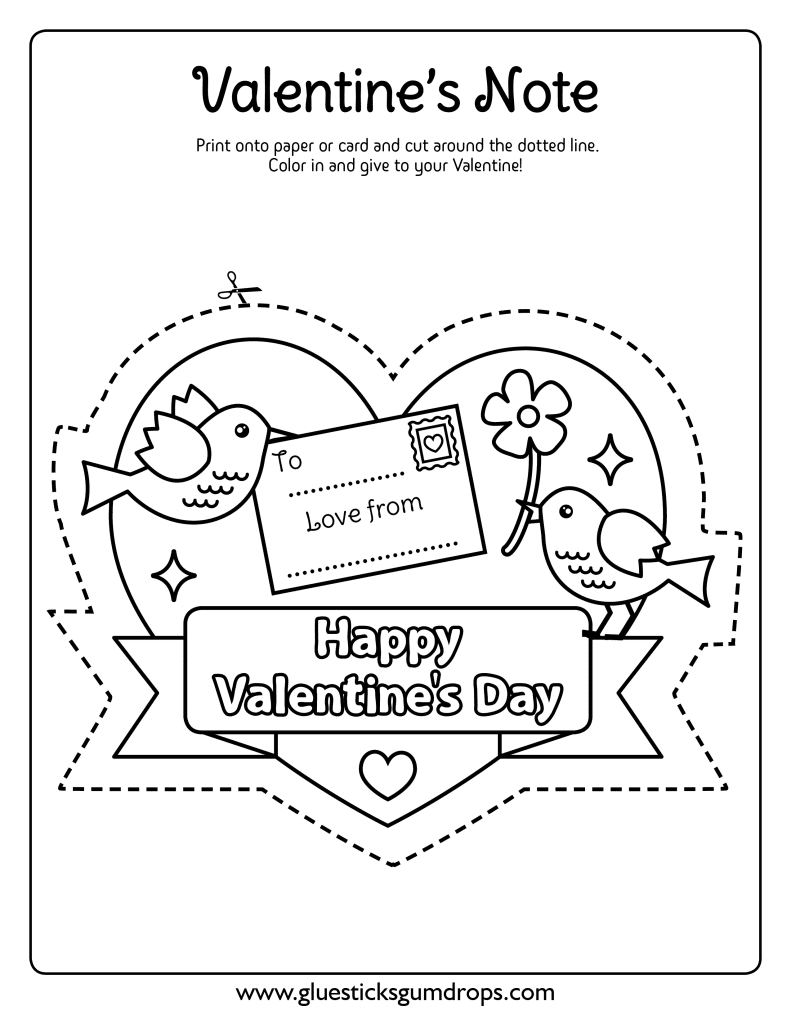 This version is for the kiddos who want to personalize their cards with their own words. There's space on the envelope and on the ribbon for writing a few words.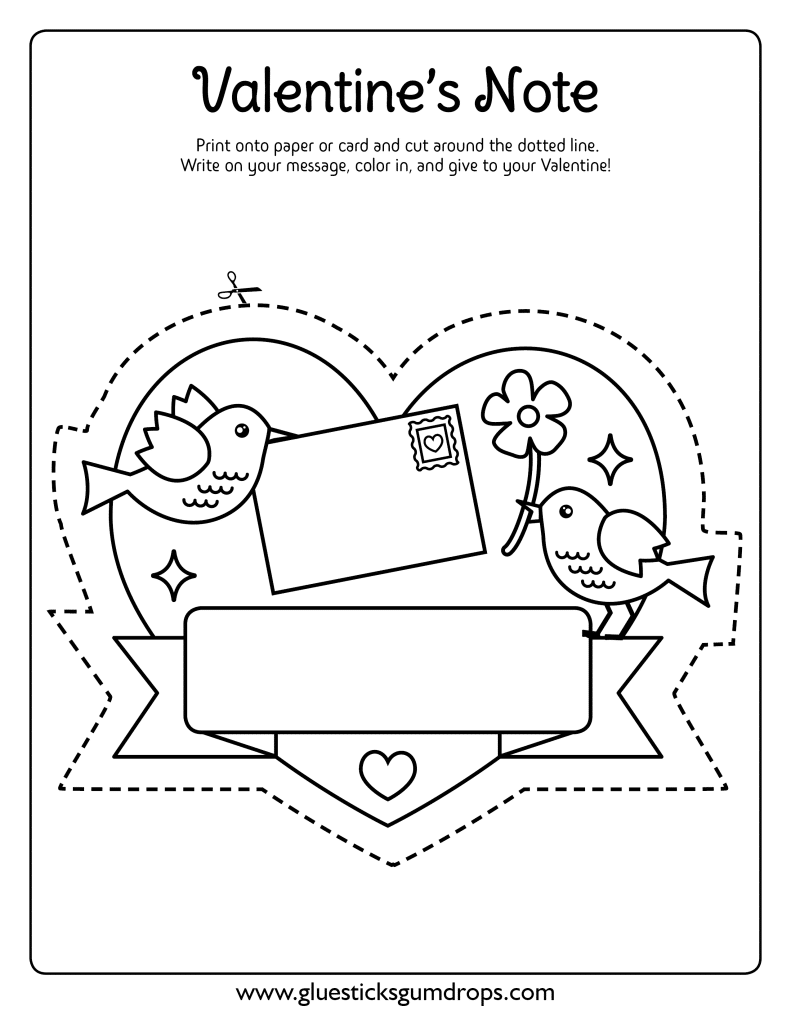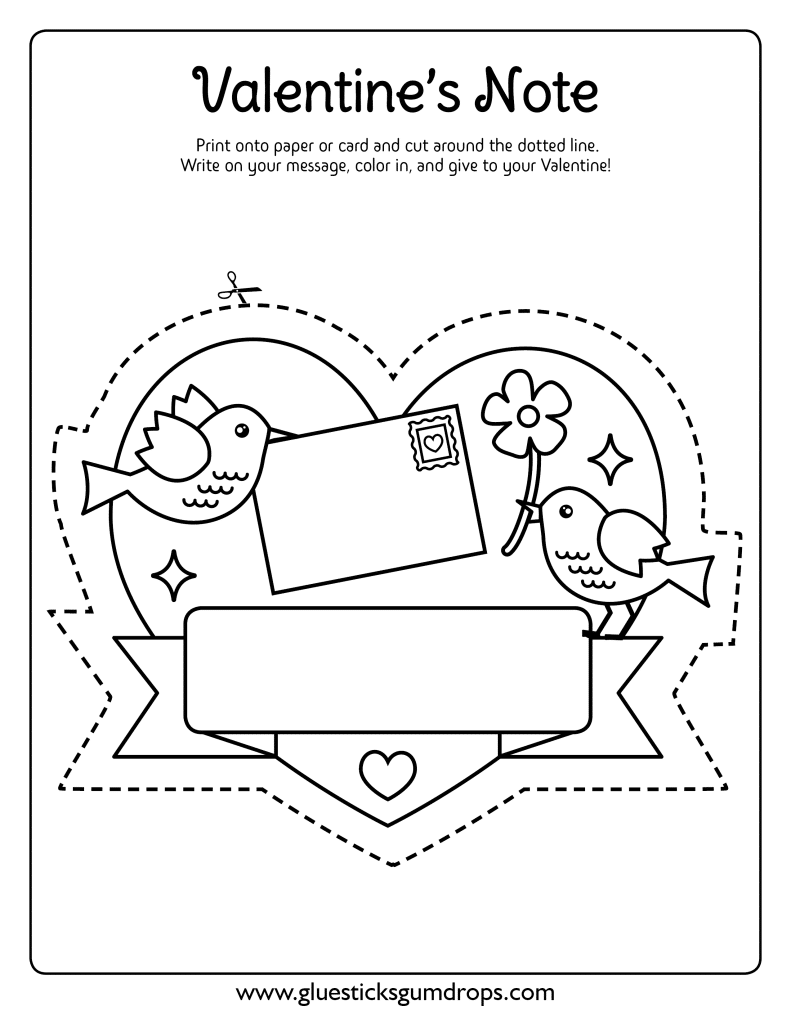 To make these cards sturdier, print them on heavy-duty cardstock. Alternatively, you can also cut them out and glue them to construction paper or a colored cardstock background.
This activity is the perfect opportunity to talk a little bit about lovebirds. Here are some interesting facts that we've found that you can talk about while the kids color:
They are a type of parrot.
They live for about 10-15 years.
Lovebirds don't talk, but they can mimic speech.
There are 9 different sub-species of lovebirds.
They mate for life! Awww.
They feed each other often.
They're associated with Valentine's Day.
Sources: The Spruce Pets and Smithsonian Mag
So, who do you plan to make homemade cards for this Valentine's Day?
If you're looking for more fun valentines for the kids, check out the posts below:
Our Valentine's Day scavenger hunt is a super fun way to spend the morning.
More Printable Valentines for Kids
Sports Valentines Printables – These cute valentine toppers are very popular! They go perfectly with those little squishy sports balls that you find in the Dollar Tree and other stores this time of year. You'll find versions for soccer, basketball, baseball, and football.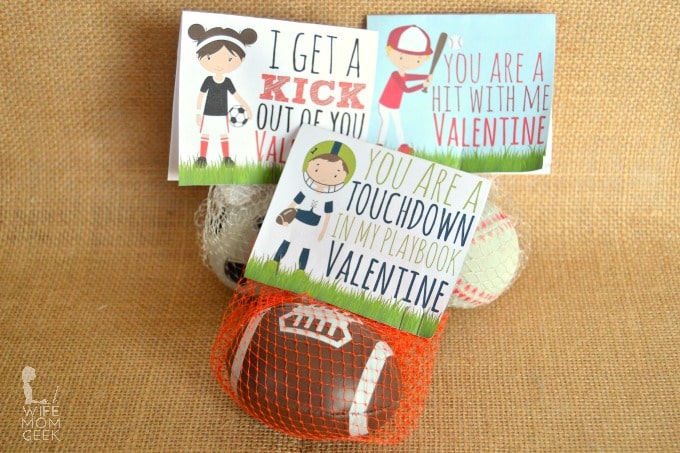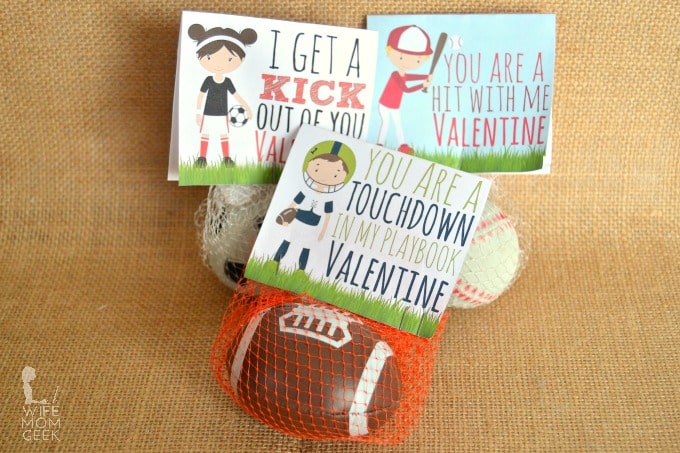 Emergency Vehicle Valentines – Sound the alarm! These EMS valentines are a fun choice for kids who love ambulances, fire trucks, police cars, and military tanks.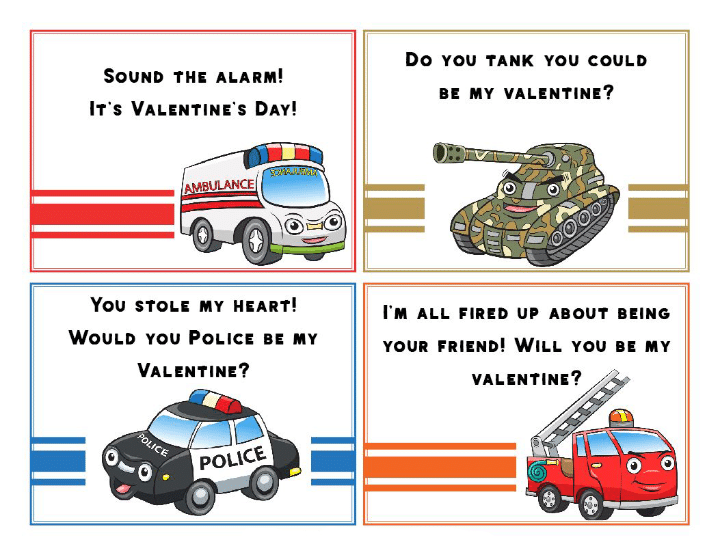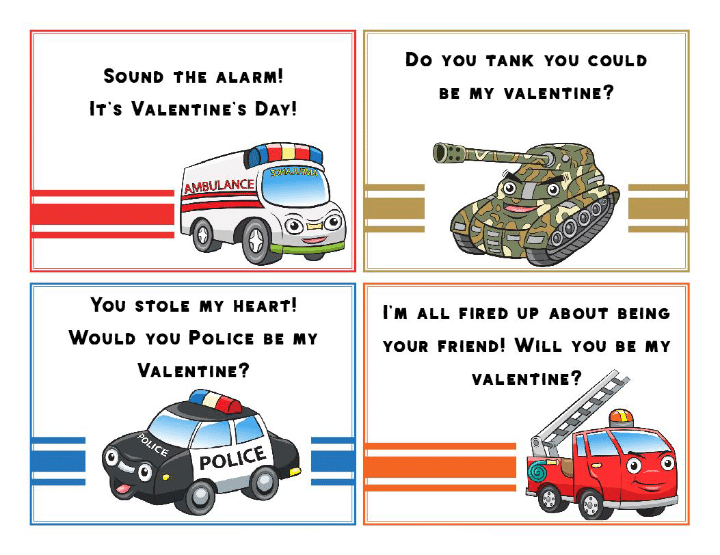 Eraser Classroom Valentines – these are great for teachers to give to students or for students to give to their classmates. If you're looking for a candy-free card, this is it!