Before I had a child of my own, I had a lot of opinions about children who were "picky eaters." Why wouldn't their toddlers try new foods? Weren't their parents offering them enough variety? Didn't they try the "just two bites" trick? What about a reward system? Yes, I was that person who thought I knew everything before I even became a mom. And boy, have my thoughts and words come back to bite me.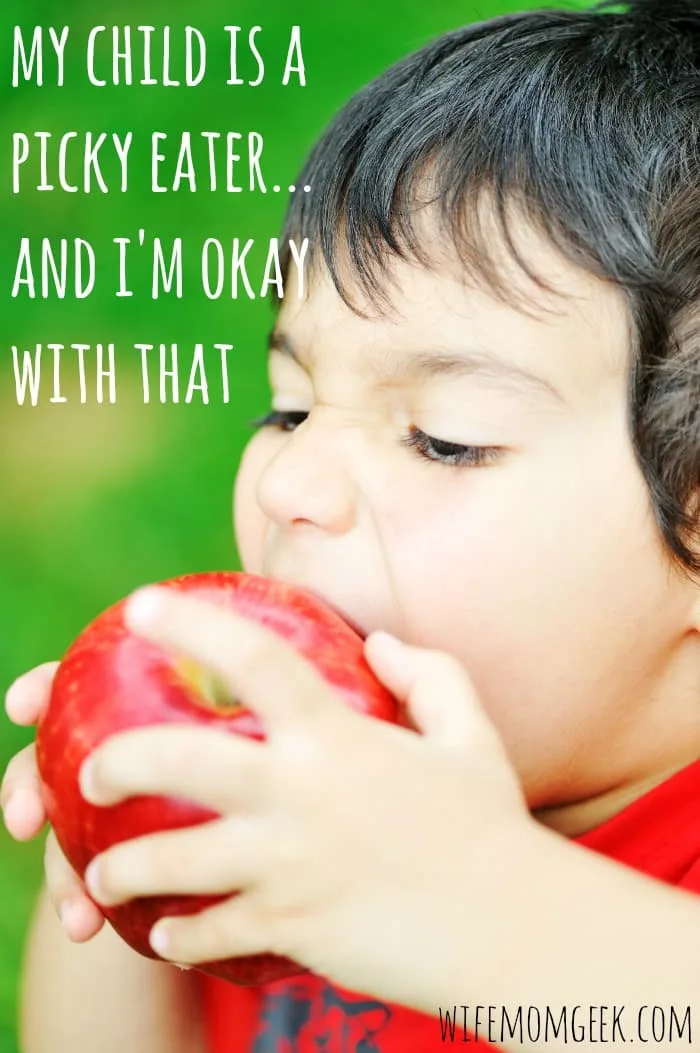 Note: Our son is perfectly healthy, according to his pediatrician, and his eating habits and preferences are normal. If you have concerns about your child, talk to his or her pediatrician. Each child is different, and I don't claim that what is right for my child is right for yours, too.
We did what we were supposed to do when starting our son out on solid foods–veggies first. He loved sweet potatoes and carrots. He would have eaten spinach and potatoes for every meal if we had let him. Oatmeal was a breakfast favorite for over a year.
Until it wasn't. Now he has no interest in oatmeal, spinach or any form of sweet potato unless it's sweet potato fries. He does eat carrots, apples, grapes, bananas, strawberries, oranges, watermelon and green peppers with gusto. But that's as far as his little taste buds will take him in the fruit and veggie arena. He still won't eat salad because he doesn't like his foods mixed.
He loves milk and yogurt but will never, ever eat cheese or anything with cheese in it or on it. He won't eat eggs. He likes most meats and nuts, so he gets plenty of protein that way. Thankfully, he prefers grilled chicken over chicken nuggets.
And you know what? I'm okay with his preferences. He will try almost anything once, but if he doesn't like it, he doesn't like it. He's getting in a healthy amount of the good stuff, and he takes his vitamins.
I no longer stress when I put broccoli or green beans on his plate only for him to ignore them. Occasionally he'll take a bite just to see if he likes it again. And, in time, he might. But it's really no trouble to throw some carrots or green peppers on his plate instead.
Why am I okay with him being a picky eater? Because I don't eat foods that I don't like, either.
As a kid, we often had to finish our plates, and the one thing that made me gag every time was pinto beans. I didn't eat them for 10 years after I graduated high school because I hated that I was required to eat them at home even though they made me feel nauseous.
Now, will I keep offering the foods he doesn't like? Yes. His taste buds will change, just as they do for all of us. I have no doubt that he'll be open to more foods as he gets older. But, for now, it's not worth the fighting or the stress to try to get him to eat three bites of green beans when he'll eat the peppers without argument instead.
Do you have a picky eater? What are your rules regarding food preferences?
For more parenting articles, check out the posts below!