Looking for a fun and easy project to make with your kids or students this October? This printable Halloween craft is all about making spooky (but not scary!) headbands. We have Frankenstein, a jack-o-lantern, a ghost, a witch hat, a skeleton, a black cat, and a mummy to choose from.
This is the perfect classroom craft because all you need to do is print, cut, and staple, tape, or glue the bands together. That's it! The kids can finish these in about 10 minutes or less.
Won't they be cute at your Halloween party?
Let's make them now!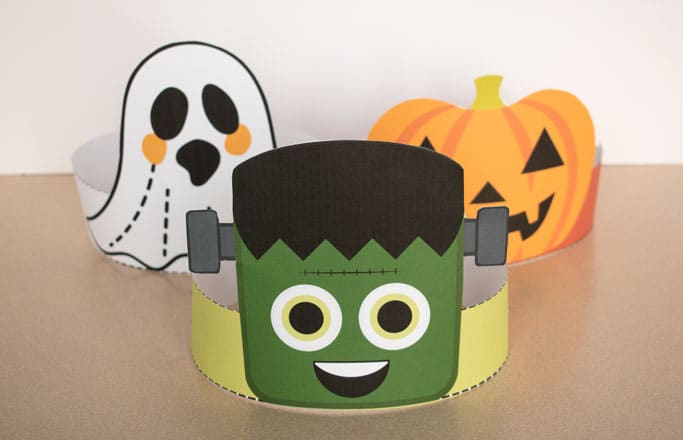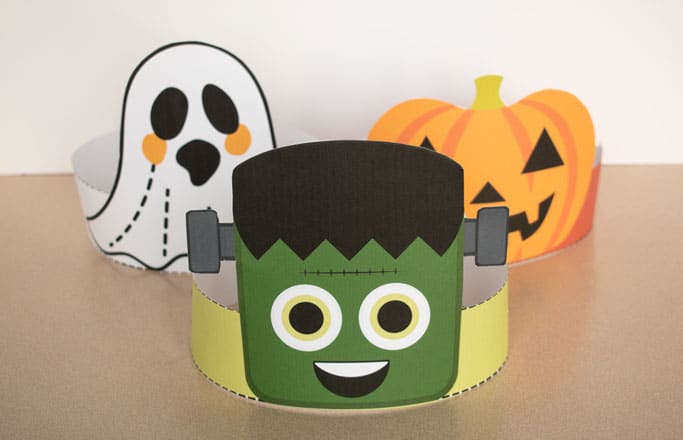 Materials Needed for Halloween Headbands
First, it's important to gather your materials. Luckily, this craft is super easy to prep for! You'll need:
Halloween headbands template (Grab it by entering your email in the box below.)
Printer (we love our HP Instant Ink printer)
White cardstock
Scissors
Tape, glue, or a stapler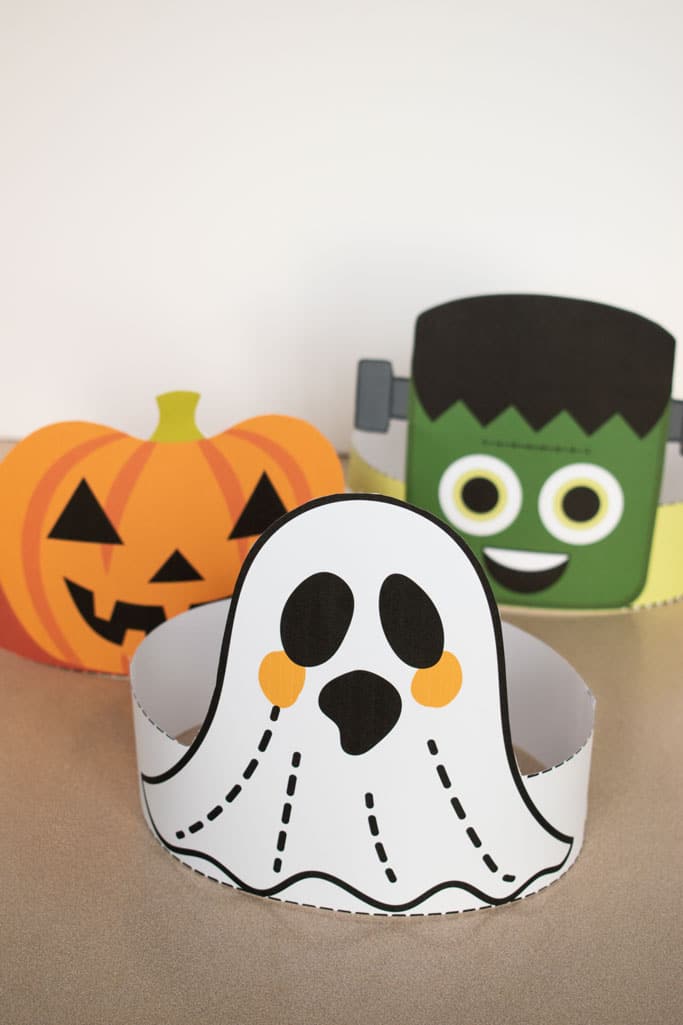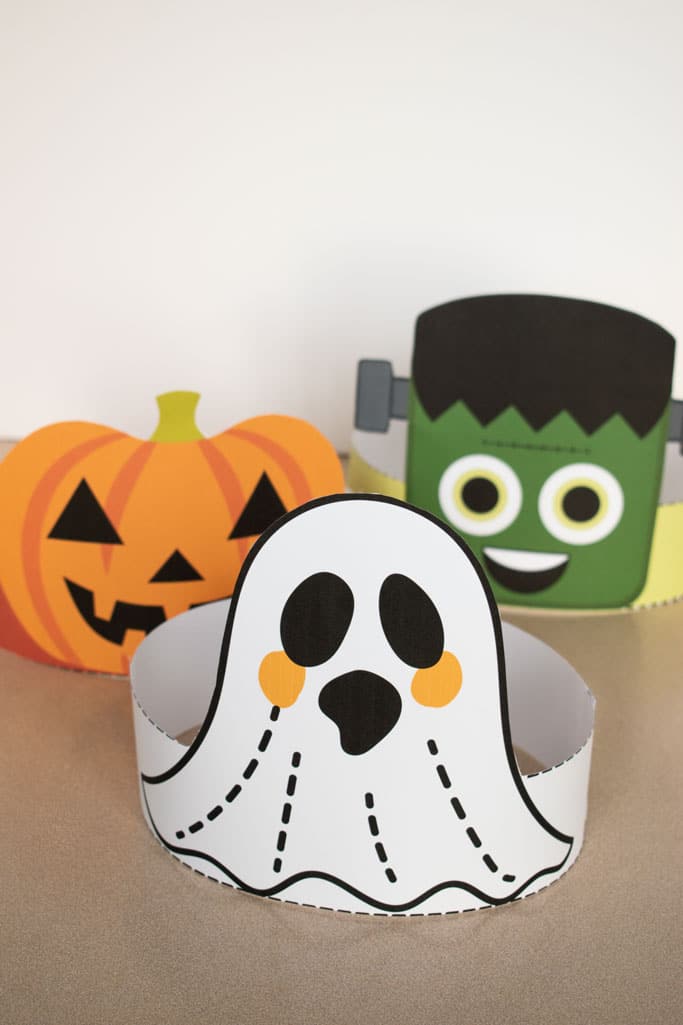 Instructions for the Headbands Printable Halloween Craft
Assembling these Halloween headbands is as easy as pie.
First, you'll need to download the printable headbands. You can do that at the end of this post in the box that says "Halloween Headbands."
Print the headbands on heavy white cardstock. Medium weight cardstock will probably work fine, too, but avoid printing on copy paper if you can. It won't last long, and the headbands will be floppy.
Using scissors, cut along the dotted lines. Take a look at our picture below for the cutting lines. You'll also cut around the Halloween shape to make them look like the headbands you see in our pictures.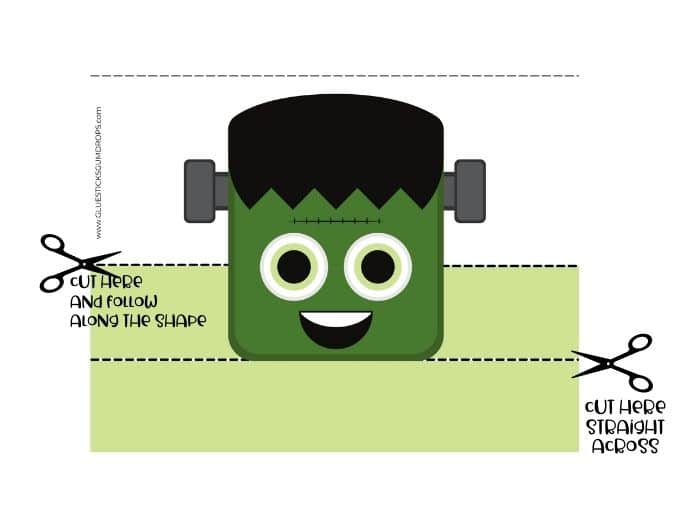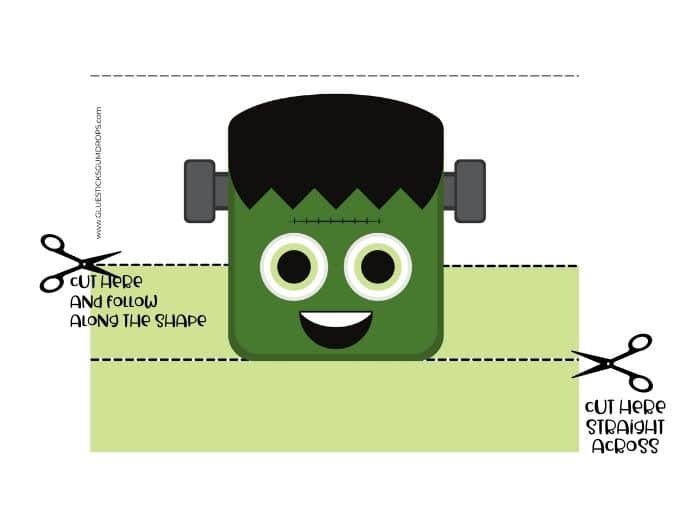 Once they're cut, you'll have your Halloween character (which has a little bit of a band with it, and a separate strip. Attach the separate strip to the band using a stapler.
You can use tape or glue to attach the strip to the headband if you'd like, but make sure the glue is completely dried before you let the kids put it on. Even tape can get stuck in their hair if it's not applied properly, so a couple of staples is probably best (and safest).
The kids will want to rock these Halloween headbands all day long on October 31st. Since we've provided so many characters, you should find something for every kiddo.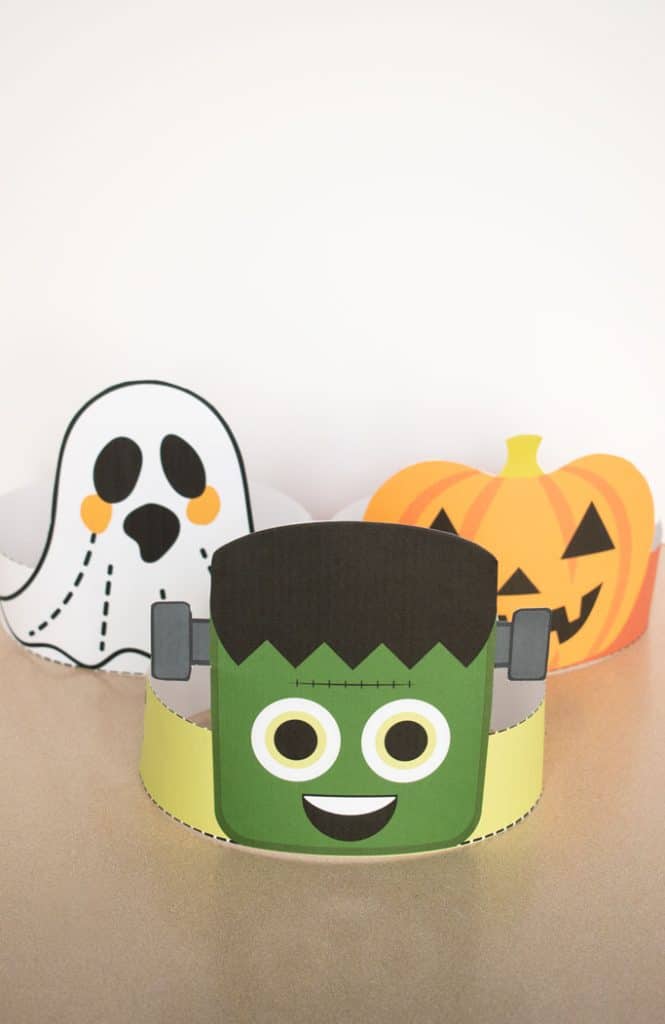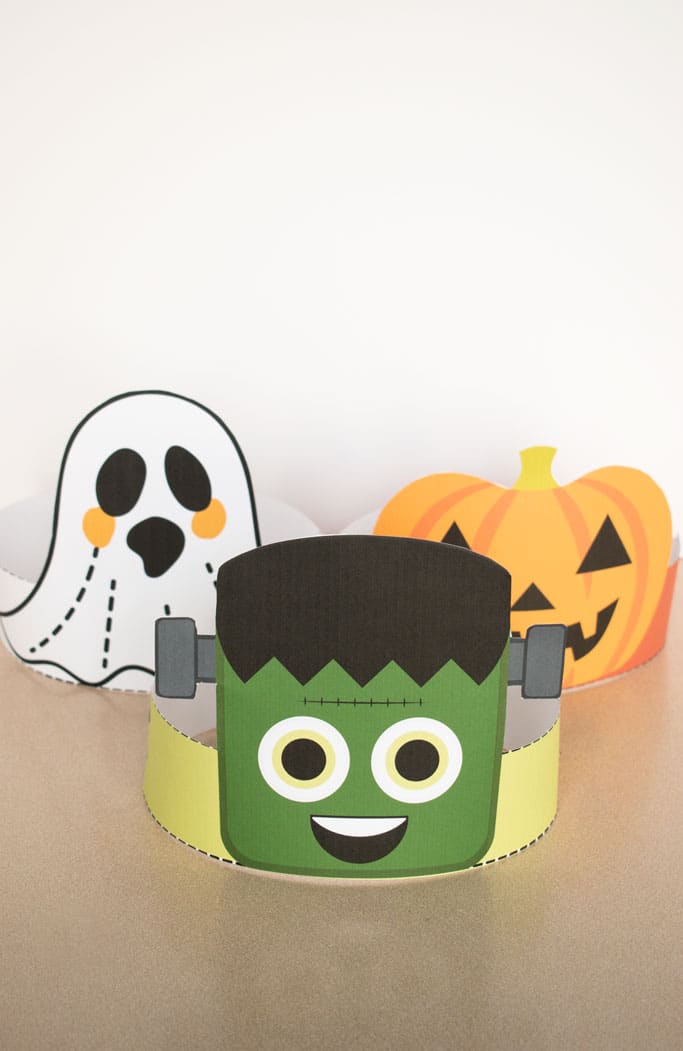 The Frankenstein headband is our personal favorite. The black cat (not pictured) is a close second.
Which one do you like best?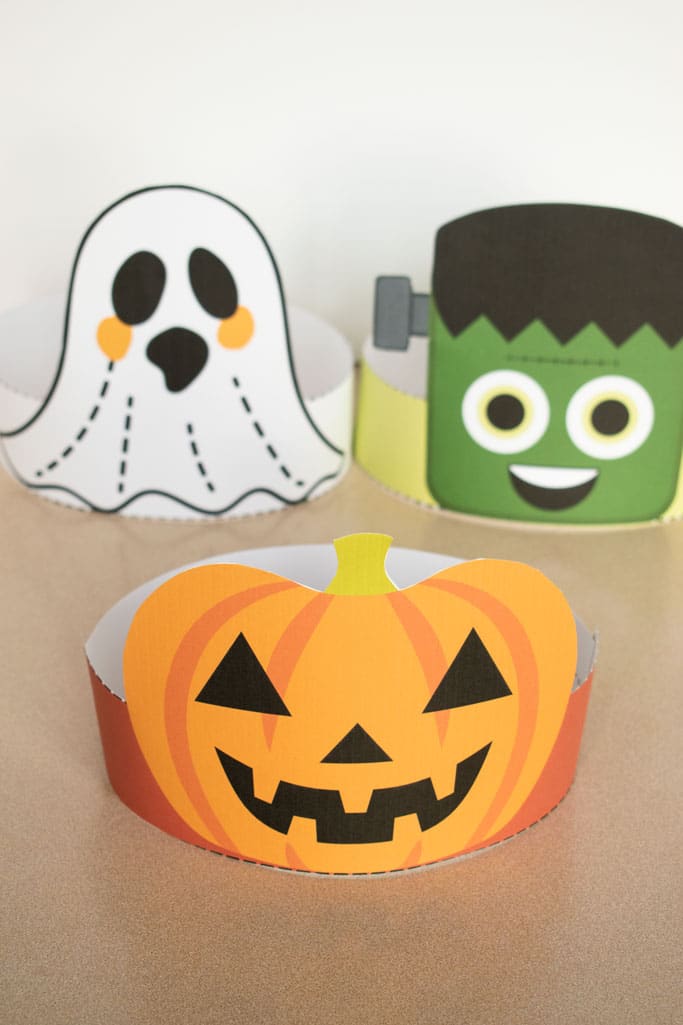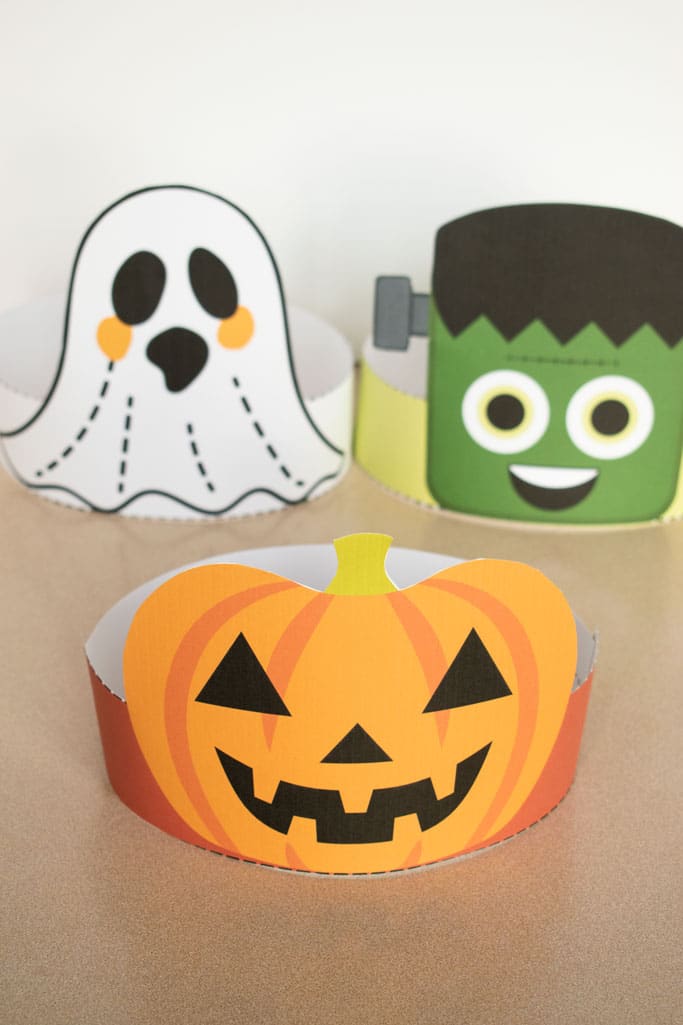 For more Halloween paper crafts, check out these posts:
We have more Halloween printables, too! You'll love our:
Kids will also love these Halloween handprint crafts and Halloween science experiments!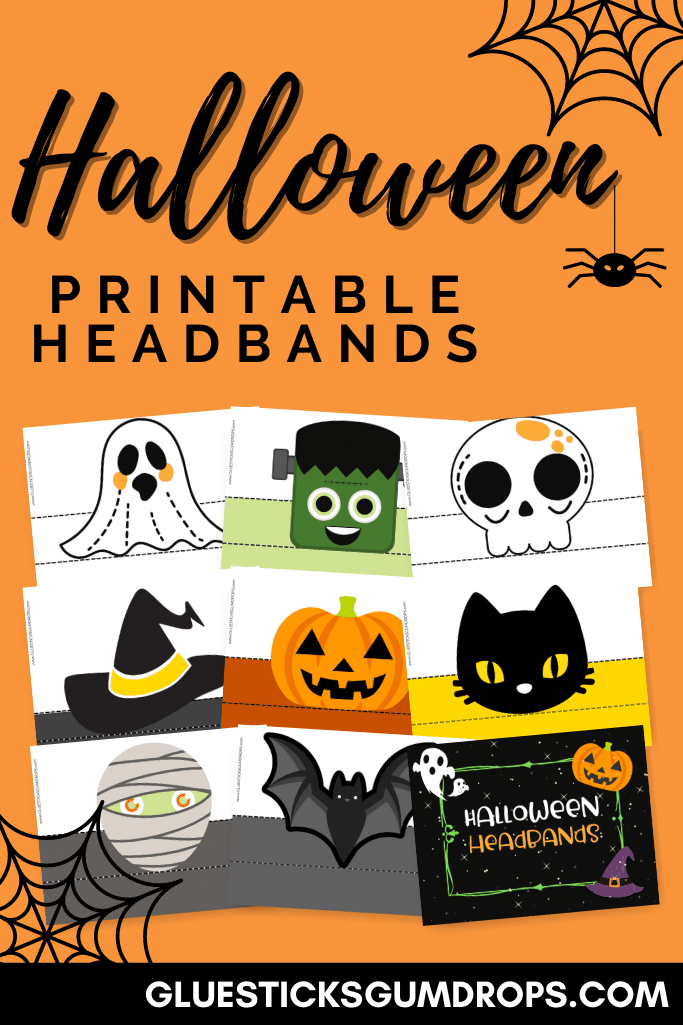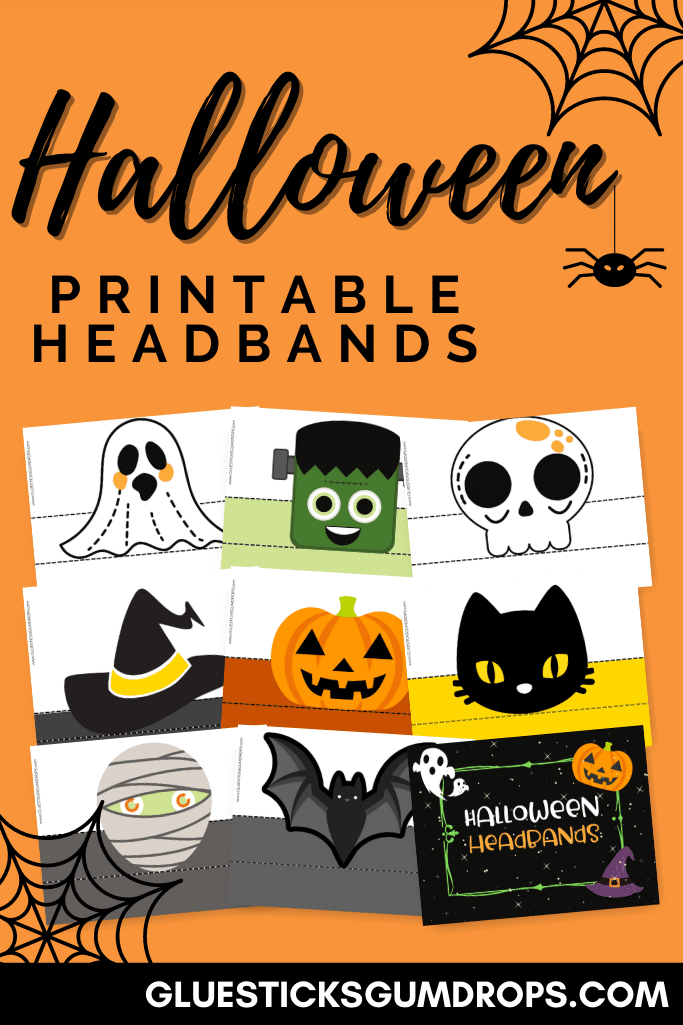 Printable Halloween Headbands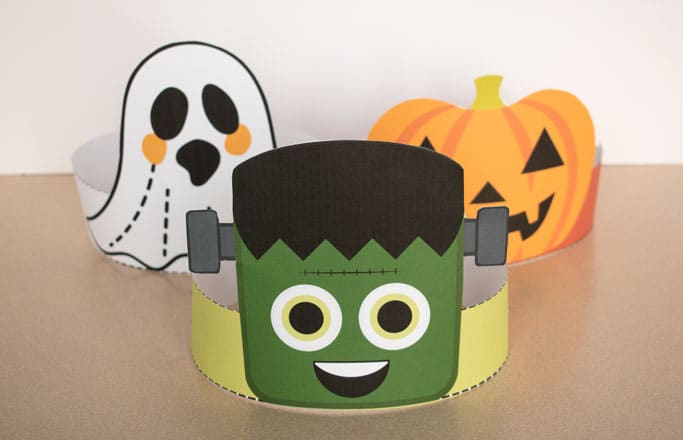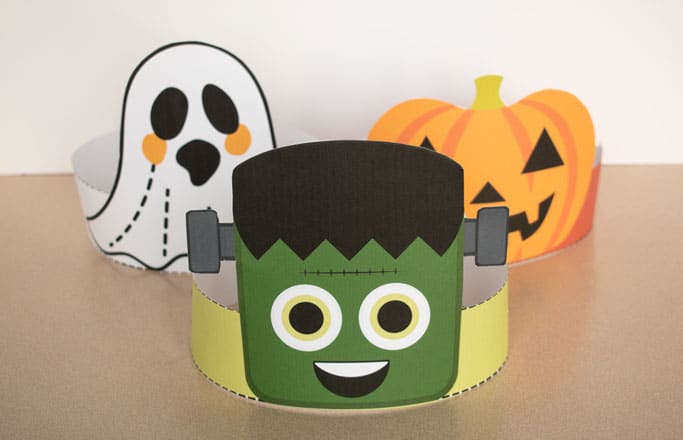 Make these cute Halloween headbands with your kids or students! They're easy and adorable!
Materials
Heavy white cardstock
Printable templates
Scissors
Stapler, glue, or tape
Instructions
Download the Halloween headbands printables and print on heavy white cardstock.
Cut along the dotted lines and around the Halloween shape. When you cut along the straight dotted lines toward the bottom, this will give you the extra band length you need to make the headband.
Staple the extra band to both ends of the Halloween band to make a circle. You can use glue or tape instead if you wish. If using glue, make sure it is completely dry before allowing kids to put the headbands on.
You're done! Look like rockstars in these cool Halloween headbands!