Butter and sour cream mashed potatoes are the perfect accompaniment to your favorite meaty dishes. Talk about comfort food! These mashed potatoes are thick, creamy and very filling.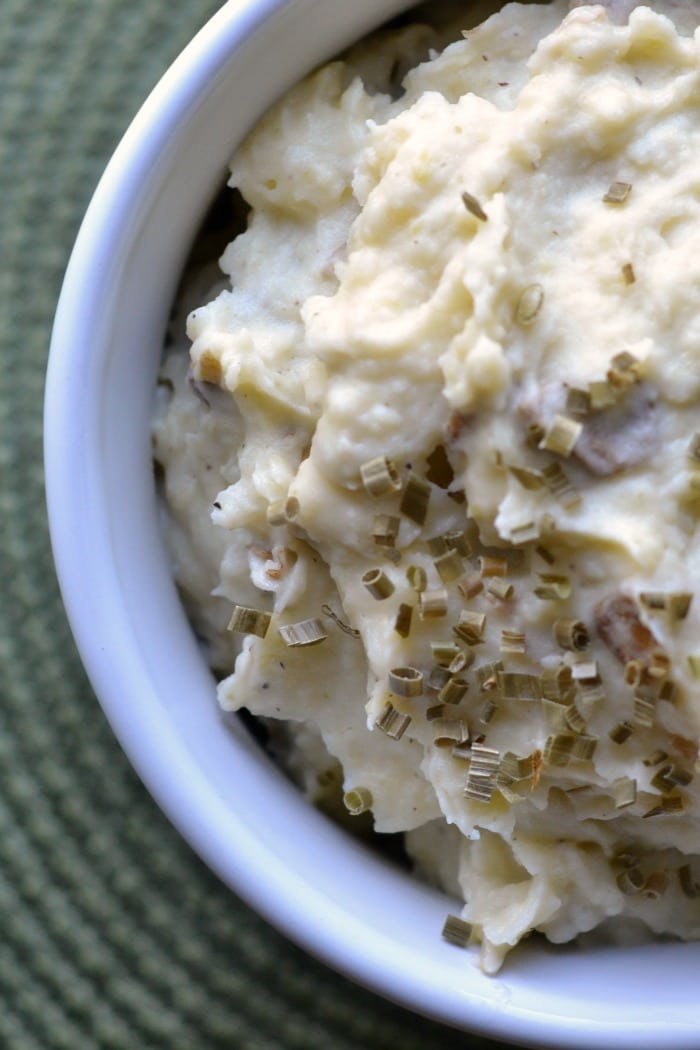 A while back, I made Zesty Manwich Meatloaf, and it was a big hit in our house. But you just can't serve something meaty like that without a big pile of mashed potatoes, right? Instead of going with my normal mashed potatoes recipe (the way my mom made them), I decided to make a version inspired by this recipe with lots and lots of sour cream. The result? Warm, creamy goodness that paired perfectly with the meatloaf.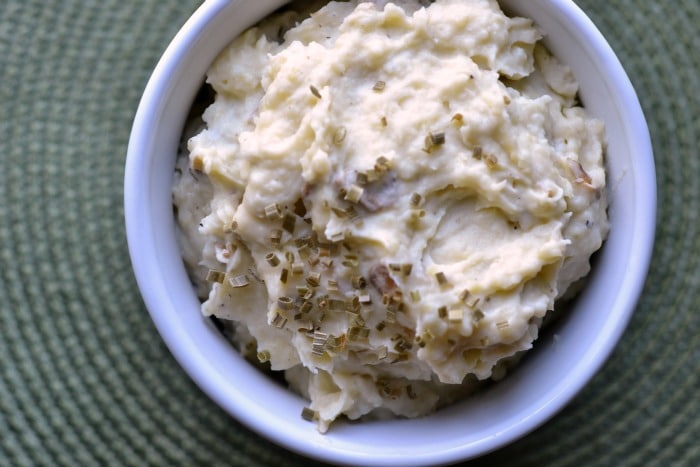 You may notice from the pictures that I don't peel my potatoes. I like the rustic quality (and the added texture) that unpeeled potatoes give mashed potatoes, but you can certainly peel them if you prefer.
Let's get to the recipe!
How to Make Butter and Sour Cream Mashed Potatoes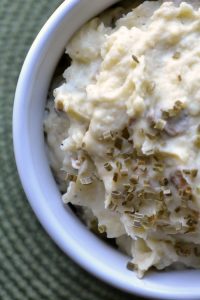 Print
Butter and Sour Cream Mashed Potatoes
These thick, hearty butter and sour cream mashed potatoes are the ultimate in comfort food! They pair perfectly with your favorite meaty dishes.
Ingredients
3 pounds boiling potatoes, washed, but not peeled
1 to 1 1/2 cups milk (whole milk is best)
6 tablespoons unsalted butter
3/4 cup sour cream
1-2 tbsp. dried chives (or 1/4 c. fresh chopped chives)
Kosher salt and black pepper to taste
Instructions
Cube potatoes and place them in a large pot. Bring to boiling and let boil for 15 minutes or until potatoes are tender.
Heat butter and milk in a small sauce pan, keeping it warm until the potatoes are done. Be careful not to let the milk and butter boil.
Drain potatoes and put them in a large mixing bowl.
Use a hand mixer to beat the potatoes, milk and butter until creamy.
Fold in the sour cream.
Add kosher salt and black pepper to taste.
Garnish with dried or fresh chives.
Courses Side Dish
Don't they look creamy and dreamy?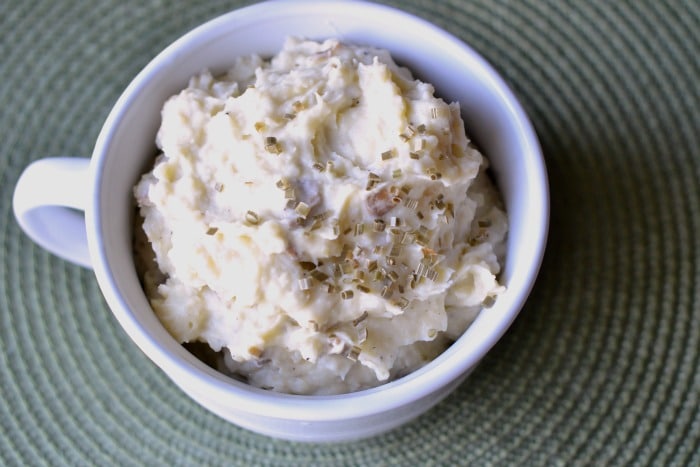 If you enjoyed these Butter and Sour Cream Mashed Potatoes, you'll love these comfort food dishes, too.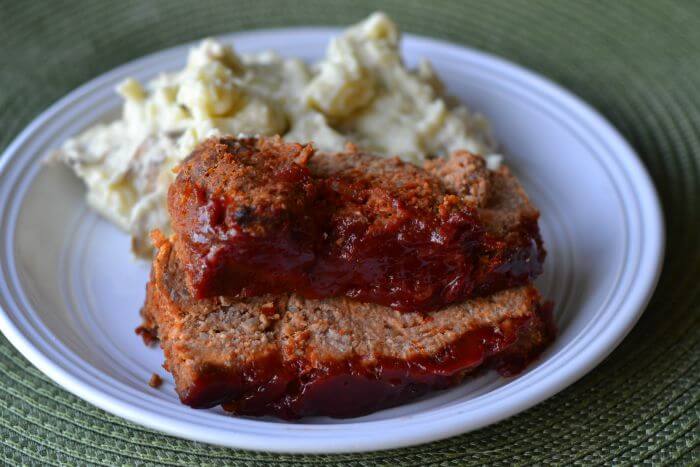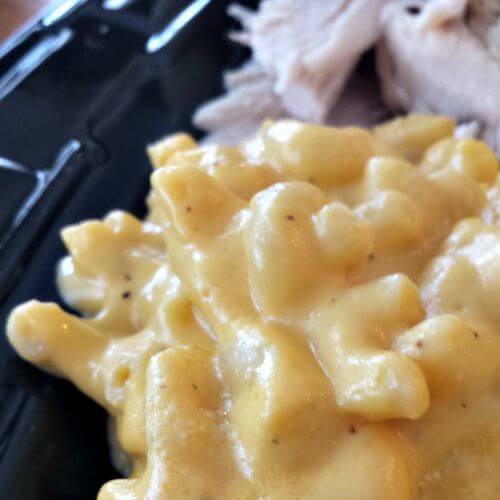 Creamy Crock Pot Mac and Cheese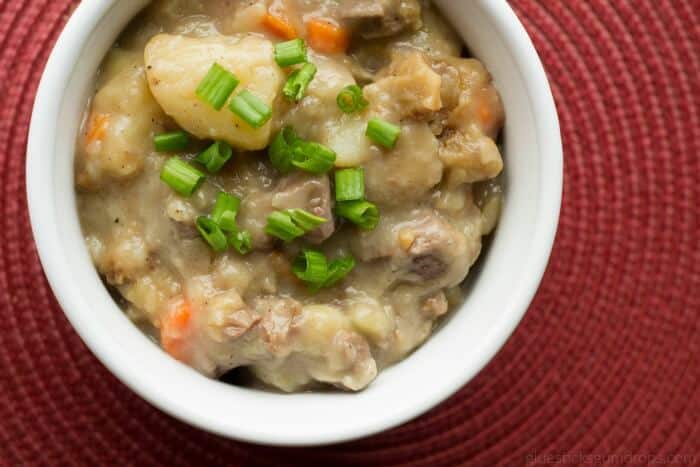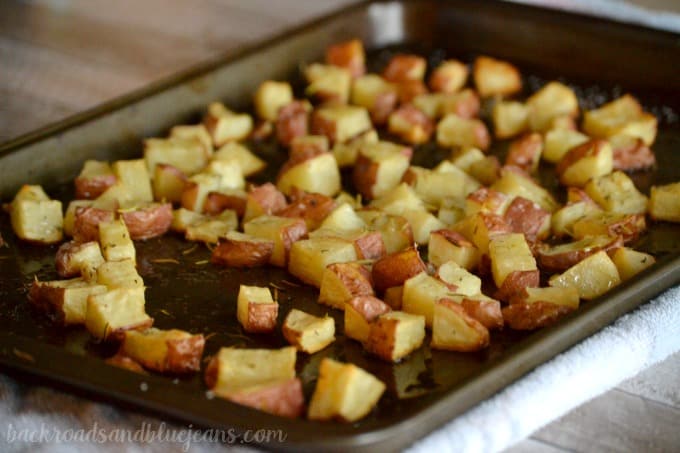 Rosemary and Thyme Roasted Red Potatoes
Hi! I'm Donella. Welcome to Glue Sticks and Gumdrops, where I blog about crafts for kids, kid-friendly recipes, and meals for families with a bit of parenting and party ideas sprinkled in. I am a mom to one amazing (and active) little boy, and I'm married to a deputy. As you can imagine, our lives are hectic, but sitting down to a family meal or making a craft together is our way of connecting with each other.
Latest posts by Donella Crigger (see all)