One of my favorite activities to do with my son is making paper bag puppets. We used to make them when I was a kid, and he thinks they're just as fun as I do. For St. Patrick's Day, we made this fun leprechaun craft to put on a little skit. It's super easy to make, and you have to admit, he's pretty cute!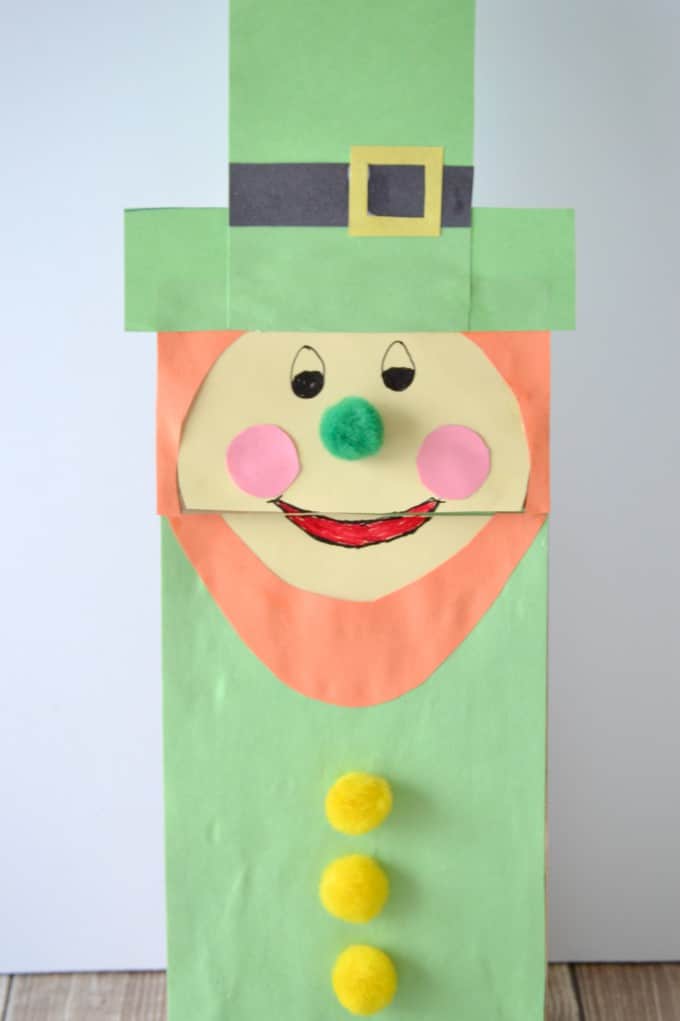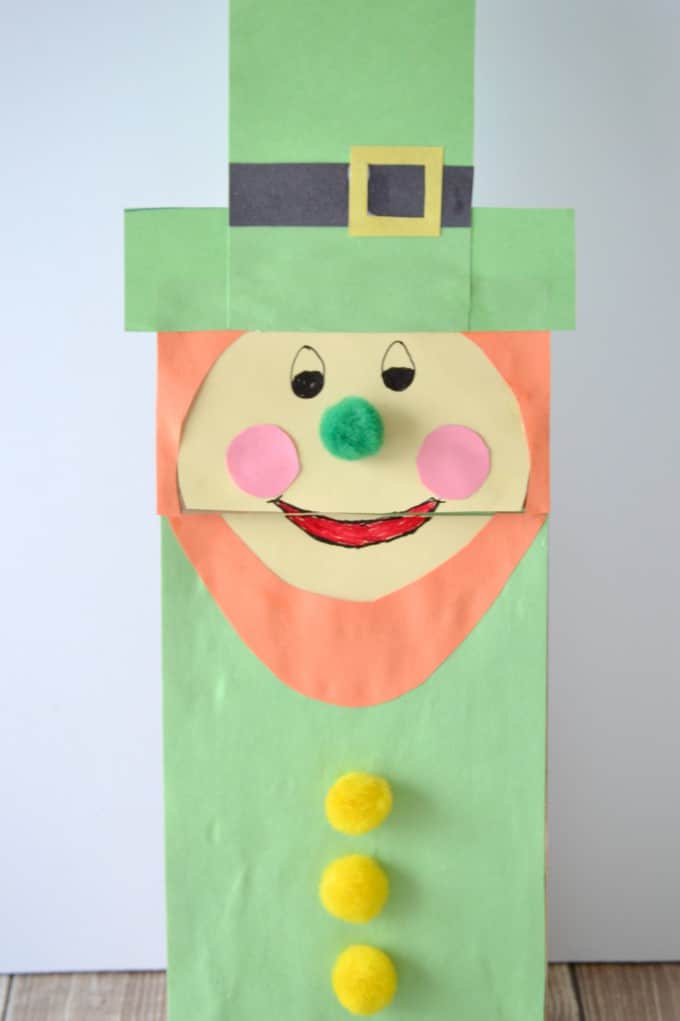 I meant to draw out a template for you like I did with this turkey paper bag puppet, but my son was eager to play with it and couldn't wait another five minutes for me to draw it out. But, I'll tell you how I did it, though I'm sure you can guess. 🙂 You don't need to follow a template at all–just cut out some shapes on construction paper and glue them together. Fun!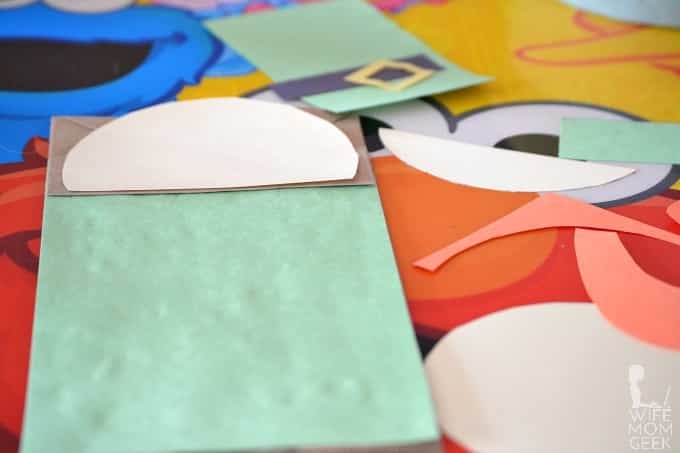 Materials needed: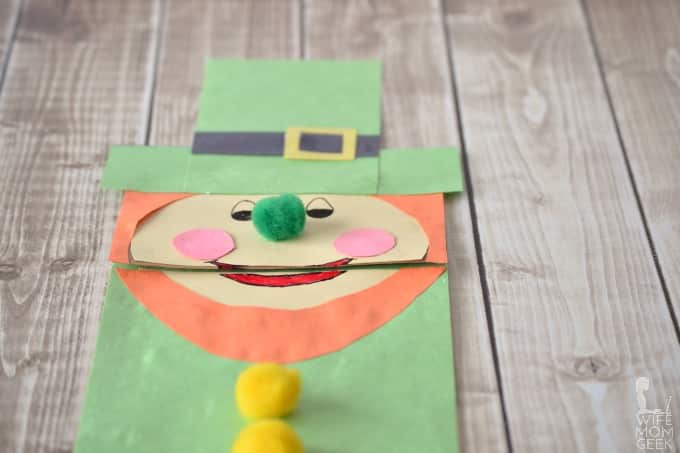 Instructions:
1. Using a small saucer or other circular object, draw a circle on the file folder. Cut out the circle for the face, and cut off the bottom third. The bottom third should go below the fold on the paper bag, and the upper two-thirds should sit on the bag's bottom or "face" area.
2. Using the bag as a template, cut a green body out of construction paper. Glue it to the paper bag.
3. Cut out orange hair and a beard to fit around the face. Glue googly eyes to the bag (or draw them on), and then glue a green pom pom on for the nose. You can draw the mouth on however you like or cut out a moon shape to use for it.
4. Cut green rectangles for the hat. Cut a thin black band and a yellow square for hat embellishments. Cut out the inside of the yellow square to make it look like a buckle. Glue the pieces on the leprechaun.
5. Finish the leprechaun by gluing yellow pom poms down the front for buttons.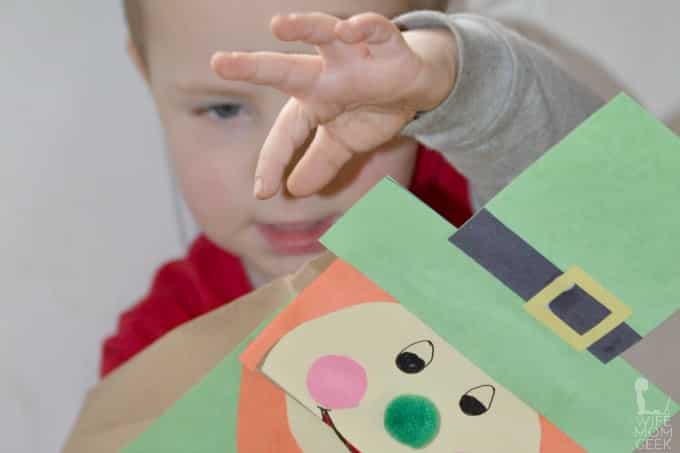 Ta-da! You have a cute little leprechaun paper bag puppet to play with.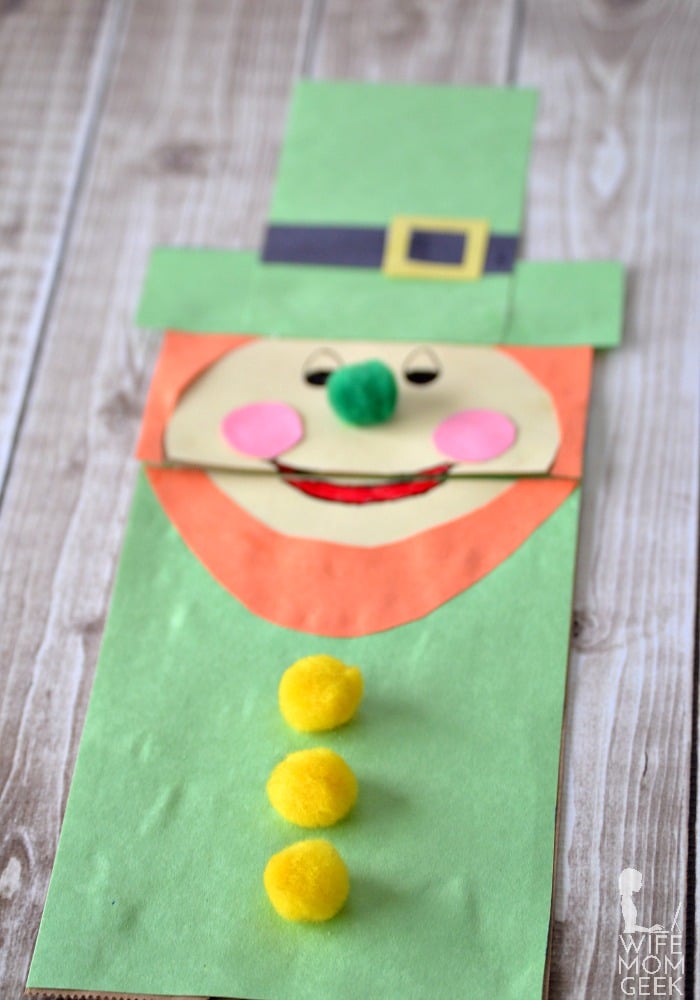 For more St. Patrick's Day kid crafts, check out the roundup below. The sensory bin is also fun!