This easy-to-make pirate ship craft is a creative project for a rainy day. Pirate fans of all ages will enjoy turning an ordinary toilet paper tube into a seaworthy ship to sail the seven seas.
Ahoy, mateys! Pirate-loving kids are going to love today's craft. I hope you've been saving your empty toilet paper rolls; they're fantastic for crafts because they're free and easy to work with. You'll take that empty cardboard tube and add paper pieces from our printable template to create a simple pirate ship craft your kids will love playing with.
It's the perfect diy craft for Talk Like a Pirate Day or for a homeschool unit study on pirates.
Let's get started!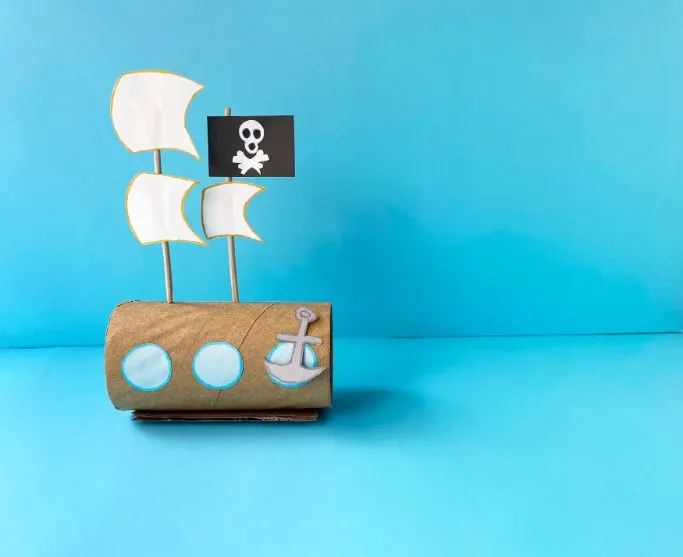 Materials for a Pirate Boat Craft
Toilet paper roll – recycle ones that you save or get brand new ones from Amazon if you're making this with a group of kids
Construction paper (white, black, blue, and gray)
Scissors – blunt tip ones are safest for little kids
Craft glue – we like these glue sticks
Thin dowel or skewers with sharp ends trimmed off (sticks work, too!)
Pirate ship template – available below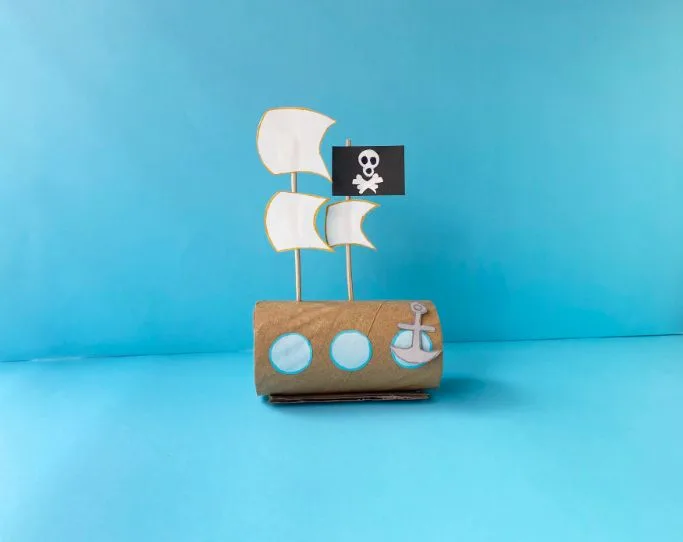 How to Make a Toilet Paper Roll Pirate Ship
First, gather all your materials and resources that we mentioned above. It helps make crafting time go more smoothly when you already have everything you need on your work surface. Now, let's get started.
Step 1: Grab the pirate printables below. Once you've received the file, print it on cardstock, and cut and trace the pieces onto construction paper color. Use gray for the anchor, a pale blue for the windows, and white for the skull and crossbones and the sails.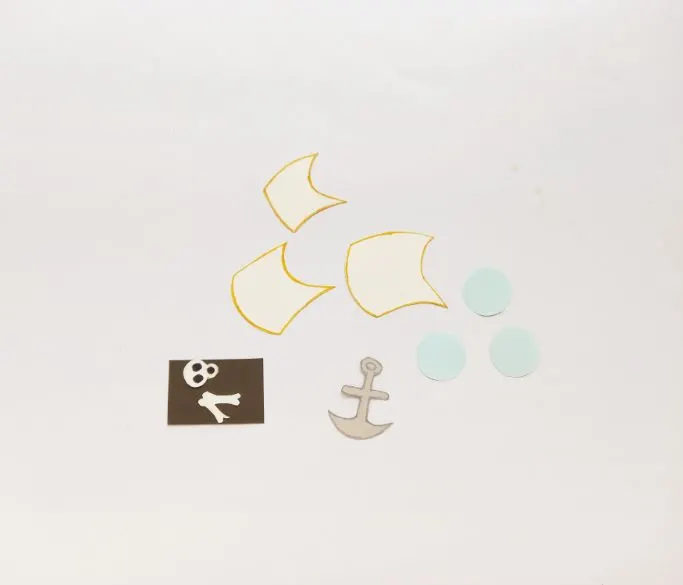 Step 2: Cut out all the construction paper pieces that you just made using the template.
Step 3: Glue the windows to the toilet paper roll.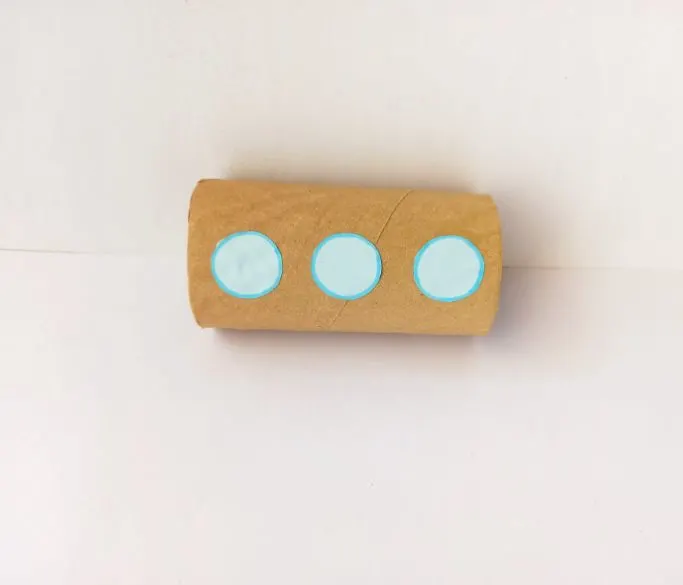 Step 4: Grab two dowels or sticks to make the ship's masts. Glue two sails on the taller stick, as shown in the pictures. This mast goes toward the front of the ship. For the shorter one, glue one sail about halfway down, reserving the space on top of the mast for the pirate flag.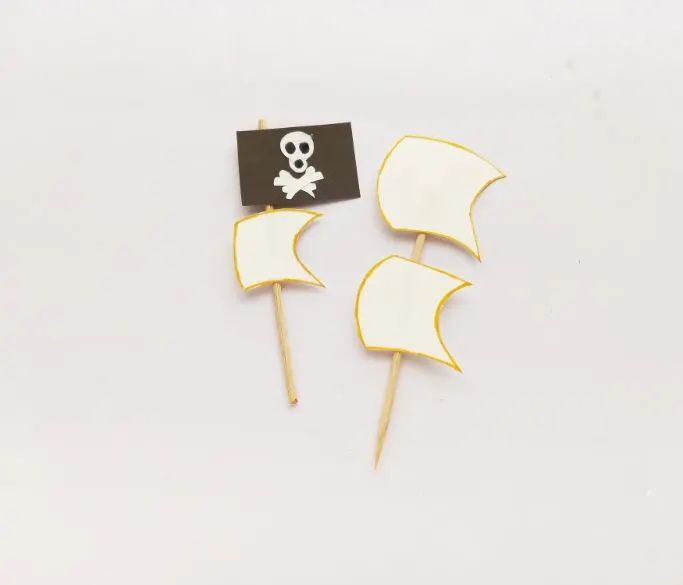 Step 5: To make the pirate flag, glue the pirate skull and crossbones to the black construction paper flag. Add that to the top of the second stick.
Step 6: Carefully use scissors, the sticks, or a hole punch to poke two holes or slits on the top of the toilet paper roll to insert the sticks. Adults should do this part for younger children.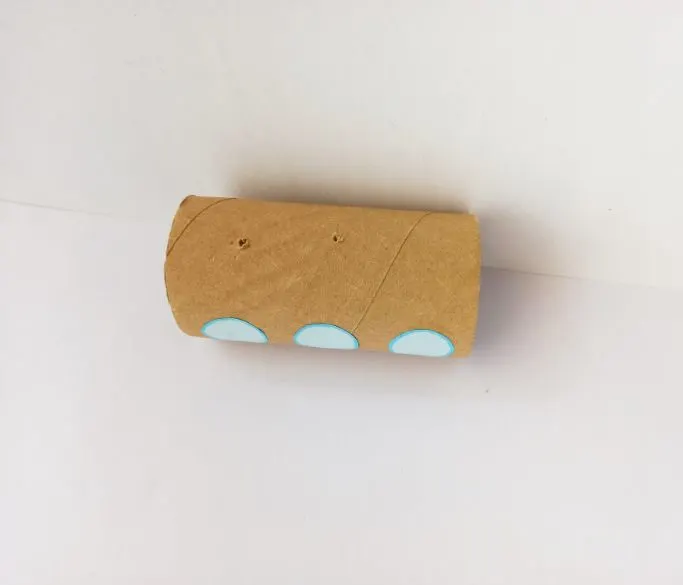 Step 7: Once the sticks are inserted, use glue around the sticks to plug up the holes and make the masts more secure. A hot glue gun is helpful here since it will hold the masts in place better.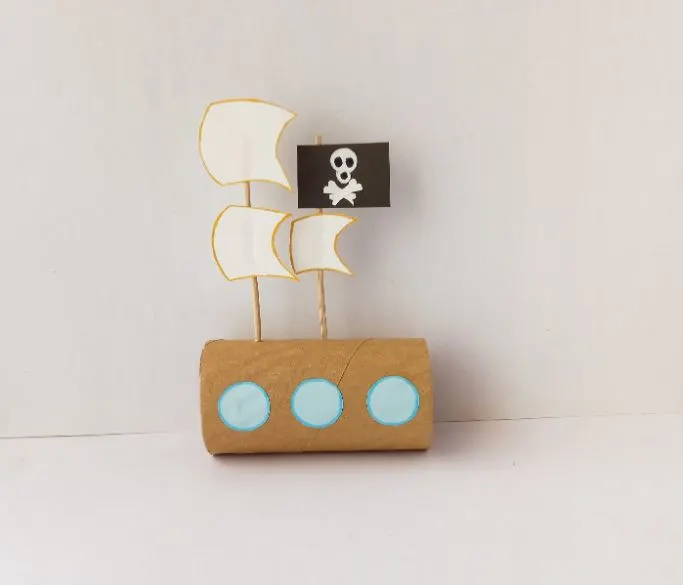 Step 8: Glue the anchor over the third window on the ship's base to finish the craft.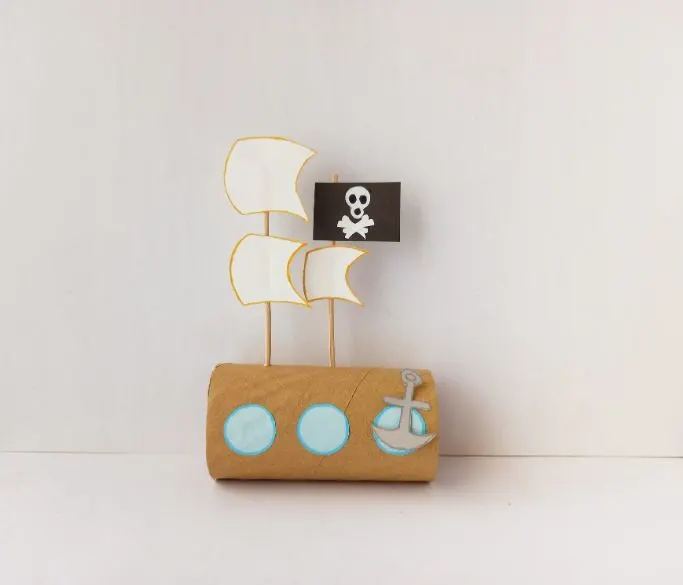 Voila! You're done with your pirate crafts. It's time to set sail on the high seas for a great adventure. Make this tp roll pirate to go along with your ship.
Not only are the pirate ships fun DIY toys, but they'll make awesome decorations if you're throwing a pirate party.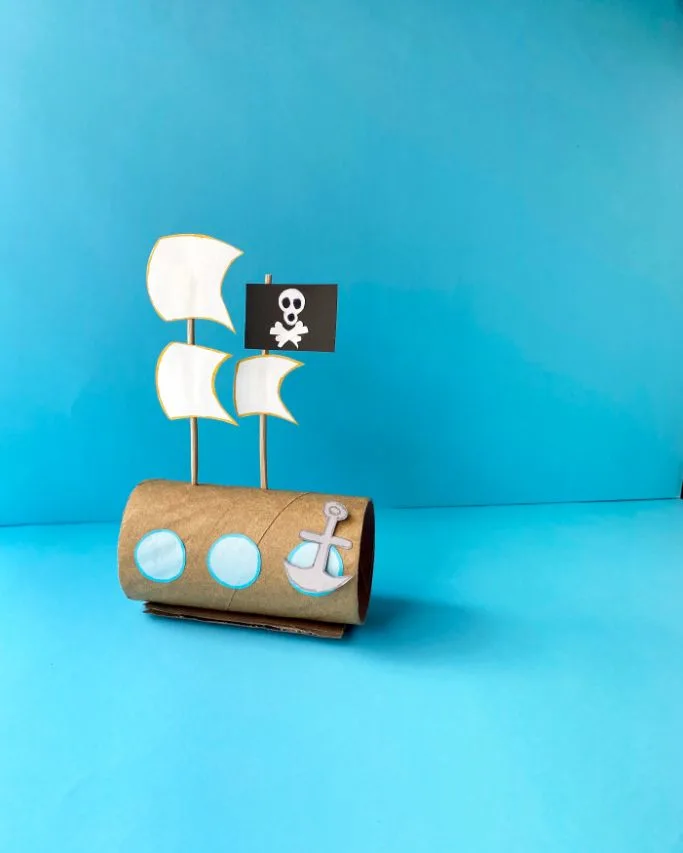 FAQs
How do I get the pirate ship template?
Look for the box where you enter your email address below. Once your email is confirmed, you'll receive the template immediately.
What if I don't have empty toilet paper rolls?
You can still make this pirate craft even if you don't have toilet paper rolls. Cut a paper towel tube in half. Make your own cardboard roll using an empty box and a stapler. Or, simply create a tube out of thick cardstock. Staple it together to make it sturdy.
Can I use craft sticks instead of dowels?
Certainly! Leave a little more space between the masts if you're using craft sticks since they're wider than the dowels.
How do I get the pirate ship to stand up on its own?
Glue a piece of thick cardboard to the bottom, as you see in the completed pictures. This will help your pirate ship sit upright, which is essential if you plan on using them as decorations. It will also make it easier for kids to move their ships along the surface of a table or floor.
Can kids put these pirate ships in water?
No and yes. If you put cardboard in water, it will get soft, and the whole project will fall apart. However, if your kids want to race their pirate ships, you can sit them on a piece of plastic (to your Tupperware, for instance) so they'll float on the water.
We hope that you enjoyed this pirate-themed craft for kids. Check out some of our other tp roll projects below!
More Toilet Paper Roll Crafts: