Fall Leaf Mosaic Made with Popcorn Kernels
Fall is just around the corner, and gorgeous brightly colored leaves will be falling to the ground in no time. In honor of those beautiful autumn leaves, we're sharing a stunning fall leaf craft made with colored popcorn kernels.
You'll be dyeing popcorn kernels and then using those to make a gorgeous fall leaf mosaic. Of course, you can draw any autumn object you want—a pumpkin, a piece of corn, or even a witch—but the leaf is pretty easy to work with.
Let's get started!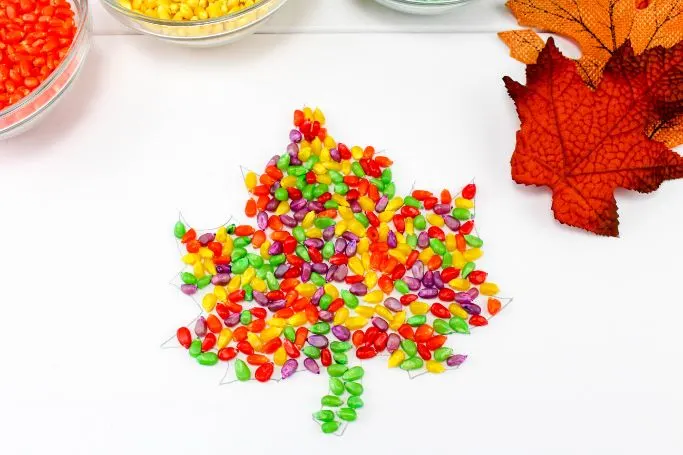 This has to be one of our FAVORITE fall leaf activities ever! Plus, we love playing with popcorn!
Materials for the Fall Leaf Craft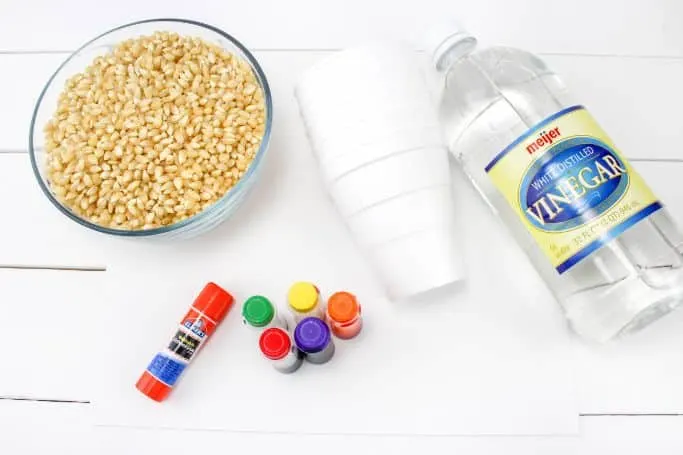 5 small cups
2 ½ cups popcorn kernels
5 Tablespoons white vinegar
White sheets of paper
Craft glue (affiliate link)
Food coloring (affiliate link)—red, orange, blue, green, purple
Directions for the Popcorn Leaf Mosaic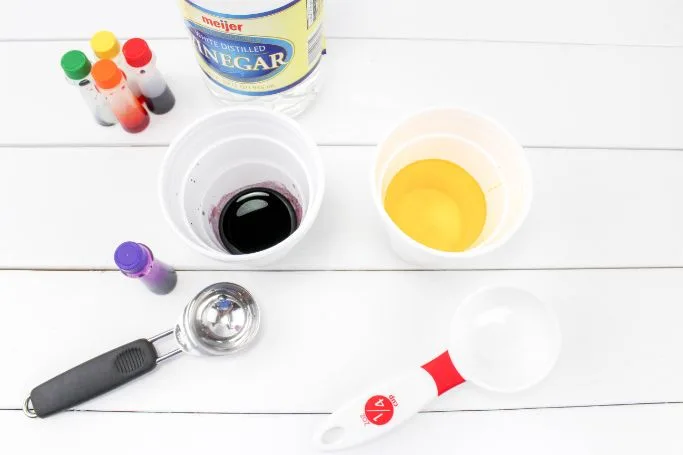 1. In each cup, add 1/3 cup of water, 1 tablespoon vinegar, and 12-15 drops of coloring. Mix together well.
2. Add ½ cup of popcorn kernels to each cup, and make sure all the kernels are covered.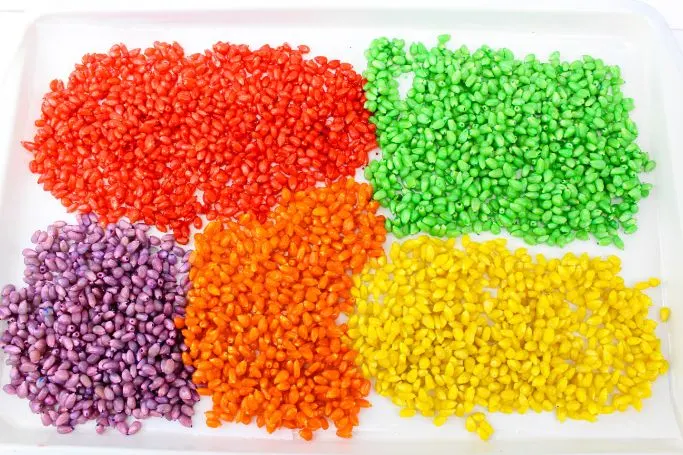 3. Let the kernels sit for 5-6 hours for the coloring to soak in, then lay them out in a single layer on a paper towel-lined baking sheet to dry overnight.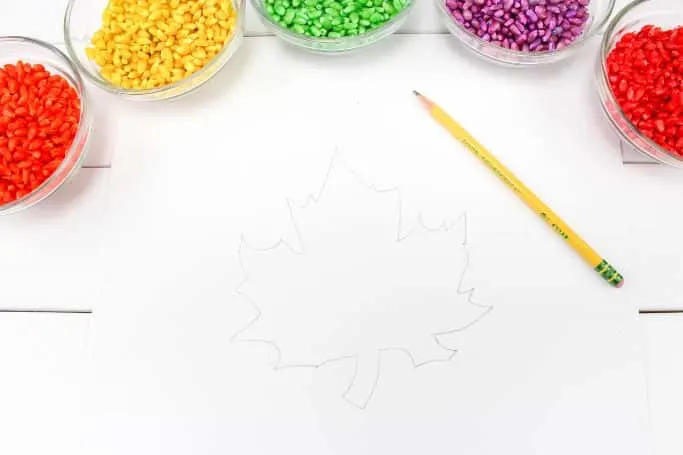 4. Draw a leaf outline on a piece of paper. Alternatively, use one of the leaf templates found at The Best Ideas for Kids. Any shape works great!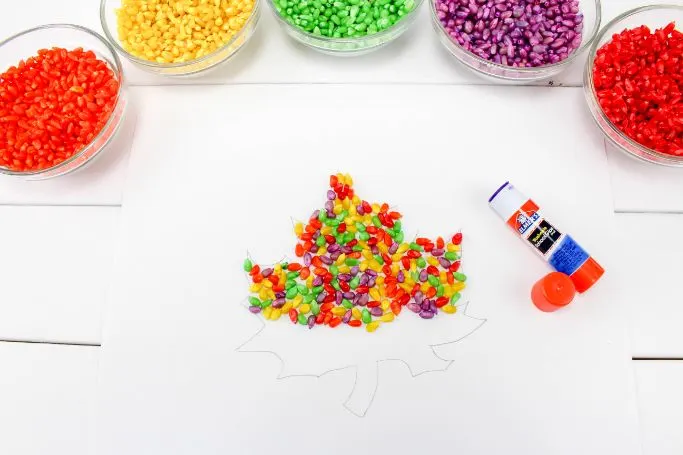 5. Fill the outline in with glue, and add the colored kernels.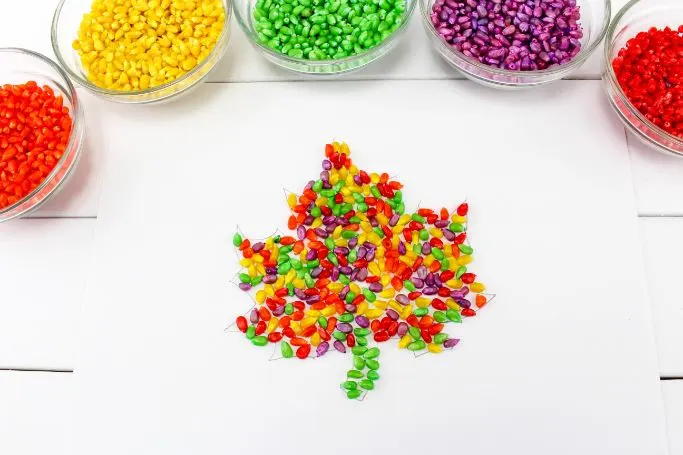 6. Allow ample drying time before hanging the mosaic to display.
Note: You'll need a stronger glue to hold the kernels on. We recommend craft glue over school glue or glue sticks (even though a glue stick is shown in the picture for safety purposes), but if you use the latter, put it on thick and allow lots of drying time.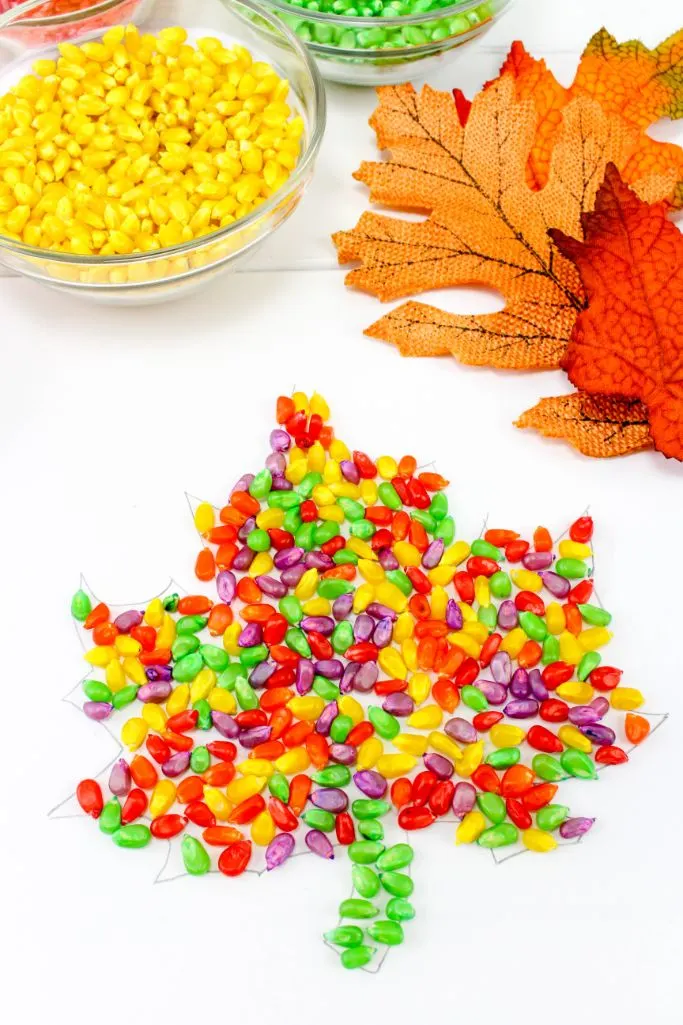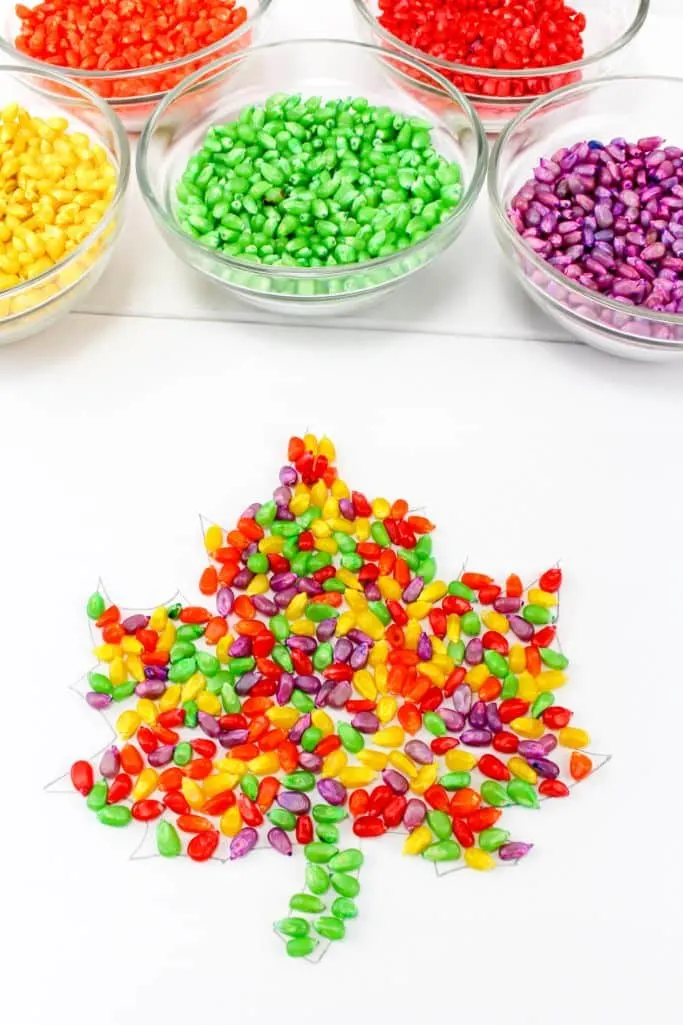 More Fall Crafts for Kids
Looking for even more autumn crafts to make with the kids? Try one of the projects below!