This printable Thanksgiving matching game is perfect for toddlers, preschoolers, and even older kids who love simple memory games like this one. The free printable Thanksgiving game comes with 24 card pairs, so you can keep it simple with just a few sets or expand to the full 24 pairs for a more challenging game. Your kids will love this fun Thanksgiving activity!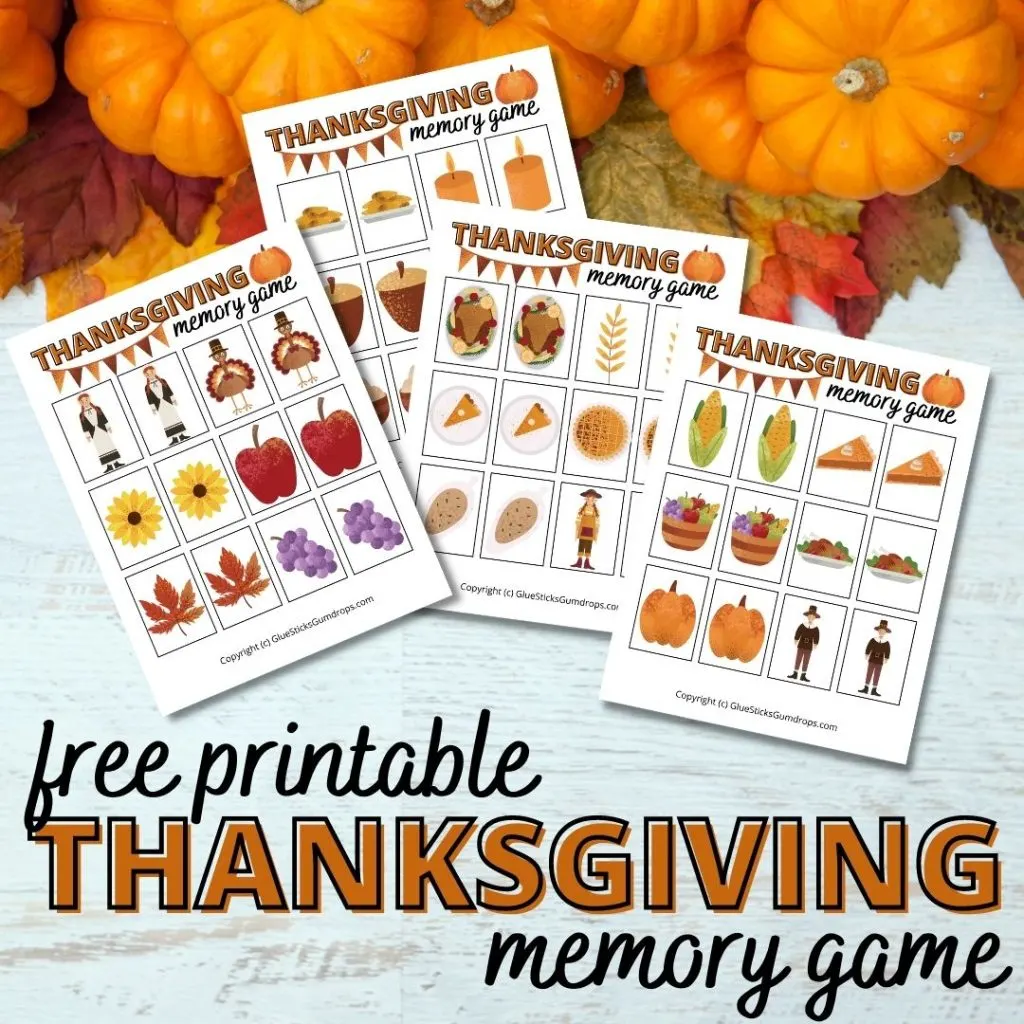 Do you have a toddler or preschooler? If so, then this is the perfect Thanksgiving matching game for them! It's fun and educational. They will love it. This printable set has 24 different cards with pictures of Thanksgiving items on them. Your child can match up the pairs to test their memory skills. You can also use these as flashcards if you want to teach your little one about Thanksgiving vocabulary words like turkey, pumpkin pie, pilgrim, etc… This is a great activity for kids at home or in school during November time when they are learning about this holiday season!
Why You'll Love This Thanksgiving Memory Match Game
It's easy to set up! Just print and cut the cards, shuffle them, and place them face down to start the game.
They're free! Just use the form at the bottom to get your printable Thanksgiving game.
They're cute and festive.
This game is a great way to keep the kiddos occupied while you're making Thanksgiving dinner.
How to Print This Thanksgiving Memory Game
Step 1 – Download the printable by entering your email in the form at the bottom of this post.
Step 2 – Open the PDF file in Adobe Acrobat Reader for best printing results.
Step 3 – Print the file single-sided, at ACTUAL SIZE, on cardstock.
Step 4 – Cut the cards using scissors or a paper cutter.
Step 5 – Optionally, laminate your cards to make them sturdier for the kids.
How to Play Your Thanksgiving Matching Game
You may already know how to play memory match games, but just in case you don't, here are the rules.
First, shuffle the cards and place them face down.
Choose someone to go first. Then, go clockwise or however you'd like to take turns.
Turn over two cards to try to get a match. If the cards match, you get another turn. If they don't, it's the next person's turn.
The person who has the most cards after they've all been matched is the winner!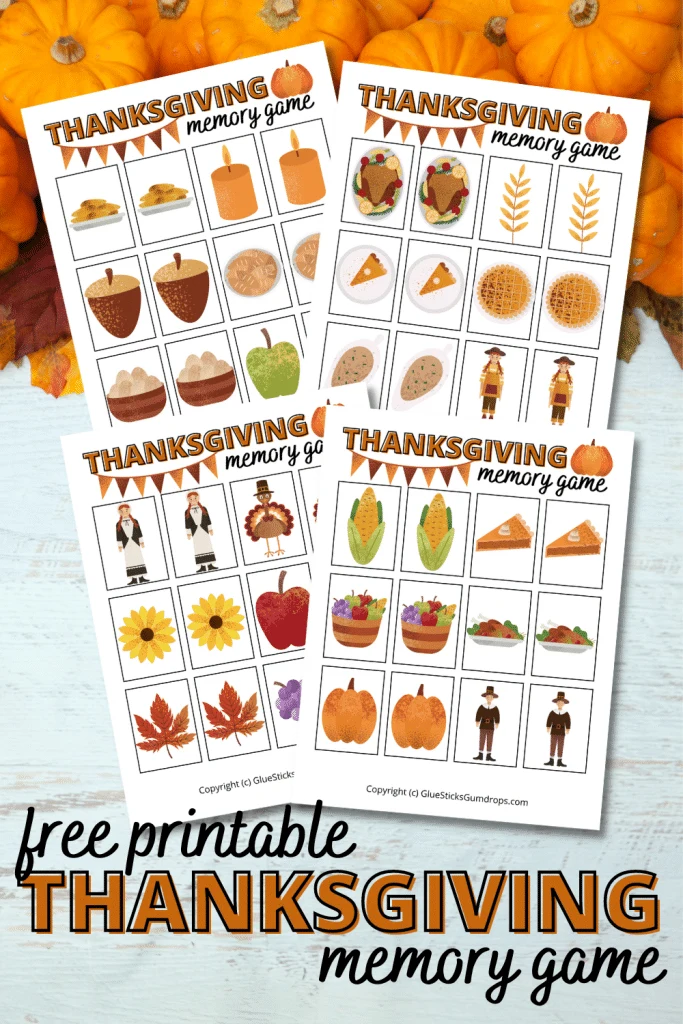 We hope you enjoy this free printable Thanksgiving game! Let us know how you like it in the comments!
More Thanksgiving Activities for Kids