Ice cream and popsicles are honestly my favorite part of warm weather. Seriously. I could eat an entire tub of the stuff in one sitting (not that I know from experience or anything). Unfortunately, my body doesn't like ice cream quite as much as my taste buds do, and I usually end up really regretting even a couple scoops. After trying to cut ice cream completely out of my diet for the hundredth time, I decided to try to find a better way. And, there are actually tons of healthier ice cream options that get rid of all that regret before it starts. So, if you're anything like me, don't give up just yet! This list of 16 Healthy Ice Cream Recipes You Can Enjoy Guilt Free includes some of the best ice cream options out there, and they're all so delicious, your family won't know the difference!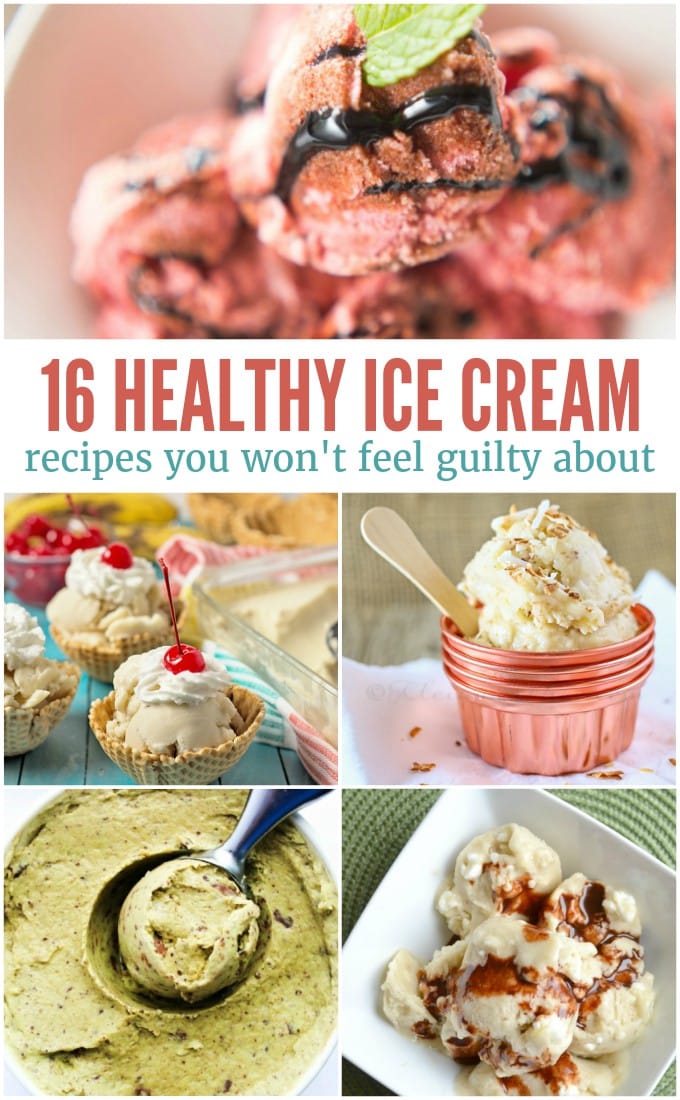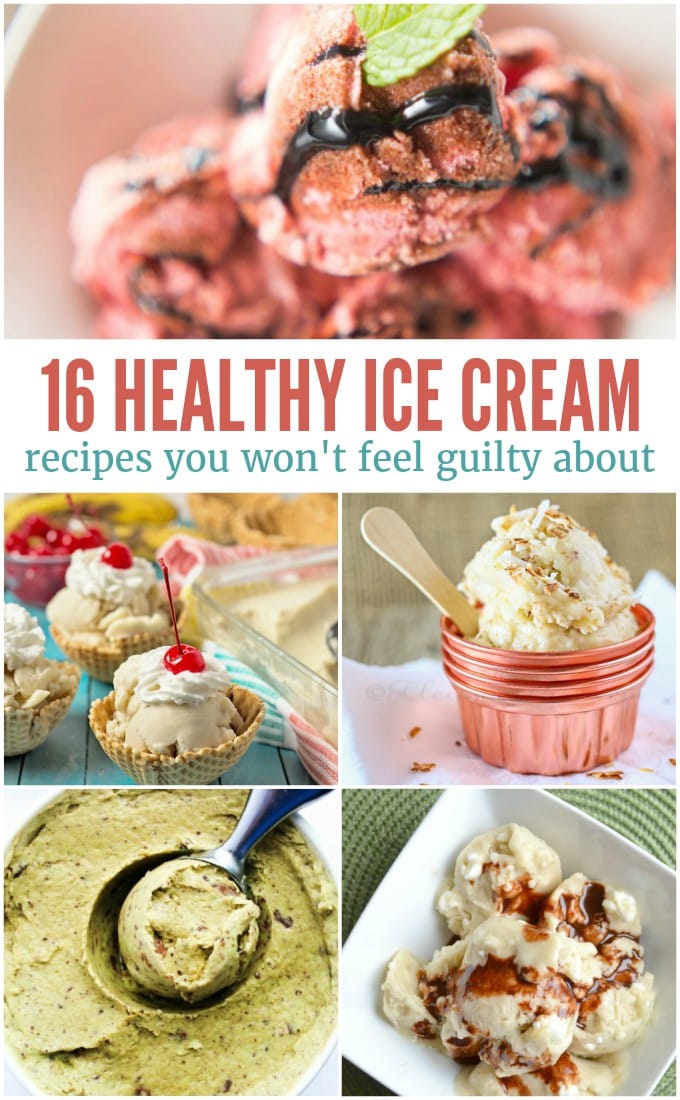 Healthy Ice Cream Recipes to Satisfy Your Sweet Tooth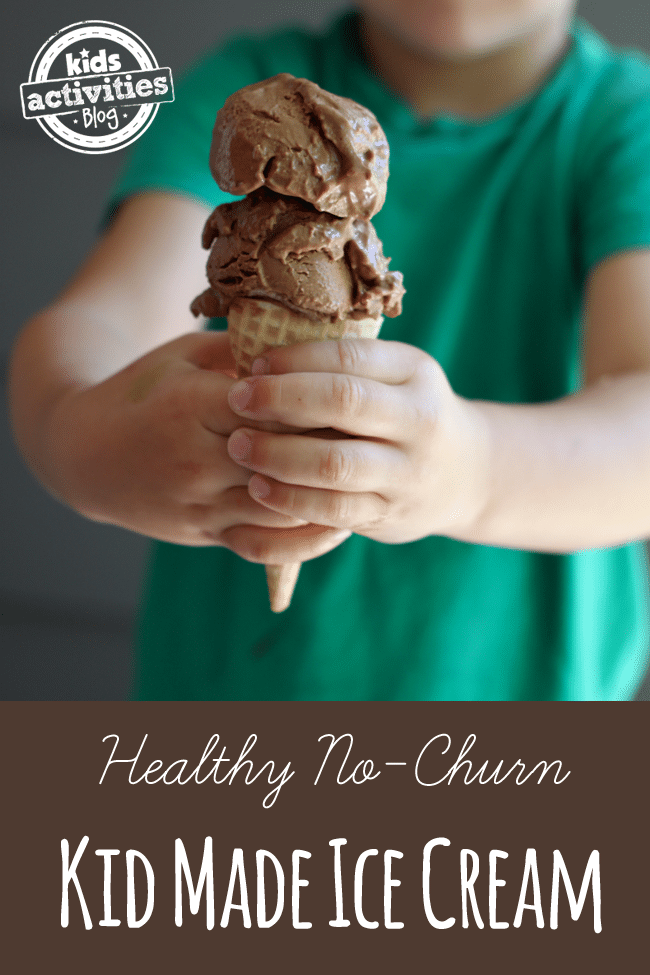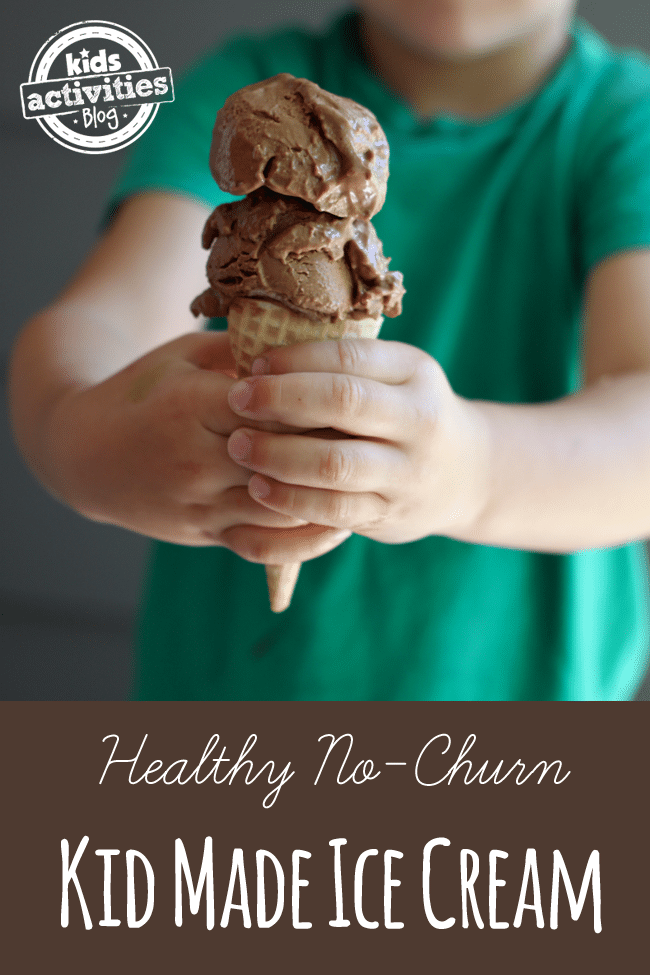 Healthy No-Churn Ice Cream from Kids Activities Blog
This chocolate peanut butter banana ice cream is not only healthy and delicious, but it's so easy to make that your kids can help with the process! All you need are some overripe bananas, peanut butter, and unsweetened cocoa powder.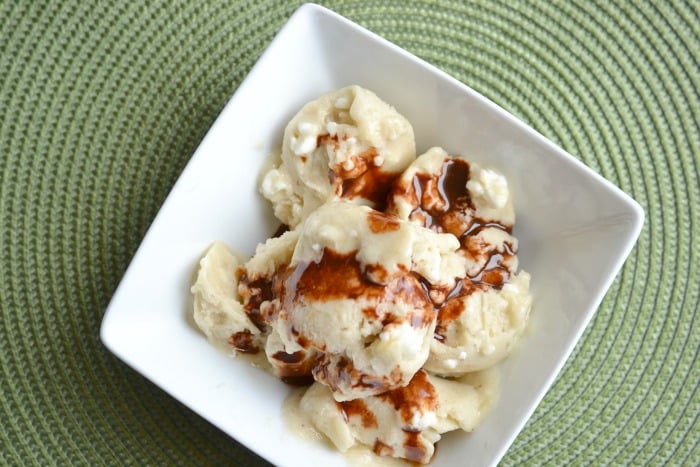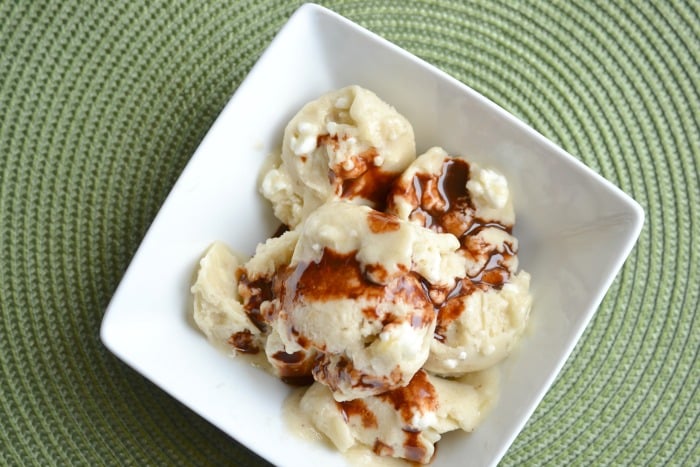 3 Ingredient Banana Ice Cream from Glue Sticks & Gumdrops
Our banana ice cream is mixed with marshmallows (which aren't that healthy, but won't break the calorie bank either) and topped with sugar-free chocolate syrup. It's quite tasty!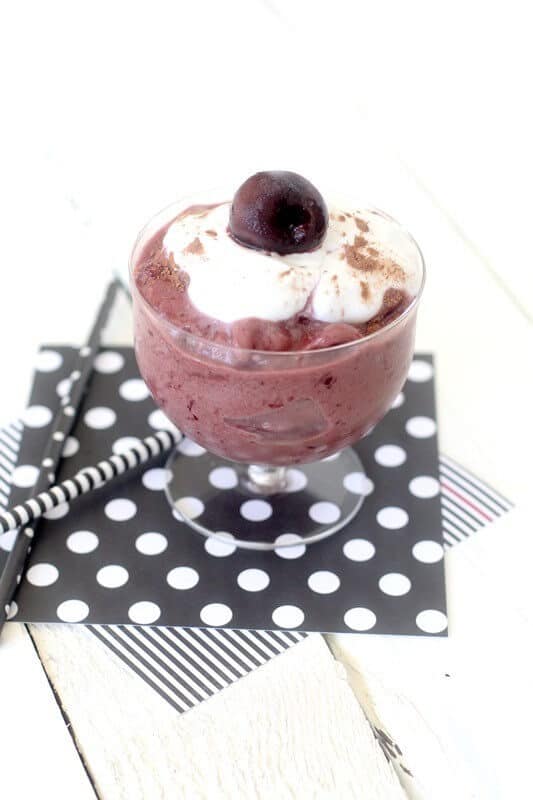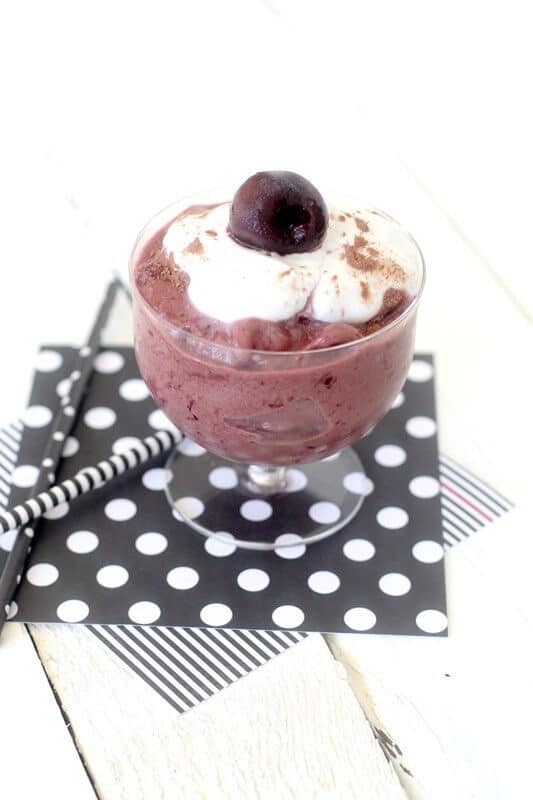 Chocolate Cherry N'ice Cream from Tastes of Lizzy T
This recipe uses frozen bananas and cherries to create a tasty, creamy treat. Make it in just ten minutes!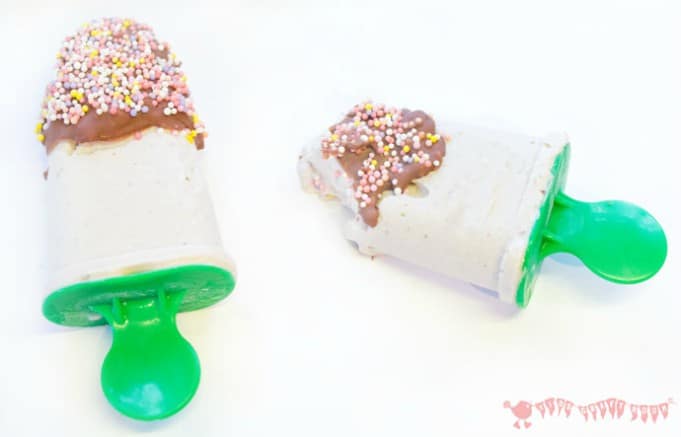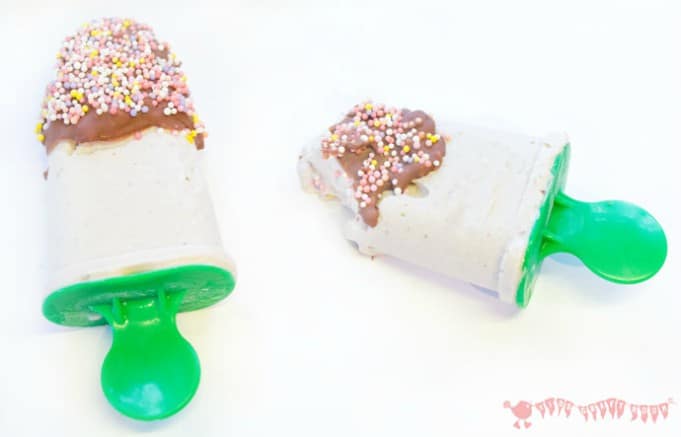 Healthy Banana Ice Cream Popsicles from Kids Craft Room
If you have popsicle molds, I highly recommend that you try making these. The only ingredients you need for this healthy treat are bananas and cinnamon.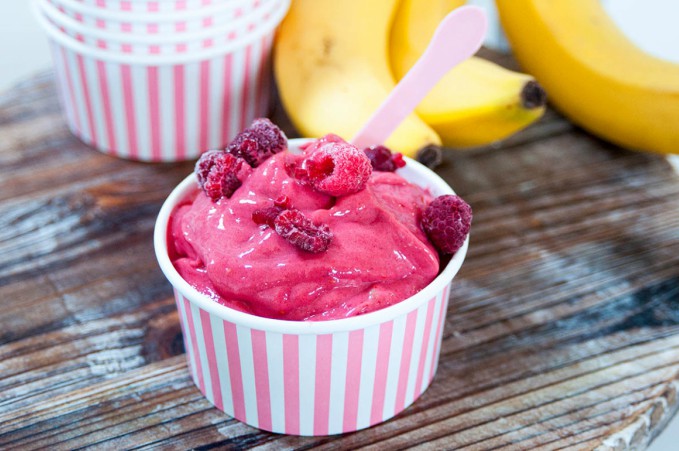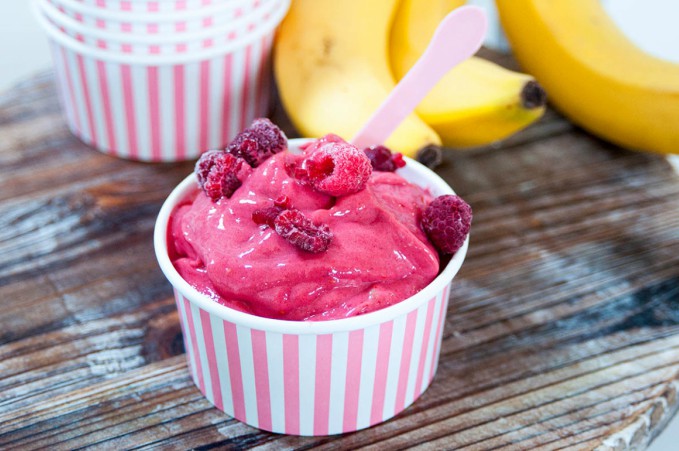 Yummy + Healthy Raspberry Cream Cheese Ice Cream from Hello Creative Family
This recipe combines frozen bananas and raspberries with cream cheese to make it extra creamy. However, if you prefer your ice cream dairy free, you can easily cut out the cream cheese.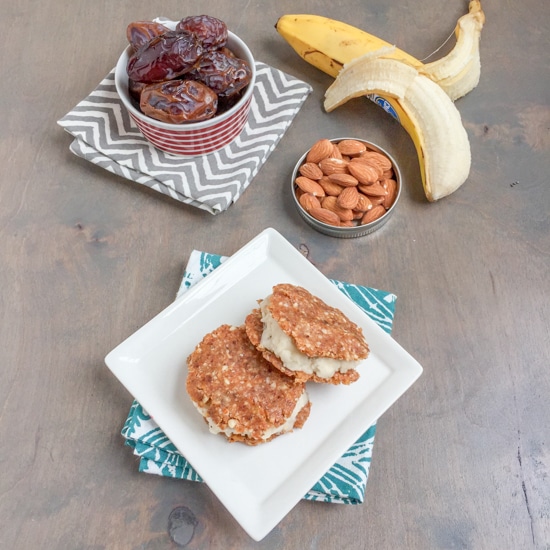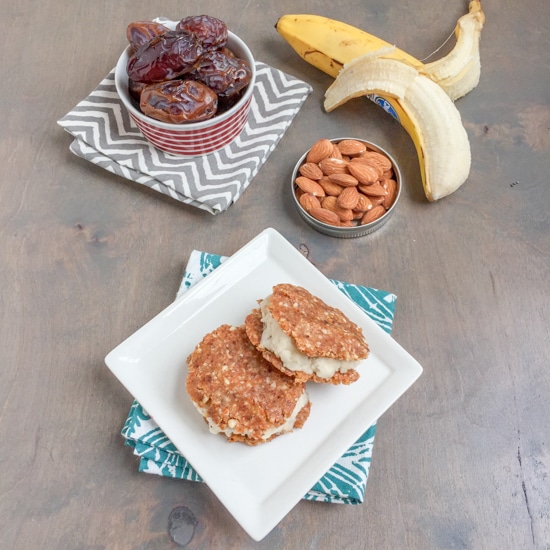 Vegan Ice Cream Sandwiches from The Lean Green Bean
These summer treats are gluten-free, dairy-free, and of course, guilt-free! The ice cream is made from frozen bananas, and the "sandwich" part is made of dates and nuts.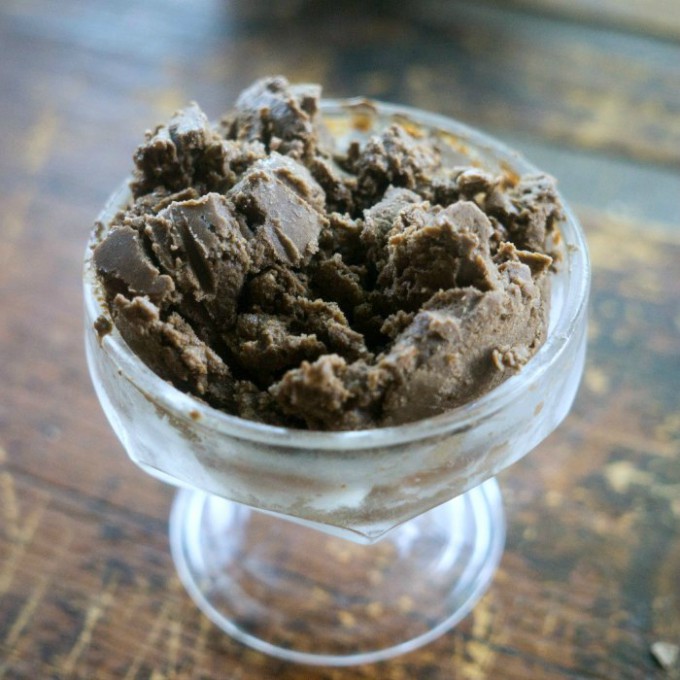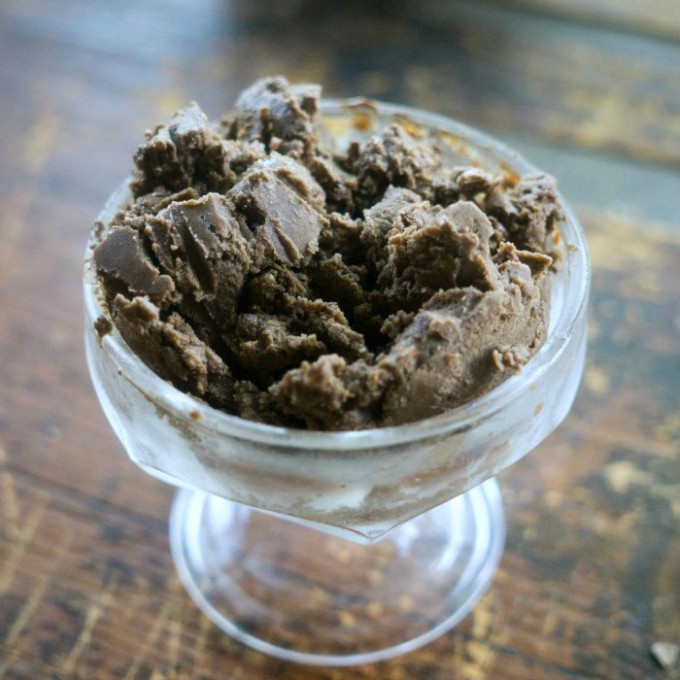 Healthy Chunky Monkey Ice Cream from Divas Run for Bling
Combine frozen bananas, chocolate protein powder, peanut butter, almond milk, and walnuts in a blender, blend them together until smooth, and enjoy!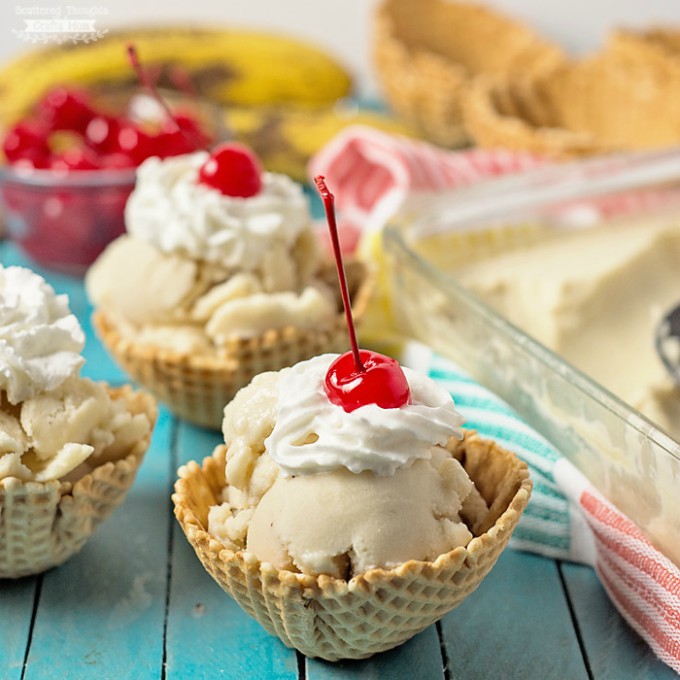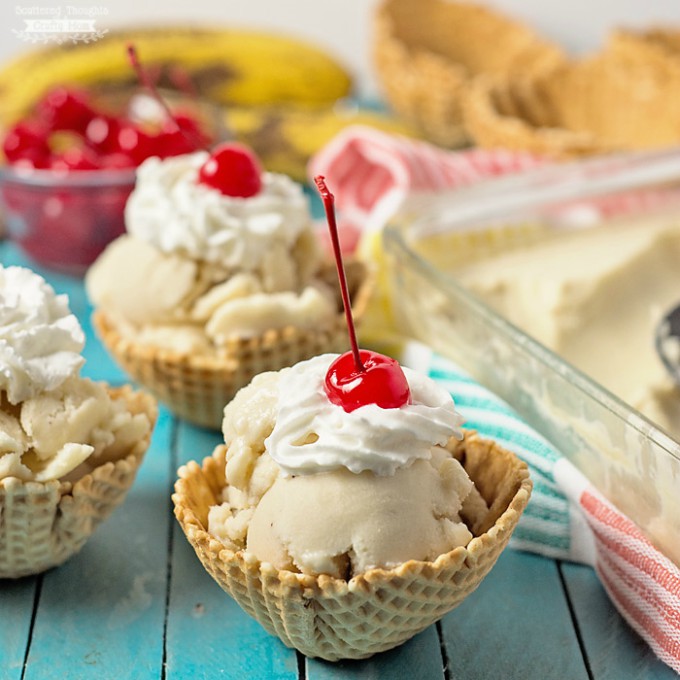 Piña Colada "Ice Cream" from Scattered Thoughts of a Crafty Mom
This pineapple, banana, and coconut milk based ice cream is low in sugar, but you wouldn't know it based on taste alone! Top with whipped cream and maraschino cherries if you want, but it tastes delicious on its own as well.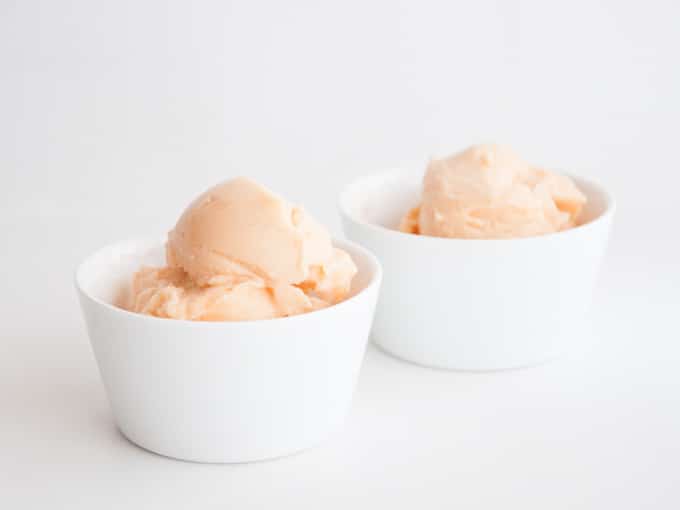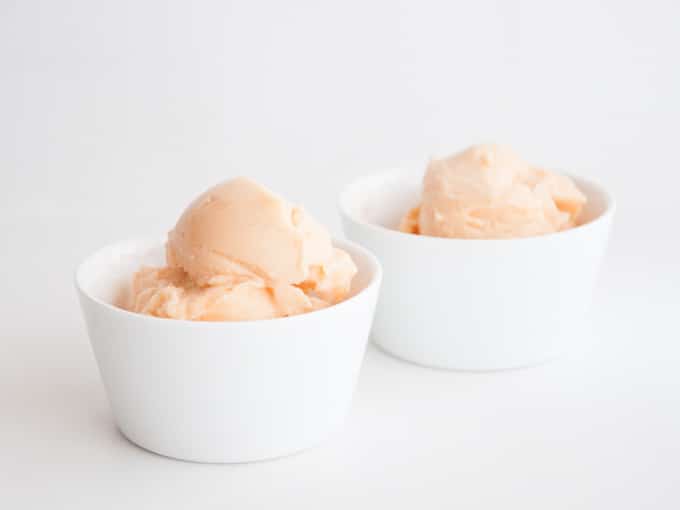 Vegan 2 Ingredient Cantaloupe Ice Cream from Elephantastic Vegan
With just two ingredients, this vegan ice cream could not be easier… or healthier! Since it's made with just fruit, it's also gluten-free and free of refined sugar.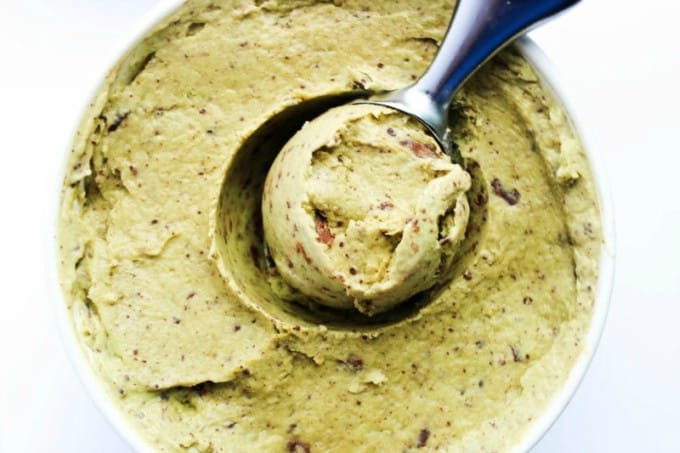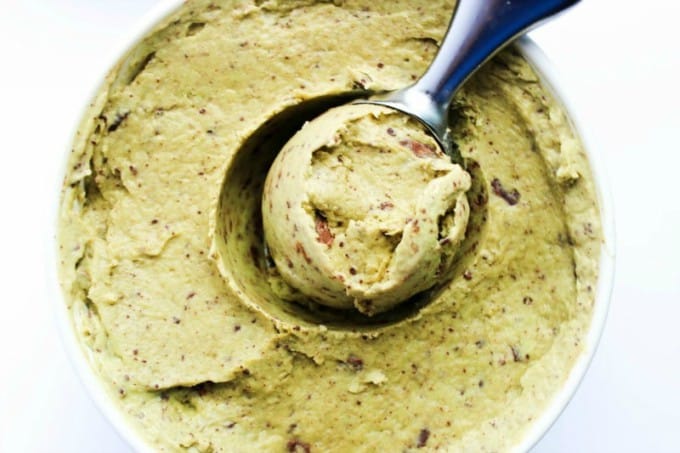 Mint Chocolate Chip Avocado Ice Cream from A Dash of Sanity
I was a bit skeptical of avocado ice cream at first, but I assure you, it tastes just like regular mint chocolate chip! The avocado adds some extra creaminess that makes this ice cream amazing.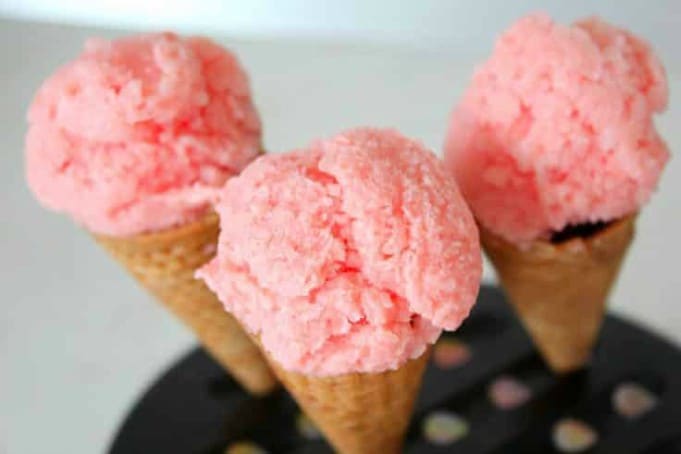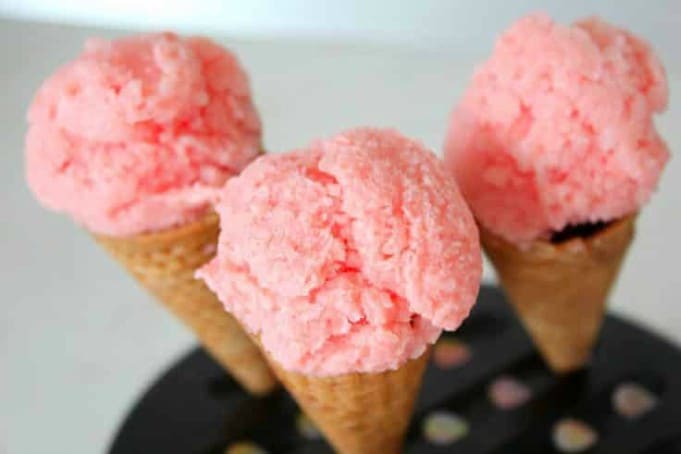 Watermelon Greek Yogurt Ice Cream from Creative Homemaking
This refreshing treat uses watermelon, honey, lemon juice, and Greek yogurt. Yes, that's it! If you prefer your ice cream to be a bit creamier, you can add a frozen banana as well, but it's still super yummy without.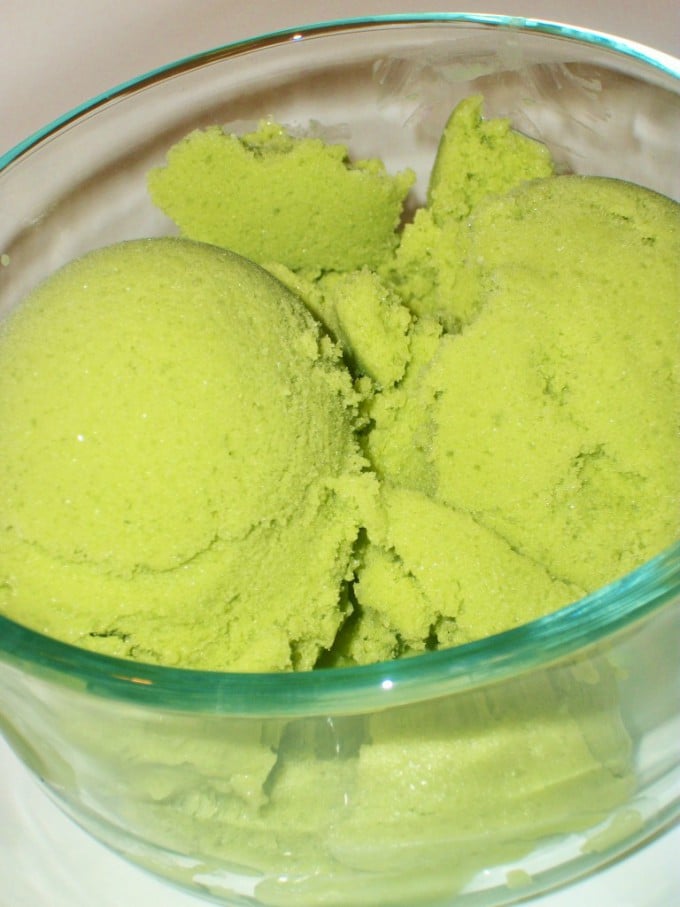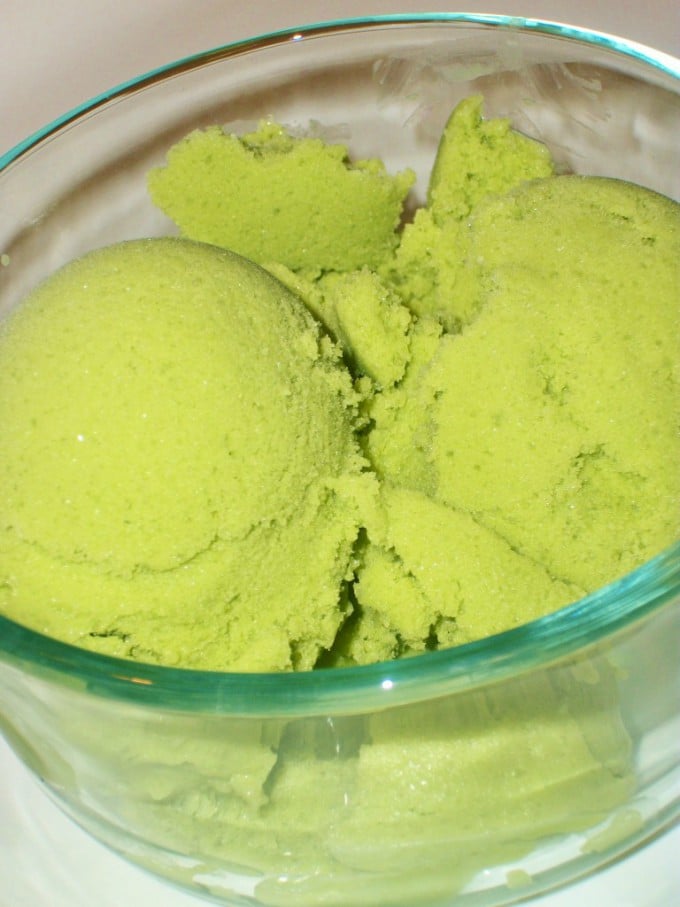 Spinach Ice Cream from Around my Family Table
This bright, beautiful spinach ice cream is packed with nutrients. And, don't worry; you can't actually taste the spinach.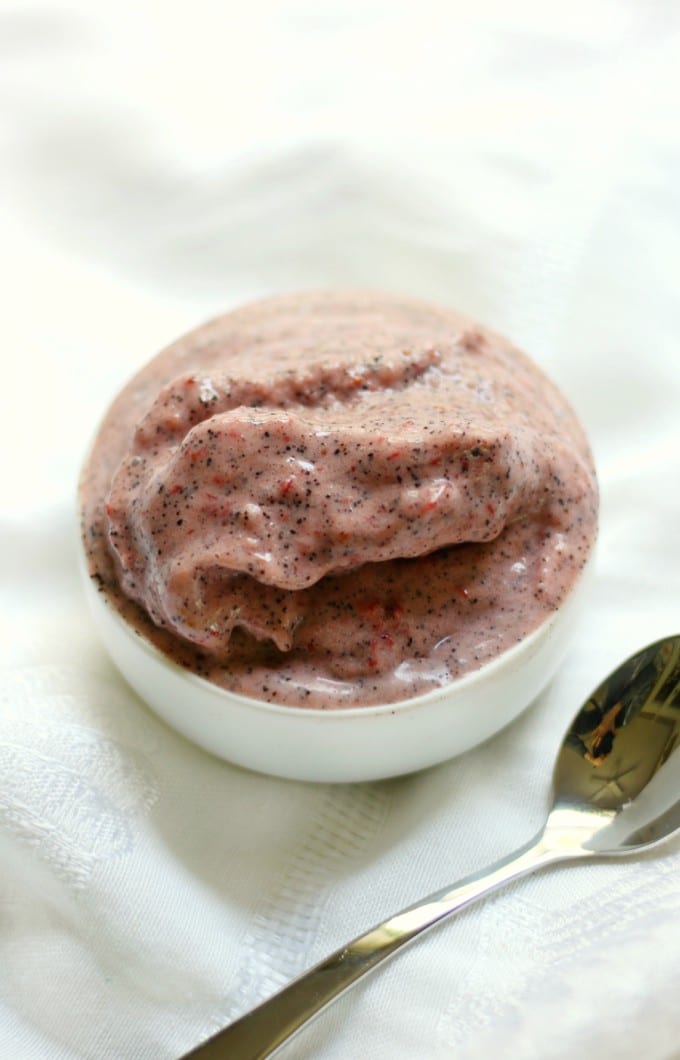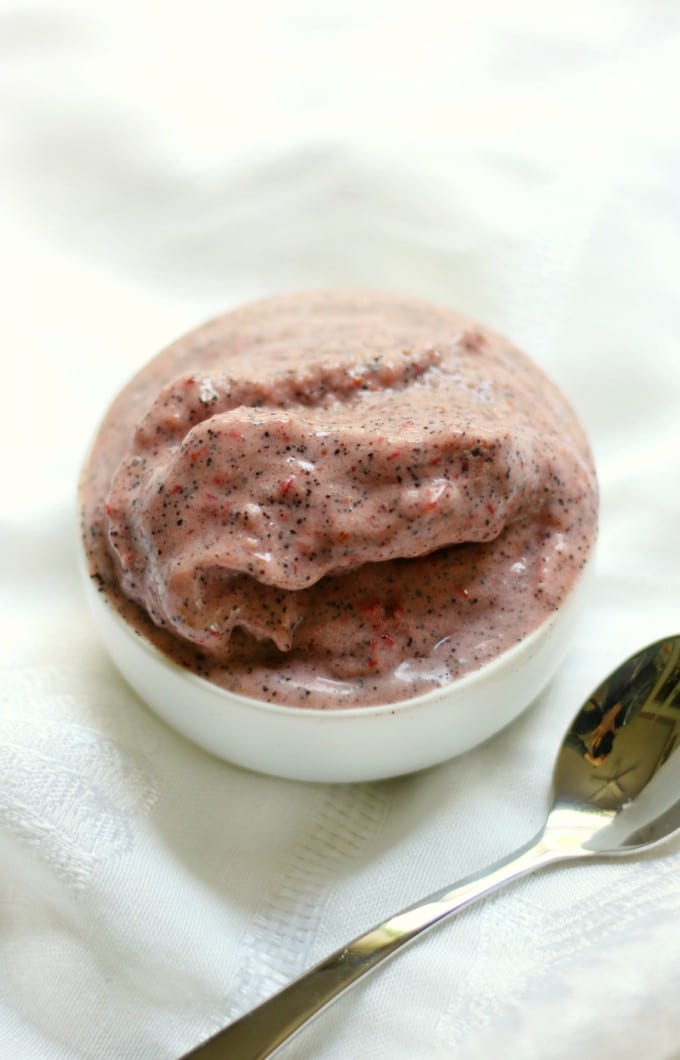 Strawberry Cappuccino Ice Cream from Strength &Sunshine
Keep this one away from the kids! With frozen strawberries, coconut milk, and yes, ground coffee, this healthy ice cream treat is just for you!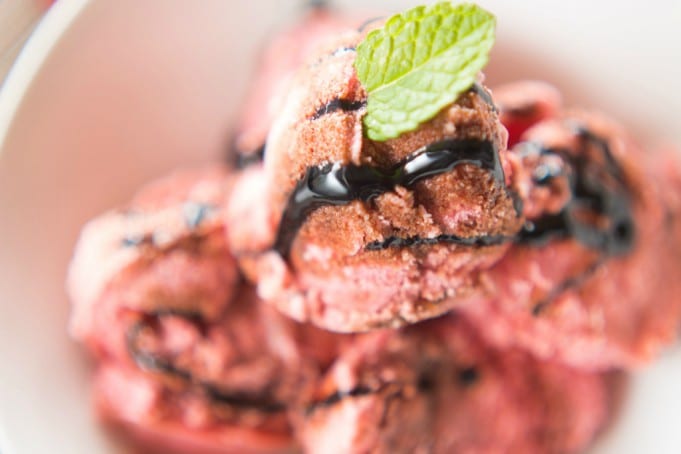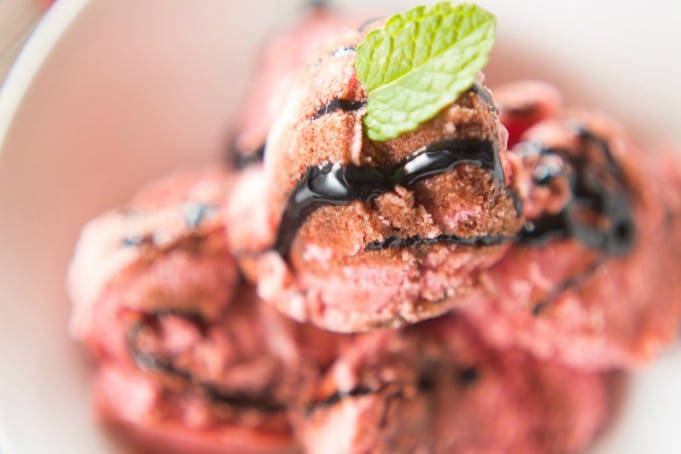 Skinny Strawberry Balsamic Ice Cream from Mariah's Pleasing Plates
While you might not think that strawberries would pair well with balsamic vinegar, they really are a heavenly match! Made in just 15 minutes, this ice cream is a must-try.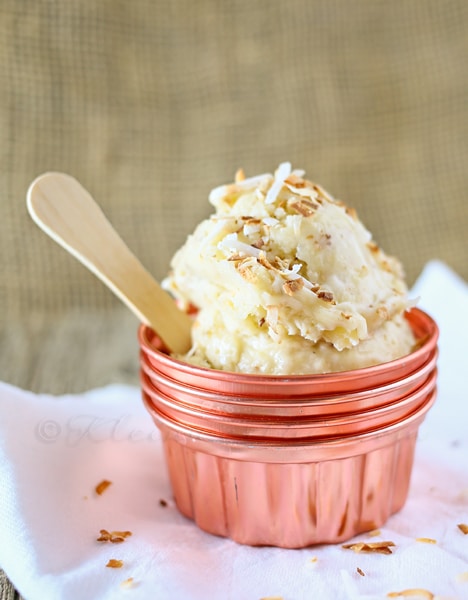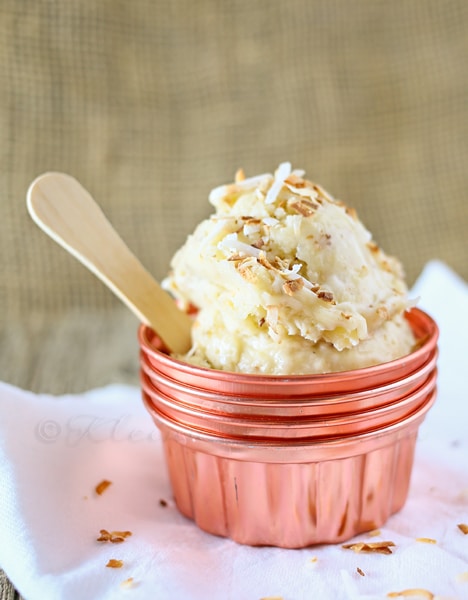 Coconut Banana Ice Cream from Reasons to Skip the Housework
This light and creamy ice cream is perfect for hot days. All you need are bananas, cream of coconut, toasted coconut, and a blender, and you'll be enjoying this ice cream in no time at all.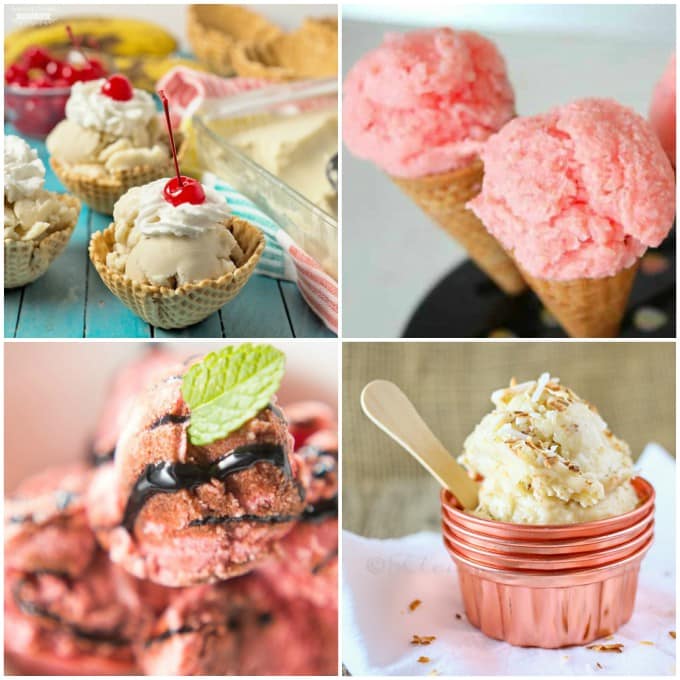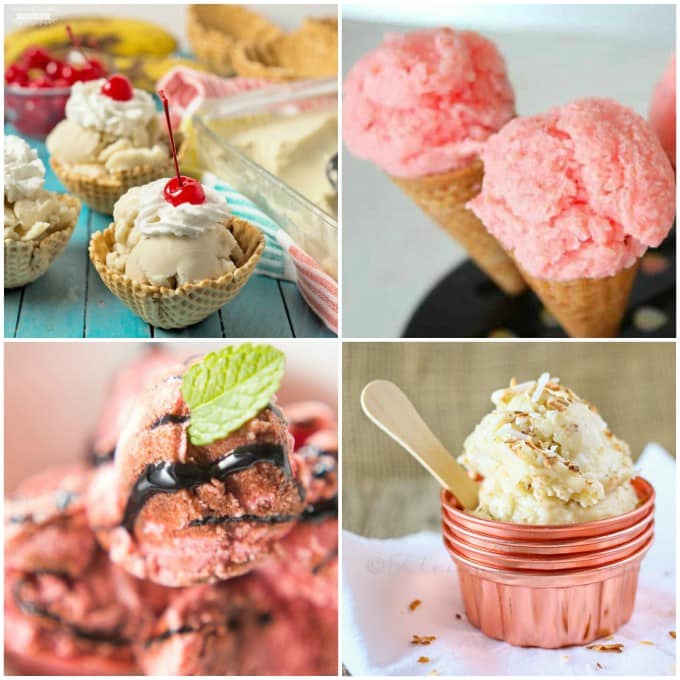 Next time you have an ice cream craving, step away from the freezer aisle, and try one of these instead! With all of these options, you can now stay cool on hot days without worrying about your health. Or your waistband.
If you enjoyed these healthy ice cream recipes, you'll also like: